CONTACT US
If you have any questions about posts, research requests or purchasing photos please send us an email.
Richmond Oddities
12 unique shirts from our collection of oddities. Get yours today.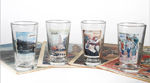 From the RTD Archives: Vintage Pint Glasses
This set of four pint glasses come straight from the RTD Archives and features magazine covers from the 40s and 50s.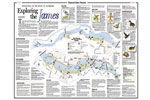 Exploring the James River Poster
This map of the James River in Richmond, Virginia is your guide to the James River Park system.

These vibrant vintage posters come from our TD Magazine collection from the 40s and 50s.