Sharon Tatum and her mother have a tradition on Black Friday — they go bargain shopping.
"It's because of the sales," Tatum said as she stood in a long checkout line with her mother, Carolyn, at the Kohl's store on West Broad Street in Short Pump on Friday morning.
The mother-daughter duo — as well as thousands of other consumers across the Richmond region — flocked to stores and malls searching for hot deals and kicking off a shortened shopping season that intensified the scramble between Thanksgiving and Christmas. Black Friday is considered the traditional start of the holiday selling season.
The shopping season is the shortest since 2013 because Thanksgiving fell on the last Thursday in November — the latest possible date it could be.
But the shortened calendar didn't bother Tatum.
"It always feels like a crush anyway," the Mechanicsville woman said. "There's always not enough time to do it all. I always feel the pressure."
Charlotte Martin, who stood behind Tatum and her mother in the Kohl's checkout line, said she always gets most of her holiday shopping done during the Black Friday weekend.
"It's a habit to just do it this weekend," Martin said.
Why shop on a day when scores of other consumers are doing the same thing?
"It's because of the sales — the best bargains. And I know I'm crazy," said Martin, who lives in Hanover County.
Short Pump Town Center attracted a heavy number of shoppers at the open-air mall by late morning to snag deals as well as to get outside to enjoy the sunny yet cool weather.
Dominic Dutton, 16, and his friend Patrick Nouwezem arrived at the mall around 9:30 a.m., thanks to a nudge from Dutton's mother.
"My mom woke us up early and gave us money," said Dutton, a junior at Glen Allen High School, as the two took a food snack break. They had already bought some clothes for themselves at cheap chic fashion retailer H&M and were heading to Dick's Sporting Goods.
Across the country, Black Friday enthusiasts woke up before dawn and traveled to their favorite malls and stores in search of hot deals.
Shoppers up since the wee hours slept in chairs at Nashville's Opry Mills mall, known for its outlet stores. Outside, deal-seekers were still fighting for parking spots by mid-morning.
Haley Wright left Alabama at 4 a.m. to arrive at the Tennessee mall by 7 a.m. She makes the annual trip because she says the stores offer better deals and a more fun environment than the shops back home.
"I let my husband do the online shopping; I do Black Friday," she said.
The National Retail Federation, the nation's largest retail trade group, baked the shorter season into its forecast, but it says the real drivers will be the job market. It forecasts that holiday sales will rise between 3.8% and 4.2%, an increase from the disappointing 2.1% growth in the November and December 2018 period that came well short of the group's prediction.
NRF expects online and catalog sales, which are included in the total, to increase between 11% and 14% for the holiday period.
Last year's holiday sales were hurt by turmoil over the White House trade policy with China and a delay of nearly a month in data collection because of a government shutdown. This year's holiday forecast is above the average holiday sales growth of 3.7% over the previous five years.
Marshal Cohen, chief industry analyst at market research firm NPD Group Inc., says he doesn't believe a shorter season will affect overall sales. But early discounts will likely diminish Black Friday's impact, he said.
In terms of the busiest day of the year, it will be a toss-up between Black Friday and the Saturday before Christmas.
"We still have the same amount of money to spend regardless of whether the season is longer or shorter," he said.
More than half of consumers started their holiday shopping early this year, and nearly a quarter of purchases have already been made, according to the annual survey released by NRF and Prosper Insights & Analytics.
Adobe Analytics said Thanksgiving Day set records for online shopping. Consumers spent $4.2 billion on Thanksgiving, a 14.5% increase from the holiday a year ago. Black Friday was on track to hit $7.4 billion.
Target reported Friday that 1 million more customers used its app to shop Black Friday deals compared with last year. The retailer said customers bought big-ticket items like TVs, Apple iPads and Apple Watches.
Attention Friday turned to malls, which are fighting for traffic as online shopping grows.
At Mall of America, the country's largest shopping mall, crowds were expected to exceed the 240,000 count on Black Friday from a year ago, said Jill Renslow, senior vice president at the Bloomington, Minn.-based mall.
Maria Mainville, a spokeswoman at Taubman Centers, which operates a little over 20 malls in the U.S., says its centers reported customer traffic has been strong since earlier this week. That's different from last year, when Thanksgiving and Black Friday drew the majority of the crowds for the period.
-- HIDE VERTICAL GALLERY ASSET TITLES --
20191130_MET_BLACKFRIDAY_BB01

20191130_MET_BLACKFRIDAY_BB03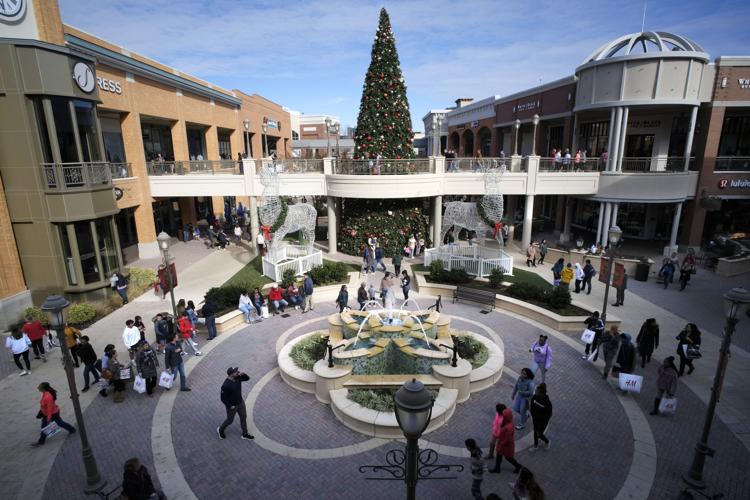 20191130_MET_BLACKFRIDAY_BB04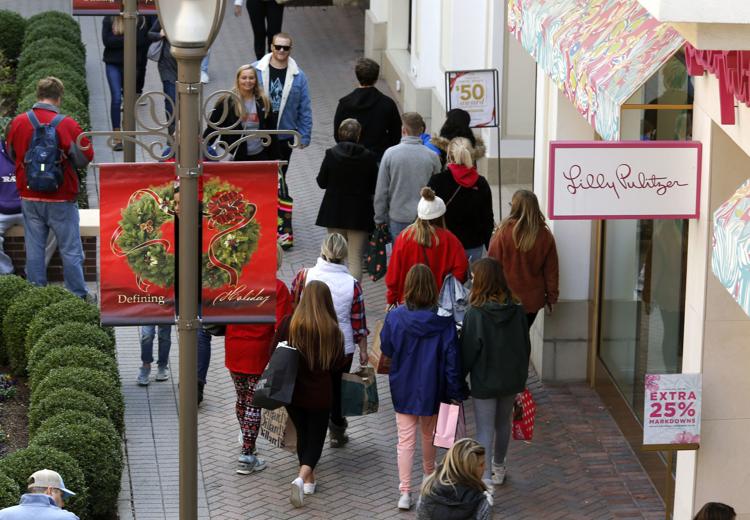 20191130_MET_BLACKFRIDAY_BB05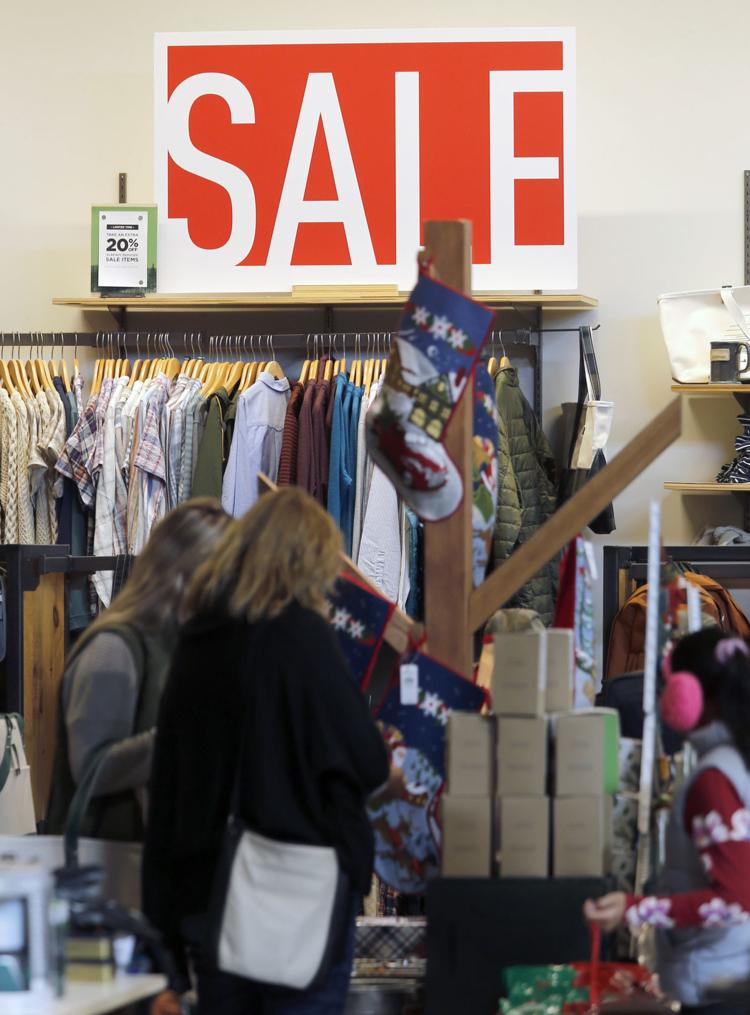 20191130_MET_BLACKFRIDAY_BB06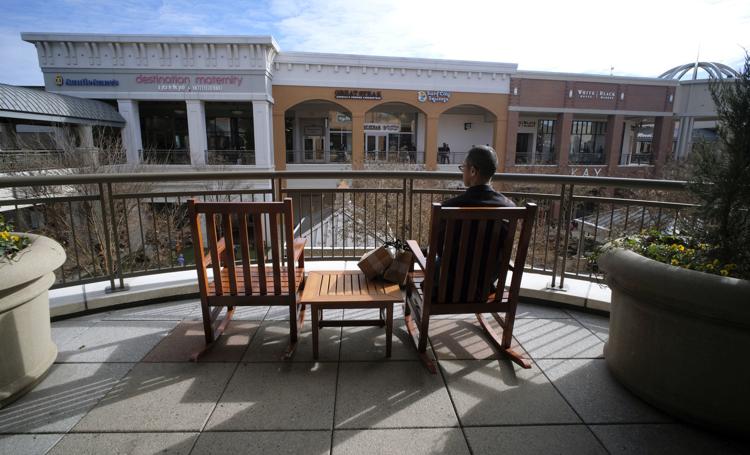 20191130_MET_BLACKFRIDAY_BB07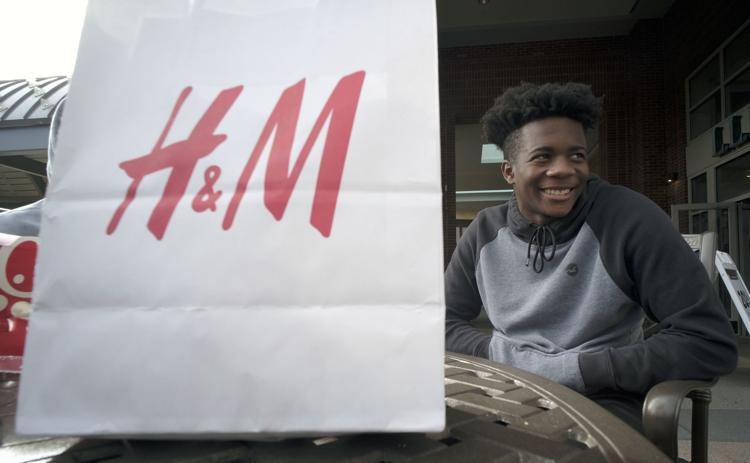 20191130_MET_BLACKFRIDAY_BB08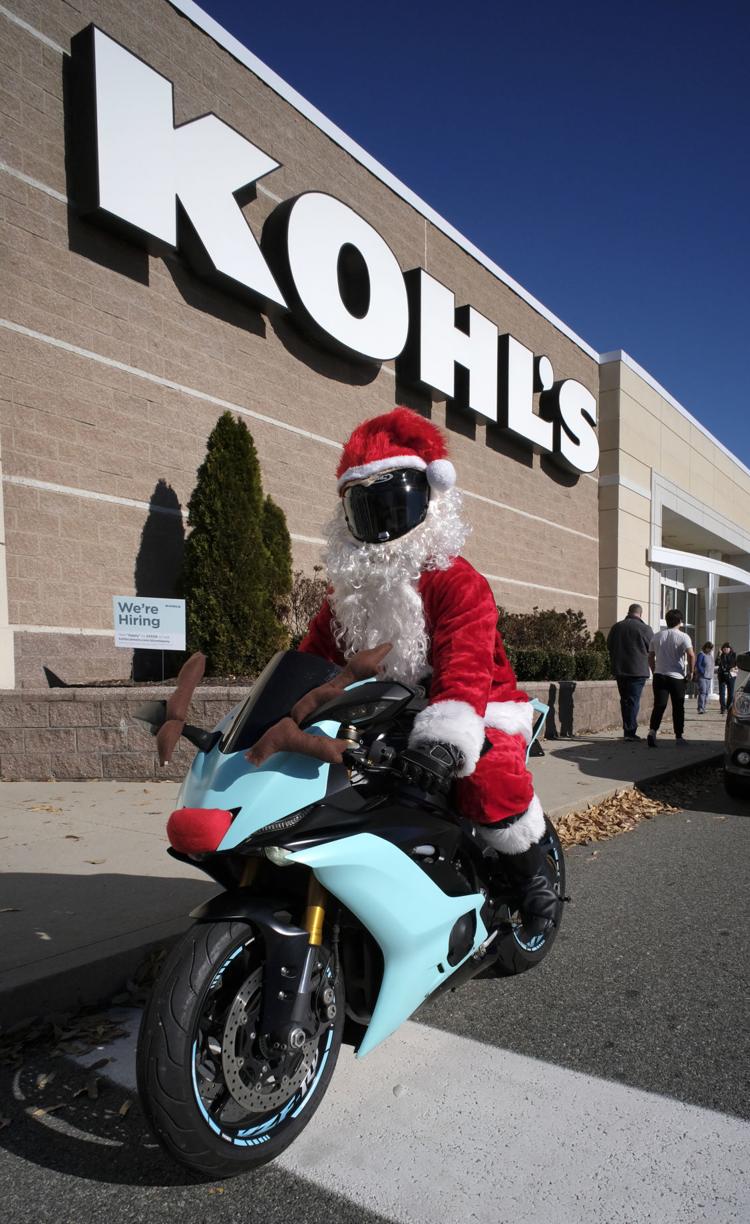 20191130_MET_BLACKFRIDAY_BB09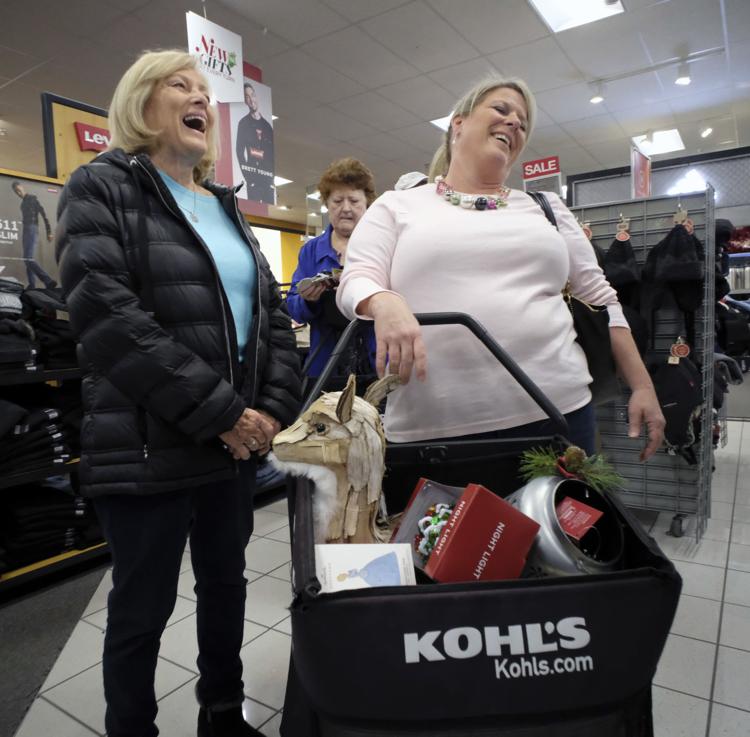 20191130_MET_BLACKFRIDAY_BB11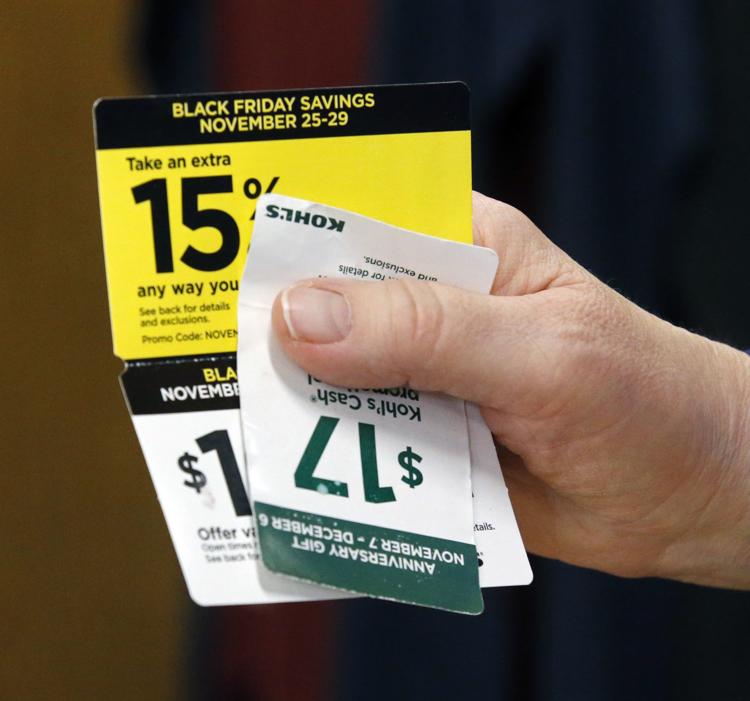 20191130_MET_BLACKFRIDAY_BB12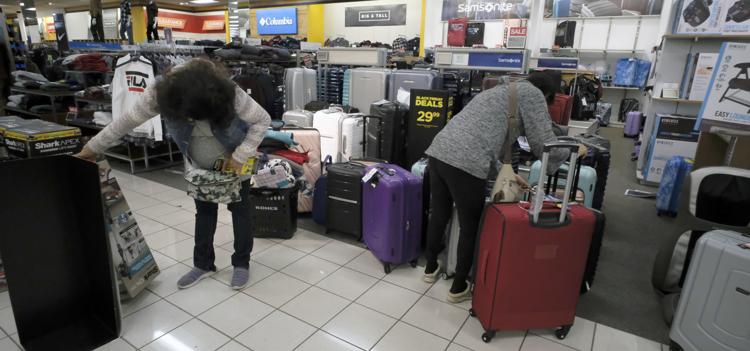 20191130_MET_BLACKFRIDAY_BB13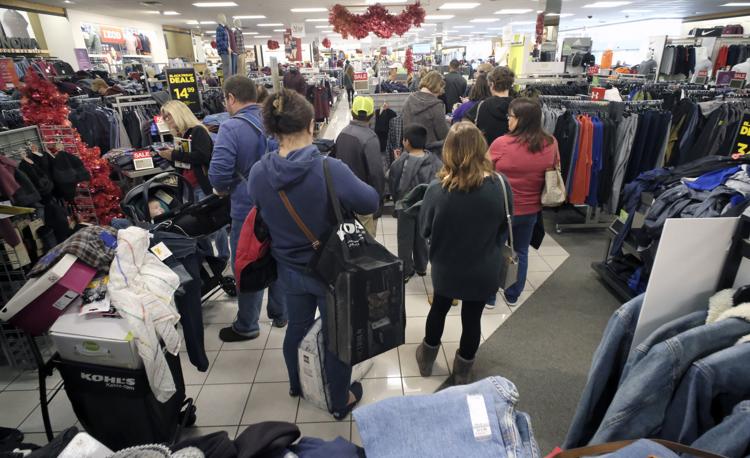 20191130_MET_BLACKFRIDAY_BB14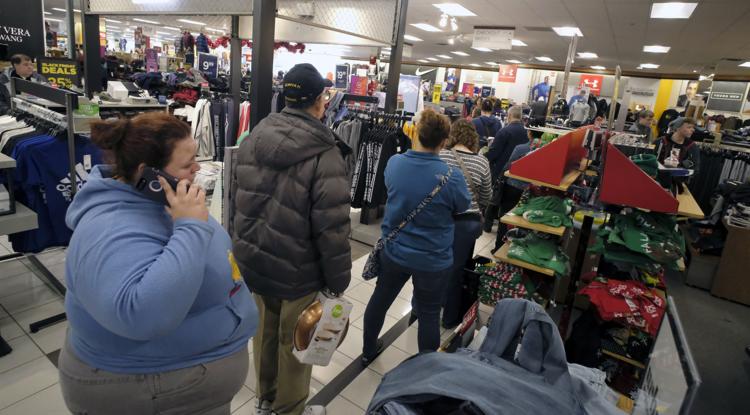 20191130_MET_BLACKFRIDAY_BB15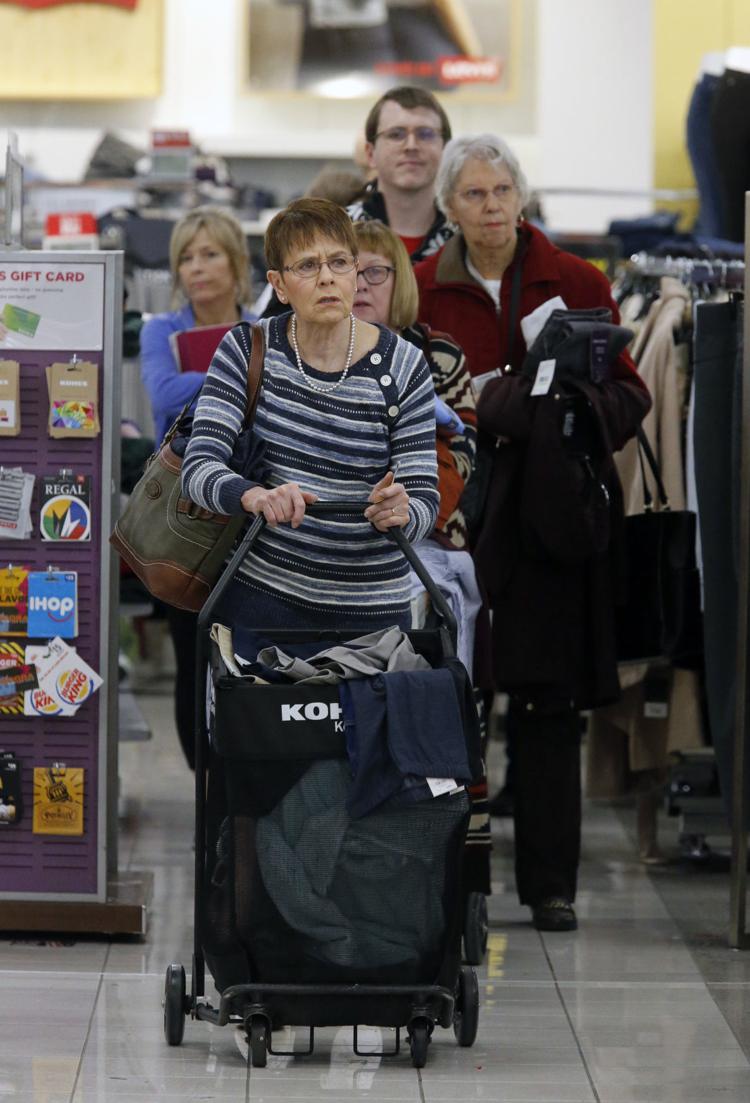 20191130_MET_BLACKFRIDAY_BB16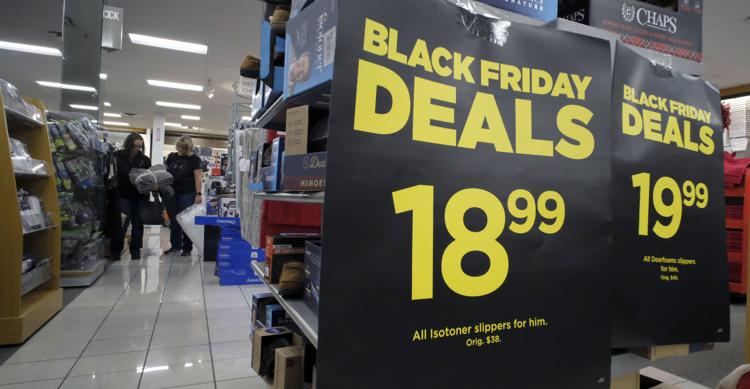 20191130_MET_BLACKFRIDAY_BB17
20191130_MET_BLACKFRIDAY_BB18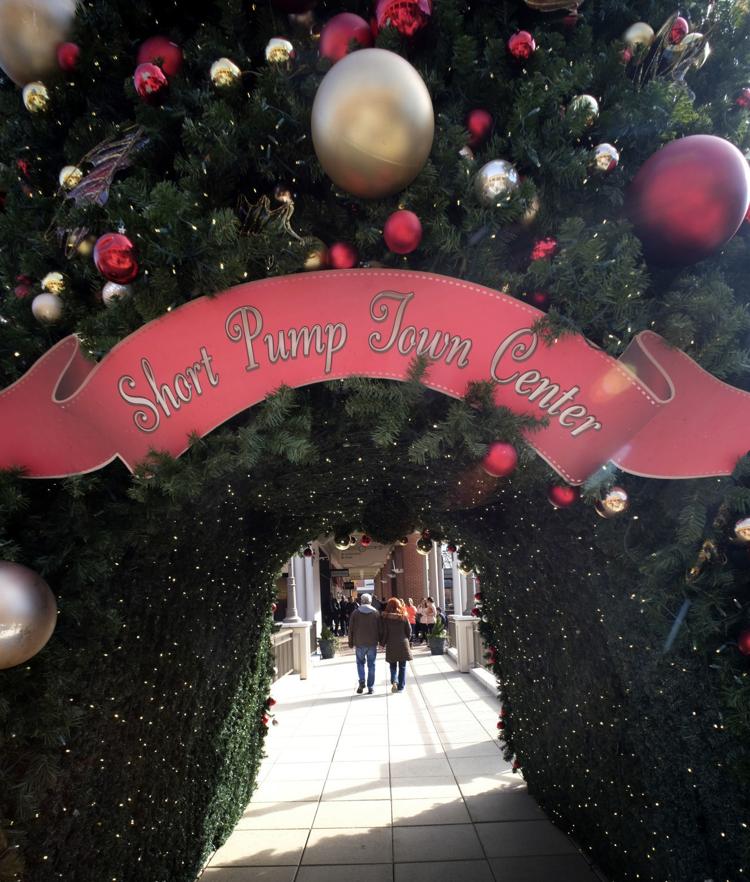 c