The RTD's Discover Richmond touches on history, people, food, culture, travel and more – the topics that help define our great city and region. Enjoy the journey!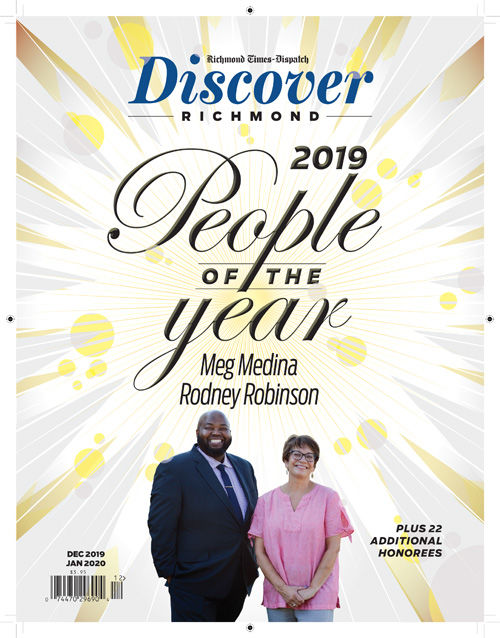 The RTD Person of the Program is in its fifth year, and for 2019, we recognize two dozen honorees whose contributions and achievements have bolstered the Richmond region.
They stand out in many fields — from art and advocacy to science and nature — and their work touches everyone from students to seniors. From among them, we designate the 2019 RTD Person of the Year for special recognition.
But in Discover Richmond, we go far beyond just spotlighting titles and accomplishments.
Through revealing and insightful Q&As, you'll feel a deeper connection to our honorees and our community. They share amazing elements of themselves – whether love or loss, and with poignancy and humor.
Their individual stories of shaping our region are inspirational. But as one group – together – our honorees tell one amazing story: It's a powerful statement about Richmond and the dedication of its people.
So enjoy our 2019 RTD Person of the Year edition, and you might find some renewed inspiration of your own. The RTD's Discover Richmond – enjoy the journey!
Current and past editions of the Discover Richmond magazine can be purchased at our online shop or by calling the front counter of our downtown offices at (804) 649-6261.
In the Spotlight: 2020 Annual Guide
2019 RTD Person of the Year Edition
What would Mickey Mouse have to say about slavery?
Vegan Orgy on Texas Beach. The Swank Bank. Swashbuckling Bundt Pirate Drenched in Hot Buttered Rum.
This isn't your typical restaurant.
Sunday, February 17, 2019