The RTD's Discover Richmond touches on history, people, food, culture, travel and more – the topics that help define our great city and region. Enjoy the journey!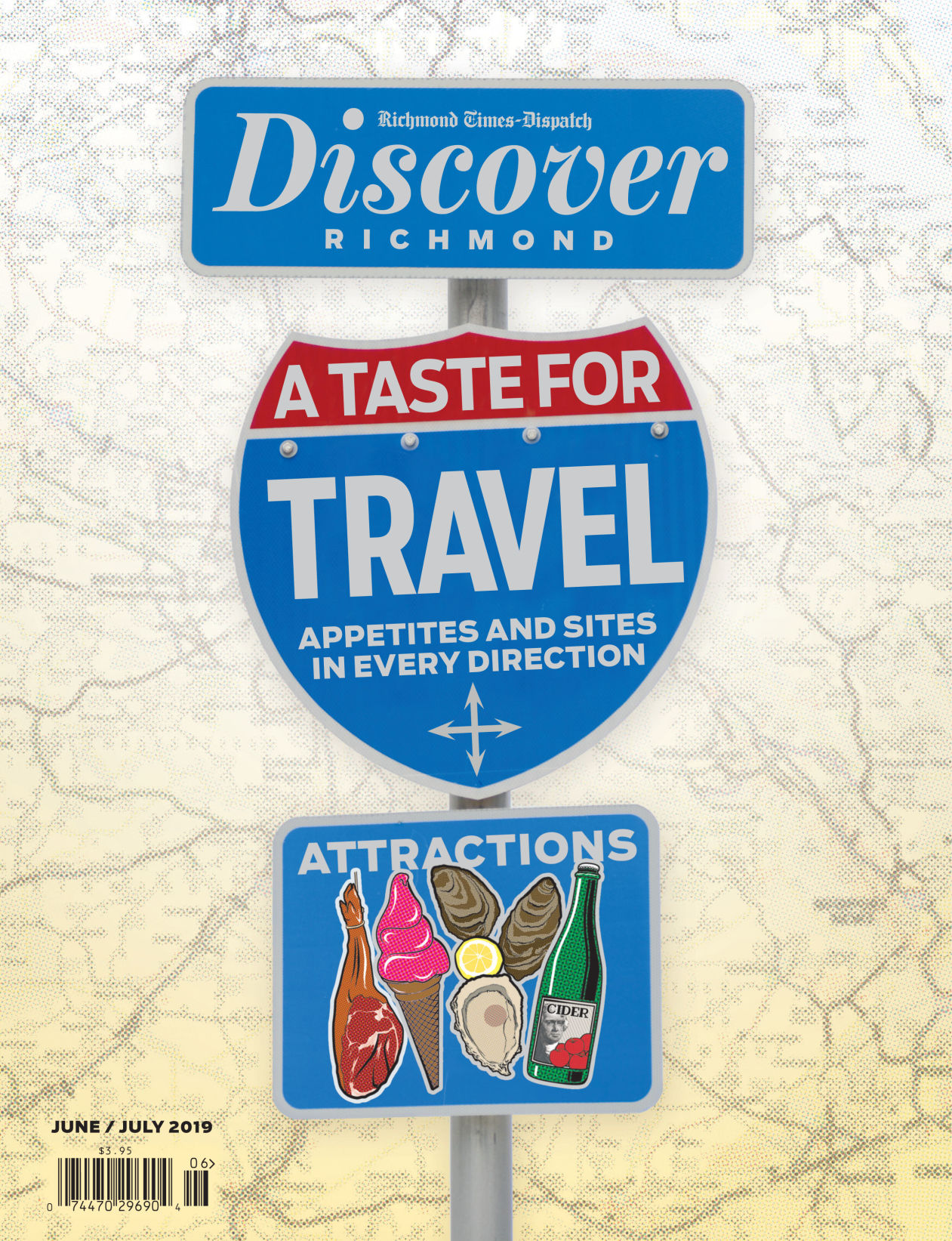 In the RTD's new Discover Richmond magazine (June/July 2019), we go out to eat – way out.
Summer is a great time to travel, and you don't need to go far from the capital region to explore Virginia food (and more) along the way. Combining wanderlust with an appetite, we head north, east, south and west from Richmond to find delicious treats – whether savory, sweet or thirst-quenching – and interesting history en route.
We also take a big crack at a favorite snack. Not far from Richmond, the peanut has astoundingly deep roots – and you might be surprised at how this once lowly "nut" (or is it?!) helped define Virginia.
Back in town, we explore portraits of the artists – four of them. We find out about their work, how they find a home for it and how they make a living.
We revisit a curious civil disturbance from the Civil War: The Richmond Bread Riot of 1863 was indeed a sign of the times.
We also look at a powerful "tree," not even 10 feet tall, that tells an amazing story and highlights a local legend. We turn over a rock that has truly been places. We tell the truth about a polygraph. And we acknowledge a colorful bird that has faded away.
The RTD's Discover Richmond – enjoy the journey!
Current and past editions of the Discover Richmond magazine can be purchased at our online shop or by calling the front counter of our downtown offices at (804) 649-6261.
In the Spotlight: 2019 Annual Guide
2018 RTD Person of the Year Edition
Vegan Orgy on Texas Beach. The Swank Bank. Swashbuckling Bundt Pirate Drenched in Hot Buttered Rum.
This isn't your typical restaurant.
Sunday, February 17, 2019
Working primarily from his Ashland home and studio, Bernabo is well-known in the field of object conservation – which, he notes, is very different from restoration. In the RTD's new Discover Richmond magazine, we delve into the before-and-after details.
In the RTD's new Discover Richmond magazine