Wallpaper is making a comeback in a big way ... but this isn't Grandma's wallpaper.
Today's options are bold, big and graphic. And, yes, they're easier to remove.
"I love wallpaper and use it in every single project I do," said Kenneth Byrd, a Richmond interior designer known for his midcentury modern approach.
"From bold patterns that add a vivid zing to textural grasscloths that provide a soothing, textural layer, wall coverings provide a depth to the design that paint simply cannot achieve," he said.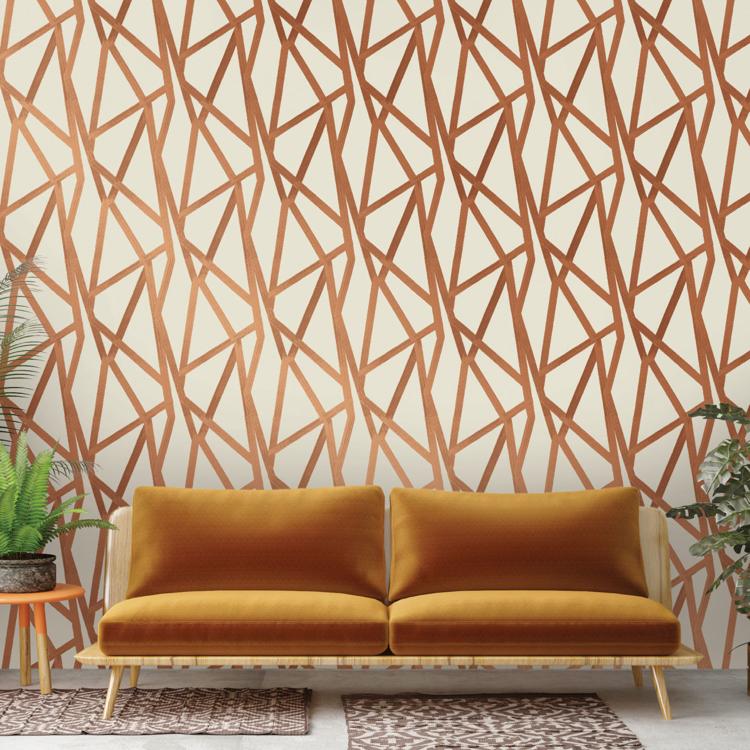 Today's wallpaper designs are defined by a more modern style, often larger in scale. Gone are the cramped, repeating patterns of 1980s wallpaper. So are the dingy, yellowed hues often associated with (no offense!) Grandma from decades before.
"For the past 10 to 15 years, wallpaper was a big no-no," said David Barden, owner of his eponymous Richmond design company. "But now wallpaper is coming back strong."
Big-box retailers such as West Elm, Crate & Barrel and Anthropologie are even getting into the wallpaper game, selling chic and modern designs.
Geometric styles are huge, especially in midcentury modern designs. Think prisms, geometric boxes and scalloped edges.
"The more large-scale the pattern, the more modern and fresh it feels to me," Byrd said.
Botanicals and florals are also making a comeback, he said. Think "Golden Girls" – like banana leaves and palm fronds – but on an even grander scale.
Chinoserie is always in style, with its gardenlike pattern of birds and branches, but its palette might be more modern, featuring Prussian blue or gold accents.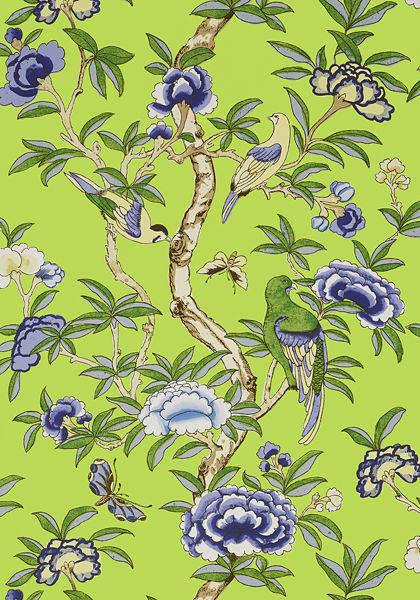 The dining room remains a popular choice to introduce wallpaper, but Richmond designer Stephanie Theofanos noted that the powder room is great option, too.
Such smaller spaces offer opportunities to add pops of color without overwhelming a larger area. Homeowners also are willing to have a bit more fun with a powder room, letting it serve as a departure from the rest of the house. For example, Theofanos is doing a lime green and navy Chinoserie in an upcoming powder room.
Of course, you also could go in a bolder direction: Put wallpaper in the entryway to make a major statement.
"When you first walk in," Barden said, "it can set the mood for the whole house and really create a big wow factor."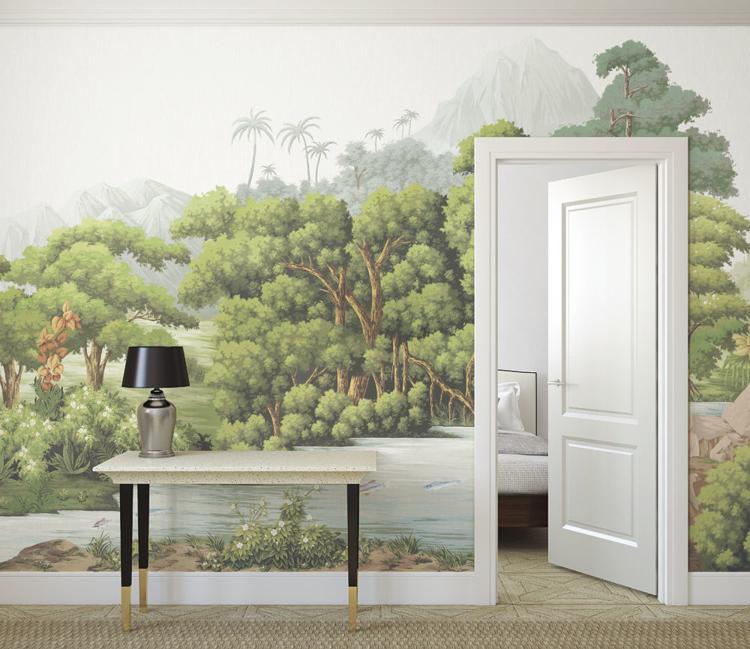 The biggest issue going against wallpaper? It seems to be fear. But designers say there's a real payoff to taking the chance.
"Living in an interesting space is much better than being in a sterile place," Byrd said. "People should push themselves a little out of their comfort zone. Take the risk. People are always pleasantly surprised with what wallpaper can do to a space."
The all-white trend was huge the past few years in interior design, partly because of how well it looked on social media sites such as Instagram and Pinterest.
But in real life, wallpaper is adding warmth and personality to people's homes.
"I think people are finding more comfort in personalizing their space," Theofanos said. "For a while, there was a lot of emphasis on neutral design. Now wallpaper really takes it up a notch. It can transform your space but doesn't dominate it. It makes it personal."
Byrd said wallpaper adds great depth and texture that paint can't do, and grasscloth is his go-to choice for such effect.
Natural and eco-friendly, grasscloth wallpaper is made of natural materials, such as hemp, jute or seagrass. The neutral wallpaper is knitted together and comes together in a vertical or horizontal pattern.
Byrd featured grasscloth in his own home in multiple rooms.
"It provides a textural and soft layer to a space, especially bedrooms," he said. "The wall covering actually helps to absorb sound, making it an excellent choice for bedrooms or any space where sound attenuation is needed."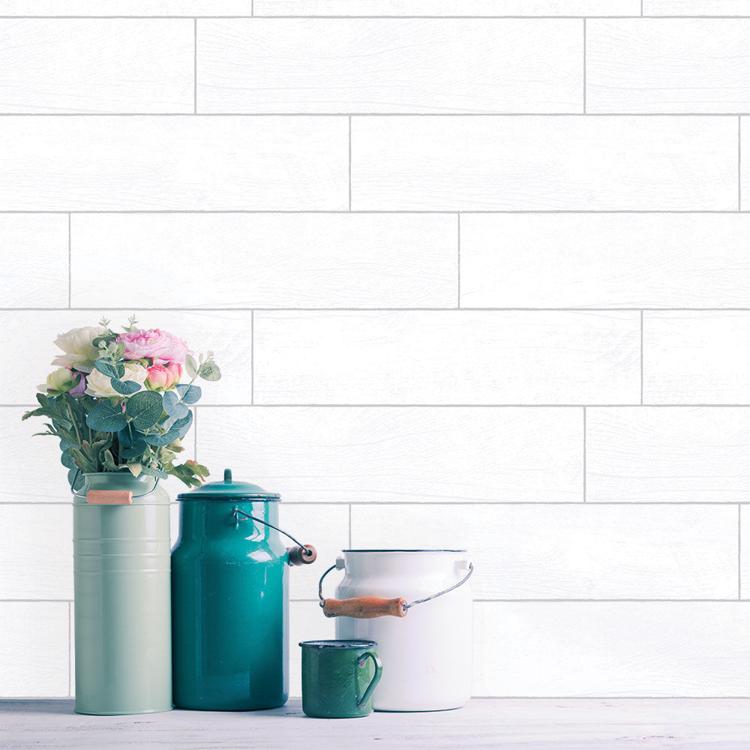 If wallpaper still gives you tortured visions of unforgiving paste and impossible removals, you might be relieved that you don't need to commit to wallpaper for life.
Tempaper is a peel-and-stick removable wallpaper that can be purchased online or at Home Depot. From chevron and zigzag stripes to updated Chinoserie and full mural-like patterns, the line offers many designs.
Theofanos also recommends Casart, an Alexandria-based outfit that offers a line of temporary wallpaper.
While some of these brands claim a do-it-yourself approach, most designers still recommend professional installation – even of temporary wallpaper – to avoid bubbles and mismatched panels.
If you really want to put up temporary wallpaper without an installer, Byrd recommends using thumbtacks at the top and bottom to tack a panel of wallpaper that can go up – or down – in an instant.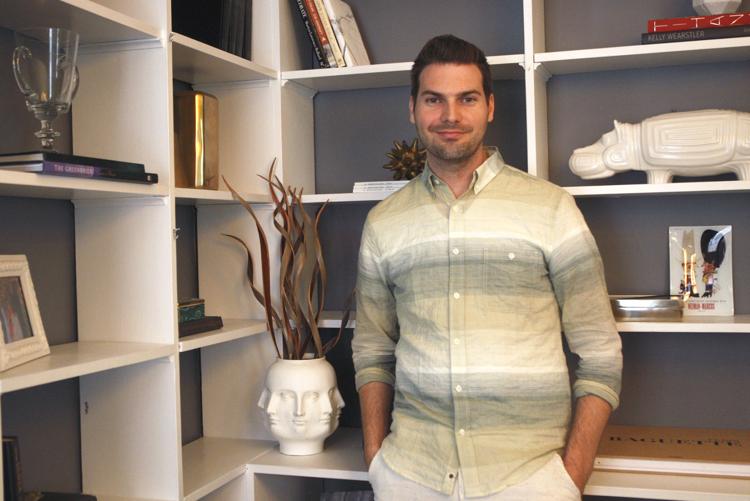 As for price points, wallpaper can run $10 for a roll or $1,000 or more, depending on the designer and the technology. So there are options at any definition of what's affordable, and the impact goes far beyond what gallon cans and a brushes might offer.
"I think people have gotten bored with plain, painted rooms that can look a little flat and cold," Barden said. "Wallpaper gives warmth and texture to a wall that you just can't get with paint. If you have a blank room, wallpaper can give you a real starting point."
Byrd enjoys using wallpaper so much, he has created a new hand-painted wallpaper as part of his Byrd Home line. It's a large-scale design with a bold, meandering hand-painted brush stroke that twists and turns.
Byrd recently installed it in a beautiful round entryway with a grand staircase at a house in Cape Charles on the Eastern Shore.
"Using wallpaper," he said, "is a risk that always pays off."