Facing mounting opposition for earlier conduct, judge withdraws application for re-appointment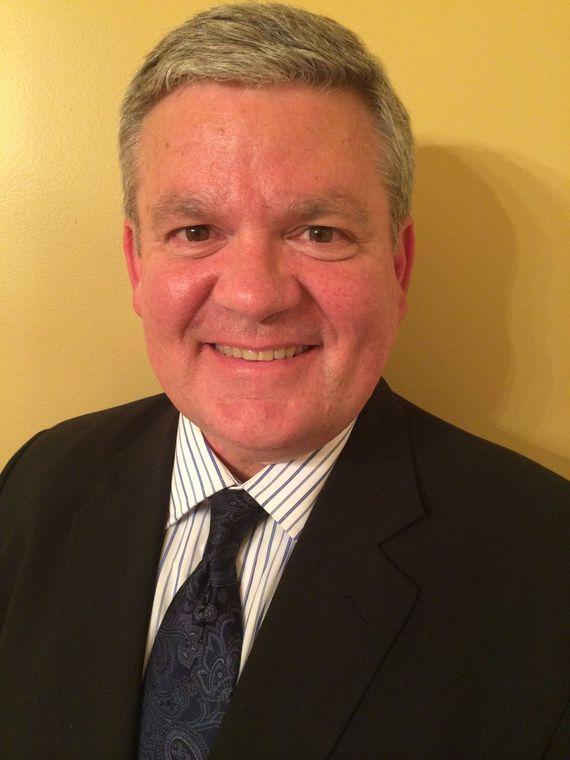 Facing mounting opposition and the public release of a judicial inquiry of his misconduct several years ago, 11th Judicial District Judge Robert B. Beasley Jr. on Wednesday withdrew his application to the Virginia General Assembly to be elected to a second six-year term.
Beasley, who had been removed from the bench for two months and placed under supervision for two years for his courthouse behavior in 2014 and 2015, had sought to retain his seat when his term expires on Nov. 30, 2020.
He was first elected by the General Assembly in 2014 and began work on Dec. 1 of that year, filling a third general district court judgeship created that year in the 11th District.
But last month, the clerks in his home district began collectively contacting state senators and delegates, among others, to express their strong opposition to his reappointment. In a joint statement, the clerks said their offices would not be able to function efficiently and openly with him presiding on the bench, "and the courtrooms will have to operate without a clerk."
"I am certainly not trying to bring more negative publicity to the judicial branch, but his reappointment will certainly achieve that," wrote Powhatan General District Court Clerk Michelle Soukup, who as spokeswoman for the clerks in the 11th District, contacted state Sen. Amanda Chase, R-Chesterfield; Sen. Frank Ruff, R-Mecklenburg; Sen.-elect Ghazala Hashmi, Del. Lee Ware, R-Powhatan; and Del. Tommy Wright, R-Lunenburg, as well as Karl Hade, executive secretary of the Virginia Supreme Court.
Rick Kohl, president of the Association of Clerks of the District Courts of Virginia, was in the process of drafting a letter to state legislators that supported the 11th District clerks' opposition to Beasley's reappointment.
"I pulled the articles [published about Beasley's conduct] and spoke with Michelle [Soukup], and got some feedback from other clerks regarding what they had to endure that led to the complaints" against the judge, Kohl said. "And of course they were sustained. They have fears of what potentially could happen, and they are just in their beliefs. So we're trying to do what we can as an association to ensure that this doesn't happen."
A message left for Beasley with the clerk of Petersburg General District Court, where he presides on a limited basis, was not returned.
Shannon Heard, legal associate with Virginia Division of Legislative Services, said Beasley notified her office Wednesday morning that he was withdrawing his reappointment bid.
Beasley had been scheduled to appear Dec. 6 for a public interview with the assembly's courts committees. Soukup and other clerks of the 11th District had planned to attend. Judicial elections for judges seeking reappointment typically occur in mid-January.
"We are very pleased that Judge Beasley has decided to withdraw his reappointment application," Soukup said Wednesday.
The Richmond Times-Dispatch published several articles in 2016 on the allegations against Beasley and an investigation of those complaints by Virginia's Judicial Inquiry and Review Commission. The clerks said they were sexually harassed by the judge and had endured crude remarks inside and outside the courtroom. Beasley also was accused of emailing images and posting pictures in clerks' offices that conveyed sexual innuendos.
The judge also was alleged to have made repeated statements about court employees' jobs, suggesting they would be terminated if he were elevated to the position of chief judge.
The complaints against the judge led him to write letters of apology in January 2016 — "for my offensive conduct and statements over the past year" — to clerks in Amelia, Powhatan and Dinwiddie, the counties in which he sat as a judge.
The disciplinary information regarding Beasley was made public in October after the Judicial Inquiry and Review Commission forwarded its findings and orders to the assembly's House and Senate courts of justice committees. State law requires the commission to transmit any evidence it has about the alleged misconduct of any judge who is up for re-election.
The commission's factual bases for suspending Beasley for two months included unsuitable behavior of a judge on and off the bench, inappropriate humor and allegations of unethical court procedures, according to the commission's Nov. 23, 2015, suspension order.
Among other misconduct, the commission said Beasley presided in September 2015 over the trial of a longtime friend charged with possession of marijuana after speaking with both the defendant and the commonwealth's attorney about the case. Among other things, Beasley obtained a written "waiver" of his disqualification to hear the case from both the defendant and prosecutor.
In November 2015, while meeting with Powhatan's female general district court clerk and the commonwealth's attorney, Beasley displayed to the clerk, on the screen of his phone, a partially clothed man lying down with a woman on top of him as they were holding a "bong." Beasley asked, "Do you think that's a prostitute or a whore?" according to the commission's findings.
Beasley taped a photo of a cougar to the window of a female clerk's office and sent her an email or text, commenting on the fact that she had married a younger man after being divorced from an older man, the commission also determined.
Under the terms of his agreement with the commission, Beasley was placed under supervision for two years. During that period, he was required to meet with a supervising judge at least once a month do discuss his conduct, his progress and any problems that may arise.
He also was required to submit quarterly reports to the commission with copies to the supervising judge, and was banned from participating in any legal education program as a speaker or presenter.
Before the commission lifted his suspension, Beasley was required to prepare a commission-approved plan "specifying how the judge proposes to repair the hostile work environment in each jurisdiction where he sits, detailing the judge's plan to restore working relationships with clerks, court personnel, and others in each jurisdiction, and including a time-table for execution of the written plan."
Beasley was also required to adopt a written policy or protocol to follow in all potential conflict cases, and successfully complete the National Judicial College's ethics course, "Ethics and Judging: Reaching Higher Ground."
The judge successfully completed the requirements of his supervision on March 20, 2018, according to the commission's final order.
After his suspension, Beasley was assigned to preside in a number of districts across the state during his 14-month exile from the 11th District. In the summer of 2017, he was allowed to return but his duties were limited to presiding over mental health commitment hearings at three hospitals within his district. He was not allowed to sit on the bench at that time.
Earlier this year, Beasley was allowed to sit in Petersburg and Dinwiddie general district courts, but presiding only over traffic cases and contested civil matters.
In March 2016, two leading members of the Senate threatened to initiate impeachment proceedings against the judge. But that was stopped by then-House Speaker William J. Howell, who, after reviewing the available information, said there were no grounds to consider impeachment.
Before being elected to the bench, Beasley served as Powhatan's commonwealth's attorney for 14 years.