Henrico Court Appointed Special Advocates continue mission under new leadership, growing caseload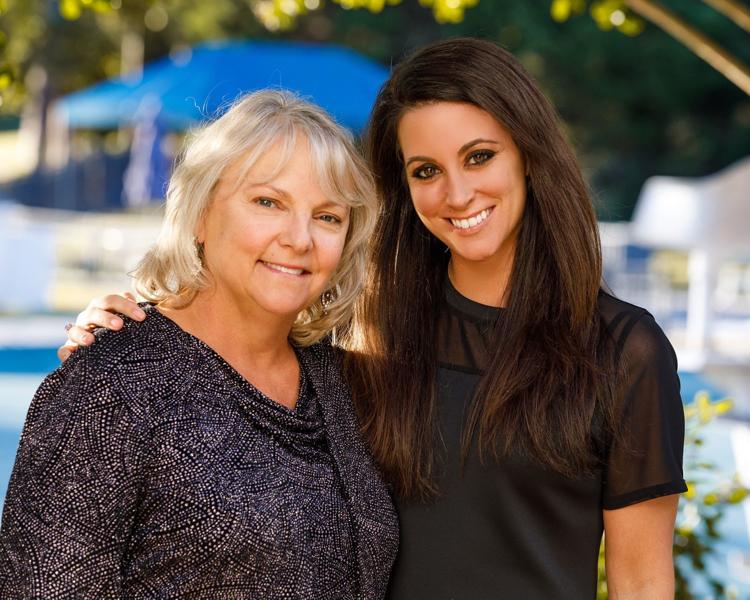 After living overseas for several years, Barbara Herzog was seeking volunteer opportunities when she saw a magazine ad for a new Henrico County agency serving abused and neglected children in the justice system.
It was 1995 and Henrico had recently created a program modeled after a Seattle-based organization to give the county's Juvenile and Domestic Relations District Court judges the option to appoint trained volunteers to support children of families cycling through their courtrooms.
Herzog retired as executive director of Henrico Court Appointed Special Advocates this fall after nearly 25 years on the front lines, including 11 as its leader. She played a key role in growing one of Virginia's nearly 30 CASA programs, safeguarding the interests of vulnerable kids who come into contact with the justice system under circumstances beyond their control.
Jeannine Panzera, a lawyer who began working with CASA as a volunteer coordinator about 10 years ago, is now prepared to take the reins, with the benefit of her legal training and hands-on experience.
"I am honored to have the opportunity to lead Henrico CASA and look forward to bringing enthusiasm, fresh perspective and experience to the dedicated team of board members, caring staff and zealous advocates," Panzera said. "I believe that the organization is poised to build on the tremendous momentum of the past 25 years."
As additional pairs of eyes and ears for the court, CASA volunteers assist overburdened social workers and lawyers assigned to act as a guardian for children in juvenile and domestic relations court cases by regularly visiting the kids in their homes.
The volunteers also spend time speaking with parents, teachers and caregivers and going over school and health reports to create independent recommendations for how judges should determine child custody or other matters in difficult cases involving families.
"That's the great thing about CASA; we don't get paid. We're not punching the clock or expecting a check. We're just there to say, 'What can we do here to make sure this child is heard and represented?'" said Susan Tellier, a CASA volunteer for the past 21 years.
Originally conceived by a Seattle juvenile court judge in 1976, the CASA model has spread and now has about 950 programs with 93,300 volunteers around the country who serve about 271,800 children annually, according to the national organization.
The local organization reported about $440,000 in expenses last year, about 80% of which went to program services. More than half of the $600,000 it drew in revenue came from state, federal and local grants, with the rest of the funding coming from donations and fundraising events.
Harvey Gutkin, another CASA volunteer, said he has worked on about 25 cases involving 45 children in the 12 years he's been volunteering. After retiring from sales, a television news report on CASA and the birth of his first grandchild compelled him to consider volunteering, he said.
"There's no money value you can put on the feeling you get," the 70-year-old said about volunteering with CASA. "And because I'm a little bit older, it keeps me mentally sharp. You're meeting with people, writing these reports, meeting with attorneys, social services and schools. So I think it's good for me just to have a purpose."
As Henrico's population has grown from 240,000 in 1995 to about 330,000 in 2018, the county's poverty rate has nearly doubled, from 5.5% in 1990 to just under 10% in 2018, according to U.S. Census Bureau data. Panzera and Herzog said the stress that comes with poverty can sometimes result in issues at home that draw the attention of social services or the legal system.
"There's been a lot of growth wrapping around Richmond, so some of the poverty that was there has started to push out into the suburbs," Panzera said.
Herzog said she has seen the organization's slate of cases grow from about 100 to 400 annually since the mid-1990s, reflecting a growing need to help abused and neglected children.
She said the number of cases also demonstrates trust the court system has placed in the organization and its volunteers who dedicate hundreds of hours each month to work with children suffering from trauma and facing an uncertain future due to dynamics beyond their control, such as mental illness and substance use disorder.
Tellier, 47, works full time in the public health arena. She said she believes the rise of the opioid epidemic in the Richmond metro area has also had an impact, especially as the county has been dealing with overcrowding in its two jails.
"A lot of those people they're arresting have kids. So when you see these people get locked up, you gotta wonder, 'Well, what happened to their kids?' " Tellier said.
Though CASA volunteers are not professional social workers or lawyers, their status as volunteer advocates often makes children and their families more open, said John Mizell, an attorney regularly appointed by Henrico family judges over the past 20 years to be a guardian ad litem for children in abuse and neglect cases.
"It's a trained volunteer that's looking after their best interest. So they tend to be more forthright, less guarded than they would be with guardian ad litem lawyer," Mizell said. "Sometimes, the CASA will get more information or it will be more readily shared."
Panzera said all CASA volunteers begin with 40 hours of training to ensure cultural competency, familiarity with the child welfare system and an understanding of how trauma affects children and families.
Volunteers are usually assigned to just one or two cases so that they can volunteer about 15 hours per month.
Panzera and Herzog said the nonprofit does not have a waiting list for its assigned cases, but there's always a need for more volunteers to replenish their ranks. Volunteers usually serve for about three years on average.
All volunteers are expected to remain involved with CASA for at least one year so that they remain involved in cases from start to finish and so that they can build relationships with officials in social services and the local justice system.
"From Ph.D. to GED, anyone can be a CASA volunteer," said Panzera, repeating an oft-used phrase by the organization's staff and volunteers.
Herzog said the work CASA does alters the lives of the children it serves for the better.
"No one goes from disaster to a white picket fence, but they can go from disaster to healing and safety," she said. "Anyone can enhance their lives by volunteering. It's a major commitment that becomes part of your life, but it's definitely worthwhile."
Information sessions for anyone interested in volunteering will be held at the Henrico CASA offices at 3001 Hungary Spring Road, Suite A at 6 p.m. Dec. 5 and at noon Dec. 11.
To sign up for the event, contact Rebecca Kalman-Winston at (804) 501-1670 or kal001@henrico.us. For details, visit HenricoCASA.org.