It's the end of a decade!
Let's look back, with a totally subjective list, at the biggest arts and entertainment events — from crowd-sourced concerts and international bike races to giant parade balloons that went pop — in Richmond from 2010 to 2019.
Foo Fighters concert at The National, 2014
In September 2014, Richmond made national news by hosting the crowd-sourced concert.
Richmonder Andrew Goldin wanted to bring the Foo Fighters back to Richmond (the group had last performed in RVA in May 1998), and he decided to do it with or without the band's permission.
Goldin teamed up with friends Brig White, John McAdorey and Lucas Krost, and they released a video asking for people to buy tickets to a concert the band hadn't agreed to perform. They raised over $70,000, the Foo Fighters over Twitter agreed to play and the rest is history.
The show was sold out at 1,500 and covered by national media like Rolling Stone magazine.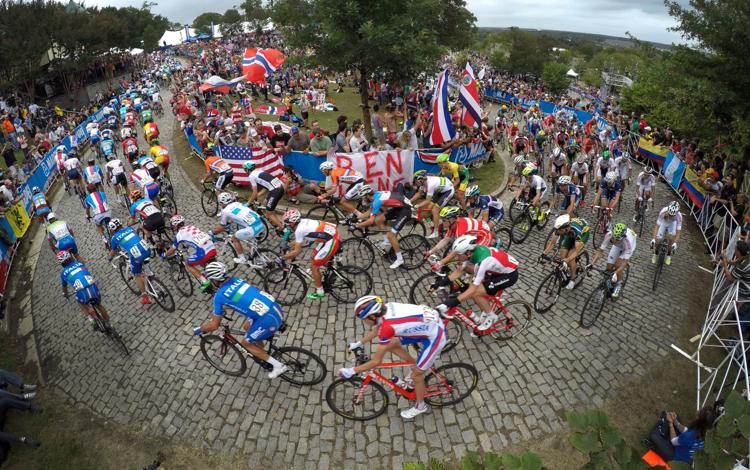 UCI Road World Championships, 2015
The international bike race turned the entire city into a watch party.
Richmond 2015 officials said there were 645,000 spectators from Sept. 19-27, 2015.
The event increased awareness — and tolerance — of cyclists in Richmond.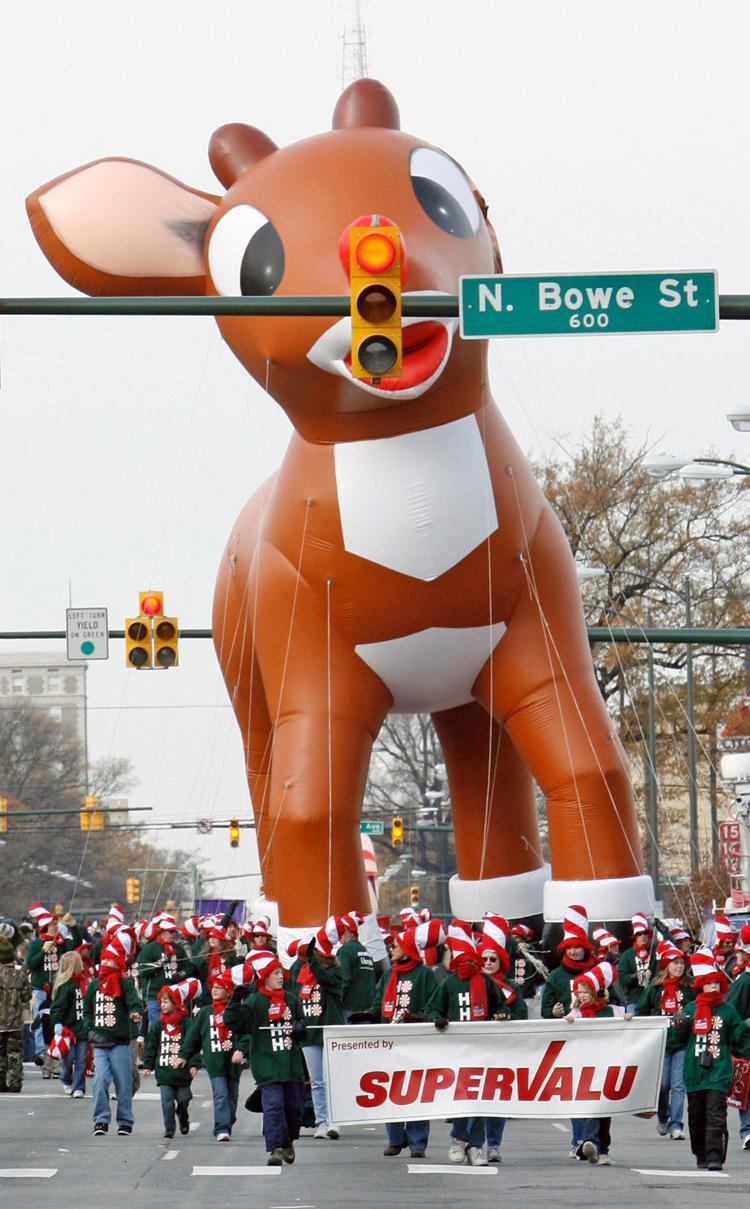 Rudolph impaled at the Christmas Parade, 2010
It was the pop heard around the world. A large balloon of Rudolph the Red-Nosed Reindeer was impaled and deflated at the Christmas Parade in 2010. He came back the next year with a bandages on his head.
It's hard to believe, but when Hardywood Park Craft Brewery opened in 2011, the startup brewery was one of only two craft breweries in Richmond.
Now, the Richmond region is home to more than 30 craft breweries, such as Ardent Craft Ales, Strangeways Brewing, The Veil Brewing Co., and many more, and has been called "the new craft beer mecca of the American South" by Fortune.
The big question is: Can all the craft breweries survive in the next decade?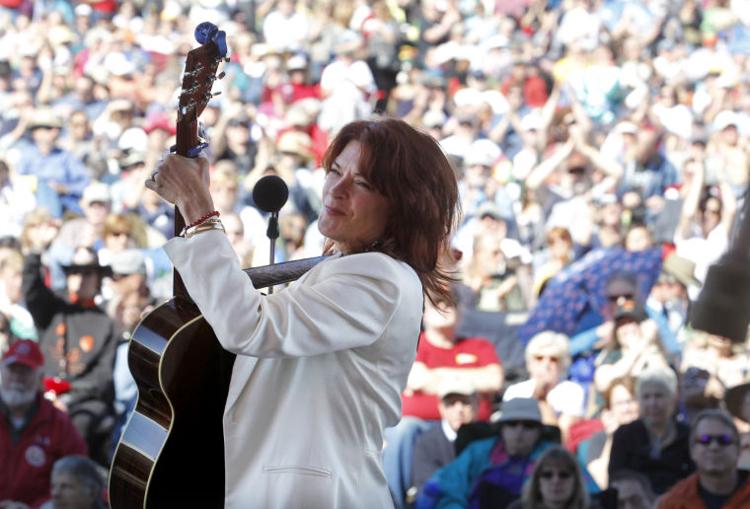 Big names at the Richmond Folk Festival
The Richmond Folk Festival wrapped up its 15th year in 2019.
The three-day free musical festival typically draws 220,000 people per year. Although the festival was created to introduce Richmonders to artists from around the world they'd never heard of, it has served as the main stage for two big names in the music industry. In 2018, legendary rhythm and blues singer Mavis Staples drew over 10,000. In 2012, country artist Rosanne Cash drew 15,000 to 20,000.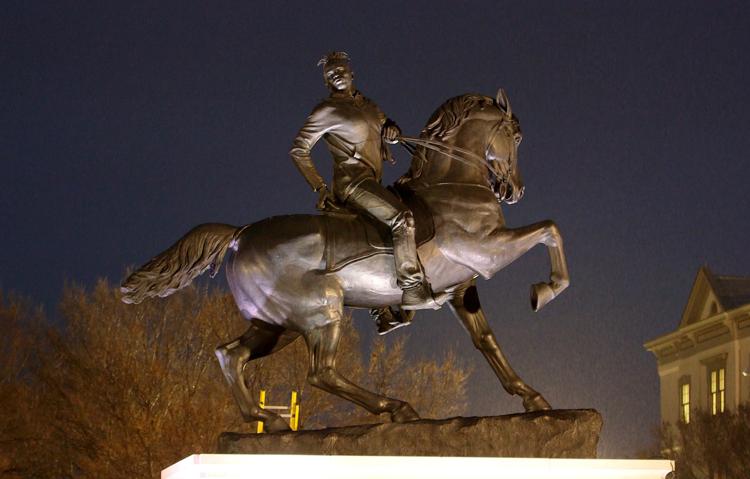 What should Richmond do with the Confederate monuments? Take them down and move them? Or keep them and provide more context?
There were talks, protests and commissions, but Virginia state law protects the removal of statues as war memorials, but that could change in 2020.
In 2019, "Rumors of War," a sculpture of an African-American man astride a horse, was unveiled at the Virginia Museum of Fine Arts on Arthur Ashe Boulevard. "Rumors of War" was created by presidential portrait artist Kehinde Wiley as a direct response to Richmond's monument to J.E.B. Stuart and serves as a signal for change.
Among the biggest news here in 2019 was the Navy Hill/Richmond Coliseum proposal. The Coliseum was shuttered at the end of 2018 as city officials set out to consider a replacement for it. A new venue is part of the $1.5 billion Navy Hill project, which is still being vetted by the Richmond City Council.
The decade also saw upgrades and reopenings for several local performing arts venues.
In 2009, the $73.5 million renovation project at Dominion Energy Center, originally called Richmond CenterStage, was completed. It has 1,800 seats.
In 2014, the Altria Theater finished a $63 million renovation. It has 3,565 seats. The National reopened as a music venue in 2008, and it was acquired by AEG Live in 2014. It features touring musicians and has a capacity of 1,500.
The Hippodrome reopened as a music venue in 2011, but it has been little used.
The Tin Pan, a live music venue in Henrico County, opened in 2015. It has a capacity of 220.
The Classic Amphitheatre at Richmond Raceway reopened in 2017. It was rebranded as Virginia Credit Union Live! in 2018. It has 6,000 covered seats.
Even with all those upgrades, Richmond still doesn't have an arena for a big-name show like Springsteen.
The biggest show — local interest-wise — was the Garth Brooks world tour in 2016.
The big-name shows still end up going to Charlottesville or Norfolk, which seems like a shame.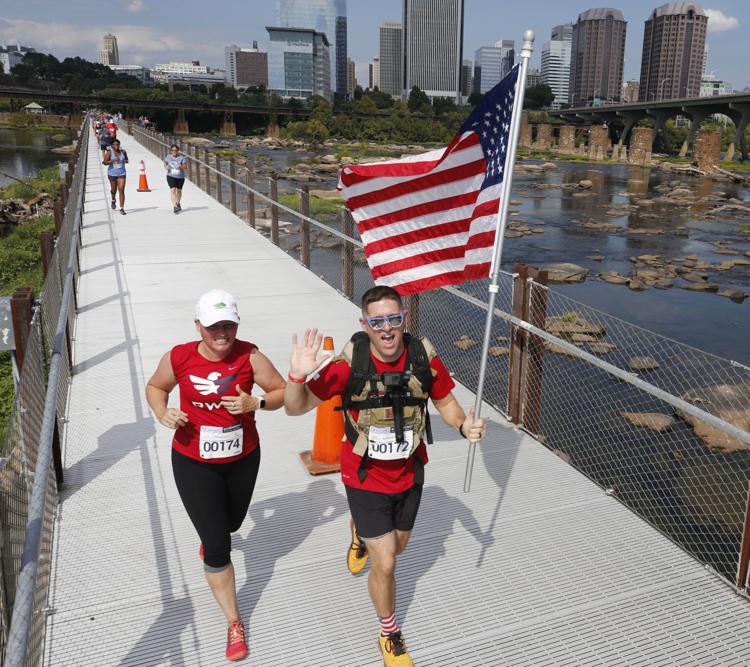 Who knew a bridge could do so much for a city? But that's exactly what happened with the T. Tyler Potterfield Memorial Bridge, which opened in 2016. The pedestrian bridge that connects Brown's Island to Manchester has become a go-to spot for walkers, bike riders, out-of-towners and in-towners. It's a great place to see the James River. In its first month, it saw over 35,000 visitors.
This industrial area turned into a millennial mecca with craft breweries, eatertainment venues and upscale eateries.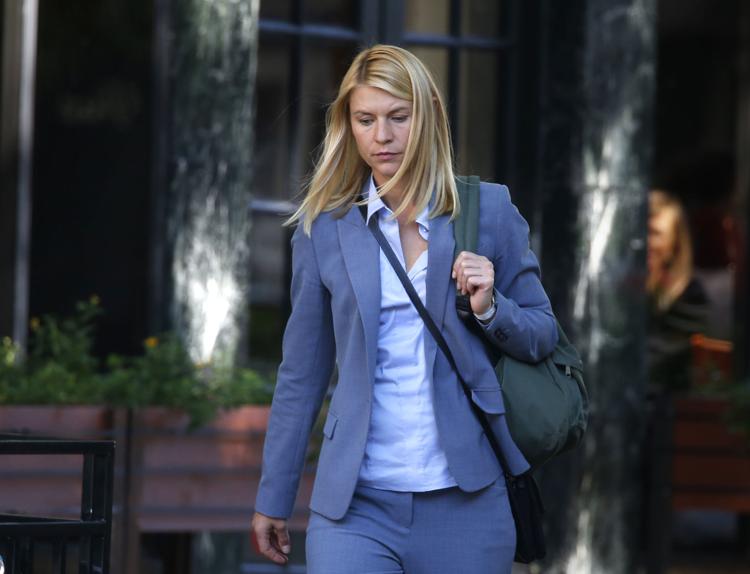 'Homeland' filming in Richmond
From 2017 to 2018, the cast and crew of the Showtime series "Homeland" were popping up everywhere as they filmed around town.
Actress Claire Danes even filmed a tourism commercial for Virginia, touting the great yarn shops in town (she's a knitter).
Food trucks took off in Richmond at the start of the decade. They brought upscale, adventurous eats to Richmond without the pricey overhead of a full-on restaurant. The food truck scene started ramping up with food truck courts, but now they're just a regular part of Richmond life. You find them everywhere, from downtown to outside of local breweries.