What started as a dance school has become a Richmond institution.
This weekend, the Richmond Ballet is ready to mark 35 years as a professional ballet company with a star-studded celebration featuring former dancers and favorites from the company's three-decade history.
"Everyone tells me that I have extremely high expectations," said Stoner Winslett, founding and current artistic director. "But the Ballet has become even bigger than I could have imagined."
After Winslett graduated from Smith College and moved to Richmond in 1980 to start working at the ballet, it was a student company with two employees, including herself, and an annual budget of about $160,000.
"We had this incredible crop of really talented dancers trained by professional teachers," she said.
"But we suddenly realized, there was no place where you could dance as a professional in Virginia. That was the idea in the beginning: to keep and grow the best dancers here."
Now, 35 years later, the Richmond Ballet has launched careers, commissioned new works, and toured both nationally and internationally.
Today, the company employs 27 professional dancers, has commissioned 75 new works and has a $6 million budget.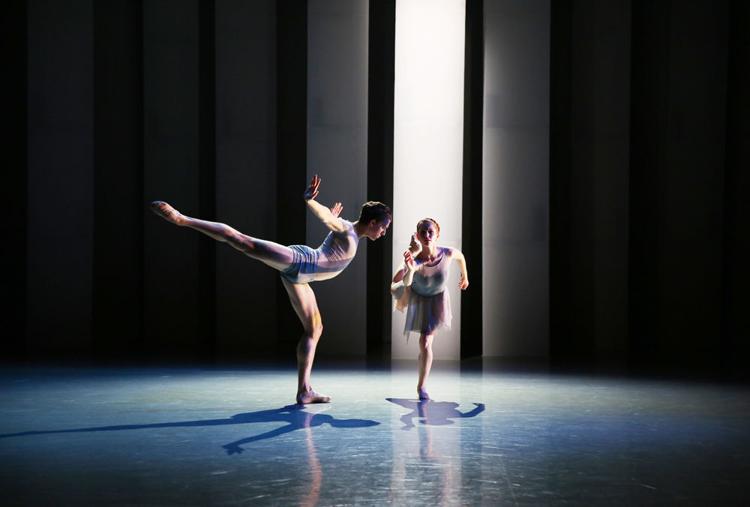 Anthony Oates, 21, a graduate of Trinity Episcopal School, started ballet classes when he was 8 years old. He took classes at the School of Richmond Ballet, participated in the Minds In Motion program and spent two years as a trainee. This year, he starts his second season as a professional dancer with the company.
"I remember watching Igor Antonov in 'The Nutcracker.' I wanted to look like that and be able to do what he did," Oates said. "This weekend, we'll be sharing the same stage for the celebration."
Antonov, now director of the ballet's second company, Richmond Ballet II, will return this weekend to dance as the ringmaster in Jerome Robbins' "Circus Polka" with 48 student dancers.
"He's been such a mentor to me over the years," Oates said. "The Richmond Ballet is like family. I still watch Antonov; he's such a strong example for how I'd like to progress as a dancer."
The first half of the celebration will serve as a "greatest hits" of the Richmond Ballet from its 1984 inception to today.
Expect to see excerpts from "Romeo & Juliet," "A Midsummer Night's Dream" by William Soleau, and "Windows" by Stoner Winslett, among others.
Former company dancers and local favorites Lauren Fagone and Phillip Skaggs will return to the stage for the emotional pas de deux from Jessica Lang's "To Familiar Spaces in Dream."
"Richmond Ballet was my home for 14 years, and it continues to be my extended family," Fagone said. "I don't think of this as coming out of retirement, but more changing my shoes to help out around the house."
The evening will finish with George Balanchine's "Who Cares?" where guests can hum along to Gershwin classics, such as " 'S Wonderful," "Embraceable You" and "I Got Rhythm," performed by the Richmond Symphony.
The evening itself serves to reflect the past, present and future of the Richmond Ballet.
"I feel very blessed that I showed up here with big ideas, big dreams and shared a vision with the community who wanted to help make it happen," Winslett said.