Richmond "holidaze" is on tap! This weekend, Richmond Ballet's sumptuous "Nutcracker" starts its run, and you can exercise and see tacky lights at the same time, explore holiday house tours and view the festive James River Boat Parade.
Richmond Ballet's rendition of "The Nutcracker" has been called pretty-near perfect. New this year, both Clara roles will be performed by dancers of color, and Anthony Oates, a star School of Richmond Ballet alum, will be stepping into the role of the lead male Cavalier. Times and prices vary at Carpenter Theatre, Dominion Energy Center, 600 E. Grace St. etix.com or (800) 514-3849. Through Dec. 23.
Why drive by the tacky lights when you can run? Sports Backers hosts a lively, festive Tacky Light Run through the Walton Park neighborhood in Midlothian where you can see some of the best decorated homes during a 6K run. Runners get in the spirit by dressing up with lights and tacky Christmas sweaters, too. Starts at 6 p.m. $25-$45. www.sportsbackers.org/events/tacky-light-run.
James River Parade of Lights
Even the boats get in the holiday spirit around here. Check out vessels all dressed up with lights motoring down the James River. Spectator spots at Libby Hill Park, 28th and East Franklin streets; Osborne Park and Boat Landing, 9530 Osborne Turnpike, Henrico County; and Henricus Historical Park, 251 Henricus Park Road, Chester. Festivities start at 4 p.m.; viewing starts at 6 p.m., depending on location. Check Facebook for any updates, especially in case of inclement weather: www.facebook.com/events/507207323160234/
Fan Holiday House Tour and Church Hill Holiday House Tour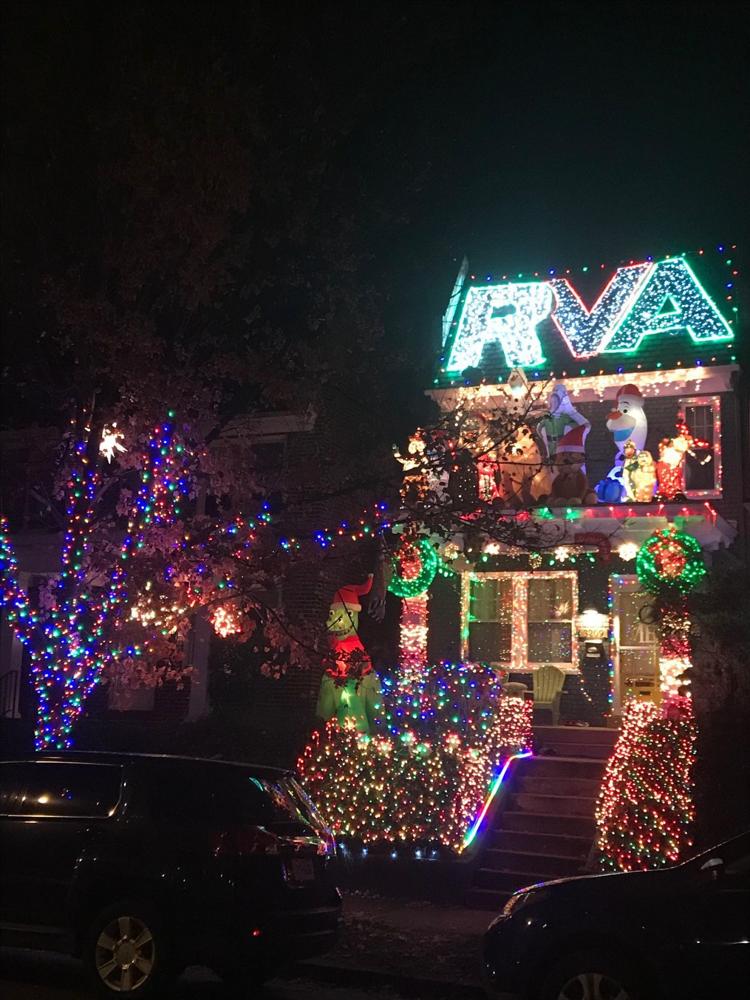 It's prime tacky lights season, people! Get out to see the Richmond area's Tacky Lights. A few of our favorites: the double lights at 9604 and 9606 Asbury Court, the fabulous drive-by display at 8720 River Road, and the Live Grinch who will be at 1411 Pennsylvania Ave. on Friday and Saturday for photos with fans, just to name a few. Find the full list on Page C4. For more stories, suggested routes and driving directions, go to our Tacky Lights guide at https://www.richmond.com/holiday/tacky-lights/.
Here's the full list of houses in the Richmond area lighting up with over-the-top, mega-watt…