Celebrate the fruits of summer this weekend with the Hanover Tomato Festival, the RVA Reggae Jerk Festival, Frankie Valli and an all-female version of "Taming of the Shrew."
An all-female cast of the "Taming of the Shrew," directed by Chelsea Burke, heads to Agecroft Hall for the last play of the season in the Richmond Shakespeare Festival. 7:30 p.m. Thursday-Sunday at Agecroft Hall, 4305 Sulgrave Road. $20-$35. quilltheatre.org or (804) 340-0115. Through Aug. 4.
Get your fill of big red, juicy Hanover tomatoes at the Hanover Tomato Festival, where you can buy these beauties by the bag or get them in sandwiches and tomato pie, just to name a few of the ways they'll be served. There'll also be arts and crafts vendors, live music, a petting zoo and much more. 5:30-8 p.m. Friday and 9 a.m.-4 p.m. Saturday at Pole Green Park, 8996 Pole Green Park Lane, Mechanicsville. Free; pay as you go. www.hanovertomatofestival.com.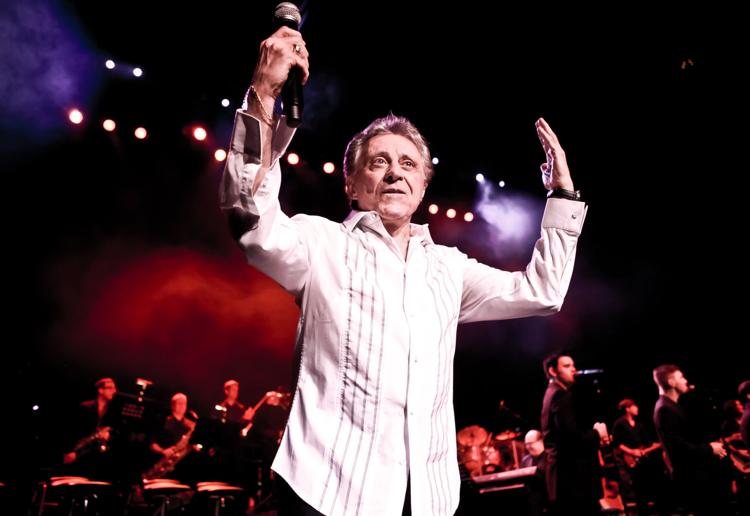 Frankie Valli and the Four Seasons
The 85-year-old music legend known for hits such as "Sherry," "Walk Like A Man" and "Big Girls Don't Cry" heads to Richmond with the Four Seasons. Valli's long-lasting career inspired the Broadway musical "Jersey Boys," which chronicles the group's career and features its greatest hits. 7:30 p.m. at Altria Theater, 6 N. Laurel St. Tickets start at $59. etix.com or (800) 514-3849.
Celebrate Caribbean culture with reggae music, jerk cuisine, a rum tent, Caribbean performers and more. Featuring music from Mighty Joshua, Ever-G, Mystic Vibrations and Emanuell Wildfire Wilson. Noon-9 p.m. at Brown's Island, Tredegar and South Seventh streets. $20. www.rvareggaejerkfestival.com.
Grab your brooms, Harry Potter fans, the Pan-American Quidditch Games will be held in Glover Park this year. In the sport, which grew out of the game from the "Harry Potter" series, players must keep a broom between their legs at all times. Quidditch combines elements of lacrosse, dodgeball and rugby. Four teams from Canada, Mexico and the United States will compete. Games start at 9 a.m. both days at 11217 Greenwood Road, Glen Allen. Free to spectators. www.facebook.com/InternationalQuidditchAssociation.