It's been just over a year since Gelati Celesti Ice Cream announced that it was opening a location in Scott's Addition - and now there's an opening date.
The fourth location of the ice cream shop at 1400 N. Boulevard will open on Thursday, Feb. 9.
"Our fourth store is our largest space to date and celebrates the industrial vibe and spirit of craft that defines the neighborhood. In fact, we're partnering with many of the neighboring breweries, distilleries, and coffee roasters to create locally inspired ice cream flavors," Heidi LaSalata, marketing manager for the Richmond company, wrote in the news release.
---
Previous from Jan. 6, 2016:
Gelati Celesti Ice Cream is opening a new location this summer at 1400 N. Boulevard in Scott's Addition. 
This will be the local ice cream chain's fourth location.
"Scott's Addition is a burgeoning neighborhood and we are thrilled to announce that we have signed a lease at 1400 N. Boulevard with an anticipated opening in late summer 2016," Steve Rosser, owner of Gelati Celesti, wrote in a news release. "We selected Scott's Addition as the location for our new store because of its convenience to the Fan, Northside, and Malvern Area."
The location is a block north of Boulevard Burger & Brew, which opens Thursday at 1300 N. Bouelvard, a block down from its sister restaurant, Fat Dragon at 1200 N. Boulevard.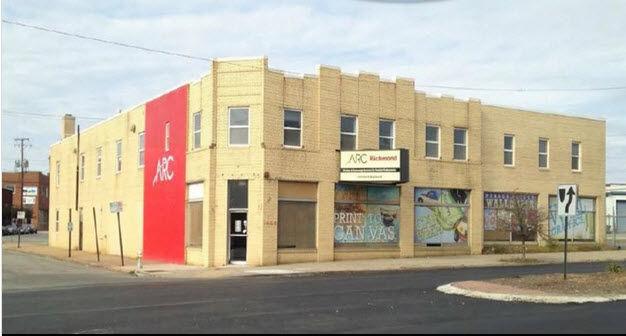 The other Gelati Celesti stores are at Gold's Gym Plaza (8906 A W. Broad St.), The Corner at Short Pump (11805 W. Broad St.) and Stony Point Shopping Center (3004 Stony Point Road).
All locations are open Sunday - Thursday, noon - 10 p.m. and Friday and Saturday, noon - 11 p.m.
---
How much Chocolate Decadence ice cream does it take to satisfy Gelati Celesti's Richmond-are…
Boulevard Burger & Brew, the latest restaurant from EAT Restaurant Partners (which owns …
The event space should open in March, along with Peter Chang's downtown restaurant, which will open in March or April.