This item first appeared in the Richmond Dish newsletter - a weekly newsletter dedicated to dining news. Click here to subscribe.
That's right. After 43 years of solidly serving salad ingredients to Fan District customers, the bathtub is going away — as is the entire Strawberry Street Cafe. The restaurant will close at the end of brunch service on March 31, so the new owners can begin to execute their vision for the space.
And you know what, you guys, we need to all calm down and let them do it.
Just a reminder on the backstory. New owners bought Strawberry Street Cafe in December (for $1.375 million, btw), and they announced in December they would be closing the restaurant in the spring for renovations. They also said they'd be donating the iconic bathtub salad bar to the Valentine museum.
And people lost their minds. There were emails, tweets, Facebook posts and Reddit threads. I even got actual phone calls from people urging me to urge the new owners to save the tub. Then the restaurant announced on Friday the official date of this closing and transition (March 31). That started another wave of backlash against the new owners. There were more tweets and Facebook posts and messages. The restaurant's Facebook page, in fact, was riddled with comments (which have since been removed) and comments on posts that range from sadness over the departure of the tub to accusations of willful bathtub deceit.
I'm a little bit obsessed with it, if you can't tell, because of the severity of the backlash against restaurant owners for attempting to change their restaurant's concept, but also for another reason.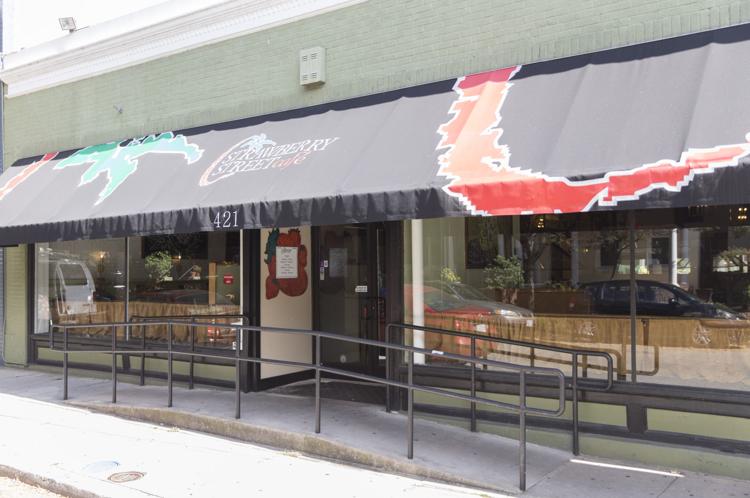 It's because I think that getting rid of the bathtub and changing the restaurant's name is the smartest thing the new owners — any new owner — could do for the restaurant space at 421 N. Strawberry Street.
Let me walk you through it: Strawberry Street Cafe opened in 1976. You want to know what was different in 1976 compared to today? Answer: Everything.
It's been 43 years since a man named Colin Eagles opened a restaurant in what was then a neglected part of town for dining (The Fan). Dining in the neighborhood was a relatively new concept as America celebrated its bicentennial — as were independent, full-service restaurants — and salad bars. Fast forward four decades and we're now in a crowded restaurant scene with seemingly every part of town, and especially the Fan, brimming with indie restaurants. Salad bars are out in full-service restaurants. They've been out, for decades, but increasingly so amid a farm to table movement where more and more diners want to know exactly in which field in what part of the state their lettuce blossomed (or however it is lettuce grows).
Also, let me tell you something else shocking — there is evidence that the restaurant space was in desperate need of a new concept for years.
Four years ago, the previous owner of Strawberry Street Cafe rolled out a series of changes to address waning business and an increase in competition. Craft beer and cocktails were added to the menu, a chef was brought on board and a whole new burger-specific menu was launched. Why? Because the menu hadn't changed in years, and keeping things the same wasn't bringing in enough diners to warrant it.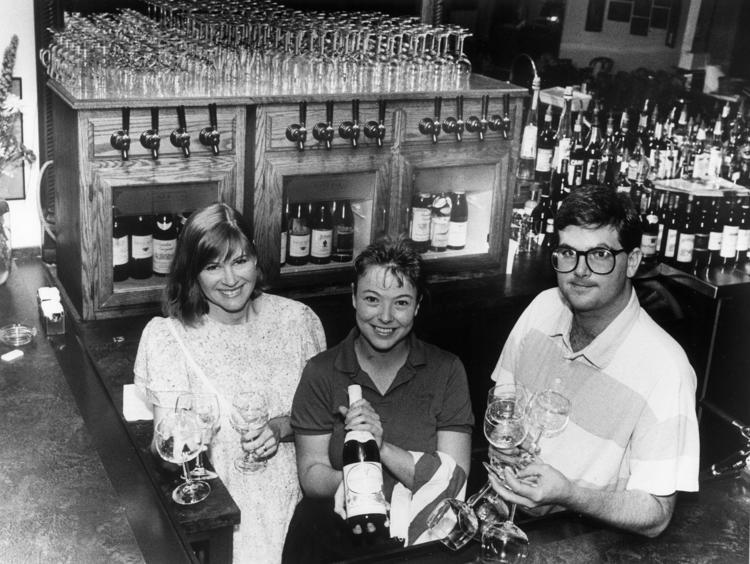 Those changes weren't enough. Two years after that, the same owner renovated the interior and set about changing more of the menu. "To be a contender in the Richmond market, we needed to be brighter and more inviting," owner Ron Joseph said in 2017.
Will the new owners' not-yet-shared concept succeed? I don't know, but it's theirs to try with.
Change, my friends, is necessary — especially in the restaurant business.
I loved Strawberry Street Cafe, too. I celebrated my 16th birthday at table 52. I learned it was table 52 when I worked at the restaurant as a waitress in the early aughts. I waited on people celebrating birthdays and anniversaries and everything in between. I even waited on one table that got engaged to be married as I swooped in to clear their plates (don't worry, I saw it just in time to redirect). I even cleaned out that bathtub more than a few times.
I'm saying this; I know you all have fond memories of Strawberry Street Cafe. I do too; it was a great Richmond restaurant that had a hell of a ride. And now we must say goodbye. RIP, Strawberry Street. RIP. 1976-2019.