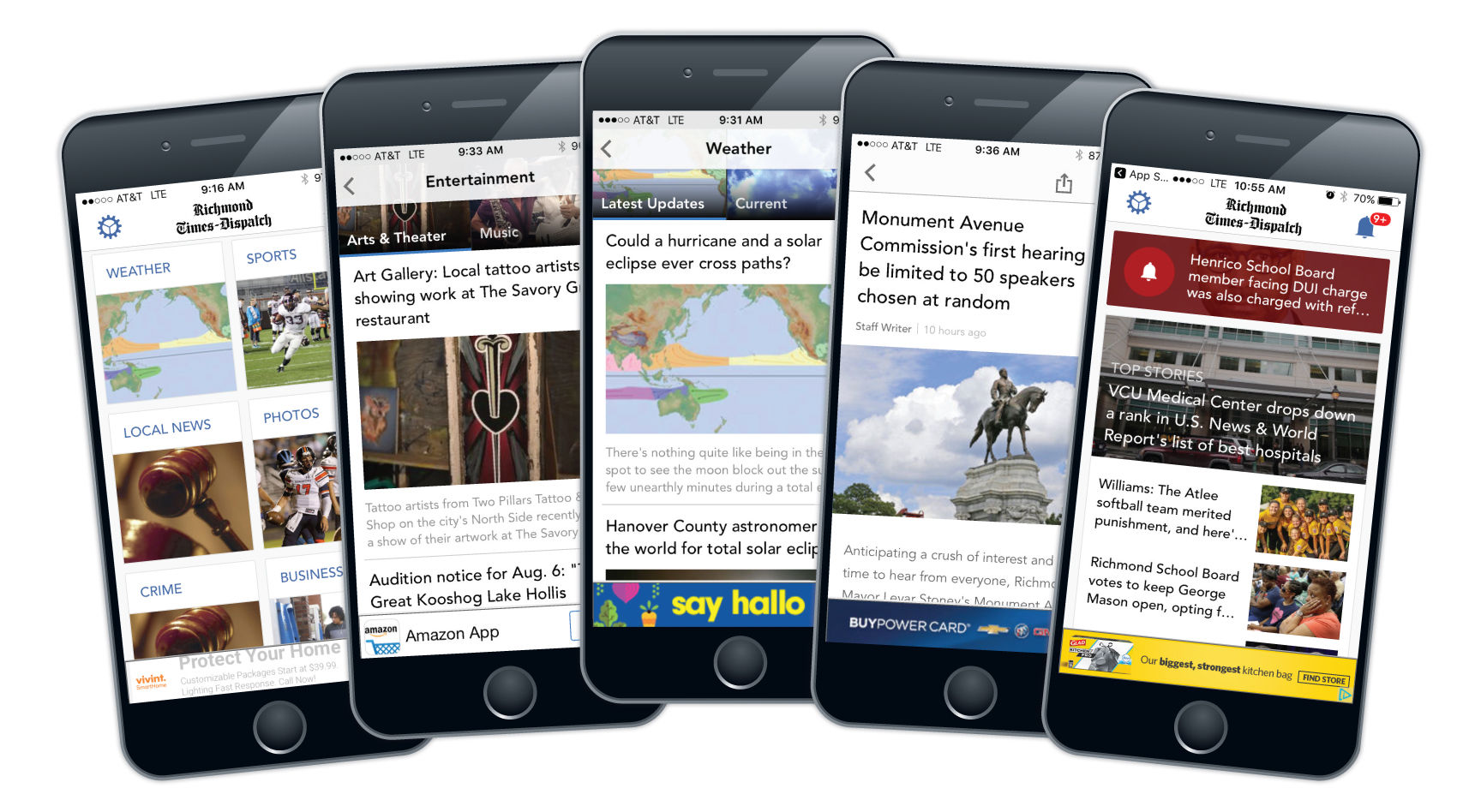 Do you want local breaking news, updates on Richmond's hot dining scene and the latest in Virginia politics? The RTD has you covered.
The Richmond Times-Dispatch's mobile app blends our in-depth coverage of local news, entertainment, sports and more in an easy-to-navigate mobile experience for smartphones. Push notifications inform you when local news breaks and within the app you can watch our videos and check the latest weather forecast.
The RTD app is free to download from iTunes and Google Play. Subscribers have unlimited access to all articles in the app. Non-subscribers will be prompted to subscribe for Subscriber Plus and Sports Plus articles.
GET THE APP