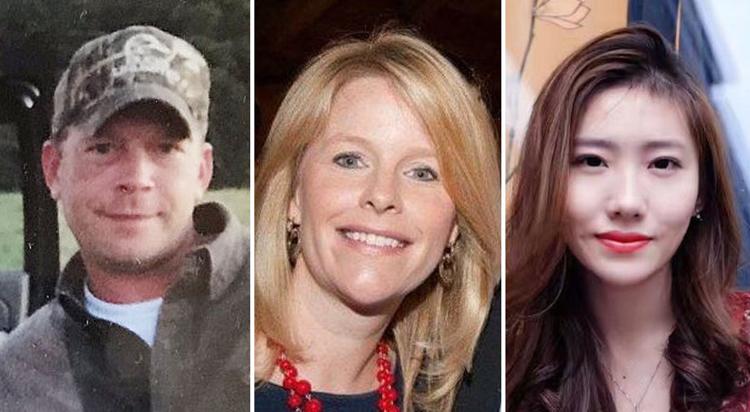 Heng Hu sat quietly in the passenger seat as his mother-in-law drove them toward the scene of the crash. He was too afraid to tell her.
All she knew was that her daughter, Linli Xu, had hit a deer that night and wasn't answering her phone.
Heng already knew the terrible truth, but he was having trouble believing it. A police officer had informed him over the phone that his 25-year-old wife, who was five months pregnant with their son, was gone.
Heng didn't know how to tell his mother in-law that her only daughter was dead. So he sat beside her in shock as they drove.
A few minutes later, they arrived at the accident scene on state Route 288 in Goochland County. Linli's father was already there. Police kept them back from the scene. After about 30 minutes, an officer came and told them the news. Linli was dead.
Her mother and father sank to the grass in tears.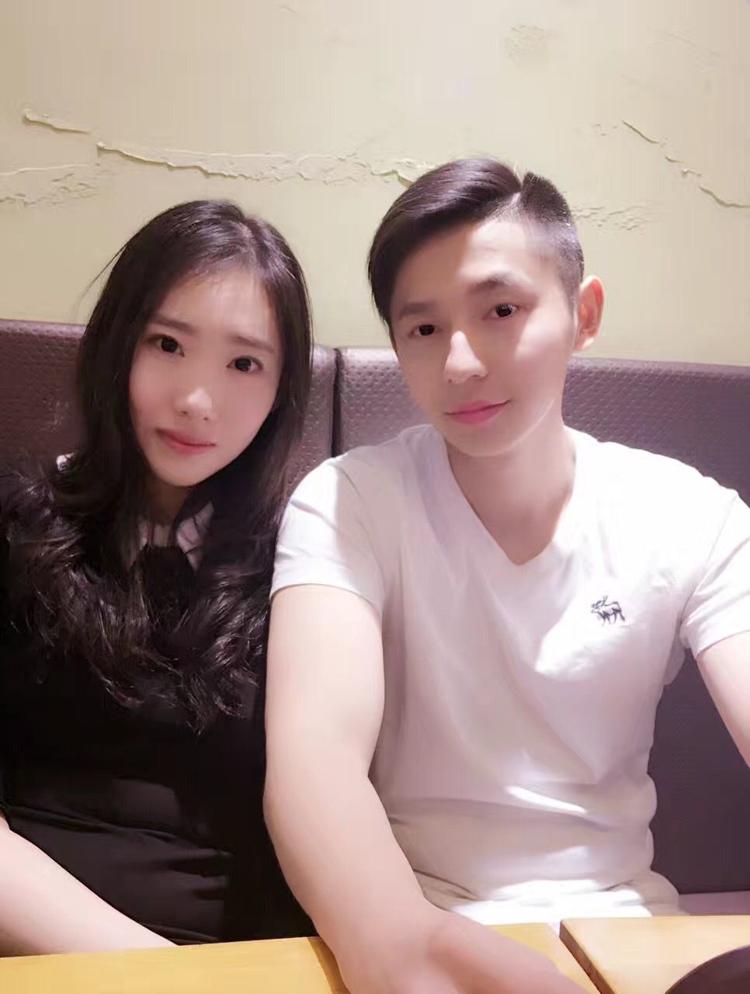 "Her parents were just broken," Heng, a soft-spoken man with longish hair, recalled in a recent interview at his home in Midlothian.
In that moment, he tried to be strong. "I told them I will always be with them."
But the tragedy turned out to be even worse than the death of a young woman and wife who was just starting to build a family.
After Linli struck the deer at about 9 p.m. on June 27 on southbound Route 288 near West Creek Parkway her car was disabled in the left lane of the highway. She must have been afraid. It was dark.
Justin Ransone and his girlfriend Amy Lee Abbott, a Glen Allen couple, were there to help. They saw Linli's Mercedes stopped in the left lane and pulled their SUV over and parked on the right shoulder. The hazard lights were flashing on both vehicles. 
After making their way across to the other side of the highway, Justin and Amy were standing with Linli in the grassy median between the northbound and southbound lanes when an Audi traveling in the left southbound lane swerved left to avoid hitting Linli's car and struck all three of them, leaving them dead at the scene.
Now, three families are trying to heal from this tragedy that changed so many lives in an instant.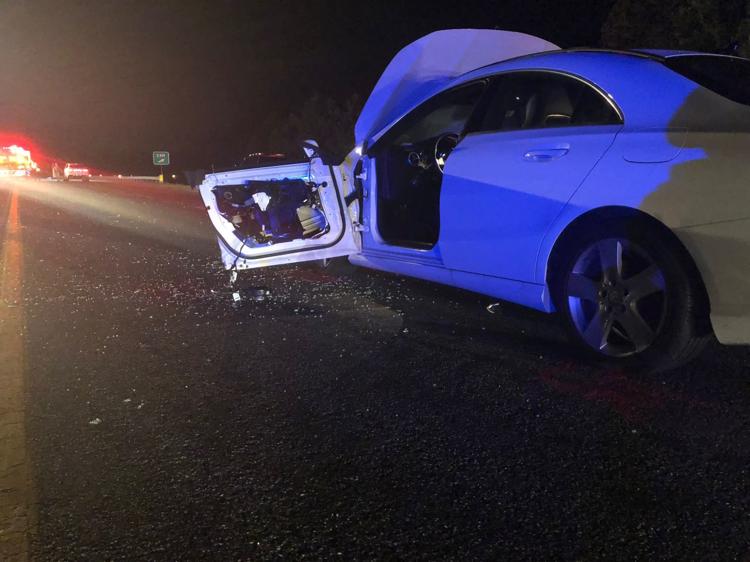 Justin Ransone, 41, and Amy Abbott, 45, had been together for more than a year and were living with her two sons at her house in Glen Allen. Justin's two sons, 16-year-old Winston and 18-year-old Cromwell, live with his mother and father in Midlothian.
Justin's parents, Tom and Dianne, had not met Amy yet because their son wanted to take things slow and make sure the relationship was right. But the Ransones were looking forward to meeting her at a upcoming beach trip to the Outer Banks.
Already Amy had started texting with Dianne, wishing her a happy birthday on June 15. They kept texting each other for more than a week.
"She was just an incredible person," Dianne said. "We know why Justin loved her. They were going to make it last. She was just so lovely and warm and gentle."
The Ransones take some comfort in the fact that their son and Amy were helping someone when they died.
"Justin would have stopped anytime to help anyone in distress. He was a really compassionate man," his mother said. "I used to tell him all the time that he should be a fireman or a police officer."
"We're just glad that they were there for Linli," she said. "We hope that it gives Linli's family and friends some peace knowing that she wasn't alone."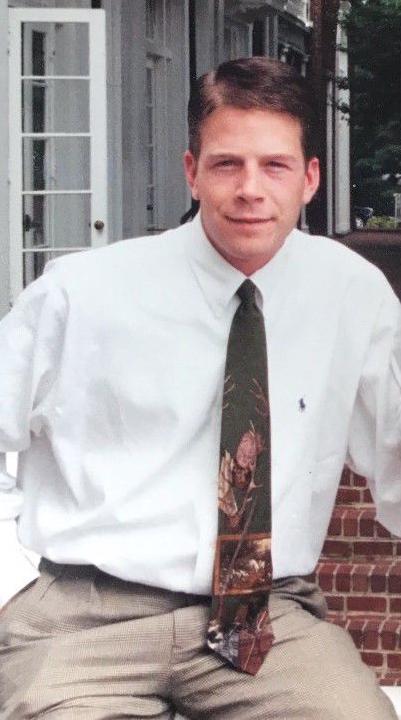 As a child, Justin Ransone was gregarious and full of charm, his mother recalled.
Whenever they moved to a new neighborhood, he would set out on his bike to meet the neighbors. Soon the people he met would come visit his parents, smiling as they shared how Justin had introduced himself to them.
Justin told one neighbor, "My mom would love your decorating." Another neighbor brought a pink geranium and a bag of Hershey's Kisses to Justin's parents and recounted that Justin had told her that his mother liked pink and chocolate, and also that his father likes scotch "so you'll have to come over to have a drink."
Justin's teen years were filled with fast cars, parties and golf, his mother said. He struggled academically, but he was quick and talented in other ways. When it came to working in sales, his mother said, "people just couldn't refuse him." He also could watch a video and repair almost anything.
The two best days of his life were when his sons were born, his mom said. He loved the outdoors and when the boys were old enough, he took them hunting, fishing and boating as often as possible.
"He was so proud of their accomplishments and wanted so much for them in life," his mom said.
In a lighthearted text to his mother a month before he died, Justin jokingly wrote his own obituary. "I like Budweiser, my hats, a needlepoint belt, Sperrys beat to hell, Maker's Mark and ginger, my Suburban and a woman I can trust. Obituary. Good night."
His parents said they were grateful their son had found Amy and that he was so happy with her.
"In just over a year," his mom said, "she'd brought out in him the old sweet soul we all knew him to be, and I know he loved her deeply."
Amy's family could not be reached for this story.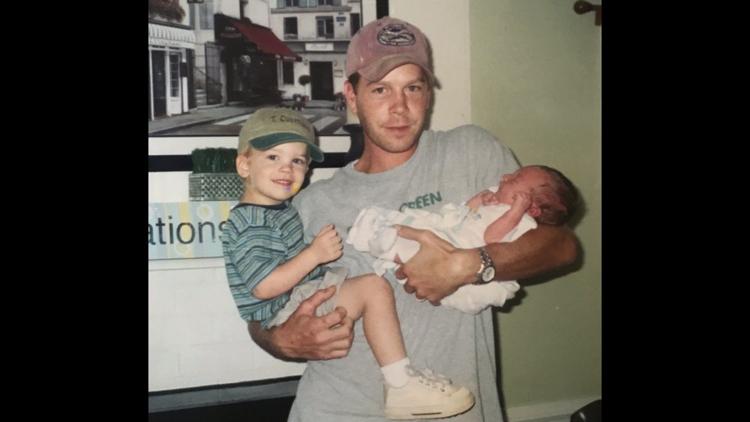 It was the middle of the night when Tom Ransone heard a hard knock at his front door. He was worried at first that something might have happened to one of his grandsons.
He went downstairs and opened the door. A state trooper stood on the doorstep. He told Tom he needed to talk to him and asked if he could come in. Once inside, the trooper asked Tom to sit down. He told him his son had died in an accident on Route 288. He said Amy and another woman had also been killed.
Later, Tom Ransone went to the crash site and spotted his son's hat and one of his shoes. It was one of the Sperry Billfish boat shoes Justin loved so much. Not an old beat-up Sperry like Justin usually wore, but a new one.
Tom couldn't bring himself to pick up the shoe.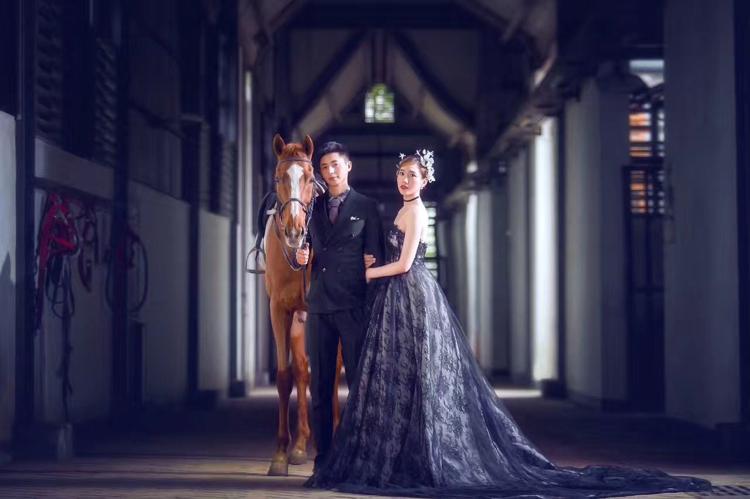 Heng Hu met Linli Xu about four years ago at Short Pump Town Center through mutual friends. Their fathers already knew each other because they both worked for the same company that delivers food to Chinese restaurants in Virginia. Heng and Linli's relationship continued and they were married in April 2017.
Linli was born in China, moved to the U.S. as a teenager and became a U.S. citizen. She wanted to be a nurse and had been studying at Reynolds Community College but had taken a break from school to help her mom out with her business.
Heng, 27, was working as a server at a sushi restaurant on Hull Street Road in Chesterfield County. He worked long days, often from 11 a.m. until 10 p.m. with a break between shifts.
"I didn't have much time with her," he said.
Linli didn't like being home alone, so when Heng was working she liked to stay at her parents' house in Chesterfield County.
Heng had just talked to his wife on the phone a few hours before the fatal crash, as they did every workday. Linli wasn't big on texting.
They had made small talk, just checking in with each other on an ordinary Wednesday afternoon. Linli had told him how her day was so far and he did the same. Heng remembers saying he had been unlucky waiting tables and hadn't made a lot of money.
Later, Linli left her mom's store at the end of the workday and was on her way to her parents' house when she hit the deer, Heng said. He was at work. When Linli's mother learned she had been in an accident, she called Heng and picked him up and they drove to look for her.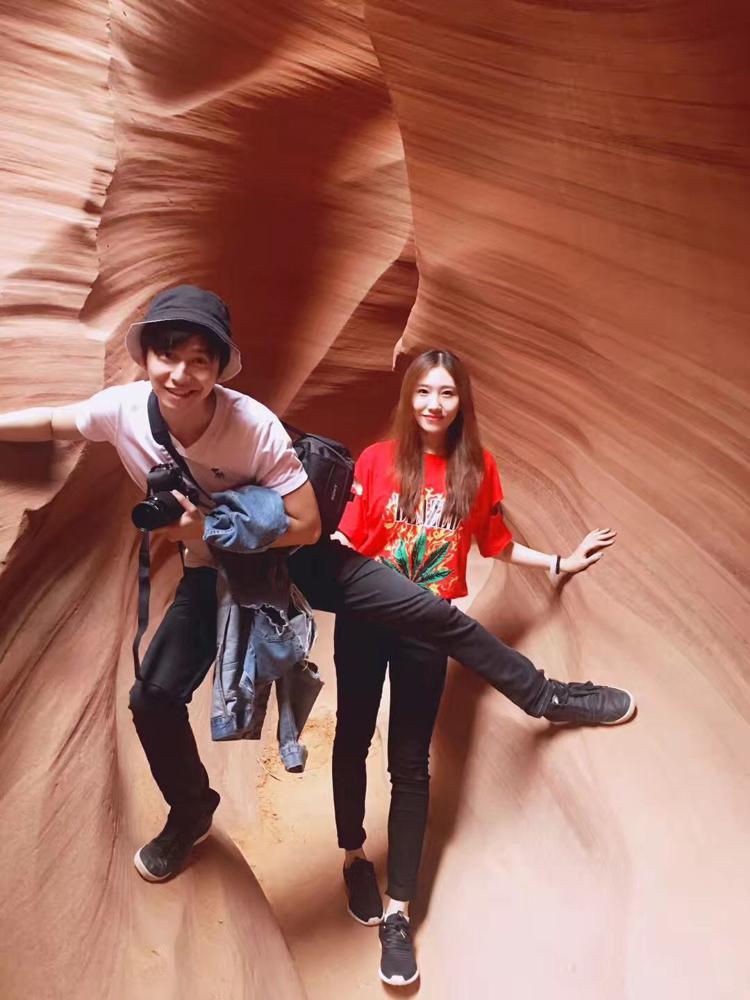 Heng and Linli had been expecting their first child. Only one week before Linli died, Heng had gone with her when she had an ultrasound. Initially, Linli had wanted a daughter and had picked out a name, Celine.
When they found out they were having a boy, she told Heng he could pick their son's name. Heng was asking his friends for suggestions but hadn't decided yet. "I wanted to pick a good name for him," he said.
"We already bought a lot of baby stuff," he said, gesturing toward a box of diapers in his living room. More boxes sit in his garage. They had bought a stroller, a play pen, a Trio Toss child's game.
"I don't know how to deal with that," he said.
Heng said he never once saw his wife get angry toward any of her friends or family members, but she sometimes got frustrated with her husband, who enjoyed teasing her.
"Sometimes I would make her crazy," he said, speaking quietly and smiling. "If she did something very good, I would not say you are very good."
Linli enjoyed shopping with friends and liked to pose as her husband took pictures of her. Heng loved to hear his wife sing, but the feeling wasn't mutual.
"Every time I would sing a song she would go crazy because I sounded horrible," he said. "Most of the time she was just like a little girl, very simple."
"She always made people happy," he added. "She always smiled for everybody."
Since the crash, the victims' families have found ways to connect with one another as they try to cope with the loss. Heng attended a memorial service for Amy along with his father and Linli's dad, and members of Amy's family went to Linli's funeral.
At the service for Amy, Heng told her family he was deeply sorry for their loss and also grateful that Justin and Amy had stopped to help Linli. He told them there were some words in his heart that he does not know how to share. He offered to teach them Chinese.
He also sent them pictures of Linli and a video of her singing a song called "Merry-go-round" in Chinese.
"I wanted to let the family know what kind of person she was," Heng said.
Justin's parents were touched by Linli's beautiful voice when they heard the song. The Ransones asked to have the song translated to English.
"The merry-go-round pushes sorrow aside," the song goes. "Lift you up to a paradise where joys lie."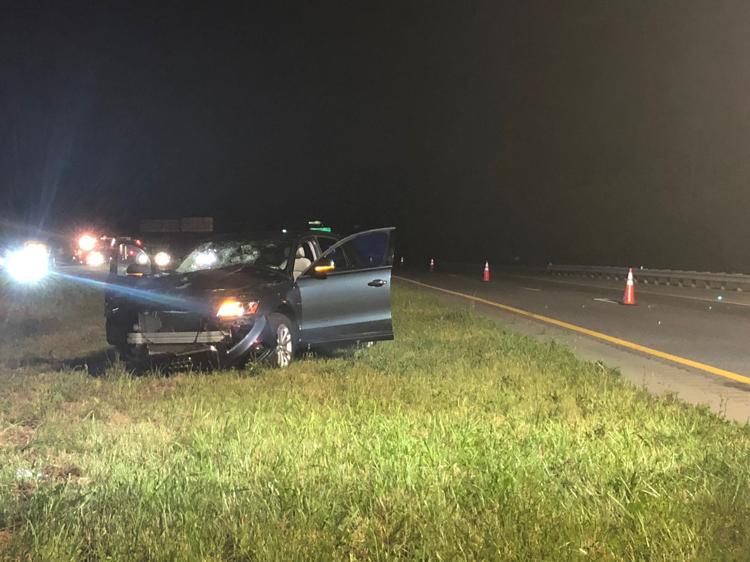 As the families of the victims mourn their loved ones and try to move forward, the Virginia State Police are still investigating the crash. No charges have been brought.
The police have taken out a search warrant to examine the collision data recorder, GPS and airbag control module from the black 2016 Audi Q5 that killed Linli, Justin and Amy.
In an affidavit for the search warrant, a state police investigator wrote that the weather was clear on the night of the accident. "Traffic was light and the roadway sight distance was unobstructed," the officer wrote, noting that the emergency hazard lights were flashing on Linli's white Mercedes and also on the SUV that stopped to help.
Authorities have not said publicly why they believe the Audi swerved left into the median to avoid Linli's car, instead of passing to the right. The Audi's driver, Claire C. Carr, 53, works as an attorney and lives in North Chesterfield. Attempts to reach her for comment have been unsuccessful.
Goochland County Commonwealth's Attorney Mike Caudill declined to discuss the specifics of the case, citing the ongoing investigation.
"In consideration of the victims' families and the integrity of the investigation," he said, "we're not in a position to provide information at this time."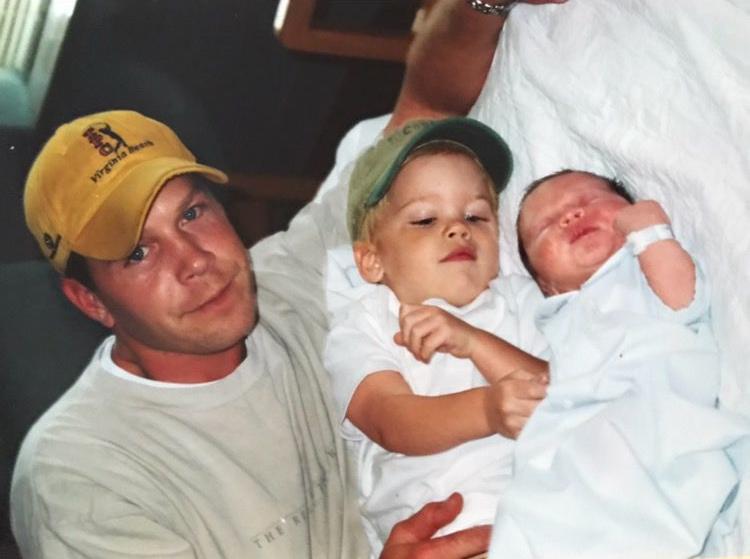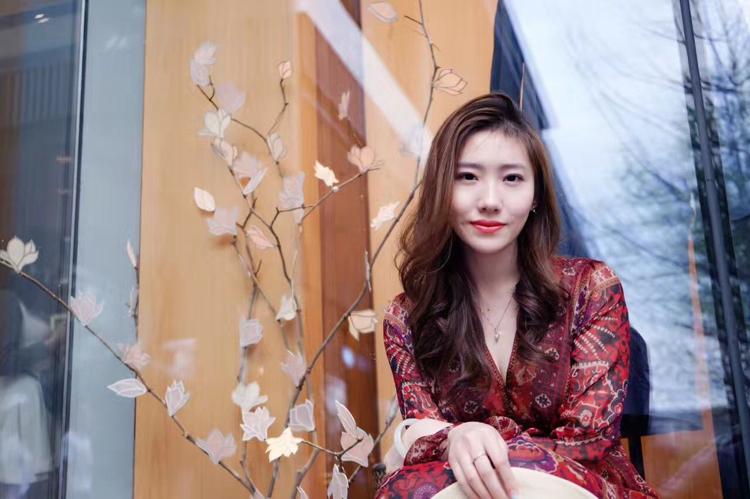 Linli always used to wear a ring that her mother had given her, and now Heng wears it around his neck. He also is helping her mother with her business, as Linli had done.
"Every morning I wake up and the person that was with me is not here anymore," Heng said.
He suspects that Justin's and Amy's sons must feel the same way. "I know Amy left two children and Justin, he left two children. I heard this and it broke my heart," Heng said.
"They were just strangers and they just went to help," he said of Amy and Justin. "I'm very grateful. Also, I feel very sorry about them."
Heng helped start a GoFundMe page in Linli's name to benefit Amy's and Justin's families and also to go toward a charitable cause. "Amy and Justin were real life heroes," the GoFundMe page says, "and we want to do everything we can to help their families." A total of more than $55,000 has been raised by that GoFundMe page and two others set up to help provide for Justin's and Amy's sons.
The Ransones are planning to hold a memorial service for Justin, and also to remember Amy and Linli. It will be held on Aug. 18, which would have been Justin's 42nd birthday, at 2 p.m. in St. Stephen's Episcopal Church on Grove Avenue.
"There's no way to let Justin go without honoring Amy and Linli," Dianne Ransone said. "They died together."
---
More photos of Linli Xu and Justin Ransone