WOODBRIDGE — On Oct. 21, 2005, police were outside Phillip Thurman's apartment in Alexandria when he returned from the graveside services for his sister.
On parole after 20 years in prison for rape, the detectives stunned him with some news: DNA had proven that he was innocent, a claim he had been making since his 1984 arrest.
"Nobody believed me. Everywhere I went to try to get help, there was none," he said. "I cried. It was a big relief."
He said he felt that his sister, Shirley Mae Reid, was helping him from above that day. "I got two blessings. I got an opportunity to bury her, knowing that she's going to heaven. And I got to meet my heaven here because through her, I got to be freed," he said.
More than an angel was at work: For the first time anywhere in the world, authorities were using DNA to systematically hunt for wrongfully convicted persons - and they succeeded shockingly well.
Alarm bells went off in Richmond and across the country when Thurman and another man, Willie Davidson of Norfolk, were exonerated of rape convictions by testing of biological evidence in 31 old sexual assault cases. The 31 cases were randomly selected and occurred before authorities began conducting DNA testing.
The two exonerations would not be the last.
The sample run morphed into Virginia's Post-Conviction DNA Testing Program and Notification Project, which is set to finally wrap up in the next few months, an effort made possible by a body of biological evidence that should not have existed and that might have remained untested.
Instead, almost 13 years and $6 million later, nine men have been exonerated of serious crimes they did not commit.
"We thought it would be six months, a year, maybe two years at the most - had absolutely no idea, absolutely no idea that it would be more than a decade later," said U.S. Sen. Mark Warner, D-Virginia, who as Virginia's governor ordered the full project.
Two exonerations in just the trial run of 31 cases was a surprise to Warner, and there were hundreds of other cases with old evidence. "I was shocked because you could extrapolate from that ... there might be tens if not hundreds of individuals serving time in Virginia penitentiaries that didn't deserve to be there," Warner said.
Not nearly that many were found, it turned out. But those who were cleared included a terminally ill cancer patient who was able to vote for the first time in his life shortly before he died; a severely mentally ill man who falsely confessed to a brutal rape and murder; and a Thomas Haynesworth, of Richmond, who spent 27 years in prison for 1984 sexual assaults committed by a notorious serial rapist.
For all the project's success, the work has not been entirely smooth or without controversy.
Nothing like it had ever been done anywhere before in any state. The job initially largely fell in the lap of the Virginia Department of Forensic Science with no road map to guide it.
In the years that followed the project's launch, the General Assembly - in bipartisan actions - stepped in several times, twice concerning the notification of persons whose old evidence was being tested. Eventually the Virginia State Crime Commission and numerous state agencies (in and out of law enforcement) helped out, as did various innocence projects, pro-bono lawyers and other volunteers.
"It has been a long, bumpy road," said Betty Layne DesPortes, the immediate past president of the American Academy of Forensic Sciences and whose law partner, Steven Benjamin, was on the Virginia Forensic Science Board that oversees the department.
None of it would have been possible were it not for bits of fabric, cuttings from swabs and other material scotch-taped to sheets of paper, tucked inside some of more than half a million forensic case files that were packed in hundreds of boxes on shelves in the warrens of the 5,876-square-foot state records center just off Williamsburg Road in Henrico County.
The unique trove of evidence was largely created by a forensic serologist, Mary Jane Burton, who from 1973 to 1988 performed ABO blood-typing on biological evidence such as blood, semen and saliva, for what is now the Virginia Department of Forensic Science.
Serology is the science of typing body fluids, primarily blood and to a lesser extent semen and saliva. It has been supplanted by DNA testing - much more sensitive and specific - as a method for linking an individual to a crime.
All evidence was commonly returned to the law enforcement agency that submitted it once the forensic lab completed testing. However, Burton, and to a lesser extent several other serologists, would tape pieces of what was tested inside their files.
Peter Marone, who succeeded Paul Ferrara as director of the Virginia Department of Forensic Science, used to work with Burton and said she kept the material, contrary to usual lab practice, because "she liked to show and tell."
"She held up the work sheet and showed the juries, 'Look, here are the cuttings I took and here's the hole in the underpants where I cut them from,'" he said. "It wasn't a good idea ... you can't really keep track of evidence in a case folder like you can if you have it locked up and logged in and everything."
Burton died in 1999 without knowing that her greatest legacy would be the exoneration of innocent persons, and not implicating the guilty ones she helped put behind bars.
Meanwhile, under the leadership of Ferrara, the department was ahead of most of the country in the use of DNA and had established the first state DNA database in 1989.
The Burton evidence was discovered in 2001 when The Innocence Project came knocking on the door of the forensic lab on behalf of Marvin Anderson. Anderson, convicted of a 1982 rape in Ashland, continued fighting to prove his innocence after his release from prison.
Peter Neufeld, a co-founder of The Innocence Project, said it was fortunate Burton saved the evidence. "Thank goodness she broke the rules," he said.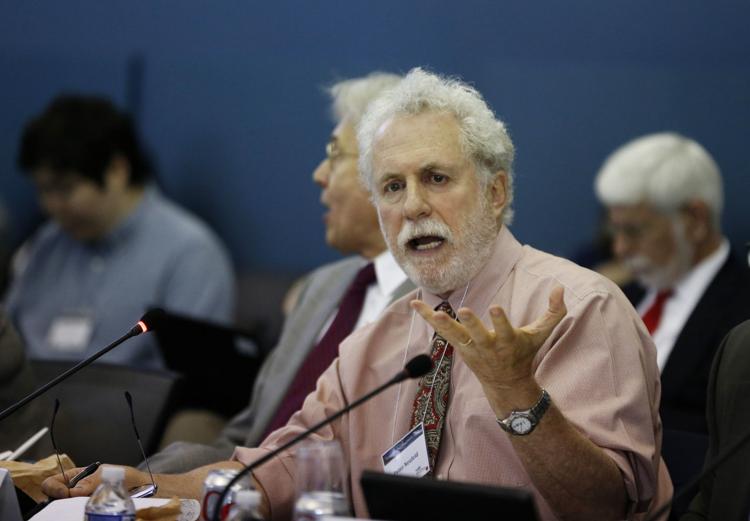 At the time, police and courts were not required to keep evidence once regular appeals were exhausted and none could be found to test in Anderson's case.
The state passed a law giving convicted persons the right to request DNA testing in 2001 after Earl Washington, wrongfully sentenced to death and nearly executed, was cleared by DNA.
Testing of the evidence saved by Burton in Anderson's case cleared him. It turned out Burton also saved evidence in thousands of other cases that were in storage.
After Marvin Anderson was cleared, two other wrongfully convicted men sought testing of evidence saved by Burton and were exonerated of rapes: Julius Ruffin in 2003 and Arthur Lee Whitfield in 2004.
Not only had testing of the old evidence cleared Anderson, Ruffin and Whitfield, it also implicated the real rapists, who were in prison for other crimes.
Warner pardoned Anderson, Ruffin and Whitfield and then had the state lab explore testing more of the evidence to see if there were other wrongfully convicted persons who had not sought testing.
"It just seemed to me there was no way not to," Warner said. "Paul Ferrara was such a big personality and we were so proud of the crime lab. I can remember going over [there] a number of times. We felt like we had the best in the nation and we were using these tools ... and if there had been a mistake or an overlook, I felt you needed to kind of sort through it."
Warner's office wrote a letter to Ferrara in September 2004 ordering a sample testing of randomly chosen cases from 1973 to 1988. The aim was to look at 10 percent of her cases, which amounted to about 40.
A year later, 31 cases were found and the evidence tested. It was then that Thurman and Davidson were cleared, and Warner ordered all the files to be searched for those with biological evidence and a suspect convicted of a serious crime for testing.
Warner set aside $1.4 million for the work that was estimated to involve some 300 cases. Warner's office did not want the task to interfere with ongoing criminal investigations so the testing was to be done by an outside lab.
It quickly became apparent the job was much larger than first envisioned.
More than 534,000 case files had to be searched to find the ones that had both evidence and a convicted person. "It was not computerized. There was no way of [easily] searching it. The only way to search was to pull them out and see what's in there," Marone recalled.
Each case file had to be searched. Graduate students were brought on as part-time employees to help. They had to be employees because they were handling evidence, he explained.
The searchers wore gloves, many wore masks and some lab coats. "All gave DNA samples and were entered into the DNA database. Any contamination would have shown up and been identified," he said.
At times, commonwealth's attorneys and court clerks were contacted to determine if there had been a conviction in a case where evidence was found. Often the prosecutors had difficulty finding their old files because they were not digitized, which meant that they had to look in attics and basements, he said.
"We were a laboratory. It's not like we had access to all kinds of computer files and everything for what went on" decades earlier, he said. "You could see how this thing mushroomed into a huge project."
Eventually some 860 cases were found that fit the criteria warranting DNA testing. They were sent to an outside lab for testing in batches.
The relevant law enforcement agencies and commonwealth's attorneys were notified of the results to take any action that might be necessary, should testing suggest a wrongful conviction and/or lead to another suspect.
Testing in 2006 cleared Victor Burnette of Richmond, imprisoned for eight years for a 1979 rape he did not commit. The Department of Forensic Science said Burnette's case was actually within the 31 cases in the trial run but required further investigation.
In July 2008, the department won a $4.5 million federal grant to conduct more testing. It was around then that testing cleared Curtis Jasper Moore of the 1975 rape and murder of an 88-year-old Emporia woman and implicated a former sex offender later convicted of the crime.
Moore had just been released from a mental hospital when he was picked up as a suspect and was convicted in 1978. His conviction was later tossed out in federal court on technical grounds but the cloud hung over his head until his death in 2006, two years before he was cleared. Testing in Moore's case implicated the real killer who has since been convicted.
Meanwhile, in most of the 860 cases, testing either identified the convicted person's DNA or was inconclusive. But in 82 cases, testing failed to identify the DNA of the convicted person.
However, just because a convicted person's DNA is not identified in crime scene evidence does not necessarily mean he is innocent -- though the DNA results exclude the defendant, the results are often irrelevant to the question.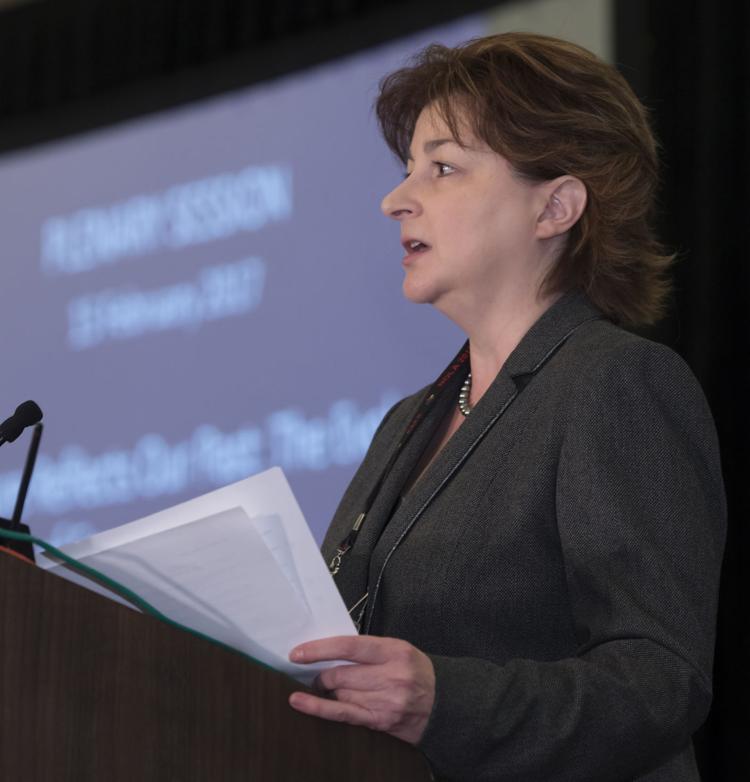 DesPortes said one of the distinguishing features of the Virginia project was the blanket scope of the DNA testing - all evidence was tested without evaluation of whether it had any relevance to the question of guilt or innocence, resulting in many needless tests.
Officials with the Department of Forensic Science countered at the time that that approach was faster. The testing, they argued, was not delayed by potentially time-consuming research in courthouses around the state to determine relevance.
Olga Akselrod, the senior staff attorney and director of intake for the Innocence Project, disagreed. She said that in addition to delaying progress and adding to costs, the one-size-fits-all testing for everything in some cases consumed evidence that might have been better suited to a different type of DNA test.
As a result, she and Shawn Armbrust, executive director of The Mid-Atlantic Innocence Project, believe there might have been one or more other exonerations had they and other stakeholders been involved from the beginning of the project.
The two said, however, that all things considered, they support the effort. "In our view, anything that leads to the exoneration of one person, let alone the exoneration of [nine] people, is absolutely worth doing and is totally commendable," Akselrod said.
Prodded by innocence projects and other advocates, in 2008 the General Assembly told the Forensic Science Board to notify the persons whose DNA would be or had been tested, and the project became a far larger effort.
At first the board decided to do so through certified letters mailed to last-known addresses. The following year, legislators also made it possible for volunteer lawyers to try and reach the defendants, seen as a far more effective way of reaching them.
Warner conceded that when the project kicked off, "We probably hadn't thought through all the second-tier ramifications."
He said, "I understand you ought to give these individuals the right to be notified so that they [decide] how much they want to pursue."
The forensic science board was not equipped to track down and notify the roughly 1,100 persons and eventually the job fell to the staff of the Virginia State Crime Commission assisted by volunteers and various state agencies.
"I think they were right. It's not their job and that was the reason to involve stakeholders," Armbrust said. "The Crime Commission, which really didn't have any obligation to do any of this, has taken it on and done an absolutely terrific job," she said.
Those persons requiring notification who were still in prison were readily found, but others had since died or long ago moved to another state or had no fixed address.
It is the notification part of the project that is expected to wrap up by the end of this year.
Meanwhile, in 2010 testing cleared Calvin Wayne Cunningham of a 1979 rape in a Newport News apartment complex for which he served seven years in prison.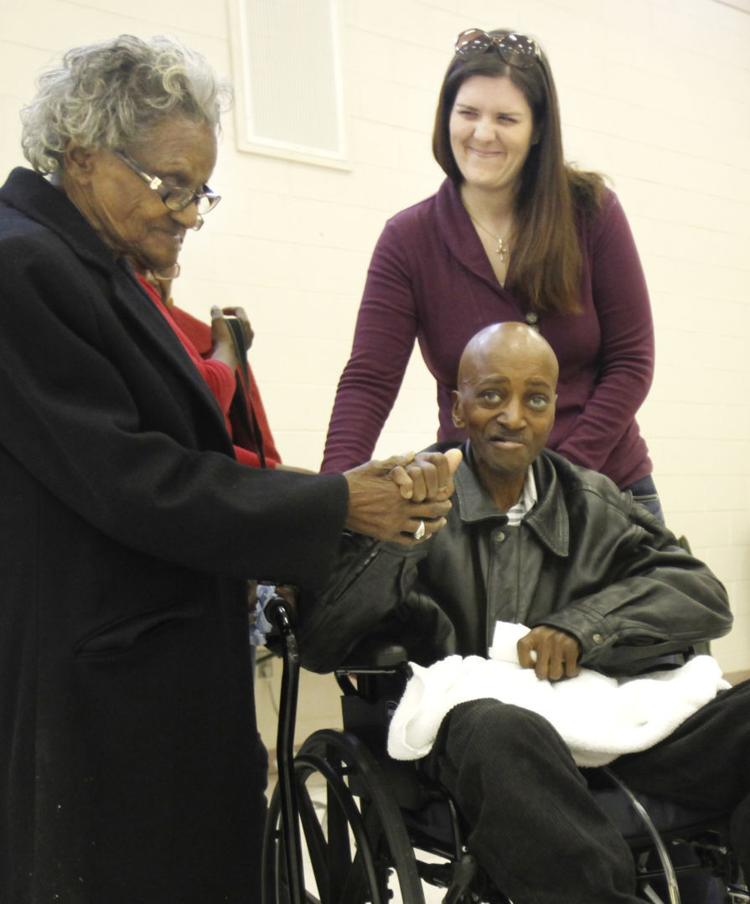 Also in 2010, testing cleared Bennett S. Barbour, a Charles City County resident under treatment for bone cancer, of the 1978 rape of a College of William & Mary student and implicated the real rapist who has since been convicted. Barbour did not learn of the test results until a year and a half later when a volunteer lawyer, Jonathan P. Sheldon, of Fairfax found him via telephone. Officials with the Department of Forensic Science said a certified notification letter had been mailed to Barbour's address, but critics said that proved their point that the letters were inadequate.
Barbour died in 2013 and his lawyers do not recall if he said he ever saw the certified letter. Sheldon, who read similar letters, asked, "What wrongly convicted person receiving that mumbo-jumbo letter from the government would think it was a letter offering help?"
After the Richmond Times-Dispatch reported Barbour's story in 2012, the General Assembly ordered the forensic science board to release the reports on the the convicted persons - like Barbour - whose DNA was not identified in the testing. Only those cases where identities were deemed critical to a current investigation were exempt.
Those identities had previously been kept secret. Officials with the Department of Forensic Science said the legislators took the action in apparent response to Freedom of Information Act requests from The Times-Dispatch and the Mid-Atlantic innocence Project.
Akselrod said that the delay in Barbour getting notified may not have been malicious, but it was foreseeable. That was because of the secrecy around the project and failing to initially include innocence projects or defender organizations and relying on law enforcement to assess the implications of test results and to make notifications, she argues.
In 2013, testing cleared Garry Diamond, a former Woodbridge man wrongfully convicted of a 1976 abduction and rape in Prince William County.
Then earlier this year Roy L. Watford III, exonerated by the Virginia Supreme Court of the 1977 rape of a 12-year-old girl in Portsmouth, was the most recent person to be cleared by the project.
The testing was performed in his case in 2010 but complications, among them that a DNA sample was needed from Watford to be compared with suspect DNA profiles, led to a delay.
At least one other person is asking the Virginia Supreme Court to issue a writ of actual innocence based on the project's DNA test results. Winston Scott says he is innocent of a 1975 rape in Fairfax County.
Scott, who lives in Indiana, was among those cases where the convicted person's DNA was not known. He was not reached by the notification side of the project until 2016. His case is not as clear-cut as some, and the Virginia attorney general's office is opposing Scott's bid to have his name cleared.
Kristen Howard, executive director of the Virginia State Crime Commission, said her staff has begun determining whether "due diligence" has been met for each defendant, even as notification efforts continue.
Howard said she hopes to have a final report for the forensic science board for its December meeting and then for the crime commission, at its January meeting.
"We are so close to the end," Howard said. "It's up to the Crime Commission and the board to tell us if we did our due diligence."
Marone, now retired, said the Mary Jane Burton evidence put the state in the position to do the study. "It was so successful because we had a very finite, definite bunch of cases to look at," he said.
Marone counts Anderson, Ruffin and Whitfield - cleared by Burton evidence before the trial testing and the formal 2005 start of the project - among the project's successes bringing the total cleared to a dozen people.
Marone said, "I could see people arguing, 'That's a hell of a lot of money to spend on 12 people - but not for those 12 people.'"
Thurman, now 63 and living in Dale City, could not agree more.
He was behind the concrete, bars and razor wire of Virginia's toughest prisons for 20 years. "Being incarcerated over that period of time and not to have anyone to believe my innocence was very hard," said Thurman.
"It was hard on everybody, my sisters, brothers, everybody," he said.
He does not believe he will ever again experience the emotional low and high he felt the day of his sister's funeral long ago. "It was so much of a blessing and a heartbreak all at the same time," he said.