The holding of hands between students from Trinity Episcopal School and Barack Obama Elementary was abruptly interrupted.
As they stood hand-in-hand on Belle Isle on a warm fall Friday, two bald eagles flew overhead, resulting in pointing, a high-five and the realization of a dream from teachers at a private school and a public school where 2 in 3 students live in poverty.
"I've never seen those before," a fourth-grader at Barack Obama said aloud.
That's exactly the point.
The two schools — Trinity, on the city's South Side, and Obama, on the North Side — are in the second year of a partnership where Trinity students taking a high school river science class go on field trips with Obama students, many of whom, organizers said, might not get the experience otherwise. The partnership aims to have the students explore nature in the city together while giving the older students mentorship experience equivalent to being a camp counselor.
For the most part, that involves just playing outside together — taking the last Friday of every month and getting out of the four walls of their classroom and into the outdoors.
"The more you're out to experience things, the more you're going to experience," said Ned Trice, a science teacher at Trinity. "To have these positive, memorable moments where you're in touch with nature is what we're trying to provide."
The two schools came together when Clair Carpenter, who graduated from Trinity in 2005, approached her alma mater's head of school wanting to give her students at Obama, where she now teaches fourth-grade, a similar experience of constant interaction with the James River like she had at Trinity.
"Just being able to share my experience that I had with Trinity and the river program with these kids has been so wonderful," she said.
In the first year of the partnership, the cohort went on four field trips together. This year, there are eight planned.
"It's an opportunity to get time outside — for my kids to get time caring about what they're learning and the Obama kids to get time to learn about what they're seeing," Trice said.
On the group's first field trip in September, students picked up trash around the 54-acre Belle Isle, hiked the trails around the island, jumped on rocks and tested water samples.
The two schools were trying to see whether there's a difference in water quality between urban and rural areas.
A small group of students is overseen by a Trinity student who leads them in each activity. For the rock-hopping, for example, students simply jumped from rock to rock together while a Trinity student followed suit.
Willow Haddock, a student at Obama, said she had been to Belle Isle before — she even kept a beetle she found and kept it alive for four months — but especially enjoys it during the school day.
"I can't believe we got to go to Belle Isle. I'm so happy," she said as her group made the transition from rock-hopping to cleaning up trash on the island.
In October, the students went to Deep Bottom Park in Henrico County.
Other trips are planned for Forest Hill Park and Brown's Island, among other places, with Trinity paying for the transportation to get students to the trips.
With the friendships they form near the river, each set of students hosts the other at their respective school, including a Christmas party at Obama.
"I want them to be in touch with the environment so they can love the environment so they can take care of it," said Trice, the Trinity teacher. "The more they understand the local environment the better.
"There's the concept that nobody protects something because they saw it when it was blighted — they protected it because they loved it as a child and then they see it being degraded and they want to reverse that."
20191127_MET_SCHOOL_AWE01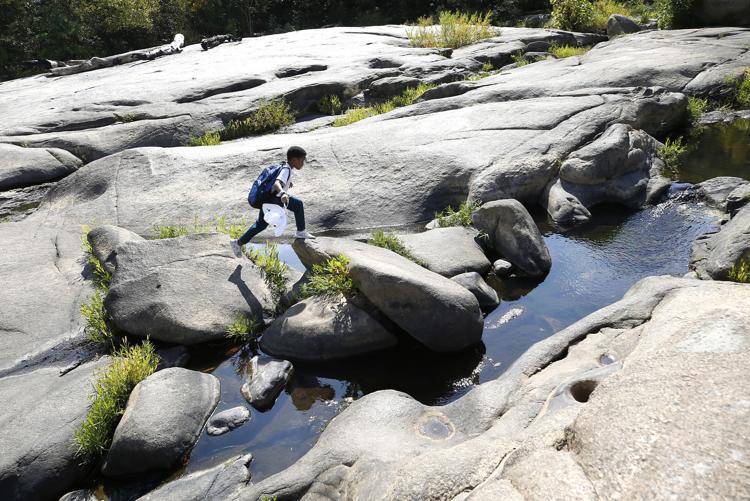 20191127_MET_SCHOOL_AWE02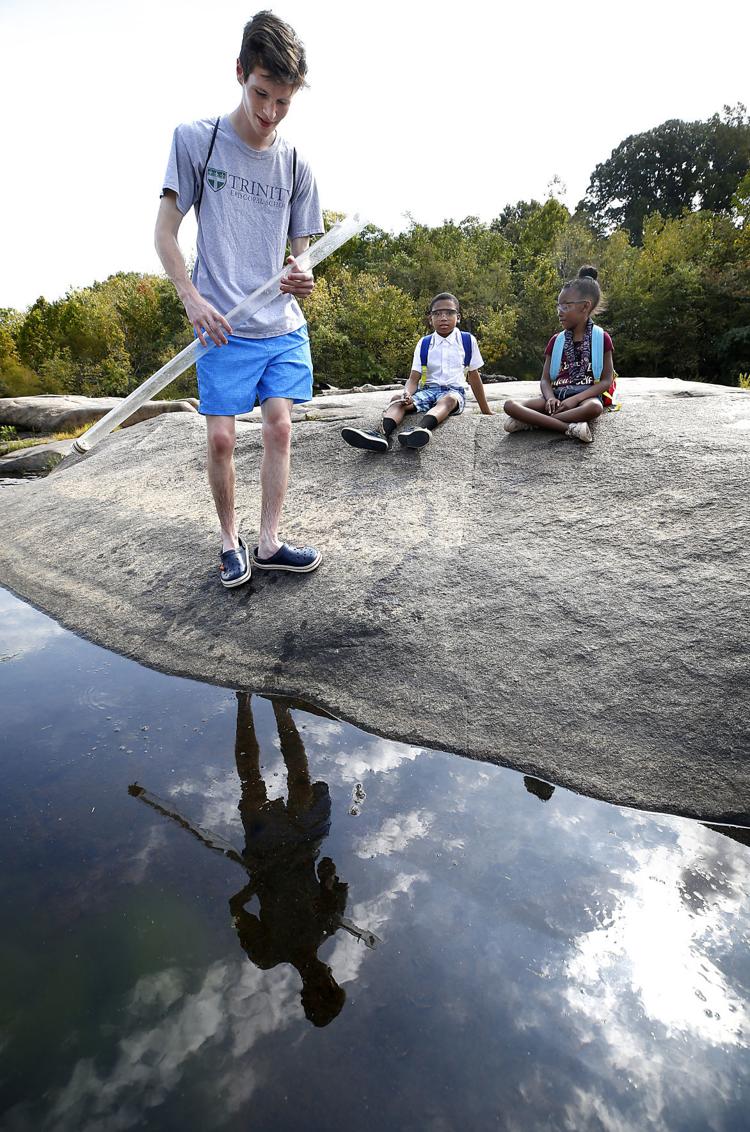 20191127_MET_SCHOOL_AWE03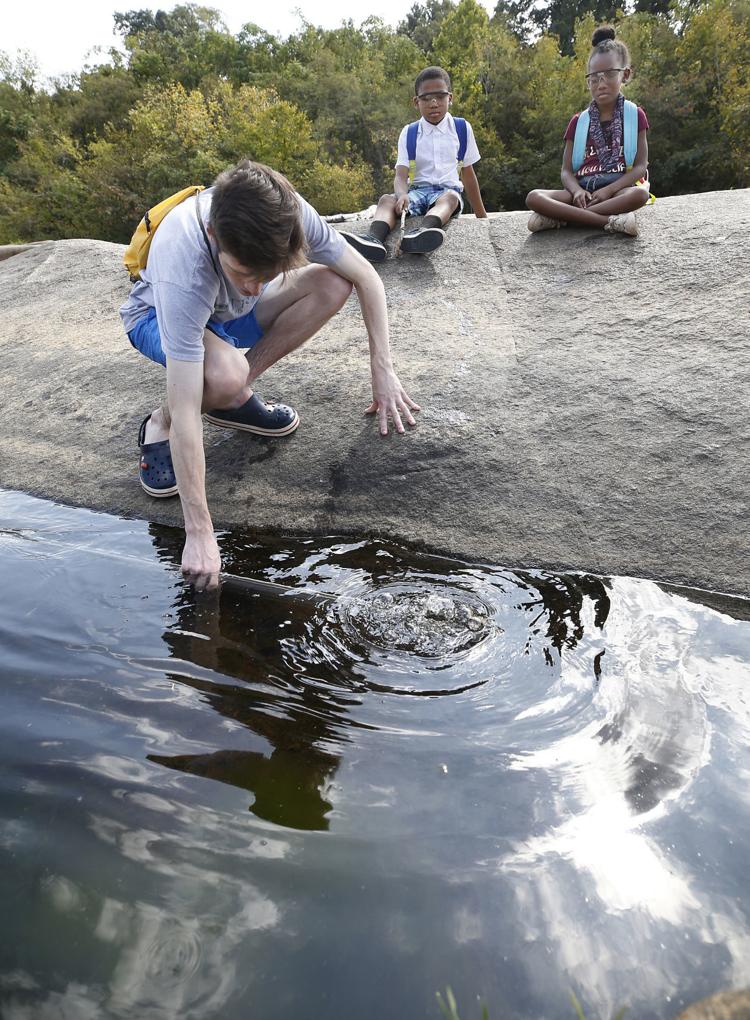 20191127_MET_SCHOOL_AWE04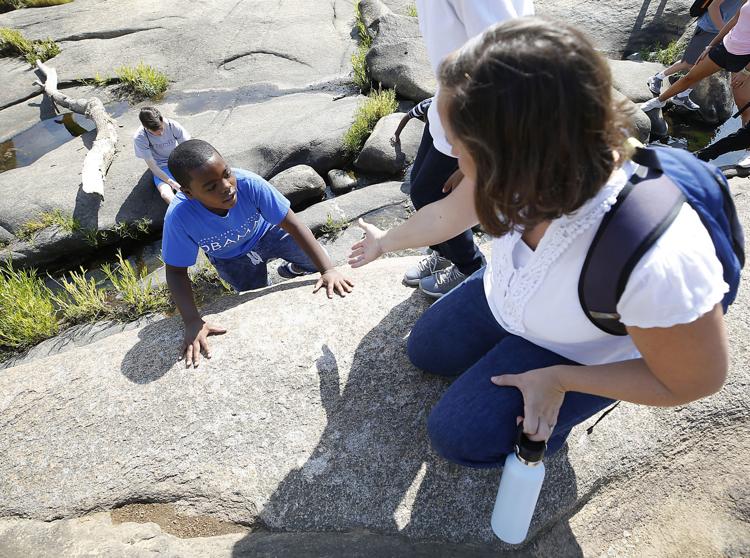 20191127_MET_SCHOOL_AWE05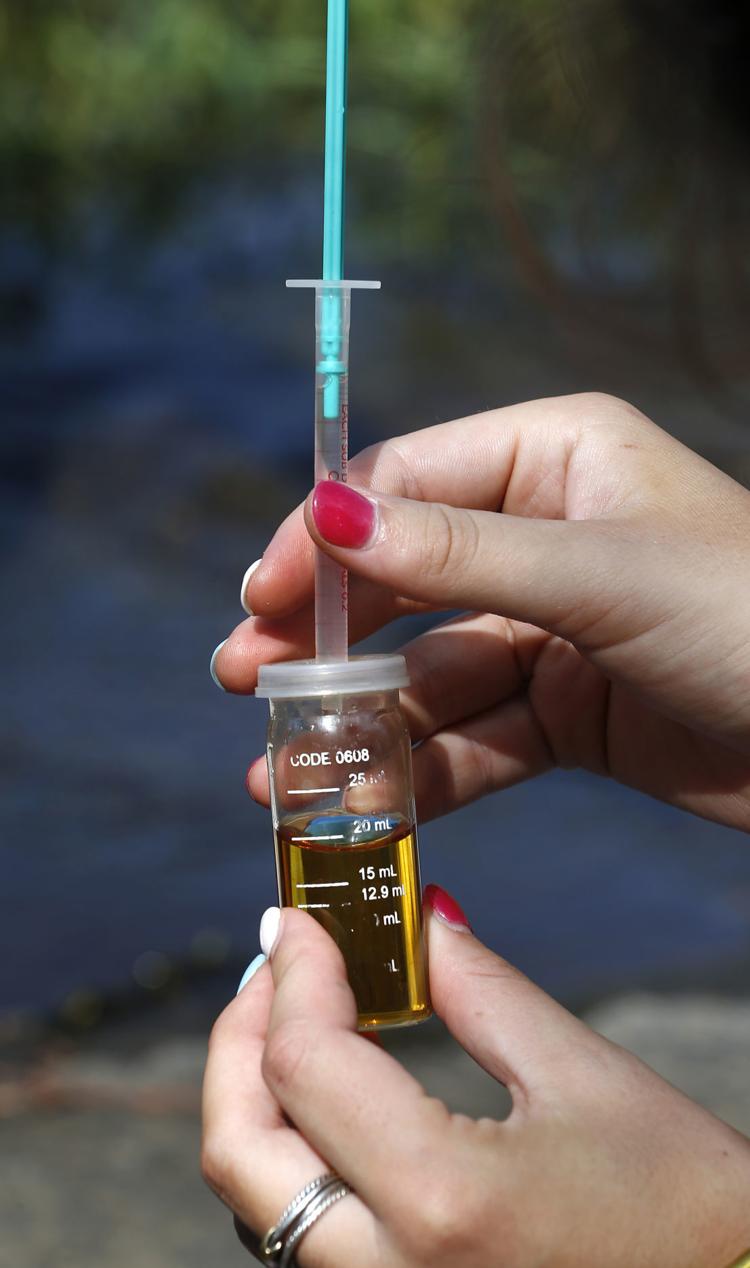 20191127_MET_SCHOOL_AWE06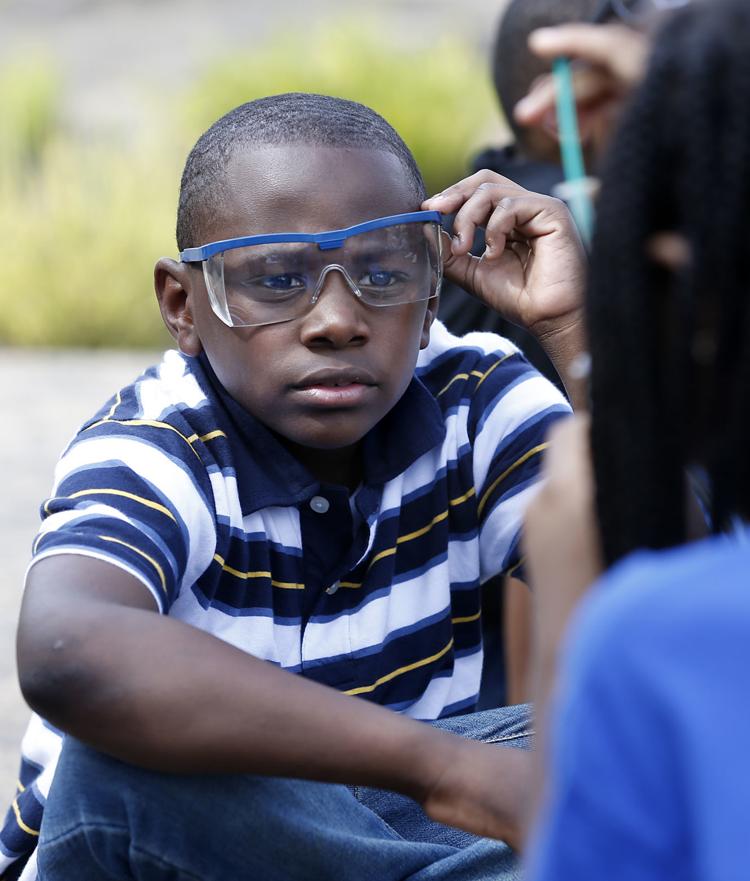 20191127_MET_SCHOOL_AWE07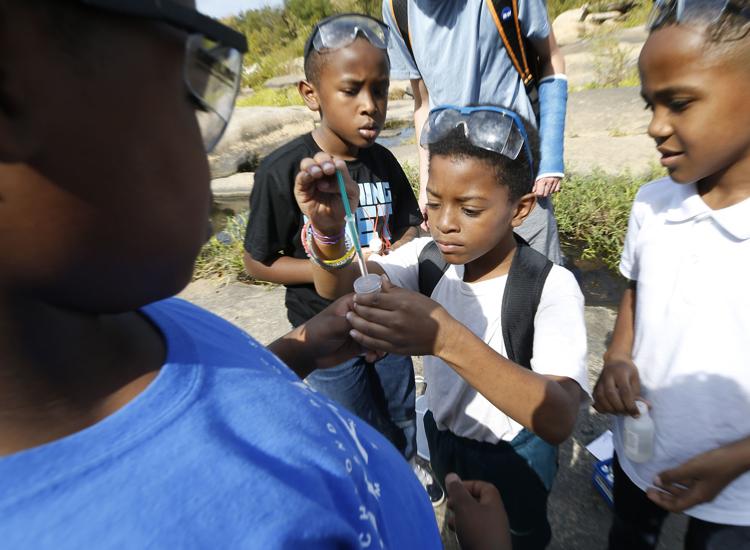 20191127_MET_SCHOOL_AWE08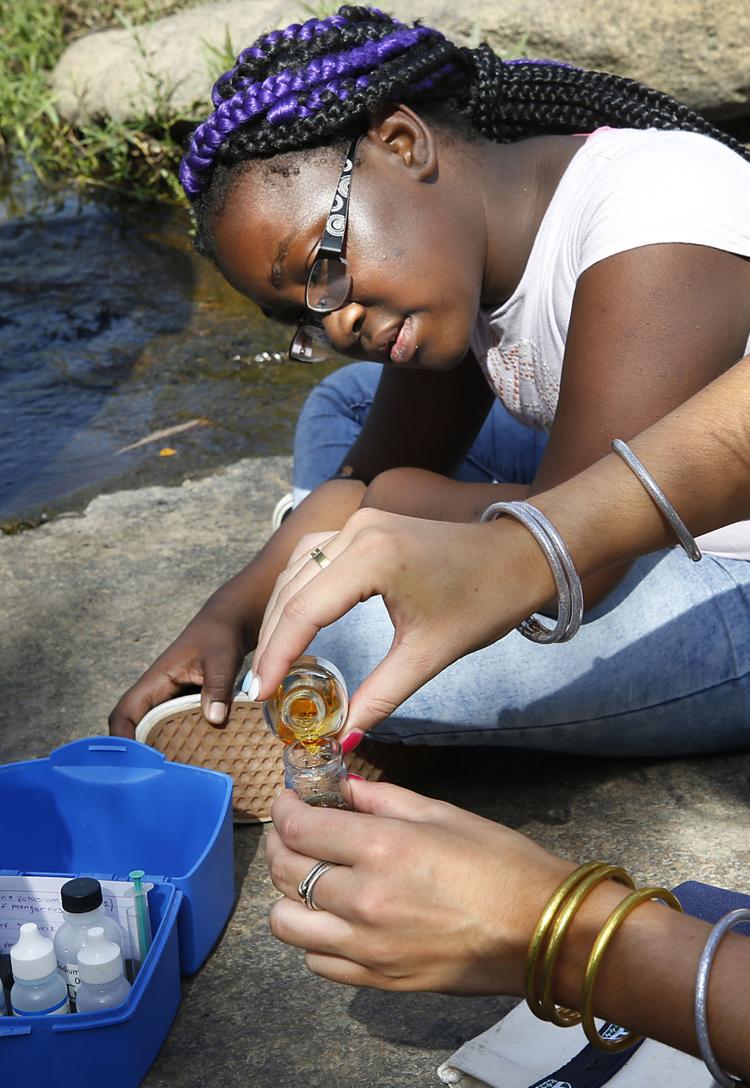 20191127_MET_SCHOOL_AWE09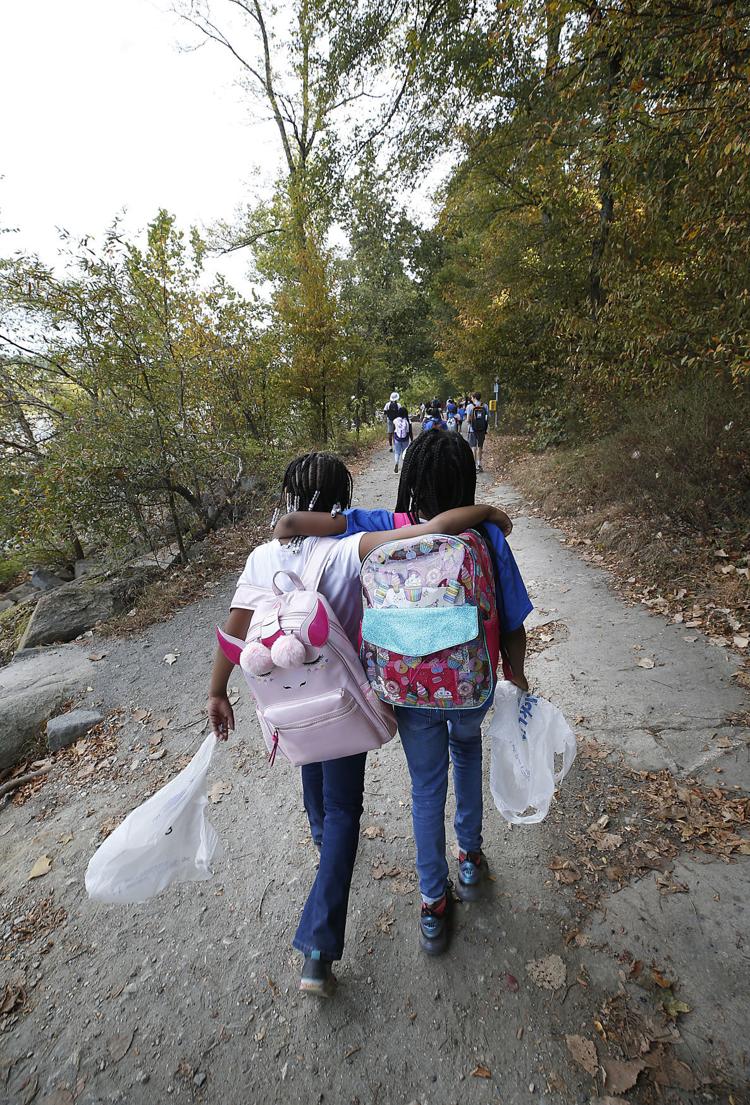 20191127_MET_SCHOOL_AWE10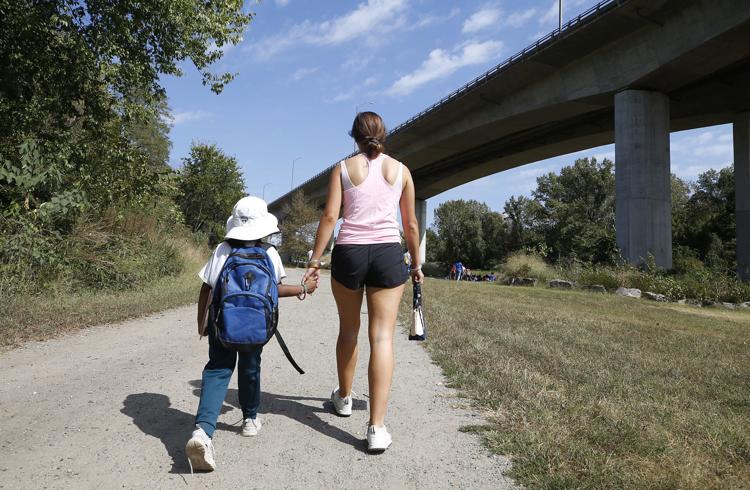 20191127_MET_SCHOOL_AWE11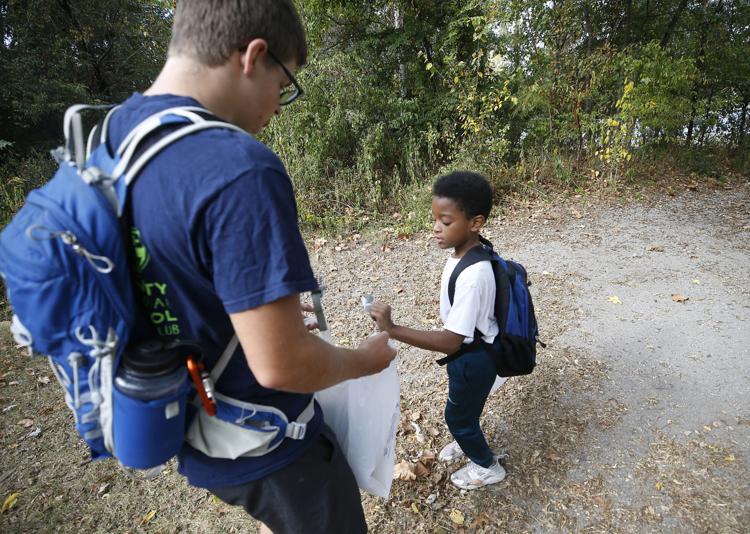 20191127_MET_SCHOOL_AWE12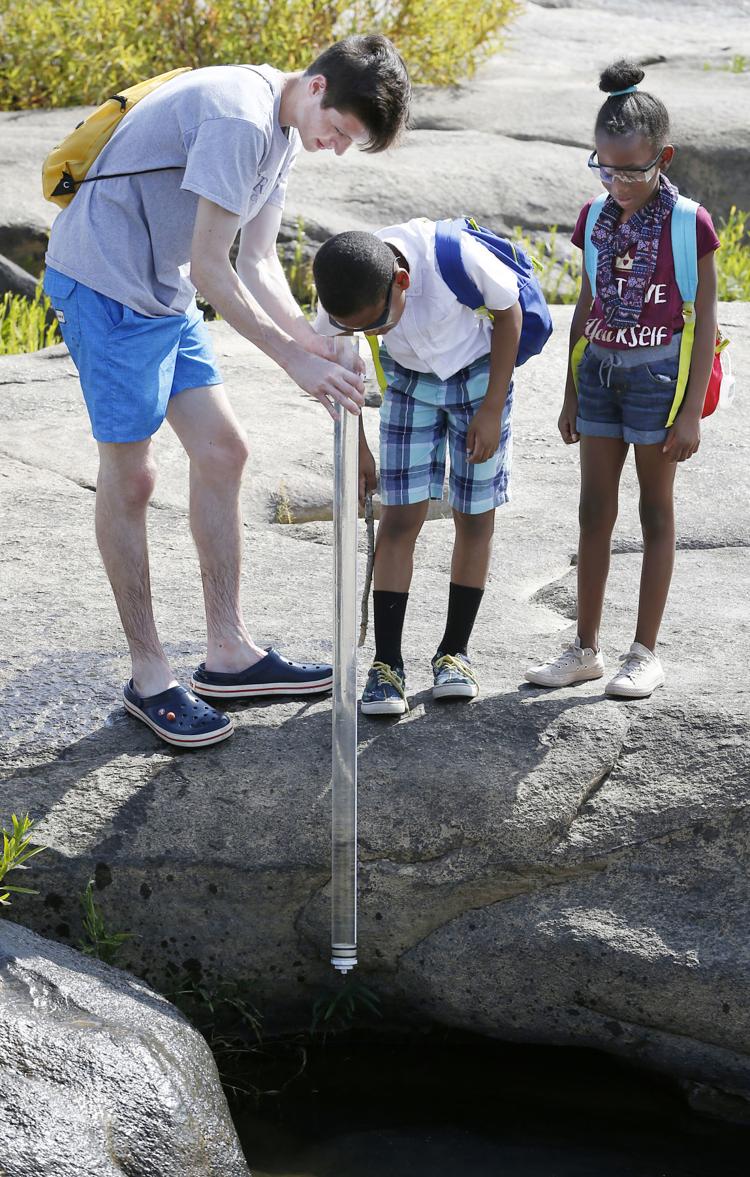 HIDE VERTICAL GALLERY ASSET TITLES