After attaining their first majority on the Henrico County Board of Supervisors in at least two decades, Democrats lost it the following summer.
Democrat Courtney Lynch won a special election in the Brookland District in November 2017 but stepped down in June 2018, setting up Republican Dan Schmitt to take back the seat last November.
All five incumbents are seeking re-election after the Republicans gained a 3-2 majority on the board.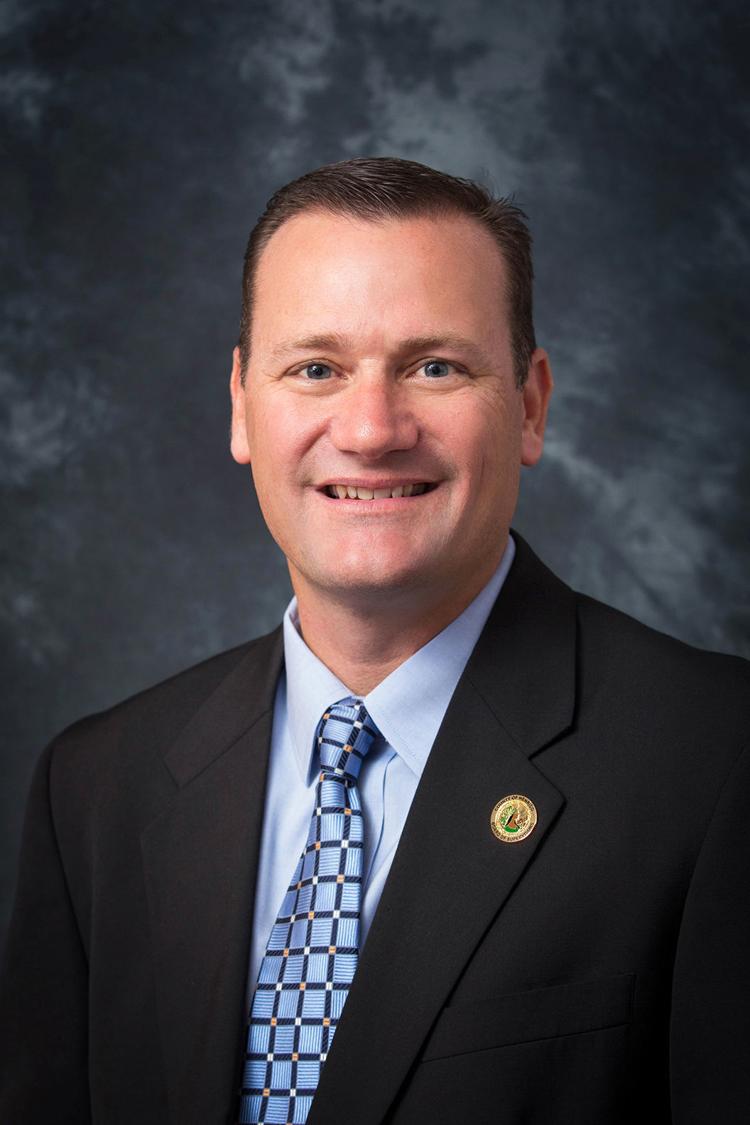 Dan J. Schmitt, Republican
Founder, RMC Events; Former coach, board member, and president - Glen Allen Youth Athletics (2006-2018)
Education: B.S. in Business Administration,University of Richmond
Why are you running for office?
I'm running for the people of Brookland. For the same reason I ran in last year's special election, Sharon and I are equally energized to do the same this year. The great people of Brookland deserve nothing less than an accessible and accountable advocate to represent them. My entire family believes firmly in serving others and we've all done just that for decades, beginning with my dad serving as a firefighter, my sister as a teacher for more than two decades, and my wife and kids volunteering their time to our local non-profit youth athletic association year after year. Henrico County is a great place to live, work, and play and I'm running for re-election as Supervisor for Brookland so that I can keep working for my neighbors and community. I love this county, this district, and the people I represent and I can think of no better way to display that than to work for them on a daily basis AND remain accessible and accountable to them by offering my direct cell phone number (804-723-1093)!
What issues appear to be the most important to constituents in your district?
First, I heard my constituents loud and clear when I promised to fight for quality, well-funded schools for our children. Secondly, our residents told me that strong public safety divisions and safety in their neighborhoods, their places of work and worship, and in their community are important to them. Next, our residents want to keep their tax rate low and their services high. And I couldn't agree more with them on that! Finally, in Brookland, our residents were VERY clear with me that they wanted first class amenities in every corner of Brookland so that is exactly what I did during my first year.
If elected, how are you planning to address those concerns or ideas?
I have already begun addressing these concerns via the following:
• I began fulfilling my promise of fighting for quality education by visiting 100% of Brookland District schools immediately after being elected ensuring I saw and heard, first-hand from our students and our educators. I ensured full funding for two (2) new high schools & a new Brookland elementary school (doubling the size of Holladay Elementary School) to be built simultaneously. Further, I approved a 3% merit based pay increase for our teachers, funded additional teaching positions to further reduce our class sizes, voted to approve a $3.8 million adjustment to address compression pay, and funded a plan that will result in a 68% reduction in trailers at our Brookland schools. I am proud that the budget my colleagues and I approved included the LARGEST increase in school funding in more than thirteen years.
• After hearing concerns about safety, I funded an additional thirteen public safety positions, fully funded and approved the plan of development for a new Brookland based Fire Station, and approved funding for $6.25 million in new public safety infrastructure and training improvements. Finally, I spent countless evenings attending community meetings and neighborhood watch events hearing directly from residents on their concerns all in an effort to best serve EACH of them in EVERY corner of our district.
• From a tax-rate and provided services standpoint, I've worked hard putting my two decades of business experience to work every day. Further, I will continue putting my volunteer history to work to further the growth our county is seeing with regard to sports tourism. These dollars are brought to our county by visitors allowing us to maintain a strong portfolio of amenities while keeping our tax rates low for our residents.
• In regards to quality of life, I immediately funded improvements made to the dugouts, batting cages, and fields at both Johnson Elementary for Bethlehem Little League as well as Lakeside Youth Baseball. Further, I funded an overhaul to the fixtures, ceilings, floors, and lighting in the Hermitage Stadium restrooms in a project that was well overdue.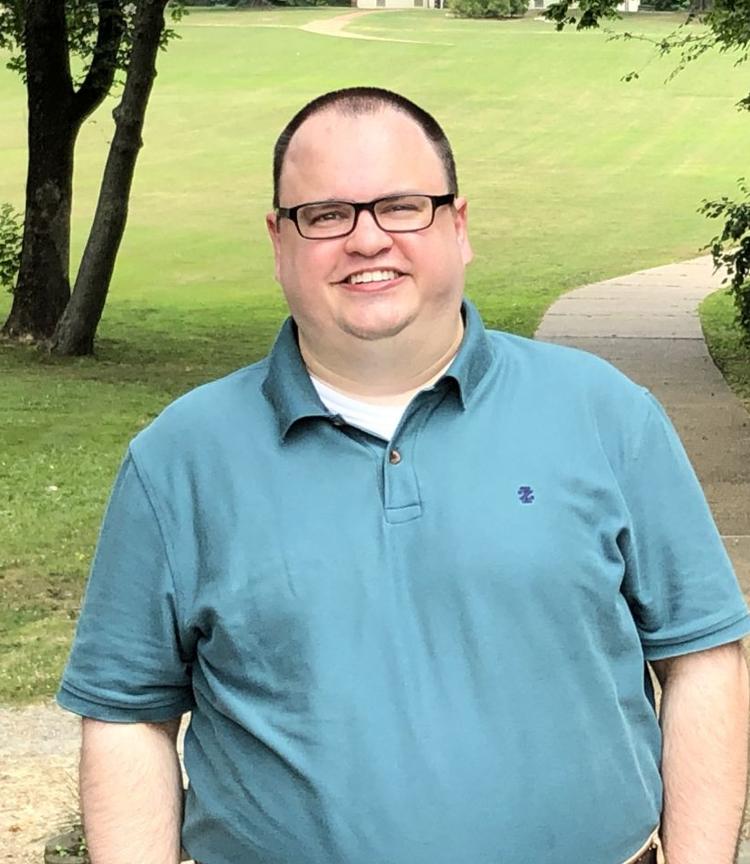 J. Steven Burkarth, Democrat
Former Virginia state government employee, former community relations specialist for the disAbility Law Center of Virginia
Why are you running for office?
I have lived in Henrico nearly my entire life and I'm running to help make a lasting contribution to the county I love. Brookland is my home and the heart of New Henrico, a beautiful multicultural community that is welcoming to all. As a proud progressive, I am the best candidate to represent the values, interests, hopes, and struggles of the people in our diverse district. As Brookland's customer service supervisor, I will build on our progress and be a tireless advocate for the overlooked, left out, and underserved.
What issues appear to be the most important to constituents in your district?
Local government is closest to the people and it has the largest impact on our day-to-day quality of life. My family moved to Brookland in 1980. We know just how wonderful a place Henrico County is to live, learn, work, and play. Our residents are proud to call Henrico home, and they want our county to maintain its first-rate public services and amenities. For that reason, voters most often talk to me about issues like education, the environment, public safety, economic opportunity, and inclusion.
If elected, how are you planning to address those concerns or ideas?
My approach is simple and straightforward: I believe that cooperation is better than conflict, unity is better than division, empowerment is better than resentment, and bridges are better than walls. I will honor the Henrico Way of loyal service, collaboration, fiscal responsibility, and forward-thinking leadership.
As a product of Henrico County Public Schools, I know first-hand that we are blessed with a world-class public education system. To attract the best talent and create the most optimal learning environment for our kids, I will fight to reduce overcrowding and to pay our hardworking teachers what they deserve. I will also be a champion for children of all abilities and a loud advocate for students who need special education, access, and accommodations in order to reach their maximum potential.
Henrico can and must do its part to combat global warming. We must pull together as an enlightened community to protect our natural resources and keep our air and water clean for generations to come. Utilizing renewable power is good for our health, our precious environment, and the bottom line. I will fight for a greater investment in green technology to establish Henrico County as a leader in energy innovation, conservation, and environmental stewardship.
Protecting our citizens and businesses is the chief responsibility of government. Every resident of Brookland has the right to feel safe and secure. I greatly respect the women and men who put their lives on the line for us every day. As Brookland supervisor, I will do everything in my power to see that our police, firefighters, and first responders have the training, resources, and compensation to be the absolute best they can be. I will also work vigorously to build bridges and partnerships between law enforcement and Henrico residents, striving to improve trust, transparency, cooperation, and accountability.
Henrico County is a premier location for business, tourism, sports, and recreation. As Brookland supervisor, I will strongly support our county administrators and marketing professionals in their efforts to attract and retain business investment in Henrico. What's more, I promise to be an enthusiastic cheerleader for both workers and job creators alike. We can and should do more to promote entrepreneurship. We can and should do more to keep and expand businesses in Henrico County. 
Our citizens want a county government that looks like Henrico, not just among elected officials but also department heads, hiring managers, and political appointees. I promise to be a supervisor for all of Brookland and I will work tirelessly to see that traditionally underrepresented constituents have a seat at the table and a voice in the policy-making process. As Brookland supervisor, I will be an ally to women, people of color, and the LGBTQ+ communities. I will fight every day for a fairer, more equitable, and more tolerant Henrico.
Frank J. Thornton, Democrat
Former French professor, Virginia Union University; Henrico County Board of Supervisors since 1996.
Why are you running for office?
Management, fiscal financial responsibility, schools, economic development and future county-wide planning in my opinion are very important to corporations and citizens who decide to live and to work in Henrico County. As one of the longest serving members on the Henrico Board of Supervisors, I have the experience and the vision to continue moving the County forward. I was the lone Democrat on the Board for 16 years working as a team member to "Make Henrico Better for the Future" from 1996 to 2011. By educating, listening and being accessible to citizens. It is my opinion that a careful scrutiny of my record will attest to many positive changes in the Fairfield District such as the Police Athletic League (PAL) program, the Eastern Henrico Recreation Center, renovation of the new Eastgate Town Center, senior citizens only housing facilities, a new Eastern Health Center, GRTC bus services from eastern Henrico to Western Henrico to Short Pump, Recreation and Parks sports complexes, Renovation of the Virginia Randolph Museum, a new Fairfield Area Library, and a new public drown proof facility, the Aquatic Center coming 2020 are just some of the highlights of the Fairfield District. The REAP program gives senior citizens some tax incentives depending on the family income. I plan to continue to listen, to be accessible and to be the voice of our citizens as we together move Henrico forward. Having been one of the longest serving members of the Board, it is prudent for the voters to scrutinize my record for those years of service.
What issues appear to be the most important to constituents in your district?
The first priority is the revitalization of homes and communities. Fairfield, one of the oldest communities in Henrico, has a mixed population of a graying community and young adults with children. I believe that affordable housing, jobs, academic and vocational education and continued improvements in public transportation are very essential.
If elected, how are you planning to address those concerns or ideas?
Visionary management and leadership are essential to planning, implementing getting positive results and outcomes. Geography will play a major role as the County continues to grow, especially our graying citizens. The county has become more urbanized and it will continue in the future. It is my opinion that astute and visionary planning will be needed to improve the methods that were made in planning in the western sector. The future of Henrico is its movement to the east. We must build new communities and embrace 21st century planning techniques. The residents of the future will expect to live in communities, for the most part, that are livable and walkable. I have been on the "battlefield" in Henrico County fighting for inclusion, equity in education, supporting programs for helping our seniors and youth, more citizen engagement, improved public transportation, and better quality in the building of homes in the east end.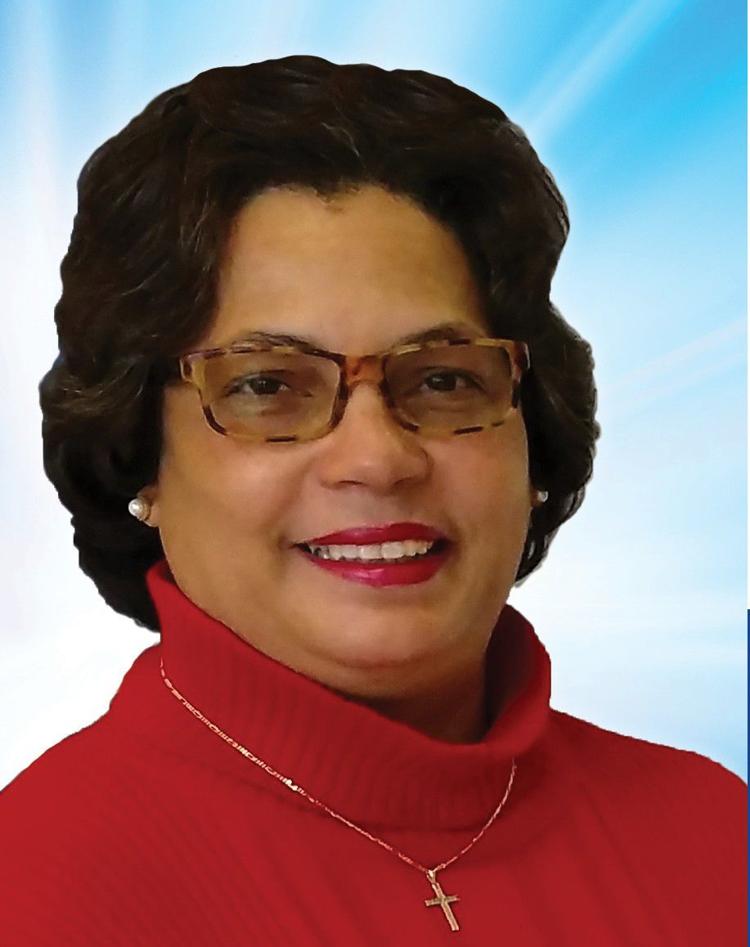 Delta R. Bowers, Independent
Professor, Entrepreneur, Continuity of Operations Expert, Community Activist & Advocate
Why are you running for office?
I am running for Board of Supervisor to create a better living experience for all of the residents in the Fairfield District. Far too long, the Fairfield District has been overlooked and marginalized. We have a thriving community with access to major highways and the city. It is one of the best locations in the Richmond Metro Area. However, these attributes have not been exploited for the betterment of all Fairfield residents. In the first 100 days of the job, my goal is to assess the current resources available to the Fairfield District, work with the County Manager and the other Supervisors to increase wages for first responders, improve the infrastructure, allocate additional funds for resources for the Fairfield District schools that are underperforming, and host industry leaders, community leaders, along with my colleagues to discuss an economic path forward for the Fairfield District and the residents that are either unemployed or underemployed to address the 15.1% poverty level. My goal is to establish a Fairfield District that is on par with the other districts that are thriving. As the President of Northern Henrico Civic Association, Chickahominy Bluffs Homeowners Association and advocate for the community, for over a decade, I have been advocating for the Fairfield District regarding the safety and security of residents, speed limit reductions, parity relative to property values, infrastructure improvements, new housing developments, community maintenance, beautification initiatives, blighted properties, and economic development to ensure that the Fairfield District is on par with other districts in Henrico County. I developed relationships with my opponent, the County Manager, the Henrico County Police Department, other Henrico County officials and VDOT to ensure that the Fairfield District is safe, secure and maintained at a high level.
What issues appear to be the most important to constituents in your district?
Safety and security of the community; economic development; education parity; infrastructure parity; property value assessment parity; poverty level; schools accredited with conditions; and low wages for first responders
If elected, how are you planning to address those concerns or ideas?
I will address these issues by working with industry, the community, the County Manager and the Board of Supervisors to create and implement strategies to address the aforementioned issues. Also, as I have done over the last decade as President of Northern Henrico Civic Association, President of Chickahominy Bluffs Homeowners' Association, a community activist and community advocate, I will go into the communities and meet with civic leaders, homeowners association leaders and residents to understand their issues, solicit recommendations to improve their living experience, and create a Citizen Advisory Board from all of the communities in the Fairfield District to assist the Board of Supervisor in developing a master "Economic Prosperity" plan for the greater good of all residents in the Fairfield District.
Patricia S. "Pat" O'Bannon, Republican
Former Henrico County Public Schools English teacher at Douglas Freeman High School; Richmond Suburban Newspapers, Columnist, Community News Editor; Development Associate, Central Virginia's Public Broadcasting
Why are you running for office?
Experience counts. As a member of the Henrico Board for 24 years, I have led the way in economic growth, continuously improving services citizens say they want. I helped lead the Board to decrease the real estate tax rate five times, keeping homes affordable and keeping business costs stable. I listen; I keep my promises. From implementing low-cost, door-to-door within-the-hour taxi service for seniors who qualify for CARE service or are over age 80; from implementing the Mental Health First Aid program for residents; to completing Tuckahoe Creek Park; to making certain libraries are open on Sundays; to helping Henrico develop an app – I work hard to find creative solutions for problems, because I love Henrico.
What issues appear to be the most important to constituents in your district?
Sidewalks, schools and public safety. As the county urbanized, residents began to recognize the value of walking to shopping centers, schools and parks. From the 1940s to the 1990s, people didn't want sidewalks. Times changed. However, retrofitting sidewalks requires engineering for reasons including drainage problems they cause. I have added miles of sidewalks and have programmed miles more, for the future.
When Henrico was contemplating renovating a 60-year-old school, I worked with the County Manager to structure financing to build a NEW Tucker High School instead. Meals tax money was used effectively, not only to build one school, but two.
The Henrico Board is responsible for the public safety of our residents. Our Division of Fire has worked to make certain Henrico has an Insurance Services Office Inc. rating of #1 – a rating held by only 2% of all counties in the U.S. Our Police Division is accredited both nationally and internationally. With police and fire, I will work to maintain those high standards.
If elected, how are you planning to address those concerns or ideas?
I plan to add miles of sidewalks in the next four years. Many have already been engineered. I will work with the School Board to monitor the financial needs for schools. The Board of Supervisors is the taxing authority and funding provider for schools.
I have championed the Mental Health First Aid program for county employees and Henrico residents. This program helps people recognize and understand mental health issues and how to address them.
The most challenging issue for Henrico is maintaining Henrico's Triple AAA Bond rating, meaning Henrico can borrow at a very low interest rate. I want Henrico to have a healthy budget, so we can pay our employees a competitive salary, so we have the best of the best - especially public safety employees - working for our residents who expect and deserve the best services available. Yet, I plan to keep our low tax rate. For the past 15 years, Henrico has been rated #1 in the state for fiscal responsibility. That is the secret of Henrico's success.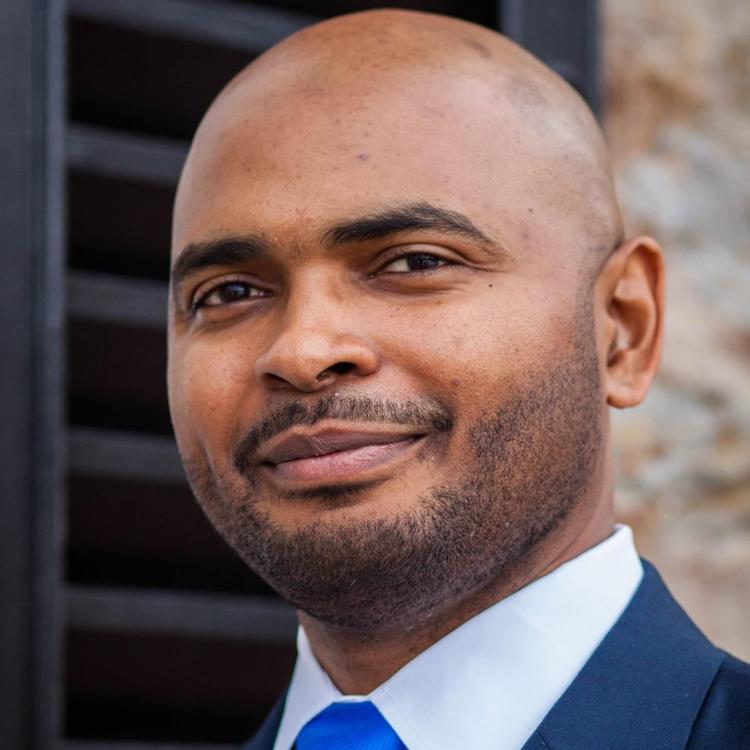 Marques D. Jones, Democrat
Small business owner, ComForCare Home Care
Why are you running for office?
My journey started 11 years ago when I was diagnosed with Multiple Sclerosis. After my diagnosis, I dedicated my life to being an advocate. I became chair of the Government Relations Advisory Committee for the MS Society here in Virginia and spent hours testifying in front of Senate subcommittees in Washington and here in Richmond at the General Assembly. I spent 12 years as a process and software engineer at one of the top five banks here in Virginia. But I was recently able to switch courses and fulfill a lifelong dream of opening my own business, about 2 years ago. I run a company that provides personal care to the elderly, chronically ill and disabled; people who can't take care of themselves. I extended my spirit of advocacy into providing quality service to my clients. Now I'm running for Supervisor to advocate for my friends and neighbors here in Tuckahoe.
I want to be an advocate for the teacher who loves their job, right up until they check their bank account and wonder how all of their bills are going to get paid. I want to be an advocate for the mom who would love to be able to walk or ride bikes with their kids but can't do it safely because there are no bike lines or side walks around their neighborhood. And I want to be an advocate for the grandparents, long time Tuckahoe residents, who loved going to the stores to buy gifts for their grandkids but don't anymore because they're just not comfortable with all the traffic and congestion.
The Tuckahoe residents I talk to want a Supervisor who will be an advocate for them. A listening post for their ideas. A champion for their values. And a responsible steward of their resources. Leveraging my background as a small business owner and disability community advocate, I will be that Supervisor.
What issues appear to be the most important to constituents in your district?
Education funding, specifically increasing teacher pay is a huge issue. I have pledged to raise teacher pay by 20% before the end of my first term. Working in corporate settings, I have dealt with my share of budgets and know finding waste that can be redirected to address this issue is doable.
Districting and zoning policies also have an immediate impact on what schooling options are available – right now pre-k is not offered at every school, so some kids are starting from square one with a disadvantage. We need universal pre-k – this shouldn't be a function of which neighborhood a kid's parents live in.
And safe neighborhoods are very important. This encompasses continuing to fully funding our first responders while making sure that we have sidewalks and bike lanes to improve both quality of life and safety.
If elected, how are you planning to address those concerns or ideas?
I'll work with departments to lean out their operations and direct dollars saved from driving efficiencies into the education budget. Then I'll partner with the members of the School Board to ensure the money is allocated appropriately.
Smart growth is also a top issue for me - and includes safe neighborhoods. Making sure that we have sidewalks and bike lanes improves both quality of life and safety. Too often I see parents walking children on the edge of a road to reach a bus stop because there is no sidewalk. Too often I see disabled individuals in motorized wheelchairs on the road because again there is no sidewalk. We can do better.
I will work to increase county investment in sidewalks and bike lanes. I will also work to have covered bus stops with benches installed. The current infrastructure does not promote individuals' safety. Lastly, I will work with developers to ensure their plans include sidewalks so that new developments don't mirror the current dearth of pedestrian infrastructure.
Tyrone E. Nelson, Democrat
Pastor, Sixth Mount Zion Baptist Church in Richmond
Why are you running for office?
I am running for office to continue the progress we have made in Varina. During my eight years on the Board of Supervisors, we have invested $150 million in new and renovated schools, including a new high school in Highland Springs, scheduled to open in 2021. We are making significant improvements to amenities including Dorey Park and funding for a future 100 acre park in Sandston and the East End Aquatics Center. We have new bus service to Short Pump and other extended and more frequent routes in Eastern Henrico. Economic development has increased, including a $1 billion investment by Facebook at the White Oak Technology Park.
What issues appear to be the most important to constituents in your district?
My constituents want strong public schools and good job opportunities. They want services and amenities in Varina that are top notch. They want local government that is responsive and accessible.
If elected, how are you planning to address those concerns or ideas?
I have been working on improving life in Varina -with considerable success – since my election. I will continue to bring improvements to Varina, including top notch public schools, good paying local jobs and increased amenities such as recreation and transportation.
I pride myself on being available and responsive to constituents. I answer all emails and calls promptly, including messages on social media. I am always out and about in the community, attending events and community and neighborhood meetings. I am on the Board to serve my constituents and that is my number one priority.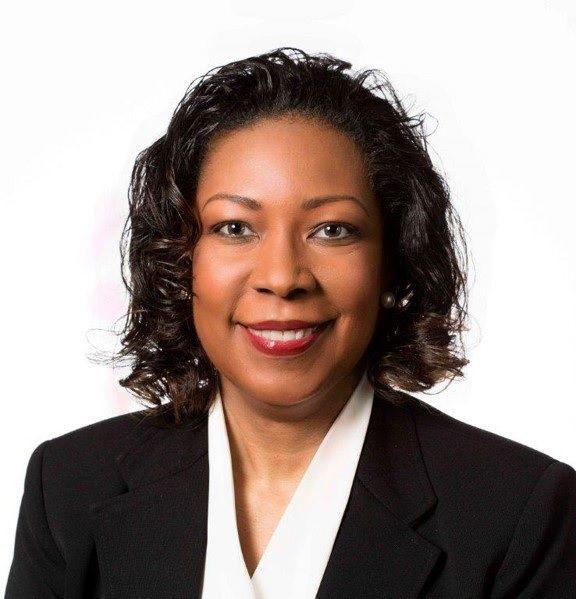 Angela L. Rowe, Independent
Why are you running for office?
The greater Varina district will continue to change and grow. In the process, we need strong leadership to strategically manage and oversee the challenges ahead and create new opportunities for our communities and each other. I have a history as a strong leader and collaborator in the local community and broader region. I am deeply rooted in the community with a long history of service and giving back. It will be my honor to serve as the next Varina District Supervisor. I will advocate for a more transparent approach to doing county business, so that it works better – for our residents, businesses and visitors. I will be an accessible supervisor. I will bring "effective challenge" to the Board of Supervisors. I am uniquely qualified to represent the Varina district and have the background, compassion and courage to make our shared vision for the future happen.
What issues appear to be the most important to constituents in your district?
More effectively managing growth, infrastructure, human services and finances. I will support Smart Growth strategies that preserve Varina's beauty, green space and options for rural living and farming. I will prioritize more aggressive infrastructure funding, including to significantly enhance the quality and safety of our roads and public transportation services. I will advocate for more funding for curbs and gutters in the more rural areas, sidewalks in busy areas, seated and covered bus transportation kiosks and extended service hours and locations across the greater Varina District and county. I will collaborate on local, regional and state-wide partnerships for innovative education and training initiatives that address barriers to citizens' ability to earn industry certifications, apprenticeships and other skills credentials needed to compete for new jobs. I will leverage my financial management expertise and compassion to make sure that critical services are adequately funded, including to support mental and behavioral wellness. Finally, I will prioritize fully addressing the salary compression issue and resource constraints in the sheriff's office that impact public safety.
If elected, how are you planning to address those concerns or ideas?
As a veteran banker, I have over 30 years of financial and risk management experience and serving the needs of individuals, businesses and communities. I will leverage my business, finance and economics expertise to evaluate and approve economic development initiatives that best fit with Varina's character, enhance sustainability of small businesses and attract new businesses that create job opportunities. When economic times are good for most, human services needs are often overlooked. Helping each other is a core value of strong communities. Addressing poverty, food and housing insecurities and job training opportunities that don't require incurring student loan debt will be my priorities.
Further, I will advocate for the adoption of a "Smart City" approach to strategically managing and overseeing county operations and finances. Generally, this approach is focused on improving the quality of life for all citizens at its core – to drive enhancements to governance processes, education delivery methods, compassionate community policing and public safety initiatives, public participation, better use of technology and objective data-driven decision-making metrics to provide sustainable services. I will advocate for a district and county-wide survey to obtain citizen feedback and input for shaping a shared vision of the future.