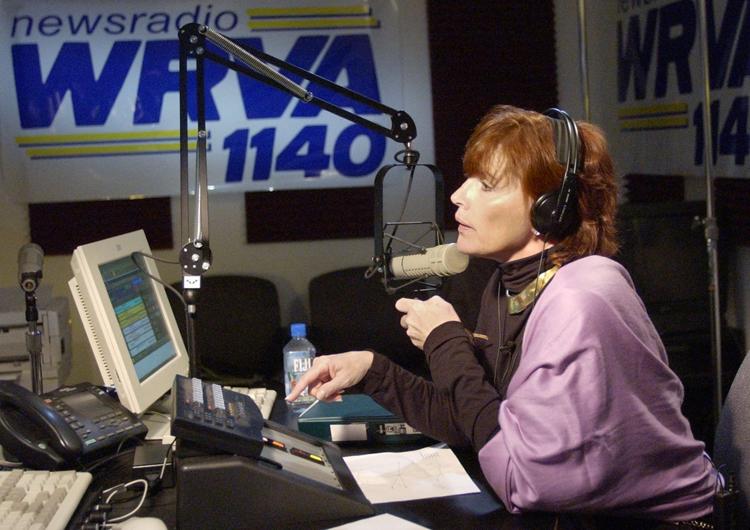 ---
Powhatan County resident Kathleen Willey, who in the 1990s accused Bill Clinton of groping her in the White House, took to Twitter on Saturday to defend Donald Trump and attack Hillary Clinton.
In a series of tweets and retweets that began about noon, Willey defended Trump, who apologized for a video released Friday that showed him using vulgar language about women.
"DT said things that were wrong. He apologized. He never brutally raped anyone twice like BC raped Juanita. DT didn't murder 4 men in Benghazi," Willey wrote in one tweet.
Juanita is in reference to Juanita Broaddrick, who alleged that Bill Clinton sexually assaulted her in a Little Rock, Ark., hotel room in 1978.
Willey also took the Clintons to task for allegedly not apologizing to several women who have accused Bill Clinton of sexual improprieties.
While Willey's tweets began as a defense of Trump, they quickly escalated into a personal attack on the Clintons, accusing Bill Clinton of being a rapist and calling Hillary Clinton a "hag."
In one tweet, she said Hillary Clinton called women who had accused Bill Clinton of sexual impropriety "bimbos, sluts, trailer trash, whores, skanks" and asked, "When will u resign from ur campaign?"
And in another, she wrote that if Hillary Clinton wins the election, Bill Clinton "should be chemically castrated" before he enters the White House to protect young women on Bring Your Daughters to Work Day.
The campaign of Hillary Clinton, the Democratic nominee for president, did not respond to several requests for comment Saturday.
Willey, a former White House volunteer who had worked on Bill Clinton's presidential campaign, was a prominent figure in the late 1990s during the lead-up to the then-president's impeachment and subsequent Senate acquittal.
On "60 Minutes" in 1998, Willey claimed that on Nov. 29, 1993, Bill Clinton fondled and tried to kiss her in a private study off the Oval Office.
She had approached him to ask for a paying job because her family faced a financial crisis.
Her husband, Richmond attorney Edward E. Willey Jr., faced hundreds of thousands of dollars of debt and was being investigated by the Virginia State Bar.
Edward Willey's body was found in woods in King and Queen County on Nov. 30, 1993. Authorities ruled that he had shot himself on the day his wife met with Clinton.
Saturday's tweetstorm came as the specter of Bill Clinton's sexual indiscretions and the impeachment saga hang over his wife's campaign.
Trump — the Republican nominee for president — and his surrogates have brought up the issue several times on the campaign trail and have said it could become a topic of discussion in tonight's presidential debate.
And Trump said "Bill Clinton has actually abused women and Hillary has bullied, attacked, shamed and intimidated his victims" when he apologized for speaking about women in vulgar terms on the video.
About the time Willey was tweeting about the Clintons on Saturday afternoon, she left a voicemail message for a Richmond Times-Dispatch reporter accusing the couple of a continuing pattern of criminal activities.
"Rape, sexual assault, sexual harassment are not infidelities as the mainstream media is trying to portray it. These are crimes and felonies," Willey said.
"The Clintons have spent their entire lives doing two things: lying under oath and obstructing justice. They tried to get me to lie under oath in court to silence me. By doing that, they threatened the lives of my children."
Willey did not provide details of any specific threats, but her accusations that Clinton surrogates tried to keep her from testifying about her involvement with the president are well-documented.
Willey had been scheduled to sit down for an interview with The Times-Dispatch at 1:30 p.m. but canceled about an hour and 20 minutes beforehand. She cited the newspaper's previous coverage of her as the reason for canceling.
She did not respond to several follow-up calls.
In addition to tweets about the Clintons, Willey posted the link to a video of Barack Obama using a vulgar term for a woman's genitalia.
The video, according to a 2015 BuzzFeed story, was shot in 1995 at the Cambridge Public Library in Massachusetts. It shows Obama reading a passage from his first book, "Dreams of My Father," and quoting someone he knew growing up.