Running for a third term in office, Henrico County Commonwealth's Attorney Shannon Taylor is facing a former county prosecutor who was fired shortly after Taylor was elected the first time in 2011.
Owen Conway, who now works as a defense lawyer, says she is running against an incumbent who is politically ambitious and indifferent to victims of crime and indigent defendants.
While Conway has taken a more critical approach in campaigning for office, calling into question Taylor's motives and her ability to adequately manage the office of the commonwealth's attorney, Taylor has focused her messaging on progressive criminal justice and gun control reforms.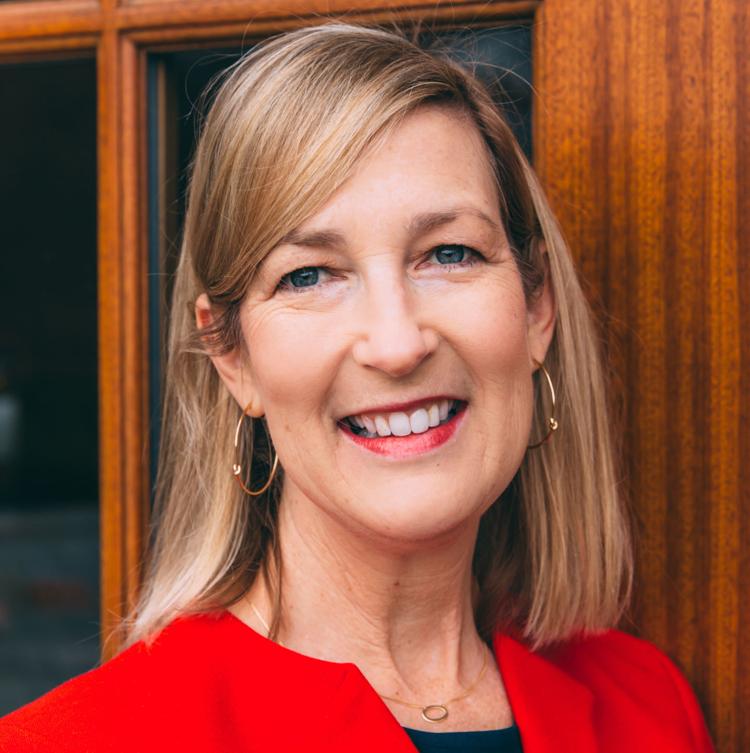 C. Owen Igne Conway Republican
Criminal defense attorney, 2012-19; assistant commonwealth's attorney, Henrico County, 2000-06, 2006-11; assistant attorney general cross-designated as an assistant U.S. attorney, 2006; assistant commonwealth's attorney, Chesapeake, 1998-2000; assistant commonwealth's attorney, Newport News, 1991-98
Question: Why are you running for commonwealth's attorney?
Answer: I am running for commonwealth's attorney because, during my opponent's administration for the past eight years, cases have been arbitrarily tried leaving victims without a voice, and indigent defendants treated differently than others. The Henrico jails are the most severely overcrowded they have ever been, and an unprecedented number of attorneys have left the office due to a poor office environment.
My opponent cares more about her political future than Henrico County. She makes arbitrary decisions based on her political agenda rather than for the good of the people.
There is a lack of leadership and trust within the office, which has caused a mass exodus of good lawyers. There are 31 attorney positions in the office, yet 37 attorneys have left during my opponent's administration, which is over 100% turnover, with less than 20% having accepted private-sector jobs. The office is chaotic, there is a lack of training and communication, and cases are continued unnecessarily, which adds to the severely overcrowded jails, creating a dangerous and costly situation.
I have an abundance of experience to use for the good of our community: 20 years as an assistant commonwealth's attorney specializing in domestic violence, fraud, Exile gun cases, narcotics, major violent crimes and gangs, and eight years as a defense attorney representing indigent defendants and having served on the Drug Court team. I have crossed party lines and am honored to have the endorsement of the Crusade for Voters, the oldest and largest African American voting rights organization in Richmond. I am running because this is not about politics, it is about the people. Henrico deserves better.
Question: What issues appear to be the most important to the constituents in Henrico?
Answer: Safety in the community, the opioid epidemic and overcrowded jails are important issues. The number of criminal cases continues to rise in Henrico, according to caseload statistics of the general district courts. There is not enough accessible and affordable treatment for those suffering from addiction and mental health illnesses. The jails are so overcrowded that the conditions are unsafe to inmates and deputies, and costly to citizens. An office of equal justice for all, without a political agenda, is important to constituents.
Question: If elected, how are you planning to address those concerns or ideas?
Answer: I will bring leadership and accountability as commonwealth's attorney. I will build a cohesive office of trust to retain attorneys and provide them with the training and confidence they need to make difficult decisions in court that impact lives. I will make sure that assistants are not overworked, which increases the risk of making serious mistakes that affect safety in our community (see RTD reports of prosecutorial error and misconduct in my opponent's office for failing to turn over exculpatory information in the Driton Sulejmani and Tavon Hilton cases). I will ensure that victims have a voice. I will rebuild the fractured relationship with the police department. With a united office, we will make Henrico citizens safer.
I will collaborate and cooperate with others to tackle the opioid epidemic. I will support programs for addiction and mental health treatment. I will work with county officials and the private sector to advocate for programs that are actually affordable and accessible to indigent defendants. I will work with the sheriff to identify addiction and mental health conditions upon entrance to jail, instead of waiting months later to begin treatment after trial. I will support Vivitrol shots and other approved medications for treatment. Instead of fighting the opioid epidemic only concentrating on treatment after addiction, I will advocate starting early to educate young people before they become addicted. I will focus on the prosecution of those who distribute these deadly drugs.
I will work closely with the sheriff and others to target the cause of overcrowded jails in Henrico. I will be accountable for whom my office is incarcerating. I will reduce unnecessary continuances and concentrate on communication and preparation for court. United, we will better serve all of Henrico.
Shannon L. Taylor Democrat
Current commonwealth's attorney for Henrico County; assistant commonwealth's attorney for the city of Richmond; special assistant U.S. attorney; defense attorney
Question: Why are you running for office?
Answer: I am running for office because of my commitment to keep Henrico safe and to institute policies that help people. While the crime rate is down significantly, we have also helped people with addiction recovery, mental health services, and ensuring opportunities to be productive, constructive citizens. I want to continue these efforts.
Question: What issues appear to be the most important to constituents in your district?
Answer: Henrico residents want to be safe in their homes, houses of worship, workplaces, and know that their children are safe in schools. They also want people to have a second chance and to not waste tax dollars on unnecessary incarceration. I have worked to institute common sense reforms.
Question: If elected, how are you planning to address those concerns or ideas?
Answer: I will continue to work diligently to reduce crime, keep Henrico safe and to have compassionate effective policies. I am proud of our work to address domestic and sexual abuse. I will keep advocating for reasonable common-sense gun violence prevention laws such as universal background checks. I will continue my work with addiction recovery and expanded mental health services. I want to improve our community and ensure everyone has an opportunity to succeed.