Seven candidates are seeking to replace Councilman Parker Agelasto in a special election for the 5th District seat on the Richmond City Council.
Agelasto will resign Nov. 30. His successor will serve out the remaining 13 months of the current council term, representing one of the most diverse districts in the city.
It encompasses the neighborhoods of Randolph, Oregon Hill, Woodland Heights, Swansboro, Byrd Park, Maymont, Carytown and part of the Fan District.
The Richmond Times-Dispatch posed questions to candidates in the contest. Each provided written responses, which were edited for length and clarity. Below are their responses, in alphabetical order by last name, following Stephanie Lynch, who won the election Tuesday night.
Candidate: Stephanie Lynch
Profession: director of strategy, development and government affairs at Good Neighbor Care
Education: bachelor's in psychology and gender studies with an African American studies minor, master's in social work administration and policy practice, VCU
What do you view as the biggest issue facing residents of the 5th District, and what do you plan to do about it if elected?
The biggest issue facing the 5th District is also the biggest issue facing Richmond City at large, and that is the ability to meet the needs of our growing city while ensuring we are not leaving anyone behind.
Whether it's our schools, our transit system and aging infrastructure, or the ability for City Hall to effectively respond to citizen service requests, significant investments are needed to be able to comprehensively address the basics and ensure equity across neighborhoods.
We need to be willing to think outside of the box on this issue and maximize every opportunity to bring dollars back into the city while ensuring the efficient use of spending. Instead of relying solely on increasing the tax burden of Richmond residents, we need to fight for Richmond to get its fair share out of the Virginia state budget, leverage state and federal grant opportunities and the collective bargaining power of our region as a whole.
I have years of experience advocating for funding and working Virginia's budget and on my first day in office, I would begin the work of collaborating with the City Council and the administration to ensure that we have a seat at the table in state-level budget negotiations.
For example, we need to leverage revenue sources such as the payment in lieu of taxes, or PILOT, paid by tax-exempt, state-owned property, as well as look at what blighted and vacant city property we could start generating revenue from while increasing our affordable housing inventory.
If elected, do you plan to vote for or against the Navy Hill plan? Explain.
I would be a no vote on the Navy Hill project as it has been proposed today, based off of the current assumptions and future question marks.
I think we can all agree we need meaningful development of downtown, further investment in the affordable housing inventory and tax revenue from what are now underdeveloped, underutilized and frequently tax-exempt parcels. I remain skeptical that we need to commit 80 square blocks for the next 30 years with an unknown timetable before we start seeing true returns on investment.
From having knocked on thousands of doors in the district, listened to hundreds of residents, and disseminated a public survey, I have heard where the community falls on this issue, and it is not falling on the side of the Navy Hill project. I'm not interested in standing up against this project without putting ideas for solutions out there first, and I do believe we need to let the Navy Hill Development Advisory Commission finish its complete analysis of this deal.
This is why I am calling for two things: One, I'd like to see the city do a full analysis of the range of our options, including simply selling off the tax-exempt parcels downtown; two, I think we need to look into establishing a citizen-led community development commission so that community members are assured a transparent and engaging process for this project, as well as subsequent large-scale publicly funded projects to come. This commission is not intended to be a roadblock to development; rather, to set the table for conversation and community input.
Richmond residents can and should have a meaningful outlet to have input into the growth and direction of this city for future generations to come so that we can build together in the sunlight, not the shadows.
Do you believe Mayor Levar Stoney is doing a good job? Why or why not?
I think that Mayor Stoney has made admirable progress on a lot of issues facing the City and I admire his passion for Richmond public schools, further investing in our infrastructural issues, and for driving the Vision Zero initiative. We still have a long way to go on a number of issues, however.
Addressing our affordable housing crisis and working with RRHA to ensure that our most vulnerable residents are not being needlessly displaced, increasing transparency and accountability in City Hall, and improving the responsiveness of city services are all issues that I would look forward to working collaboratively on with the administration.
I may differ with Mayor Stoney on a policy level on certain issues, and I may differ on the current Navy Hill project, but I stand ready to work with the mayor, his administration, the Richmond School Board, City Council members and most importantly, the residents of the 5th district on improving our community's quality of life and continuing to move Richmond forward. What voters can absolutely count is that I will listen to them and derive my solutions from the community members. I plan to build upon Parker Agelasto's legacy and will be an independent voice for 5th District residents.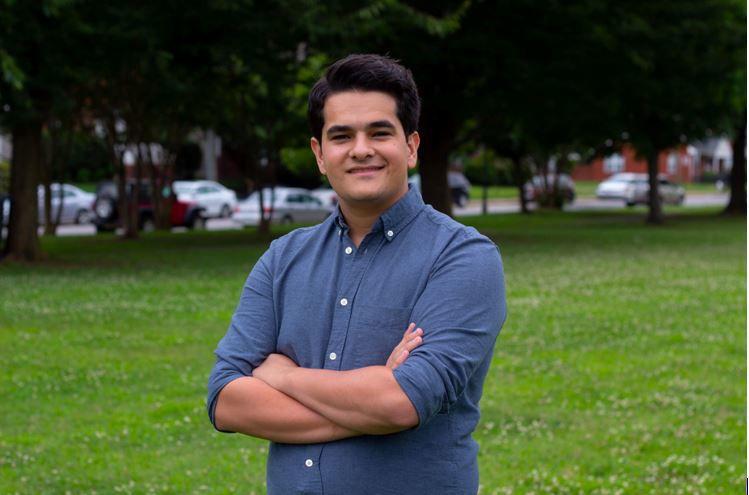 Candidate: Nicholas Da Silva
Profession: delivery driver
Education: bachelor's degree in political science, VCU
What do you view as the biggest issue facing residents of the 5th District, and what do you plan to do about it if elected?
The greatest challenge facing the district and Richmond generally is the economic disparity a quarter of our residents face daily.
Twenty-five percent of our population lives in poverty while we have vastly underfunded city services. This year, thousands of residents will be evicted from their homes, and thousands more kicked out of public housing.
We need to prioritize the unheard voices by meeting people where they are, knocking on their doors and funding services through taxing corporations and developers.
If elected, do you plan to vote for or against the Navy Hill plan? Explain.
When elected, I do not intend to vote for the Navy Hill plan, the Coliseum project, or the North of Broad development project, regardless of the name.
After talking with residents of Richmond's 5th District one on one, I am confident a majority of people are not supportive of the Coliseum plan in its current form. The people of Richmond realize that Tom Farrell, Dominion Energy, Altria and the investors will see immense profits through tax breaks even if the project fails to live up to the lofty promises.
The reality is — no matter the sales pitch given by City Hall — this project puts profit over people. The backroom dealings and apparent corruption involved with putting the project in front of the public have destroyed my confidence in it. Between VCU President Michael Rao, Mayor Levar Stoney and the other corporate agents involved, there is a clear moneyed interest in the project succeeding, but not for working-class families in Richmond.
Do you believe Mayor Levar Stoney is doing a good job? Why or why not?
One of the first votes I ever cast was for Stoney. I, like many people, was hopeful for his candidacy based on his campaign. I do not believe Stoney is doing a good job, and I wouldn't be running if I thought he was.
On May 14th, 2018 we saw the police killing of Marcus-David Peters, a black high school teacher experiencing a mental health crisis. Following the killing, we watched as the mayor, alongside other elected officials, ignored the issue, and avoided making changes that would save lives. As I worked with Peters' family, I realized that there were a lot of issues that wouldn't be addressed. Community voices were going unheard and silenced.
Alongside the disastrous Coliseum project, the current eviction crisis facing our city and the lack of political leadership when it seems our city's most vulnerable residents under attack, I do not believe Stoney has lived up to his campaign promises.
I applaud the mayor's recent steps towards social equity, attempting to address issues of low minimum wages and LGBTQIA+ rights, but as someone who works for minimum wage and a member of the LGBT+ community, I believe the mayor is fighting more symbolic fights than concrete ones. I hope to work with the mayor in the coming months to change the status quo in Richmond and advance policies that will help everyone in our city, not just the 1%.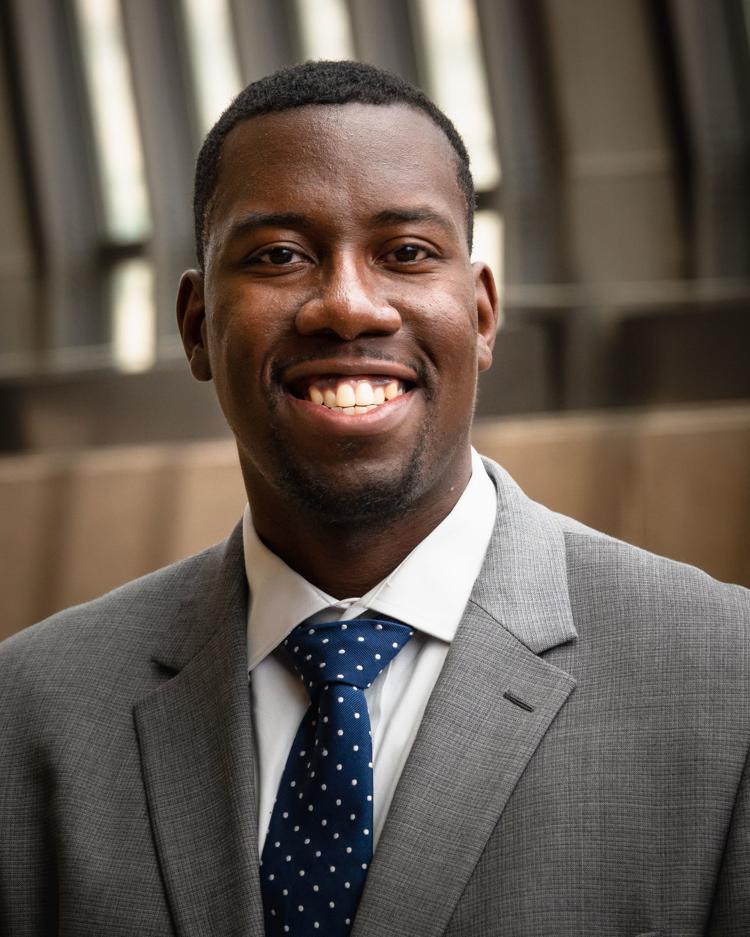 Candidate: Jer'Mykeal D. McCoy
Profession: business development manager at Schutt Sports and capstone adviser at Georgetown University
Education: bachelor's, Tennessee State University; master's in professional studies, Georgetown University
What do you view as the biggest issue facing residents of the 5th District, and what do you plan to do about it if elected?
The same issue that has held this city down since the highways went through Jackson Ward: the abysmal state of Richmond Public Schools.
I will fully fund RPS every budget year — full stop. Investing in our students is the central mission of my campaign. Ensuring that RPS is fully funded and equipped with the resources it needs to serve every child in a safe and nurturing environment is a prerequisite for any meaningful change in our community.
One of the constant refrains I've heard on the campaign trail is the lack of summer programs and job training for students. If we want to better utilize our RPS facilities and provide services our students are lacking, we can solve both by partnering with nonprofits, local businesses, trade schools and universities to offer programs and resources when schools are not in session. Ensuring that RPS is fully funded and equipped with the resources it needs to serve every child.
My campaign's second proposal to fight poverty is a centralized workforce development initiative that coordinates the efforts of all city departments, from the Office of Community Wealth Building, to the Mayor's Youth Academy, to Parks and Recreation and beyond. We must invest in Richmonders to have both the opportunity and the necessary skill certifications to earn a decent living. As a member of the City Council, I would advocate for a renewed commitment to workforce development because I have seen the impact it can have on a community.
If elected, do you plan to vote for or against the Navy Hill plan? Explain.
The years of our tax dollars thrown down giant black holes will come to an end when I am sworn in.
I was the first candidate to say I would vote no on the current NH proposal. My economic priorities are: on-site paid job training and certification, realistic affordable housing, and guarantees for minority-owned and Richmond-based businesses. I am always willing to discuss changes to the proposal, but this plan needs to sufficiently address these key priorities of Richmonders. The current plan does not and lacks transparency.
Do you believe Mayor Levar Stoney is doing a good job? Why or why not?
I'm running for City Council to make sure that we invest in our schools and hold City Hall accountable.
City Council holds the purse strings for city government. At the end of the day, Council must exert oversight over the funds they allocate. We have multiple audits that layout recommendations for how to get these basic city services back on track. My friends and neighbors approached me to run because to them it seemed nobody was in the race to tackle issues important to the 5th I'm running to ensure as Richmond grows -we grow together.
I will fight for Richmonders to have pathways to thrive economically through housing, education, and workforce development.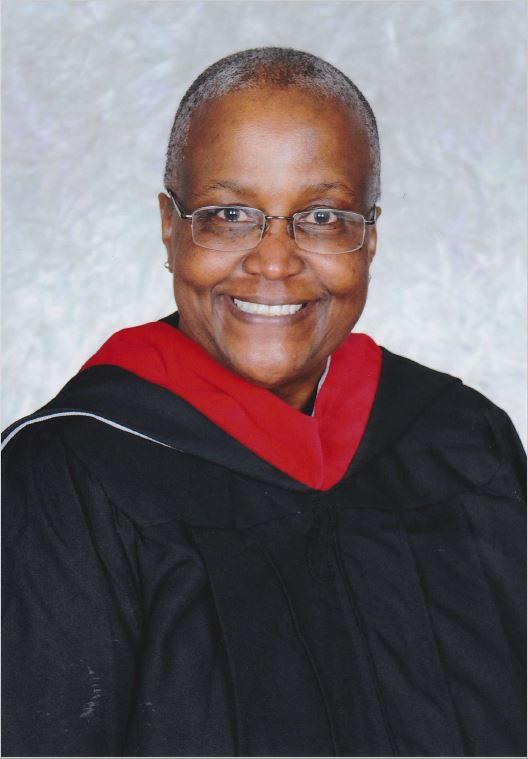 Candidate: the Rev. Robin D. Mines
Profession: associate minister, Hood Temple AME Zion Church
Education: master's in divinity, Virginia Union University
What do you view as the biggest issue facing residents of the 5th District, and what do you plan to do about it if elected?
It is difficult to name just one major issue facing my 5th District residents because of the unique district lines, which include both sides of the James River. A major problem is our infrastructure throughout the district, including roads, curbs and gutters, overgrown vegetation, dangerous intersections, parking, parks, preserving historical landmarks, safety for pedestrians and cyclists, and the condition of our school buildings.
If elected, I will propose, and support, the proper funding for the Department of Public Works to have sufficient funds to hire and obtain materials to complete tasks. I will hold them accountable to getting tasks completed properly and in a timely manner.
I will hold the Richmond Metropolitan Transportation Authority accountable for maintaining properties affected by overgrown vegetation in surrounding communities. I will work with Greater Richmond Transit Company and reach out to surrounding counties to expand public transportation, improving routes for workers, decreasing commuter traffic on our roads and improving our air quality.
I will also work to lower speed limits and add traffic signals and signs where needed to make intersections safer for the travel of pedestrians, cyclists and vehicles. I would also support electronic ticketing to free up our officers to address crime and create opportunities for community policing efforts.
I would continue working with the Richmond 300 Master Plan team and toward achieving the goals of the Vision Zero Action Plan that is in place. I would also propose participatory budgeting in order to give residents the power to vote on community projects creating community power and engagement with our local government.
We must work together as a district and as a city. I am promoting corporate stewardship, and I hope to partner with big businesses to financially support our schools by creating branding opportunities.
I will encourage our civic associations to communicate, share information and assist each other with getting things accomplished. We should all participate and work on our individual behaviors. For example, stop throwing trash on our streets and in our bodies of water; obey traffic signs; be mindful of noise ordinances; respect our public places; encourage our residents to use RVA311 to report problems, regardless of which area of town.
I am calling for good citizenship.
If elected, do you plan to vote for or against the Navy Hill plan? Explain.
As the Navy Hill Project stands to date, I would not vote for it to move forward.
We must address housing in Richmond for those who fall below the median income level. I am all for development and bringing equity to our city, but we are not addressing equity with the Navy Hill plan currently proposed.
In addition, the construction of new schools and the maintenance of existing schools need to be addressed in the beginning stages, and not with the trickle-down approach the current plan uses. We would be leaving out lower-income residents, which would include a large number of African Americans, resembling housing practices from 1937.
Do you believe Mayor Levar Stoney is doing a good job? Why or why not?
Yes, Mayor Stoney is doing a good job with improving our city, fighting crime and supporting our schools. I am grateful that the Navy Hill proposal was presented to the public and not decided in a back room. However, more efforts need to be made to address our housing crisis, and more aggressive actions need to support Richmond Public Schools.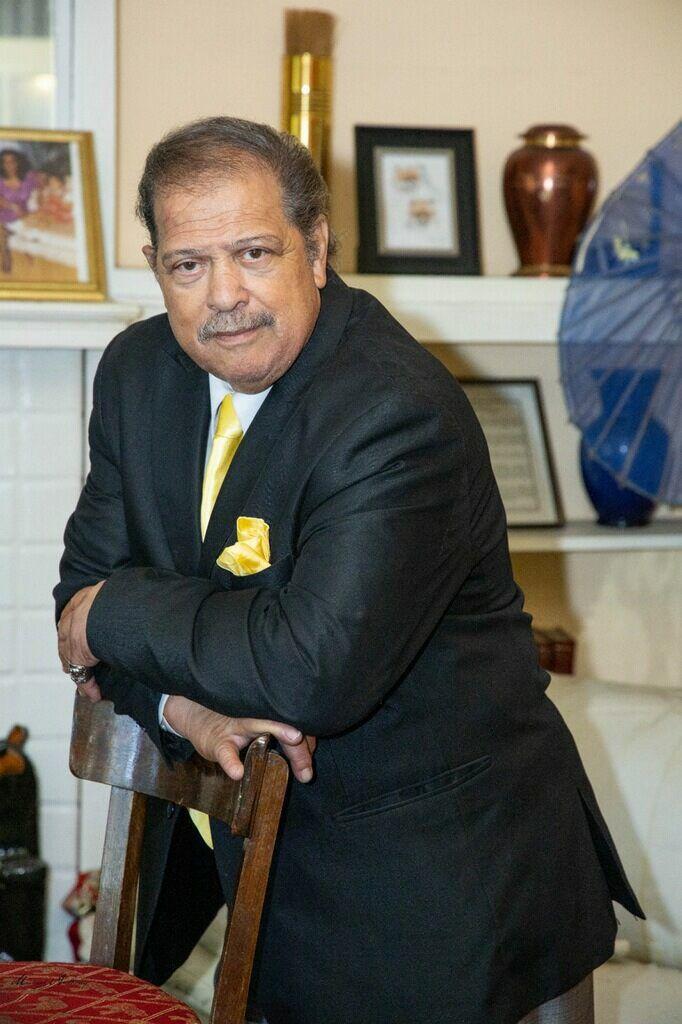 Candidate: H.W. Chuck Richardson
Education: attended VUU prior to service in Vietnam; graduated from VCU with a degree in urban and regional planning
What do you view as the biggest issue facing residents of the 5th District, and what do you plan to do about it if elected?
The greatest single issue facing our 5th District and the city at large is accountability — accountability pursuant to product and service for tax dollars collected. There is no openness, trust or transparency in government expenditures nor operational procedures. If elected, I will seek legislation that will require the mayor's presence and participation at City Council meetings.
I will also institute procedures to restructure council committee assignments to simplify individual responsibilities. I will also initiate an internal audit review process that will dictate outside evaluation of each department, bureau and agency to prevent cronyism, nepotism and unethical hiring practices that now run rampant within the ranks of city employment.
The ongoing priority during my two decades of prior service was education, and it should always remain at the top of governmental attention; another issue that our city must face is the opioid epidemic. As a result of my experiences, we should change our approach from treating it like a criminal problem to a health issue. Our modality for treatment has to be multifaceted.
To address the opioid epidemic, I would recommend the establishment of a "university of crafts" to teach drug offenders a trade instead of jail time. Provide treatment and then utilize these defendants to meet the deficit trades needs that exist in Richmond.
I have a proven record of 20 years of trusted service on the City Council as one of the most reliable, effective and knowledgeable members ever elected. My prior experience and institutional knowledge in the governmental processes and machinations of City Hall operations has equipped me to hit the ground running with an understanding of the budgeting, financial planning and bonding procedures necessary to help protect the city from major mistakes such as the upcoming development proposal.
I will serve as an accountable representative for the people and speak up on unpopular matters to ensure their best interests are heard. I possess the boldness to stand up to the apparatus of City Hall's administrative monstrosity. They should vote for someone with an independent voice who is not already attached to the mayor's apparatus.
If elected, do you plan to vote for or against the Navy Hill plan? Explain.
I have researched reports that disclose incontrovertible flaws, erroneous data and statistics that will reveal that Navy Hill proposal to be a financial boondoggle and will put our capital improvement projects at risk for future fiscal years well into the 2030s.
If we do not consider this proposal an immediate threat to our bond ratings, its rippling effects will carry over into our operation budgets and will have long-term impacts on schools, police, fire and Parks and Recreation, as well as other major nondepartmental programs that affect residents and reduce our overall ability to deliver services.
I will emphasize the need to focus upon a more aggressive agenda for a regional approach to governance, such as joint purchasing, revenue sharing and a resurgence in our need to be compensated by the state for the moratorium imposed on annexation that the city is to be receiving annually. I will seek legislation to address the state formula for school aid to municipalities and other means to balance the disparity between urban and suburban jurisdictions.
Do you believe Mayor Levar Stoney is doing a good job? Why or why not?
I maintained high hopes for the mayor initially, but he has been overly influenced by close relationships and friendships. I cannot over-emphasize that the mayor's leadership has permitted cronyism, which has significantly diminished employee morale. The best organizations are developed by objective, closely monitored evaluation of procedures that are unencumbered by subjective and biased criteria that reduce overall efficiency.
The mayor's operating procedures have been less than open and do not provide his colleagues on council with a cooperating apparatus. For example, the council should have been included at every juncture of the development of the Navy Hill proposal. I am concerned that the mayor depends far too much upon outside consultants. The flaw in this dependency is that consultants inherently lean toward approval, as it helps to generate more opportunities for further consultancy contracts. We need to engage the representatives from the city-at-large throughout processes of this magnitude; not at the conclusion to simply request approval.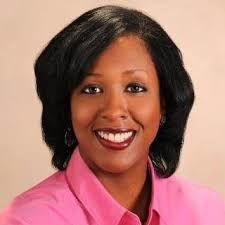 Profession: educator/journalist
What do you view as the biggest issue facing residents of the 5th District, and what do you plan to do about it if elected?
The school system. Underfunded, dilapidated and mold-infested facilities, curriculum not aligned with instruction, and children (one is too many), matriculating through kindergarten through 12th grade not fully prepared for work, military or higher learning is unacceptable.
Additionally, when families make decisions about where to live, schools are a significant deciding factor. If we do not fund our schools, Richmond's appeal and bond rating will decline. Yet and still, I have hope that says it's never too late to turn things around.
I am a former RPS educator, School Board representative and mom. My responsibility will be to prioritize and assist with getting the money to our schools while continuing to build strong relationships in this shared commitment as we bridge the gap with the families, administrators, communities, teachers and students.
It is going to take everyone working together to bring about the change we want to see. I believe that when we invest in our schools, we invest in our children. And when we invest in our children, we invest in our future.
As a full-time council member, I will dedicate time meticulously to watching our city's spending trends. When the council forms the city's budget, I will make sure that the needs of our schools and community are present and heard. I will further identify where potential surpluses lie in order to redirect those funds into a contingency reserve specifically for school capital improvements.
For too long, Richmond Public Schools has gone underfunded. Accordingly, I will prioritize improvements to Richmond Public Schools over costly development projects, and, in a spirit of collaboration, negotiate a budget that reflects public education as a priority. Students come first! It is that simple.
If elected, do you plan to vote for or against the Navy Hill plan? Explain.
I will not vote in favor of the Navy Hill development plan. I have grave concerns about the process and outcomes of the project.
Specifically, the bidding process was seemingly not transparent, and definitively not in compliance with legislation, which requires it to be competitive. One bid on the table is not a competitive bidding process, and therefore the only alternative is to return to the drawing board and begin again.
Additionally, if this plan passes, the developers will own a large portion of our precious downtown land, with no guarantees of high-paying jobs, realistic affordable housing, or money being directed to our schools. The one guarantee is that corporate developers will see their projected revenue returns from this project before Richmond residents ever do.
Lastly, Richmonders have not consented in mass to its construction, especially when compared to continual calls for more funding for our public schools and public housing, per the referendum that included many of my constituents. It is an enhanced school system that truly increases our bond rating and helps us to become a Tier 1 city.
Do you believe Mayor Levar Stoney is doing a good job? Why or why not?
Regarding Mayor Stoney, I have seen a strong visible presence within the city limits. However, I have not seen a strong level of transparency, compliance with the law as it relates to the bidding process in the Navy Hill plan, and his serving the interests and needs of our most vulnerable residents prioritized at the same level as the interests of our corporate investors.
Many Richmonders, whom I hope to represent on council, have voiced their concern and disappointment in his inability to advocate for the needs of vulnerable and resource-neglected populations. The fact that residents in our public housing communities went without heat for an entire winter, and now they're in jeopardy of losing the roofs over their heads is problematic. There are also individuals who are at-risk of losing their jobs and access to future employment as a result of the new GRTC Pulse bus rapid transit line and the extreme changes made to the routes and placement of bus stops. Moreover, the homicide rate is so high that our reporters are no longer counting those collective lost lives.
Lastly, Richmond citizens, who are entitled to timeliness and a sense of responsiveness from their mayor, are concerned about the perceived inefficiency of city services, especially potholes. When those concerns are addressed, I believe I can confidently say that our mayor is doing a good job.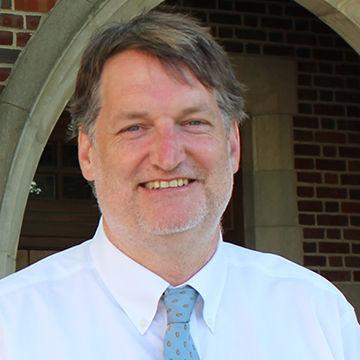 Candidate: Thad Williamson
Profession: associate professor of leadership studies and philosophy, politics, economics and law at the University of Richmond
Education: bachelor's in history and religious studies, Brown University; master's in religion, Union Theological Seminary, New York; doctorate in political science, Harvard University
What do you view as the biggest issue facing residents of the 5th District, and what do you plan to do about it if elected?
The biggest issue facing the 5th District is the current state of our public school system. Fifteen schools are located in, or are zoned for, the 5th District, so we need to focus on long overdue systemwide improvements. Progress starts with funding the Richmond Public Schools strategic plan. At the same time, we need to hold RPS accountable to clear and measurable goals.
However, we can't stop there. We also need to address the needs of children outside of school hours: investments in early childhood education, after-school programs, support services. Most importantly, we need to tackle an unacceptable 40% childhood poverty rate, starting with engagement with families and helping parents find better jobs.
As a former director of Richmond's Office of Community Wealth Building and an involved community member, I've seen the difference family economic stability makes in a child's ability to learn and thrive. And I've seen firsthand the power of collaboration between city agencies, RPS and community partners.
I worked to help start the successful RVA Reads program in our pre-K centers, promoting early reading, and also the RVA Future Centers in our high schools, assisting hundreds of students annually in applying for college and financial aid. These programs continue to provide the kind of positive support that I believe is so important to our community.
I will actively push for full funding of RPS needs while continuing investments in fighting poverty and support programs. I will push to fund construction of a new George Wythe High School. I will fully engage with the Education Compact to ensure meaningful, year-round dialogue. I will join forces with other city leaders to push for more state funding for our RPS.
Finally, I will insist on strong oversight and greater accountability from all city agencies so we can be sure our existing resources are prioritized to the things that matter most: supporting schools and helping our families thrive economically.
If elected, do you plan to vote for or against the Navy Hill plan? Explain.
I'm not going to vote for any deal that is not good for our community. We can't afford to pass up opportunities for progress, but we also can't afford to make huge mistakes.
My responsibility on the City Council is to make decisions that are fully informed and values-based. The City Council has established an extensive review process for the Navy Hill proposal. At this point in the process, I believe it is important to allow that process to move forward — it would be irresponsible to take a firm position either way without proper scrutiny.
There are too many unanswered questions to be a yes. And there is too much potential opportunity to be a no.
Do you believe Mayor Levar Stoney is doing a good job? Why or why not?
I appreciate my time working for two city administrations. While I don't agree with Mayor Stoney on every decision, I do see improvements: financial reports are now submitted on time; the relationship between the city and RPS has dramatically improved; investments are being made in new schools; there is increased investment in after-school programs; and I'm especially proud that my former agency — the Office of Community Wealth Building — has grown dramatically, helping 600 city residents gain employment last year.
However, I'm disappointed in the slow progress on developing an actionable, comprehensive housing plan for our city. This deserves much more attention and effort, along with: improving basic services; applying a robust performance management approach to all agencies; and improving crucial internal functions, like human resources and procurement, so the work of city government can proceed more effectively.
Lastly, I believe that the most important decision currently facing the mayor is the selection of a new chief administrative officer. We need an experienced leader with a vision for Richmond and who is prepared to tackle the organizational details needed for progress. This will be the most consequential decision the mayor makes during his tenure, and I hope it will prove to be a positive one for our city.