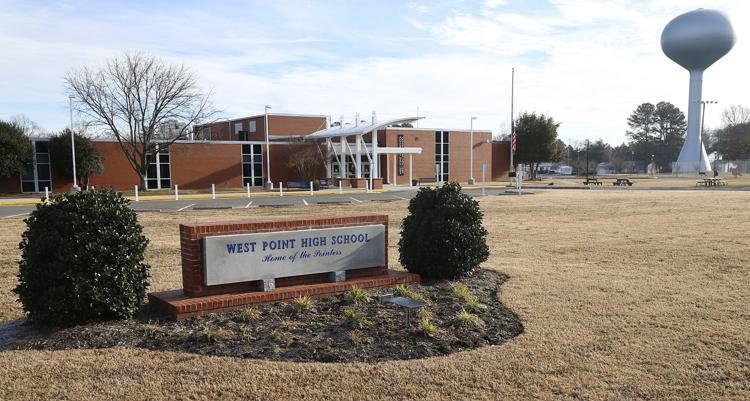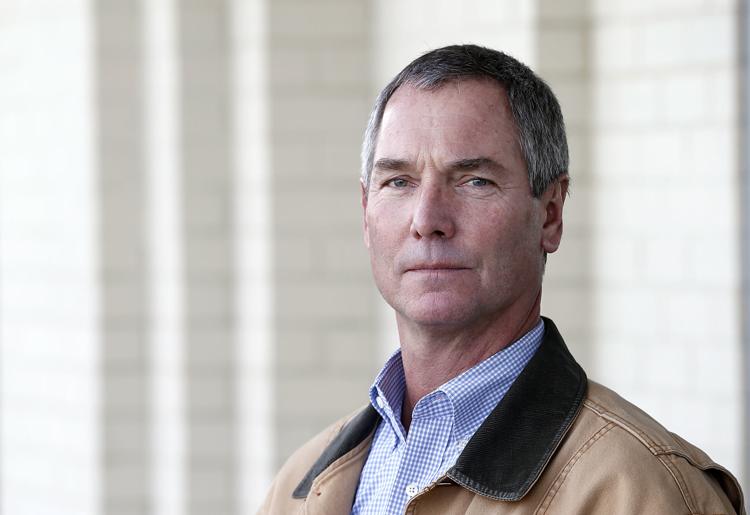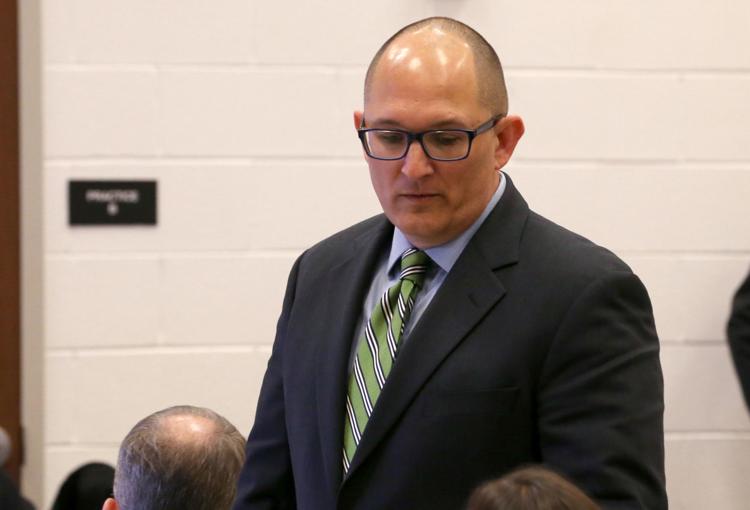 WEST POINT — Some of the messages piling up in Paul Diggs' inbox were easier to ignore than others.
He tried to tune out the out-of-town ranters who saw the story about the West Point School Board in the national news and wrote to call him and his colleagues communists, cowards and "flaming Perverts"; the two Australians who waded into controversy over the firing of a French teacher in a town on the other side of the world; and the guy from Oregon claiming to be a constitutional scholar who promised Diggs would be sued into oblivion.
"It is shameful that you cannot distinguish a real boy from a real girl," one critic wrote.
"You are the corruption in our beautiful country," said another.
"One day, God will judge you for what you have done in the firing of this teacher," one person wrote about the board's decision to fire Peter Vlaming for his religious-based refusal to use a transgender student's chosen pronouns.
Diggs, who juggles his duties as the West Point School Board chairman with an engineering career in Richmond, said he's lost sleep over the "hate" he's seen after he and his four colleagues voted unanimously on Dec. 6 to fire Vlaming.
"I worry that kind of talk and that kind of vitriol is going to incite someone that's not very stable to do something that's not very good," Diggs said.
The ninth-grade student and his family have stayed out of the spotlight, leaving it to others to make the case that what Vlaming did can cause real harm to transgender youth, and that they shouldn't have to worry about authority figures adding to the numerous challenges they face.
Meanwhile, Vlaming's story has taken off in conservative and Christian media. On Monday night, Vlaming, 47, appeared on national TV in an interview with Fox News host Tucker Carlson. With his lawyer by his side, the ex-teacher insisted he loved and respected everyone in his classes during his seven years in West Point schools, while calling his former student "biologically female." He was using the student's new name and trying to make the transition work, he said, but would not let his bosses force him to speak words he saw as untrue.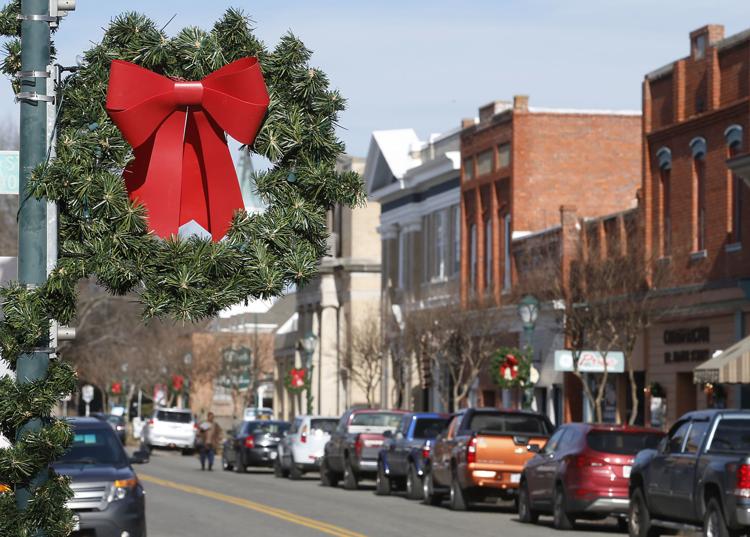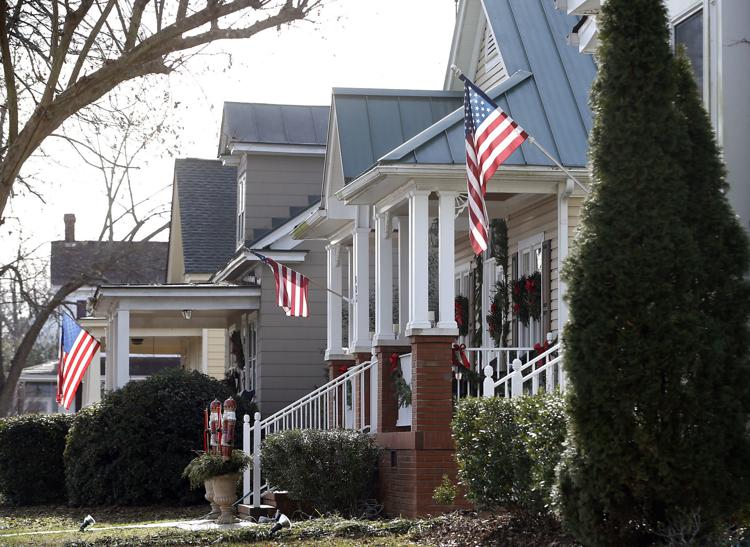 The School Board's action has revealed deep, emotional divides in a conservative town of about 3,300 people, a place where opinions on gender identity are far from unanimous. But Diggs isn't second-guessing whether he and his colleagues did the right thing for a student entrusted to their care. Most of the insult-laden emails, he said, are from people he's never heard of.
But then there are the responses from locals like Ron Kirkland, 49, who moved his family from Williamsburg to West Point for the schools and became a regular at town school board meetings. When Kirkland showed up at the last meeting of 2018 to talk about the Vlaming situation, he didn't come with venom. He brought a pumpkin roll cake made by his wife, Jennifer. He invited the board members to have some and wished them a merry Christmas. But he made it clear that he too disagreed with the decision to fire Vlaming.
In a situation that had "good and decent people" on all sides, Kirkland thought, wasn't there a way to work it out?
"I'm not sure that your vote reflects the values and character of our community," Kirkland said. "But I could be wrong."
The pronoun controversy in West Point, in King William County about 45 minutes east of Richmond, is believed to be the first of its kind in Virginia, and among the first in the country. It may not be the last, as more school administrators try to craft policies to accommodate and protect transgender students.
In this town, it hasn't gone smoothly.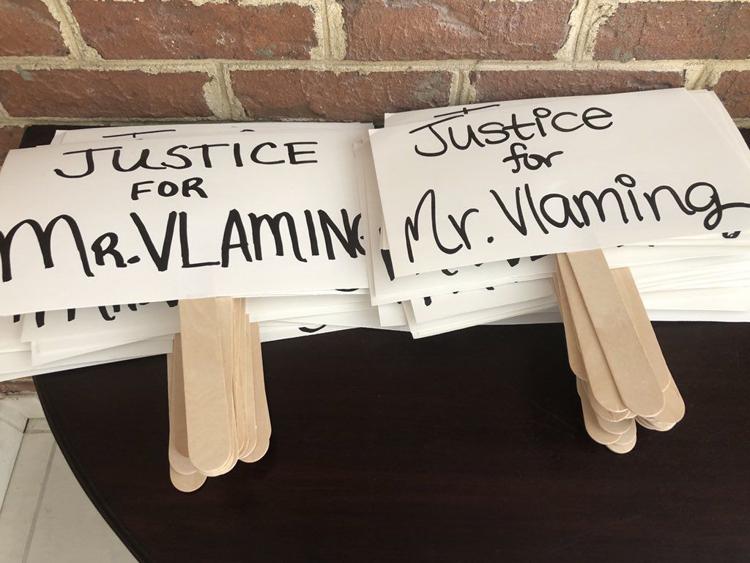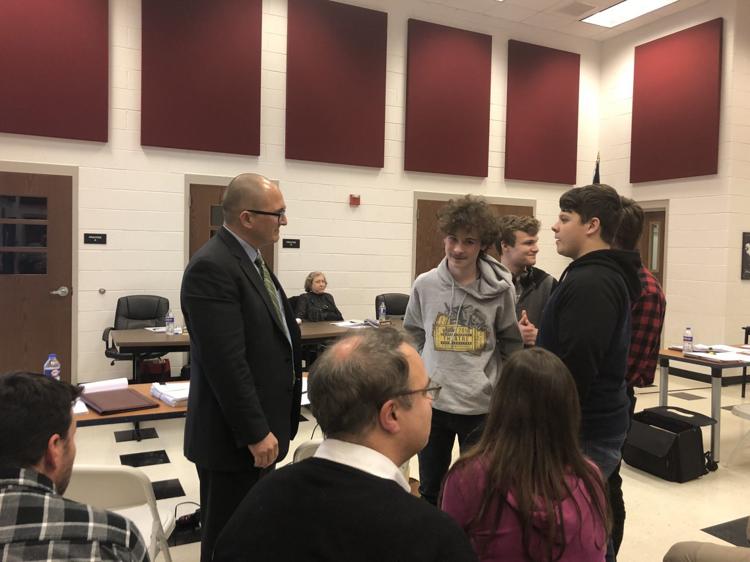 Students walked out of class in protest on the Friday after the board's vote, prompting administrators to send a note to parents the following week saying students would be punished for any additional disruptions.
"He has the freedom to believe whatever he wants," said 17-year-old junior Forrest Rohde, one of the students involved in the pro-Vlaming walkout. "The school shouldn't force him to believe something."
A local church took up a special collection for Vlaming and his family, adding to the tens of thousands of dollars already raised through an online GoFundMe campaign.
After his congregation raised almost $1,800 for Vlaming over two Sundays, Pastor Jim Goebel of First Baptist Church of West Point invited Vlaming to tell his story during a service in early January.
"It's going to be a service of encouragement. A service of love. We're not going to put anybody down or get angry or anything like that," Goebel said. "It's all going to be about the support of our faith for a brother in Christ who we feel is standing up for his beliefs."
Vlaming, who lives in Williamsburg with his wife and four children, hasn't said for certain if he plans to take his fight to court. The online fundraiser, which by Friday had totaled more than $41,000 from 675 donors, mentions the "probability of an extended legal battle."
After the school board took heat for not accepting public comments at Vlaming's hearing, officials are considering holding a town hall meeting or something similar after the winter break.
"It's been difficult for the whole community," Diggs said. "It's a big deal. And change is hard."
The board members have been lifted by quiet notes of support, some from parents of other transgender students. People have thanked them for erring on the side of kindness and standing up for the student, even when it looked like the unpopular thing to do.
"By helping this one student, you have helped many more kids who might not have the support of their parents, who might not be brave enough to come out yet but see a safe space and support that was once hidden," wrote one Richmond-area mother.
A West Point schools parent told the board that Vlaming should "find another job, perhaps at a religious school."
"Instead of doing his job as an educator, Mr. Vlaming has shown that he places his (unfounded) religious feelings over his own students' safety and learning," the parent wrote. "And instead of protecting our students, the community has rallied around the bully."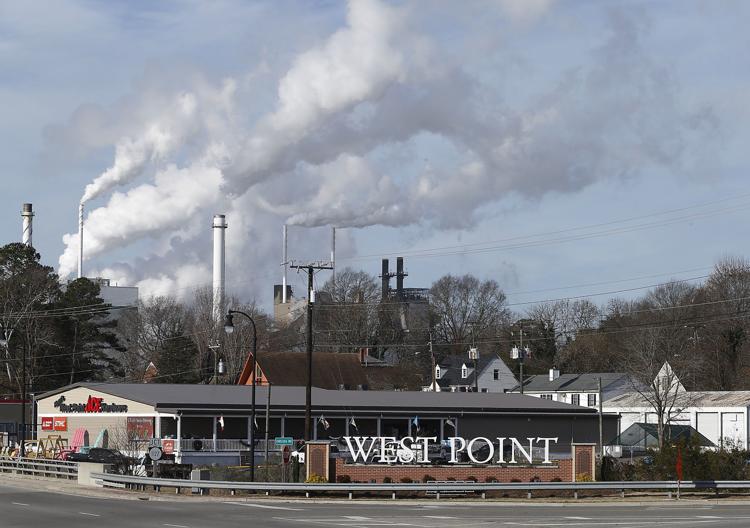 'Realize how absurd this is'
The town of West Point lies on a narrow peninsula between the Mattaponi and Pamunkey rivers. A massive paper mill dominates the skyline, obscuring a picturesque Main Street and Victorian homes that serve as reminders of West Point's past as a resort destination.
The school system - one of only two town-run divisions in the state - is a point of pride, attracting families from nearby rural areas who pay thousands of dollars per year to enroll in West Point's schools.
The town is strongly Republican. In 2016, Republican presidential nominee Donald Trump won about 63 percent of the votes in the West Point voting precinct. This year, Republican U.S. Senate candidate Corey Stewart received almost 60 percent.
The trouble at West Point High School began around the start of the fall semester.
The student's family had told administrators and teachers over the summer that the student had undergone a gender transition and would be returning to school with a male identity. School officials and other teachers agreed to use the student's name and refer to him using male pronouns. But Vlaming, who had taught the student before the transition, resisted.
He let his students pick new French names and agreed to use the student's masculine name, Vlaming said he would not use male pronouns for a student he saw as female, even though his superiors told him repeatedly to do so. Instead, Vlaming said, he would try to avoid using any pronouns at all when talking to the student.
School officials saw the situation as untenable, saying Vlaming's disparate treatment for the transgender student became obvious in the classroom. After Vlaming mistakenly used a female pronoun to refer to the student in late October, the teacher was put on leave and school administrators recommended that he be fired.
That set up the high-profile personnel hearing on Dec. 6, when Vlaming and his attorney, Shawn Voyles, brought in students, coaches and other supporters to testify that Vlaming was a respected teacher and a valuable member of the West Point schools community. School officials told the board he had been insubordinate and had created a hostile learning environment for the student that violated anti-bullying and anti-discrimination policies.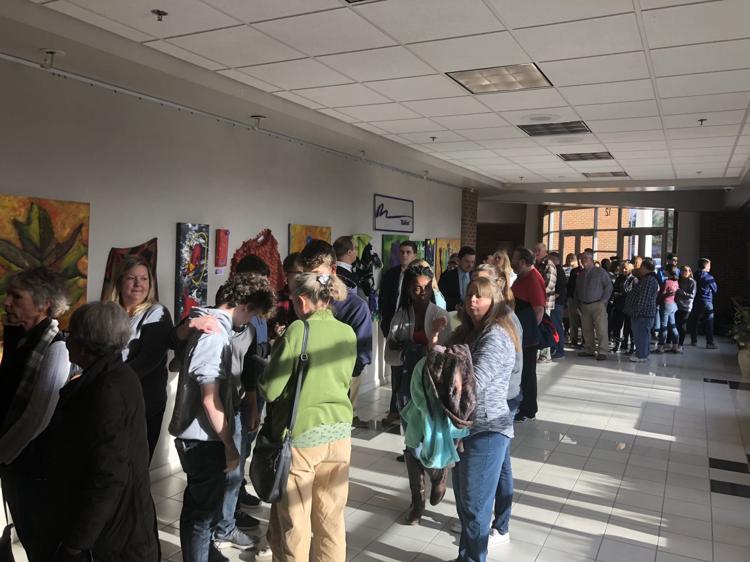 Vlaming's lawyer suggested that the high school may have been showing favoritism because Principal Jonathan Hochman lives in the same neighborhood as the student's family. Under questioning from Voyles, Hochman said the relationship wasn't particularly close.
"They're nice people. I greet them," Hochman said. "When they're in the neighborhood and I see them, we talk."
Near the end of the four-hour hearing, Vlaming read a lengthy statement in his own defense.
"Please, ladies and gentlemen, realize how absurd this is," Vlaming said. "Harassment and discrimination are proactive. They require action and intent. My actions and intentions don't even come close to resembling this."
Usually, personnel issues are treated confidentially, with sensitive employer-employee discussions happening behind closed doors. Employees have the right to demand an open hearing, which allowed Vlaming to state his case in public. The student and the student's family did not attend.
Several people who were in line were upset to hear that the board was only allowing a few dozen people into the small room where the hearing was held, which didn't come close to accommodating the crowd that showed up. Voyles also complained about the process, saying a public hearing isn't exactly public if the public can't get in.
Diggs stood by the process in a Dec. 10 email to his colleagues, saying the point of the hearing was to learn the facts, not to make a decision based on who brought the most supporters.
"He wanted it to become a public spectacle so that he could solicit the support and backing of groups that are not affiliated with our school," Diggs said in the email. "He achieved his goal."
Virginia education officials have crafted several model policies on bullying and harassment, but there's no statewide guidance on specific protections for transgender students.
The Virginia Department of Education has limited authority to set policy without a directive from the General Assembly. For now, state officials seem to be of the mind that what's happening in West Point is West Point's business.
"This is a local policy and personnel matter that does not involve the Virginia Department of Education," said VDOE spokesman Charles Pyle.
A policy enshrining the rights of transgender students would have trouble passing the Republican-controlled General Assembly, where GOP lawmakers have pushed for stronger protections for religious people accused of discrimination. If Republicans tried to pass a bill to protect teachers like Vlaming, it probably wouldn't be signed by Gov. Ralph Northam, a Democrat who supports LGBT rights.
A representative from the conservative Family Foundation of Virginia was at Vlaming's hearing gathering petition signatures, and the group released a statement saying taxpayers in West Point will "end up footing the bill for litigation that could easily have been avoided."
The ACLU of Virginia has made clear it believes the student's rights trump any free speech issues. The Virginia Education Association, a state advocacy group for teachers, has also sided with the student.
"All students should be treated with understanding, compassion and dignity," said VEA spokesman John O'Neil. "As educators, it's our responsibility to help establish a school climate that is accepting and secure for all."
One Virginia county is crafting a policy that could prevent situations like the one in West Point.
In Stafford County, a transgender girl was left alone in a middle school hallway during a fire drill as other students huddled in the boys and girls locker rooms. That incident in September led Stafford Superintendent Scott Kizner to craft a exhaustive policy that would allow transgender students to use the bathrooms and locker rooms of their choice and require teachers to use students' chosen names and pronouns.
In an interview, Kizner said he feels he had a "moral leadership responsibility" to act, even if he doesn't have the full weight of public opinion behind him.
"These are children," Kizner said. "I feel like I have an obligation to all 29,000 students in Stafford."
As West Point school leaders look to regroup in 2019, their advice to other communities is to get ready.
"You need to be proactive versus reactive," said West Point schools Superintendent Laura Abel. "Just because it's not a problem today does not mean it won't be a problem tomorrow."