Democrats are hoping to chip away at the Republican advantage on the Chesterfield County Board of Supervisors, where the GOP currently holds a 4-1 advantage.
There are two open seats on the board because Republican incumbents - Dorothy Jaeckle in the Bermuda District and Steve Elswick in the Matoaca district - are not seeking re-election. Leslie Haley, the chair of the Board of Supervisors is trying to win a second term in Midlothian , and she is facing challenge from Javaid Siddiqi, the vice chairman of the School Board. In Dale, Democratic supervisor Jim Holland is facing Republican Tammy Ridout. Clover Hill Supervisor Chris Winslow, a Republican, is facing a challenge from Democrat Debra Gardner.
Bachelor's of science in business administration degree from West Virginia University, law degree from West Virginia University
What are the top issues facing Chesterfield and the Midlothian district?
One of the biggest challenges is planning and controlling sustainable growth (residential and commercial) that compliments the existing history and community feel that we have come to love, but recognizes appropriately designed growth is inevitable and healthy. The ability to attract both commercial and residential growth involves a balance of proactive planning and appropriate economic development strategies. Those need to be paired with the attention to reinvesting in our aging neighborhoods and infrastructure to ensure a sustainable community and allow an affordable price point for new and existing residents while also investing in walkability and connectivity to make our communities safer and more enjoyable for our residents. To that we add that the appropriately placed and timed investment in infrastructure needs has to be addressed from all aspects of education, public safety and libraries and parks. It's a big challenge that requires leadership skills.
What should be done to address those issues?
Over the last four years, we have taken strides in that direction – by proactively engaging in creative ways to add infrastructure in advance to attract the appropriate commercial/retail/residential mix, by allocating monies in our CIP (Capital Improvement Plan) for bike and trail connectivity and requiring those additions, along with green space to be included in new development. Additionally, we've created our community enhancement department that is identifying resources and avenues to enhance our aging neighborhoods and partner with entities like the Maggie Walker Land Trust.
Why would you be the best candidate to address those issues?
I have raised my family here in Midlothian, have volunteered within this community in schools, homeowners' association work, foundation work dedicated to the Midlothian Village and child advocacy for over 20 years.  I have the background, the history of involvement and have led this community for the last four years through community engagement.  I will continue to be the voice of the citizens and will strive to make Midlothian and Chesterfield the best place to live, work and play.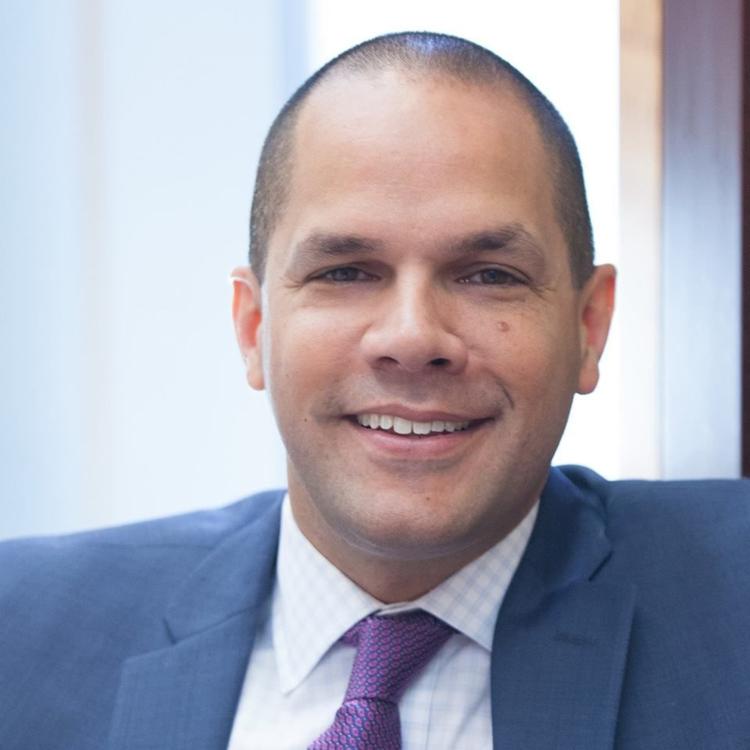 President and CEO of the Hunt Institute focusing on education policy
Doctorate degree in educational leadership from Virginia Commonwealth University, Masters degree from Virginia State University, bachelor's degree from VCU and associates degree from Richard Bland College
What are the top issues facing Chesterfield and the Midlothian district?
As Chesterfield County continues to be a sought-after area for development, both commercial and residential, we must factor in the impact that such growth will have on our residents. A high priority for me will be to thoughtfully and strategically plan for the future needs of our residents with community input in the areas of infrastructure, schools, and community resources.
A large number of families who move to Chesterfield County do so because of our highly-rated school system. The increase in property values that results from this demand contributes significantly to our tax income, which we use to fund the entire county. We must fund our schools not just to the point of adequacy, but to a level at which we can maintain and grow our reputation as the state-wide leader that the teachers, school leaders and support staff at Chesterfield County Public Schools have spent decades building.
We also know that residents remain in our county because of our incredible access to the arts, trails, sport facilities, libraries and other activities that offer opportunities for our neighbors to come together and experience our community. To remain attractive to residents of all ages and backgrounds, we must be diligent in making sure we provide access to community resources that meet the needs and interests of our diverse county.
What should be done to address those issues?
If elected, I will continue hosting opportunities, in a variety of settings, to stay engaged with and hear from residents to be fully aware of their concerns and thoughts on the direction of our county. Development must be smart and thoughtful. My goal is to facilitate efficient ongoing communication to allow all our neighbors voices to be heard and provide opportunities for timely resolution of our community's needs. I committed to fully funding our school budgets so that our students, teachers and support staff have what they need to be successful.
I will work tirelessly to ensure we attract businesses that pay a living wage and consider novel solutions to the real obstacles that our residents face, including an intentional approach to residential development that provides a diversity of housing options and continues to encourage business development in strategic locations.
Why would you be the best candidate to address those issues?
With 20 years of experience in our community as a teacher, principal, (Virginia state) secretary of education and the current Midlothian School Board representative, I am well prepared to work with county stakeholders, residents, school board representatives, business leaders and my fellow supervisors as we plan for the next decade of Chesterfield County's remarkable history.
It is because of my experience in all of these leadership roles in the community that I would bring a unique advantage and insight to the Board of Supervisors. I understand that the real work, the commitment to our community doesn't end on Election Day, it is just the beginning.
Above all, I will continue to be a relentless advocate for our public schools, teachers, and all our kids.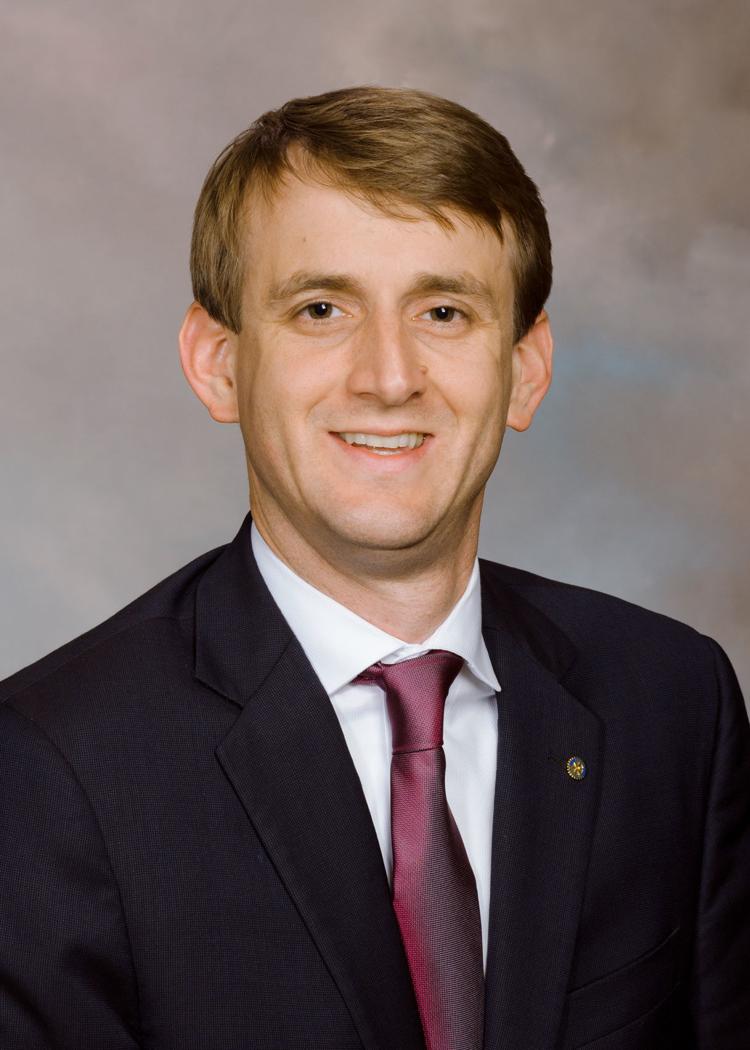 Chris Winslow, Republican
Lawyer and small business owner
Bachelor of Arts degree from the University of Mary Washington, law degree from Thomas Jefferson School of Law
What are the top issues facing Chesterfield and the Clover Hill district?
Education, Public Safety, Infrastructure.
What should be done to address those issues?
First, based on the recommendations of the Facility Condition Assessment Report, the Board of Supervisors must work with the School Board to develop a plan to achieve 2.5% in annual pay-go funding for school major maintenance. Second, while Chesterfield is the teacher pay leader among counties in the region, we must continue to make progress on compensation to attract high quality personnel. Third, county schools need to increase mental health staffing to properly diagnose and treat mental health issues. Fourth, we must continue to rebuild and renovate older schools to provide safer and updated environments more conducive to learning while providing capital investment and revitalization to our older communities. Fifth, our students need and we should support the social capital building benefits of mentorship and guidance that only one-on-one relationships can produce whether through Communities in Schools, MegaMentors, the YMCA, our newly formed Chesterfield Police Athletic League or other organizations. Sixth, we must expand the Clover Hill library.
First, Chesterfield should maintain competitive pay across all public safety agencies including the continued funding of career enhancement opportunities. Second, we need to support our Opioid Steering Committee's collaborative efforts to stop the deaths of our fellow citizens resulting from heroin and opioid use. Third, the County must work with our vendor to complete the construction of our regional emergency communication system.
Chesterfield must develop a plan to extend the Powhite Parkway to Hull Street Road to relieve the 288/360 interchange. In addition, we should continue to be aggressive in pursuing transportation funding and improvements from state, federal and local sources and continue to beautify our corridors as we have on Courthouse Road via planting trees.
Why would you be the best candidate to address those issues?
It has been an honor representing the Clover Hill District this term. Inasmuch as I believe that we should give as much to Chesterfield as she has given to us, it is so important to build a culture of problem solving based on collaborative and diligent work. I am extremely proud of the achievements of the school system including 100% accreditation, a 91% on-time graduation rate, and in leading the region in school construction and renovation. Great strides have been made for our personnel in the Police, Fire & EMS, and Sheriff Departments including but not limited to the addition of body cameras, two new fire stations, and meaningful increases in compensation. Finally, Chesterfield is #3 in the Commonwealth in job creation over the last five years, has maintained a Triple-AAA bond rating (only 1 of 47 local jurisdictions in the nation), and is home to our -- now county park -- River City Sportsplex, the top drawing sports tourism facility in the region with a local economic impact last year of $41 million. This record and the relationships forged along the way have demonstrated my commitment to lifting up all families across the Clover Hill district. I respectfully ask for their support once again on November 5.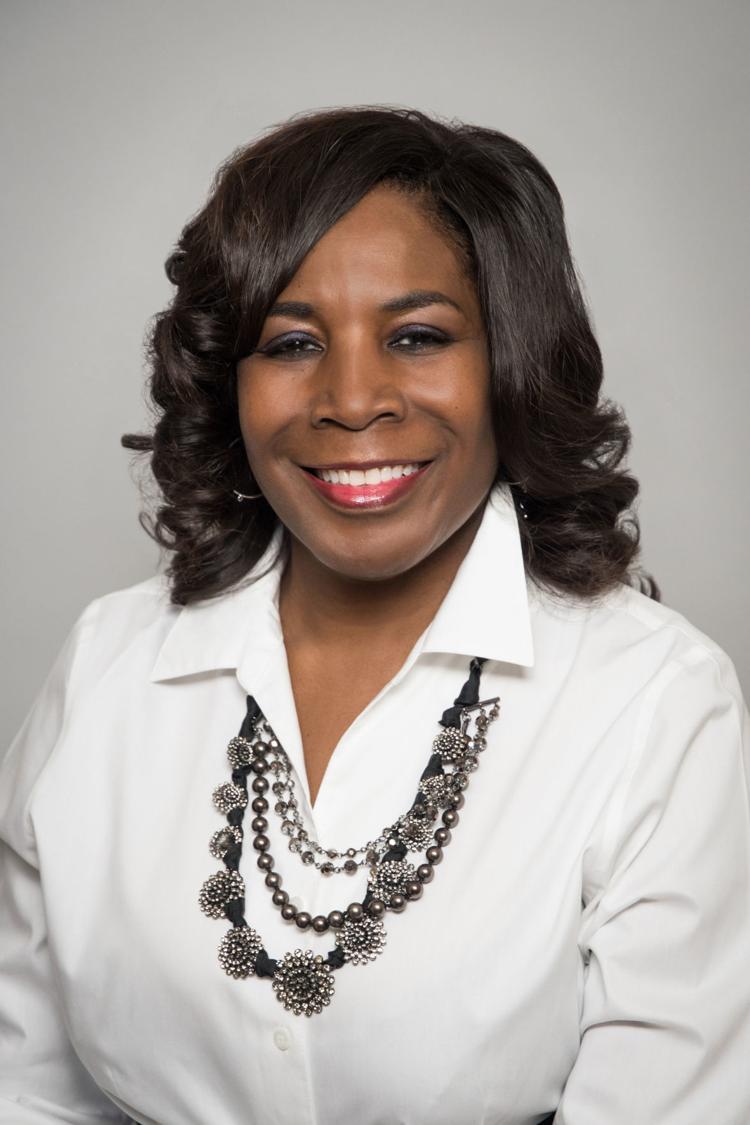 Retired Virginia state employee
Master's degree in public administration from Virginia Commonwealth University and a Bachelor of Arts in Sociology from North Carolina Central University
What are the top issues facing Chesterfield and the Clover Hill district?
Rapid and ill planned residential growth is straining our schools, highways and infrastructure. The current (Board of Supervisors) has not developed commercial income to match increases in housing.
Inadequate funding of schools. We are not adequately funding our schools, therefore, we are putting our children and school staff in unsafe and unhealthy learning environments.
Access to Transportation - Transportation is central to the economy and quality of life of our citizens. It also has an enormous impact on housing affordability. It is the second largest household expense (behind only housing). As an area with few mobility options, we need to increase access to alternative options of transportation to all citizens including the elderly, low income and unemployed.
What should be done to address those issues?
I will ensure that growth is responsible and well-planned. I will make sure that growth balances the interests of families with those of the business community. I will be transparent and have open communication regarding new developments. I will conduct education campaigns. Resistance to some residential and commercial development can be powerful barriers to affordable housing by creating costly delays for projects or blocking them altogether. This resistance is frequently fueled by fear of the unknown, misperceptions and distrust of our current leaders. Communication builds trust. I believe residential growth should have components of reducing barriers to affordable housing and provide more housing choices and strengthening existing communities. New commercial development should have components that includes mix use amenities that benefit the surrounding communities and ensure any development protects our natural areas, open spaces and our farmland.
I would vote to adequately fund our schools and will advocate for identifying more predictable additional funding sources for schools such as the meals tax. I will work with school board members to build a better relationship and collaboration. And as an area with few mobility options, I work to increase access to alternative options of transportation to all citizens including the elderly, low income and unemployed.
Why would you be the best candidate to address those issues?
I've lived in Chesterfield County for over 30 years. I know the community, I know the issues we face, and I know how important it is to look to the future. I've dedicated my life to public service, and I've had a long, successful career in state and local government. I believe that it's my job to serve ALL of my constituents and to find creative solutions to the challenges we face. We need leadership that looks to the future. I bring decades of experience in long-term community planning, anticipating needs, and serving people of all socioeconomic backgrounds. Chesterfield County is a great place to work, start a family, and get an education, but as our community becomes more diverse, we need to ensure that everyone, including our homeless, low-income and elderly populations have access to the resources and programs they need. I will put Chesterfield families first by working to create a family friendly economy. We are all better off when everyone has the tools to build a good life, including affordable housing, safe and healthy learning environments for our children, and access to transportation. I will be a voice for honest, hardworking people. It's the right thing to do.
My commitment to the community is rooted in my upbringing. My family instilled a strong sense of shared responsibility in me, and I bring that same spirit of service and duty to my work. I bring fresh energy to this position. As Chesterfield County becomes more diverse, our needs are becoming more complex, and we need to take a fresh look at our needs and priorities.
I'm also a great listener. I think actively seeking out input from those we serve is the mark of an effective leader.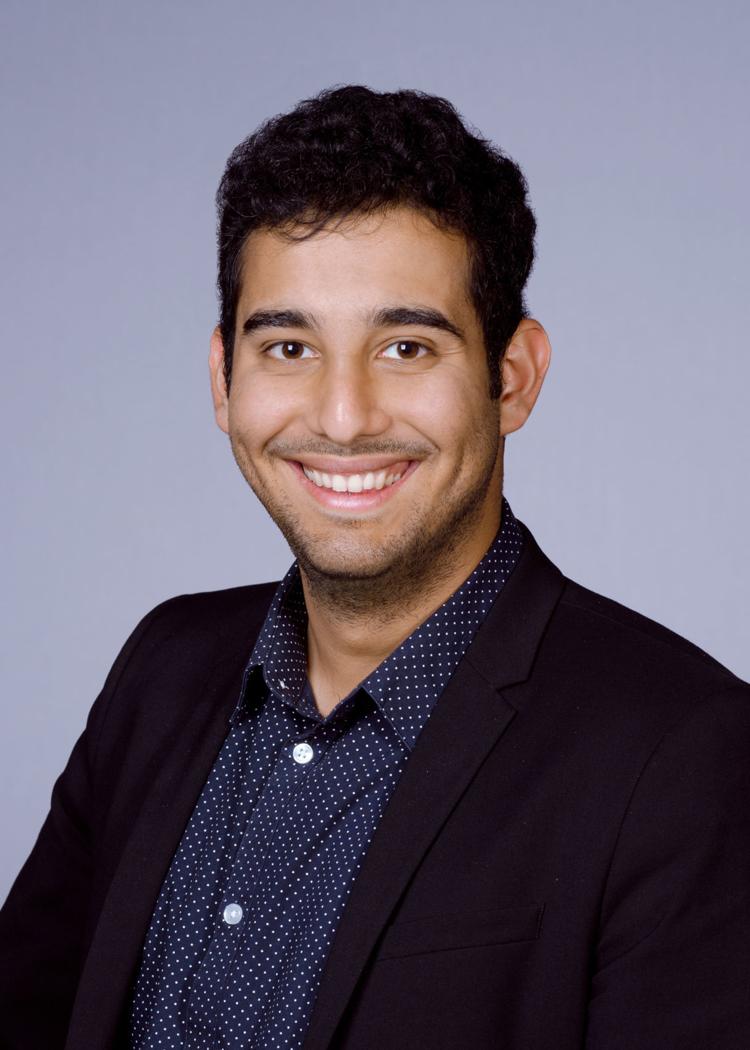 Bachelors degree in economics from Virginia Commonwealth University
Owner of a small import-and-export business
What are the top issues facing Chesterfield and the Bermuda district?
Issues facing Chesterfield include: concerns regarding quality of schools, costs associated with an aging population, public safety, lack of access to transportation, lack of sidewalks, and lack of transparency on government expenditures greater than $10 million.
What should be done to address those issues?
Many of these issues can be solved with a better cash proffer system. Development creates a need for more government services. Cash proffers are a fee developers pay to offset the costs their developments put on government services. Our current supervisor voted to cut these fees on extremely wealthy developers by millions of dollars. As a result, middle class citizens are essentially subsidizing the bill through real estate and car taxes. Under state law, we can create a new system that doesn't require middle class taxpayers to subsidize the cost of development on government services. This will allow Chesterfield to manage growth and have money for services.
The best way of addressing all of our issues is building a system of transparent government that represents people. There are simple steps that can be taken to build this government. We need to make it easier for citizens to be involved. Appointed boards like Chesterfield's Economic Development Authority work on multi-million dollar decisions that directly impact our neighborhoods and communities. Currently, there is no requirement for public EDA meetings to be recorded or broadcasted. This makes it harder for citizens to be informed. Boards like the EDA need to have their public meetings recorded and put online so citizens can see what their local government is doing. I asked for this publicly in 2018. Our Board of Supervisors did not listen. Chesterfield also needs to restructure and lengthen the public hearing process on major decisions. More citizen involvement in public hearings will result in better financial decisions. In addition, the Board of Supervisors needs to work on giving relevant information to all community members impacted by government decisions. Making our government transparent and accessible to citizens is good for people, good for business, and good for Chesterfield as a whole.
Why would you be the best candidate to address those issues?
This community knows me very well. As someone who has a background in economic analysis, I knew that the 2018 megasite could not have brought a positive return on investment to the community. I am the only candidate in this race who stood with you against the megasite. I am the only candidate in this race who stood with you when you were worried about how development around Swift Creek Reservoir could impact your drinking water. I am the only candidate in this race who stood with you when you were worried about changes in advertising regulations that made it easier for PayDay loan companies to take advantage of people. I am standing with you now in regards to your concerns about how the Carvana case will impact your daily lives.
It is not right for a member of the Board of Supervisors to take campaign contributions from a donor and subsequently vote on a case that would allow the donor to profit in the millions of dollars. This is the current norm. I am the only candidate in this race refusing contributions from developers. If a private business interest gives me money and subsequently has a case in front of the Board of Supervisors, I will not vote on that case.
As the candidate recommended by the Chesterfield Professional Firefighters Association and the PAC of the Chesterfield Education Association, I will stand up for public servants. The vision for the future of Chesterfield belongs to the community. The vision for the future does not belong to special interests. A representative must put the needs of the people first. I have a record of standing with you when it was easy. I have a record of standing with you whenit was hard. As your Supervisor, I will stand up for you as I have in the past. I can't do it alone. I'm going to need your help. No individual alone can make the community's vision for the future a reality. That is why I say: Together We KHAN.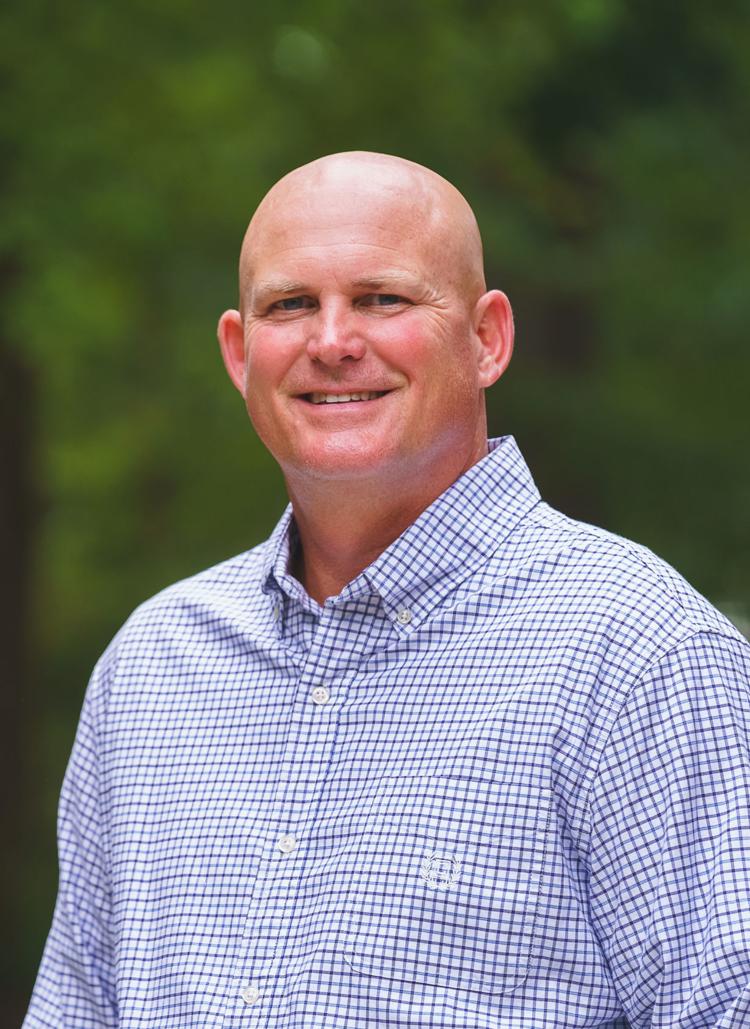 Jim Ingle Jr., Republican
Senior project manager at the R.J. Smith demolition contractor
Associates degree in business from Richard Bland College, bachelor's degree from the College of William & Mary
What are the top issues facing Chesterfield and the Bermuda district?
The biggest issue that faces us as a county is the manner in which we preserve and protect the quality of life that makes us so special. I believe that in order to do that, me must center our efforts on four key areas: public safety, education, revitalization and maintenance of value of older neighborhoods, jobs and growth.
What should be done to address those issues?
Public Safety – We must ensure that our first responders have the resources they need to protect and serve Chesterfield families. We must give those departments the resources they need to recruit and retain the best police officers, firefighters, and rescue personnel. Additionally, we need to pursue an "all-in" approach to the opioid epidemic that emphasizes prevention, education, treatment, law enforcement, and personal accountability.
Education – We must make sure our educators and students have the resources they need in the classroom to ensure that every child in Chesterfield County receives the best education in the nation. We also need to prioritize school maintenance and the school transportation system. I will work to build a good relationship with the new School Board so we can provide a first class education and solve the current issues in an efficient manner.
Revitalization and Maintenance of Value of Older Neighborhoods - We must place a primary emphasis on revitalization of older communities and maintenance of value of older neighborhoods as a key component of our economic development strategy. In the Bermuda District, the Northern Jeff Davis Plan is a solid start, but it is only a start, and it is an effort that we must continue to undertake across the district and across the county.
Job and Growth -- We must balance the future needs of the community with the concerns of existing residents. We must ensure that land use decisions are made in a transparent manner that emphasizes consensus, consistency, predictability, and a place at the table for all stakeholders.
Why would you be the best candidate to address those issues?
I believe the county should have servant leaders who focus on quality of life issues like public safety, education, and economic development/jobs. I want to ensure that our first-class public safety system with our Police, Fire, Rescue and Sheriff's departments are supported in a manner that allows them to continue delivering the highest standards while serving Chesterfield citizens. I want to work with our new School Board to focus our priority and resources on the students and teachers in the classroom, transportation, and facility maintenance. I support policies that fairly balance the future needs of the community with the concerns of existing residents. I have an Associate's degree in Business from Richard Bland College of the College of William and Mary and a Bachelor's degree in Economics from William and Mary. I have over 25 years of experience in business. I have experience in sales, estimating, purchasing, budgeting, project management, management, and consulting. In addition, I have run my own small business. This experience has given me the understanding that teamwork is necessary to succeed in all endeavors. Serving the community through Scouting as a Cubmaster and Troop committee member, serving my church through leading a Sunday School class, as an usher, and as a member of the Safety team, and spending the better part of 20 years as a volunteer at the Bon Air Juvenile Facility have shaped my heart for servant leadership for our community.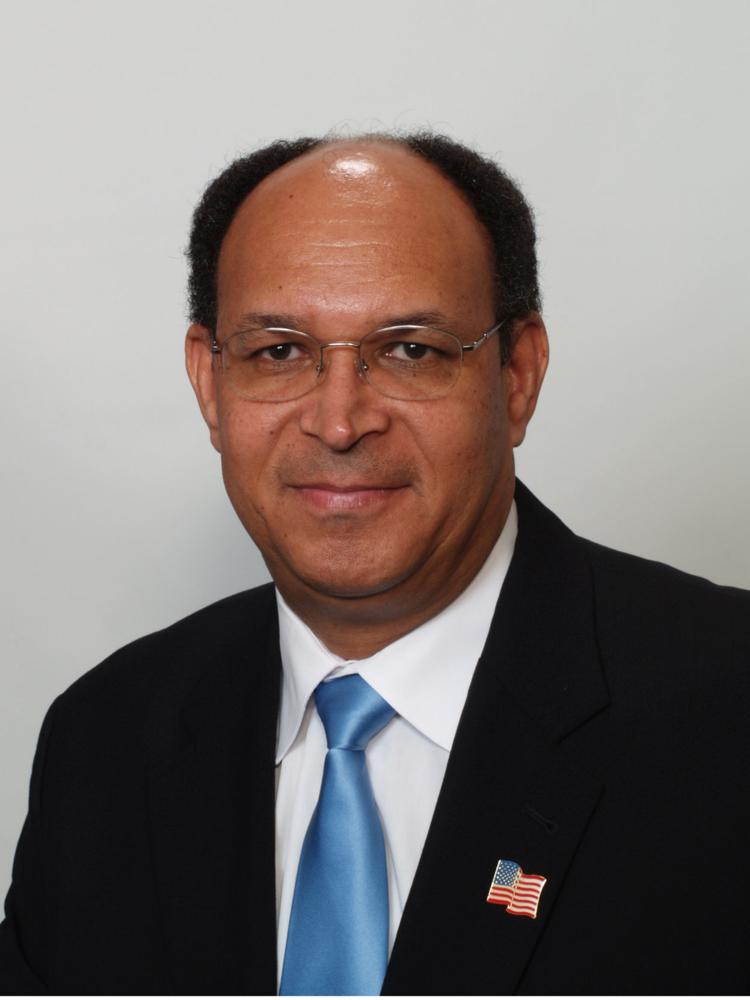 President of Holland and Company accounting firm
Master's degree in business administration from North Carolina Central University, Bachelor of Science degree from Fayetteville State University.
What are the top issues facing Chesterfield and the Dale district?
Public Safety, education and transportation are important issues in the Dale District and Chesterfield County.
What should be done to address those issues?
In order to address these issues I have proposed leveraging grants and state money along with local funds to address and fund public safety needs, public education initiatives and key road projects.
I am disappointed that some feel that our community is an unsafe place to live. My official report is that the crime rate in Chesterfield has dropped over the past two years. The evidence is in our local and regional declining jail population. I have addressed this issue by supporting short and long-term funding for our first responders to receive better technology, new vehicles, new facilities and training. Many people have lived and worked in Chesterfield for many years and have never had any issues with public safety.
The care and maintenance of our infrastructure and facilities are line items that need to be funded. I remain diligent to replace or renovate older homes, facilities and schools in Dale. Our Residential Incentive program is now available to property owners who want to improve their property. As supervisor, I addressed this issue by holding district meetings and posting information on our district page to inform our citizens. Thanks to approval by voters in the 2013 bond referendum, I led the effort to build a new Beulah Elementary School, which opened last year. With my approval via the budget, our Central Library was recently renovated and the former Beulah Elementary School building has been repurposed to serve as a community recreational center and office space for Parks and Recreation. As a result of additional funds allocated to the schools, we now have two Career and Technical Centers that offer opportunities in high demand classes for our students. I will continue to fund, encourage and support everyone who works in education.
Transportation is also an important issue as funding for road projects is needed in our county. Our budget, which was approved by me, will allow our county to move forward with key road projects that are critical to the county's future. As supervisor, I addressed the transportation issue on the Jeff Davis Corridor back in 2017. My recommendation was highlighted in the Richmond Times-Dispatch on June 4, 2017. I encouraged our county manager via the transportation team to find funding for the Jeff Davis Corridor transit service. The research was done and a grant was received to test ridership in the Jeff Davis Corridor for three years. My aim as Dale District Supervisor is to serve and support all citizens of Chesterfield County.
Why would you be the best candidate to address those issues?
As an experienced, honest and transparent leader who listens to citizens, I am the best candidate. As a disciplined military veteran, I have worked well with other stakeholders to get the job done. Getting along with others and listening to people from all walks of life is natural for me as I represent the people of the Dale District. My professional skills as a CPA, Certified Public Accountant, have helped the county with financial data. I have provided recommendations that have allowed the county to reformat financial reports that are easy to read as we move forward with our AAA Bond rating. When re-elected, I will continue to review financial reports and ensure that funds are allocated equitably to meet the needs of our districts.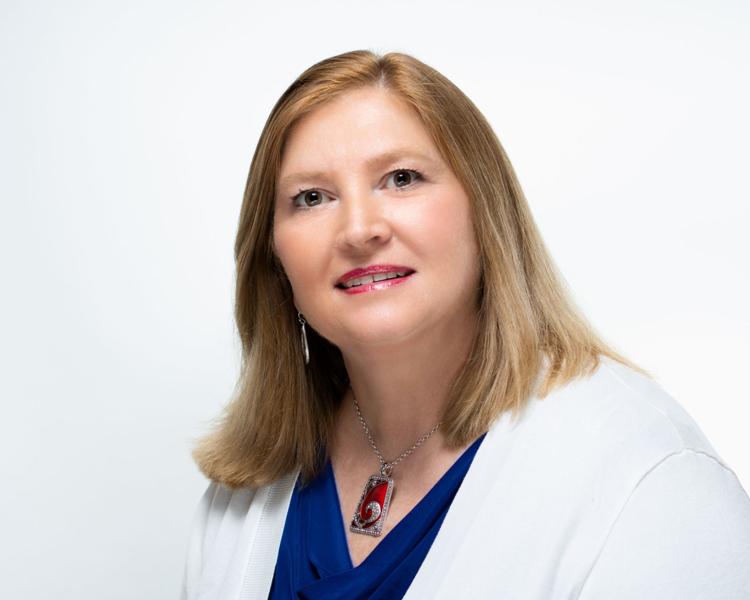 Bachelor's degree in dental hygiene from Virginia Commonwealth University
What are the top issues facing Chesterfield and the Dale district?
The main issue currently facing Chesterfield County is maintaining the county's infrastructure with smart business development and revitalization. In the Dale District, the fire stations at Five Forks and Nash are still low on the capital improvement plan despite the passing of the recession. Dale District has a large senior population that needs first responders. Well maintained fire and police services improve the safety of all citizens, lower home insurance rates for residents and stabilize or increase property values. Our population is now the lowest in the county, and the infrastructure needs have become more pressing in other districts. Our fire department reports that (under) current conditions they are unable to meet their response goal seventy-five percent of the time. However, we keep developing without the appropriate catching up on our infrastructure. We need more policing in higher crime areas, yet these numbers aren't part of the conversation when approving projects despite our Dale District having the second highest crime behind Bermuda.
What is even more frustrating, we have the new Beulah Elementary school that is almost at capacity and the Falling Creek Middle School is the most overcrowded school in the county. The schools latest report, higher priority is meeting the needs out west (Cosby, Swift Creek, etc.) while the Dale district is not in their top four capital improvements. Instead, Falling Creek Middle School overcrowding is considered a lower priority need yet the School Board claims it wants equity?
Furthermore, we have very little business development in the Dale District since the recession. Without any smart business growth, it is difficult to encourage positive, impactful and sustainable development projects. Examples include an empty grocery store near SWIMRA, an empty Walmart near the Wendy's and the vacant Martin's grocery store at Centralia Road and Ironbridge road (Bermuda District). In addition, there is plenty of unleased Airport industrial park commercial space. Although, most mixed-use higher density developments are more successful near the intersection of major roads we are doing a disservice to our existing residents when we leave empty commercial buildings and we don't address the existing problem areas before building new developments. This is a challenge for the CEDA as most developers prefer to develop in our area that is more likely to be sustainable. We need more job opportunities in the county so residents can work closer to home.
What should be done to address those issues?
In order to support and improve the county infrastructure I would expand the county's business community. Initially, I would support streamlining the county's permit processes in order to get businesses up and running in a more efficient matter. I would encourage citizens to be engaged earlier in the process without jeopardizing the developers financial backing but allowing us to get a better result and get the increased business revenues to pay for every district's infrastructure. In addition, I would increase and adapt our young workforce through business internships and apprenticeships with our school Career and Technical Centers, so we have sustainable business models for the future. This way our residents have a better quality of life where they can work, play and life in Chesterfield.
Why would you be the best candidate to address those issues?
As a full-time supervisor, I will be able to advocate for the needs of Chesterfield citizens and the county's business community in a transparent, timely and consistent manner. As an active member of the Chesterfield Chamber and other business alliances, I am very aware of the need for business development in the Dale District.
My past experiences and expertise as a state and national healthcare advocate will enable me to build bridges among all Chesterfield County citizens and the business community in order to make impactful, positive and sustainable decisions for our entire community. My vision for our county includes building a younger workforce to expand business growth. Expanded business growth will increase the tax base in order to sustain a productive school system, public safety, provide services for Chesterfield's growing senior population and maintain the county's maintenance and infrastructure needs.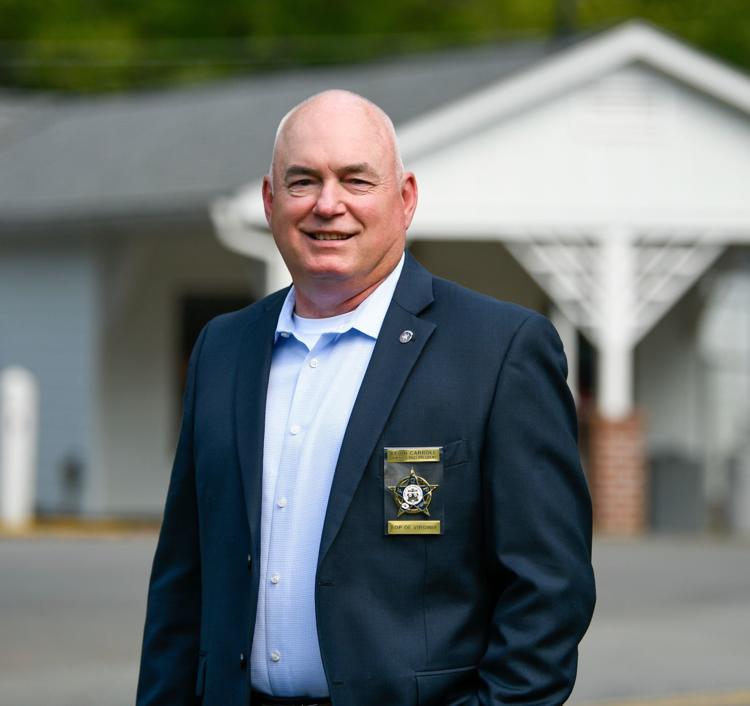 Kevin Carroll, Republican
Retired Chesterfield County police officer
What are the top issues facing Chesterfield county and the Matoaca district?
Managing growth and timely infrastructure improvements are always a challenge for any community. Growth is good but can have consequences in several areas that effect our residents. As I talk to voters, one complaint that comes up often is traffic and road conditions. Funding new and aging infrastructure will be a significant challenge. Fixing roads and bridges is a public safety and quality of life issue. Growth also affects natural resources such as the water supply.
For our schools, we need to address overcrowding, the teacher and bus driver shortage, and safety. Finding a solution to the school bus schedule is a priority. Like the rest of the country, we have a firefighter and police officer shortage. Response times for calls for service continue to increase because of growth. If you dial 911 you need us there as soon as possible. The needs of Ettrick and Moseley are vastly different. In the Ettrick area, we need to encourage investment and work toward revitalization.
What should be done to address those issues?
The Powhite Parkway Extension needs to be built to relieve traffic congestion in western Chesterfield. I want to work with all stake holders to develop a plan to make this happen.
My goal will be to work collectively with community members and county staff to better prioritize infrastructure projects. As leaders, we need to better predict population trends based on development and maintain timely infrastructure improvements that directly affect quality of life issues. Chesterfield County has developed a Microsoft-based forecasting tool as "a long-term value proposition" that will help elected officials make more reasoned, well-informed funding decisions about schools and all of Chesterfield's public infrastructure.
Our Utilities Department has proposed construction of a new water treatment plant on the Appomattox River which is expected to cost $253 million and includes acquisition of land. However, I don't know what plan is in place to pay for this project that is necessary to support the amount of growth that is planned for our community. This will need to be funded.
To address our public safety, bus driver and teacher shortage, we need to review our recruitment and retention measures. We need to be competitive in order to keep the employees we have invested in.
I would like to see an upgrade of our school security systems to ensure we provide a safe and secure environment for our children to learn.
With the creation of an enterprise zone in Ettrick, an opportunity has been created to spur investment and development. I will work with the community partners in Ettrick to find the right investment fit to meet the community needs. Ettrick is a beautiful part of Chesterfield that has much to offer. Renovation of the Ettrick train station, a new Ettrick Elementary school and fire station will add value to the quality of life in Ettrick. Attracting people to visit and perhaps move to the area will encourage business growth.
Why would you be the best candidate to address those issues?
I have a proven track record of successful leadership as President of the Virginia Fraternal Order of Police, local lodge President and a police Sergeant for 19 years. Having a strong working knowledge of local and state government and a long-standing commitment to the citizens of Chesterfield County, I feel I possess the qualities to provide experienced, ethical and principled leadership for our community
Too often government leaders fail to effectively communicate with the people they serve, and this can lead to distrust. I am running because I believe you must be honest and transparent in what you are saying and be in touch with the people who elected you to serve them. This is what I did for 32 years as a police officer. I will continue to serve you, full-time in my retirement, as a commonsense voice of reason.
Bachelor's of degree in government from the University of Virginia, law degree from University of Richmond and masters degree in social work from Viginia Commonwealth Univesrity
What are the top issues facing Chesterfield county and the Matoaca district?
Many of our neighbors have lost respect and trust in our Board of Supervisors. In my opinion that is our biggest problem. It is difficult for the county to thrive and move forward in a manner that is conducive to the entire county if strained relationships exist between the BOS and its constituents. The constituents that I have spoken with have shared they are being ignored and that developers and other outside interests have more influence over the BOS. Another issue that our county faces is that our development is not compatible with our resources. We are constantly trying to catch up with the various developments that have occurred within our county that has contributed to overcrowding in our schools, issues with transportation and infrastructure and a lack of resources regarding public safety. We need to improve how we manage our development and ensure that the appropriate resources are available to accommodate the said development. This would allow us to take a more proactive approach regarding our planning versus having to react to projects/developments which tends to have a sense of urgency to find a solution. It may be best to plan in a manner that is data driven and includes the input of our constituents.
What should be done to address those issues?
I would lead the charge in restoring the relationship between our Board of Supervisors and the constituents. Restoring trust in the leadership will allow us to conduct business more effectively, provide balance where it is needed and tackle the issues with transportation, over development, affordable housing, competitive pay, infrastructure etc. We must work together and focus on the needs of our neighbors while keeping them informed. We are losing many of our workers to other localities because they are earning competitive salaries elsewhere. We need to take care of our own better. We must work together and develop working relationships that are focused on the best interests of Chesterfield County versus selfish agendas or helping a select few. We must develop a more positive working relationship that promotes communication, transparency, collaboration and accountability. I would try to make the Board of Supervisors meetings more peaceful, family friendly and safe. This includes modifying the agenda so that the pressing issues are not held at the end, providing child care, and ensuring the meetings do not end so late so that all of our constituents (seniors, families with children etc.) can return safely to their homes.
Why would you be the best candidate to address those issues?
I would be the best candidate because I love Matoaca and genuinely care about her well-being. I'm from Matoaca and made the decision to raise my children in Matoaca as well. I will listen to our neighbors. I want what is best for Matoaca and that includes helping and serving those who are a part of our Matoaca Community and Chesterfield County as a whole. I have a heart for people and a desire to ensure that everyone succeeds. This is why I became an attorney and also obtained a Masters of Social Work Degree. I have been advocating for others for over eighteen years. I choose to strengthen and empower individuals because I truly believe that we are all connected to in some way. Strong stable individuals, develop strong families which strengthens our community! This produces a strong Matoaca! I want all of our children to have equitable access to a quality education and opportunities; our neighbors to have affordable housing; competitive pay for our teachers, firefighters, law enforcement, and bus drivers. Those who are committed to providing services to our district should be able to afford to live in our District. Our elderly should also have access to affordable housing and transportation.