There will be at least three new Henrico School Board members next year as John Montgomery, Beverly Cocke and Bill Pike are retiring at the end of the year.
The new School Board will be tasked with making decisions next spring about a comprehensive school redistricting plan that could change the demographics and populations of several schools.
The plan is intended to help alleviate overcrowding in a number of county schools, particularly in the more developed western end of the county, but officials say they would also like to break up concentrations of poverty in some areas to improve socioeconomic equity.
Outreach coordinator for the University of Richmond, Henrico Library Advisory Board Member
Why are you running for office?
Education runs in my family. My mom worked tirelessly to inspire students and teachers alike, and instilled in me the value of equal access to learning opportunities and resources. That fueled me from a young age to serve my community. I am running for school board to help students thrive in a global workplace, and to be the ally our teachers need in their fight for the compensation and benefits they rightfully deserve.
What issues appear to be the most important to constituents in your district?
We have been knocking on doors, having meet & greets, and talking to parents and teachers across every precinct since January, and Brookland voters are saying overcrowding, teacher pay, and leadership transparency are the most important issues.
If elected, how are you planning to address those concerns or ideas?
My first meeting will be with our Brookland District Supervisor and members of the Henrico County Planning Commission to co-create, co-vision, and deliver a transparent roadmap to improve the HCPS experience.
My goal when elected is to lean on my experience and working relationships with our elected officials. The Henrico Board of Supervisors appointed me unanimously, twice, to represent Brookland—on the Henrico Grievance Panel and on the Library Advisory Board.
I'm proposing solar panel installations that allow the county to save money, reduce its carbon footprint, and redirect those savings into compensation packages for our teachers & staff deserve.
I will uphold the Henrico Way traditions of community collaboration and constituent service by creating a Brookland student cabinet, holding regular office hours, and to hear about problems and ideas directly from families.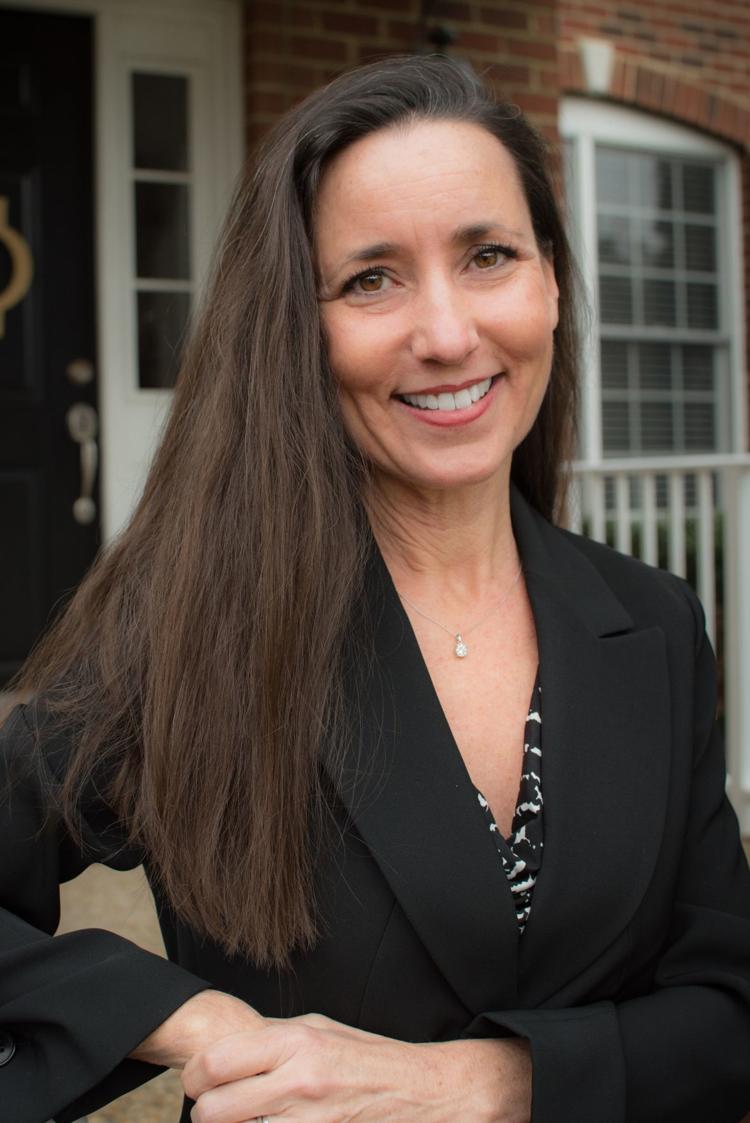 Why are you running for office?
I believe every child deserves a safe, first-rate education and the resources necessary to be successful and life ready after high school graduation. I'm invested in the future of our children, teachers, staff, and schools! I am an independent voice that will fight for our children and teachers – not a party. I believe by working together as One Henrico, we can make a difference.
I've spent time inside the schools as a student, parent, advocate, and volunteer. These different perspectives make me the most experienced and knowledgeable on our school system's triumphs, needs, and challenges. I attended Holladay, Moody, and Hermitage prior to earning my degree in Finance at VCU. As the only candidate with children in Brookland schools, I understand the unique differences our children and teachers face from school to school. In addition to serving on PTA Boards and volunteering in my children's schools since 2011, I currently co-chair to the Henrico Lay Advisory Committee, serve on the HCPS Strategic Plan Steering Committee, and co-founded an education advocacy group, Equitable Advocates. These are among the many reasons why I am endorsed by the Henrico Education Association PAC.
HCPS has a budget that exceeds $600 million. As the Brookland District candidate with decades of business and financial experience, I possess a valuable skillset to assist in the most efficient and equitable allocation of these funds.
What issues are the most important to constituents?
The most critical issues in the Brookland District include comprehensive redistricting, overcrowding of our classes and schools, teacher and staff shortages, and resource allocation to ensure ALL of our students are safe, successful, and life ready.
If elected, how will you address them?
Once elected, I will work diligently to make sure Brookland constituents get the redistricting representation they deserve. I support proactive planning and budgeting that reduces class sizes and eliminates overcrowding in our classrooms and schools. Students and teachers benefit from smaller class sizes that allow for improved communication, relationships, and learning environments.
I plan to recruit, retain, and reward the best and brightest teachers and staff by empowering them with relevant curriculum and professional development, competitive compensation, increased support, guaranteed planning time, and reduced student testing.
I plan to champion resource allocation that supports every student academically, developmentally, mentally, and physically.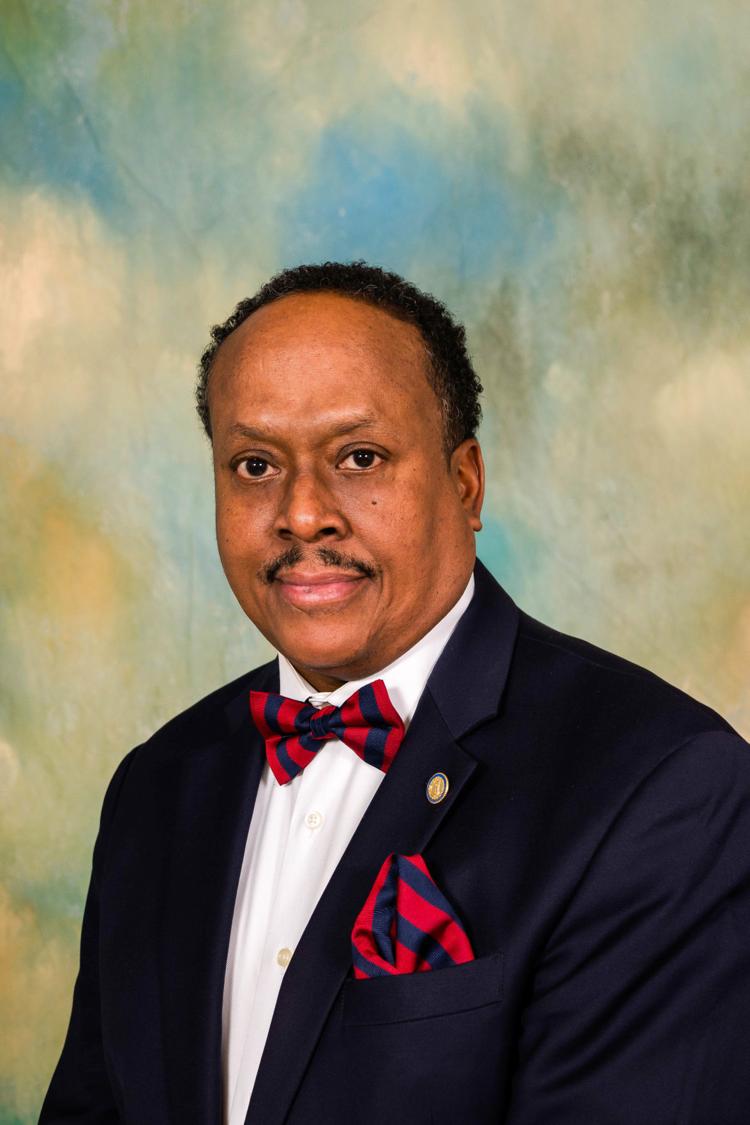 Education and financial services
Why are you running for office?
I believe that the voters within the Fairfield District deserve a fighting chance. It is evident that the infrastructures of the Western and Eastern Schools dramatically differ. The Eastern Henrico County schools are not reaping the same equal benefits as those in the West End. The teachers, students and parents' perception are their ultimate reality. In order to change the scope of their present; I feel as though; we must offer a more balanced economic structure; give them more resources within the classrooms and give them the hope of change that they wish to see. Change is not always bad.
What issues appear to be the most important to constituents in your district?
The school system's major issues are the lack of funding for teacher's salaries; which needs to exceed the national average. Henrico County has a high turn-over of teachers every year. There needs to be more instituting of robust recruiting and retention systems that will ensure that the district retains the best and the brightest teachers and staff. Henrico County also needs to re-appropriate the monies that were previously included in the budget for the Math Science Innovation Center. Without funding for the MSIC; it will leave our children without state of the arts technology and hands on sessions in STEM topics; such as drones in engineering, graph theory, disease detection, marine technology and not to mention; a NASA certified program that will prepare our youth for the 22nd century.
If elected, how are you planning to address those concerns or ideas?
My plan includes increasing the resources that teachers need in the classroom and utilizing a larger share of the revenue received from the meals tax to go towards teacher's salaries. Teacher's salaries need to receive the largest share of the meals tax revenue in order for our teachers to exceed the teacher national average in wages. Moreover, funding the MathScience Innovation Center.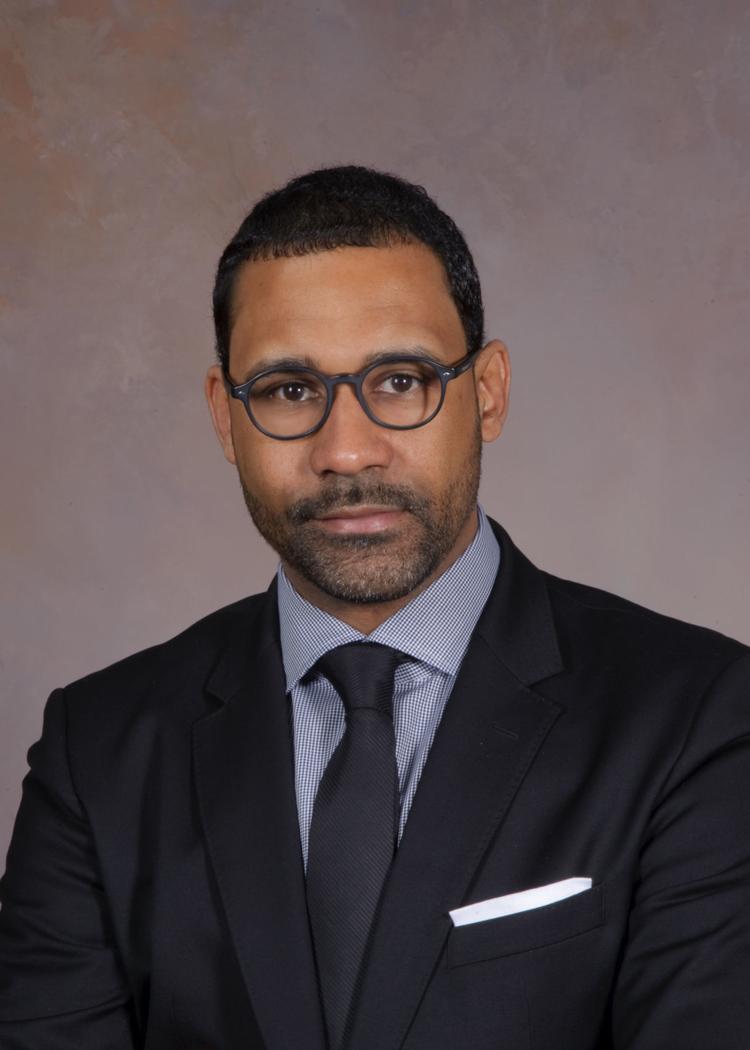 Profession: Pastor of Rising Mt. Zion Baptist Church (Hartman Street location)
Education: Henrico High School graduate. B.A. degree in Religion and Philosophy from Virginia Union University; Master of Divinity degree from the Samuel DeWitt Proctor School of Theology at Virginia Union University; Doctor of Divinity degree from Richmond Virginia Seminary.
Why are you running for office?
Our children deserve the best teachers, the best facilities, and access to the right resources and opportunities to prepare them to become life ready. I'm proud of the accomplishments we've made over the past 4 years—achieved a record number of fully accredited schools; approved the plans to construct two new schools, J.R. Tucker High School and Highland Springs High School, which will replace two of the county's oldest public high schools with modern facilities by 2021; integrated STEAM curriculum at all middles schools; established and expanded the Gifted Young Scholars Academy at Wilder Middle School; increased the graduation rates and decreased the drop-out rates; and approved the largest budget increase for HCPS that supported raises for teachers, critical staff hires, and the expansion of innovative programs. Despite the progress, there's more work to be done and I have the experience, the established relationships, and the momentum to continue this progress and proudly represent the Fairfield District on the Henrico County School Board.
What issues appear to be the most important to constituents in your district?
The Fairfield District continues to experience challenges related to full accreditation of all schools, disparities in discipline for certain students, and the equitable allocation of resources necessary to support successful learning outcomes. Additionally, HCPS is currently undergoing one of the most complex and controversial planning decisions for a school district—the Comprehensive Redistricting 2021, which will affect school attendance boundaries beginning in 2021.
If elected, how are you planning to address those concerns or ideas?
During my Eastern Henrico Schools Town Hall last month, Superintendent Amy Cashwell and seven principals from our Fairfield District schools discussed their efforts at boosting attendance, increasing parental/community involvement, and improving equitable access to resources, which all impact learning and accreditation. Dr. Cashwell and her team are addressing these issues as part of an aggressive strategy to ensure all schools reach/maintain accreditation, equitable access to resources is improved, and literacy needs/gaps are appropriately identified so that students receive the necessary interventions and instruction to improve reading proficiency. To address concerns related to resource equity, I recently established the Eastern Henrico Equity Fund, in partnership with Henrico Education Foundation, to encourage greater participation and investment by the business and faith communities. If re-elected, I will continue to support initiatives that close the achievement gap; recruit, retain, and reward the best teachers and support staff; promote resource equity; increase racial diversity in gifted programs and Advanced Placement courses; and address discipline disparities for students of color and students with disabilities. One of my highest priorities will be to approve the recommendations made by the Exceptional Education Program Committee, and support the implementation of programming priorities that will re-imagine the Virginia Randolph Education Center. As the Fairfield Representative, I will continue to ensure our children have access to the same opportunities as children in western Henrico, as we strive to achieve OneHenrico.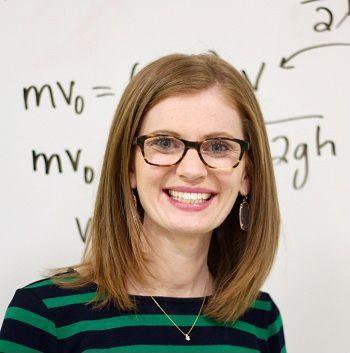 Why are you running for office?
We need members on the School Board who have worked in our schools and understand what policies look like when they get to our students at the classroom level. My experience as a Henrico County physics teacher and now as an elementary school parent gives me firsthand knowledge of what works and where we have opportunities for growth.
What issues appear to be the most important to constituents in your district?
Equity of access to resources, productive class sizes, appropriate academic opportunities; school safety - physical and psychological; and classroom initiatives that treat teachers like professionals and value instruction over testing.
If elected, how are you planning to address those concerns or ideas?
Class size: Class size affects everything - the type of instruction teachers can provide, school safety, teacher retention, and more. While we have a strong average class size (22 in secondary schools), last year there were over 2,000 classes over 28 in the county. The average doesn't tell the whole story. We need a cap on class size so that all students have access to appropriately sized classes.
Equity of Resources: Not all areas of the county have access to the same classroom resources and supports. We need to continue the work the Superintendent has started of drilling down on the allocation of resources. This includes evaluation of fees that remain school-based and create inequities of what specific schools can provide for their students.
Meeting students where they are: All students deserve a chance to grow and be challenged. That starts with developmentally appropriate curriculums that meet students where they are and offering proactive supports to our students before there is an achievement gap. Small class size is critical particularly in elementary schools to ensure teachers can devote adequate time in small group instruction with each student that meets his or her needs.
In secondary schools, this looks like increased class choices especially for the core subjects. This provides opportunity for all students to enroll in classes that appropriately challenge them. It also looks like affirming our our students in their skills and passions and encouraging them to take a path that turns their passions into a career whether that be trades, military, or college.
School safety: School safety is a multi-faceted issue that has to be addressed at the classroom, school, and infrastructure levels. This includes putting a cap on class size allows educators to ensure that every student in the building has a meaningful relationship with an adult, increasing school counselors at all levels to the 250:1 recommended ratio allowing school professionals to provide needed supports for students, and continuing to renovate schools with safety-minded designs like entry vestibules.
Teacher retention: Skilled, passionate teachers are leaving the profession they love and while compensation is a piece of it, it is not the main driver. It is all the extra "stuff" piled on teachers - new programs that aren't given time to be fully implemented before they are changed, additional initiatives without removing previous ones to make room, growing class sizes, loss of classroom autonomy, and lack of protection for planning periods.
We have to approach new policies and programs for the classroom perspective knowing that our teachers are already stretched thin and carrying full plates. When we seek to implement new programs or significantly change current ones, we must also consider how we are going to give teacher the necessary capacity to implement these changes in meaningful ways.
Teachers are professionals and deserve to be compensated based on more than just the number of years they have been in the classroom. I support the concept of career ladders, but not merely based on microcredentialing. Instead, they need to involve the everyday accomplishments of teachers in the classroom.
Redistricting: As a teacher and as a mom, I know that community matters for our schools. I will prioritize maintaining communities in school redistricting.
Reduction of testing: State testing requirements are not under the authority of the local School Board, however Henrico does have the ability to adjust the number of additional, preparatory standardized tests that we administer. Great education comes from great teachers. While we need standards and assessments for our students, they should not define the culture of our classrooms. We have to get back to student-centered rather than test-centered classrooms that use content as a vehicle to get to critical thinking and problem solving.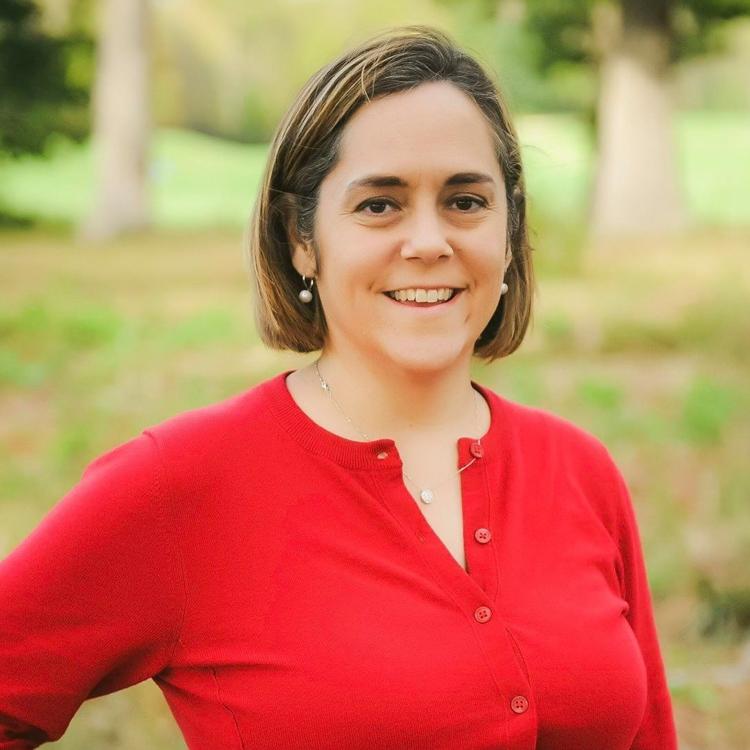 Healthcare administration
Why are you running for office?
I am running for school board because I'm deeply passionate about public education. Henrico County schools take fabulous care of our boys and it's incumbent on me to do what I can to make sure we maintain our vibrant and fully funded school system.
What issues appear to be the most important to constituents in your district?
The top issues are the significant number of teaching positions that remain unfilled the last few years and comprehensive redistricting.
If elected, how are you planning to address those concerns or ideas?
I will make it a priority to determine what has changed over the past five years to cause us to not be able to fill all of our openings and create a plan that will allow us to attract and retain the best and brightest teaching professionals. As far as redistricting, I will make sure that everyone's voices are heard throughout this process with an eye toward minimal feeder pattern disruption, equity and relief of school overcrowding.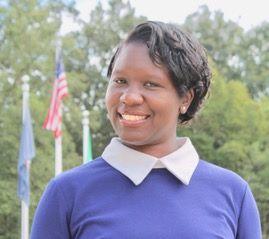 Healthcare administration; VCU Leadership for Empowerment and Abuse Prevention Program trainer.
Why are you running for office?
I believe schools should engage every student in rigorous learning that prepares them for college, work, and life. I am a champion for equity and quality education. I want to help all Henrico County Public School students and staff be successful. I have been endorsed by the Henrico Education Association, Richmond Association of Realtors and Henrico County School Board Chair because I have a proven record of success in our schools and strategic plan for the future. As the next School Board Member for the Varina District, I will use my education, professional skills, compassion, and leadership to benefit children, families, and schools. My motto is Let's FACE the Future Together. FACE is an acronym for Facts, Action, Change, Educate. Together, we will explore Facts, take Action, and inspire Change to Educate all children.
What issues appear to be the most important to constituents in your district?
Issues that are important to constituents that I will address include revising policies to create equitable and inclusive learning environments, transforming the curriculum to meet the needs of a global workforce and family engagement. I will align public school system strategies with economic development and careers of the future by closely partnering with the community, key stakeholders and career experts to influence the curriculum. I will advocate for policy changes on Standards of Learning, the code of student conduct and increase funding for teacher salaries. I will strengthen family engagement through partnerships with diversity and inclusion efforts and heighten Parent Teacher Association involvement. Along with community support, I will establish programs to reduce bullying and test anxiety while strengthening the mental wellbeing of students.
If elected, how are you planning to address those concerns or ideas?
The school board represents the public's voice in public education and provides citizen governance for what our schools need and what our community wants. Education, transparency, and trust are crucially important in addressing concerns or ideas. I will continually educate and share information with citizens using effective communication methods. As a leader, I will share information promptly, involve citizens in the decision-making process, confront difficult situations with an open mind along with providing solutions, and fulfill commitments to earn trusting relationships with citizens.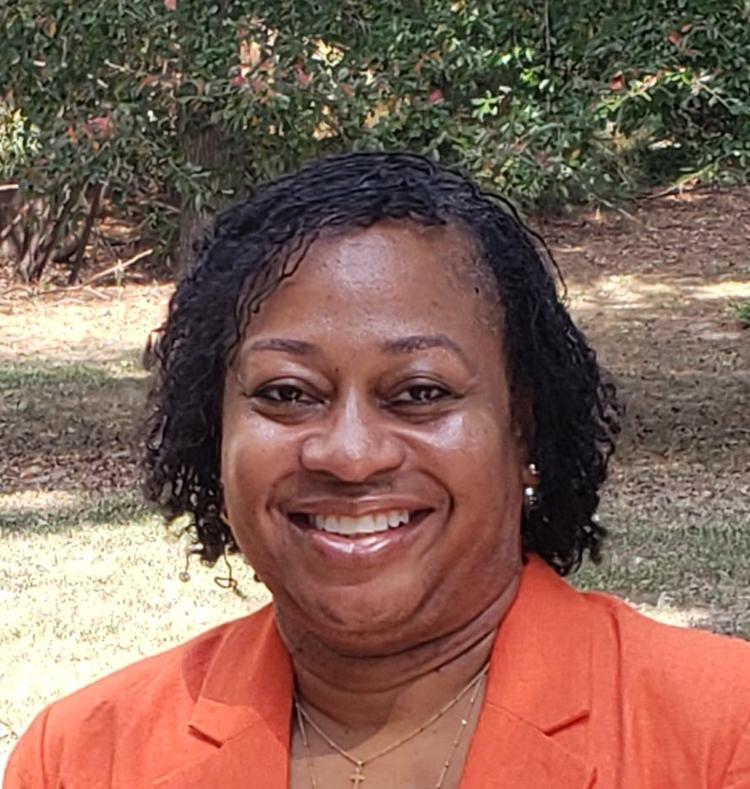 Childcare professional, child care center owner for 11 years.
Why are you running for office?
I'm running for School Board because "Children Are My Business" is not just my brand, it is my passion. My focus is the whole child. I have worked with children for over 30 years; over 23 in the Varina community. I am an advocate, leader, mentor and teacher in Varina and surrounding communities. I've lived and raised my family in Varina for 27 years. I've personally been through the good, bad, and ugly of our schools. We have made some strides; however, we still have a ways to go. For eight years I've represented Varina on the Henrico Social Services Board, including two years as Chair. I have proven leadership and experience you can count on.
What issues appear to be the most important to constituents in your district?
The issues that appear to be most important to my constituents are diversity/cultural competency and inclusion. We need to work to attract, develop and maintain a diverse faculty and staff that more closely resembles our community. There also needs to be be equal opportunity and access for all students including those that may have specific physical, emotional and or behavior needs.
If elected, how are you planning to address those concerns or ideas?
If elected I would address these needs by advocating more dollars be allocated to teachers and support staff to help them as they work hard the meet the needs of all students. I would like to form partnerships with local businesses, corporations, community, and faith based organizations. We must meet families where they are.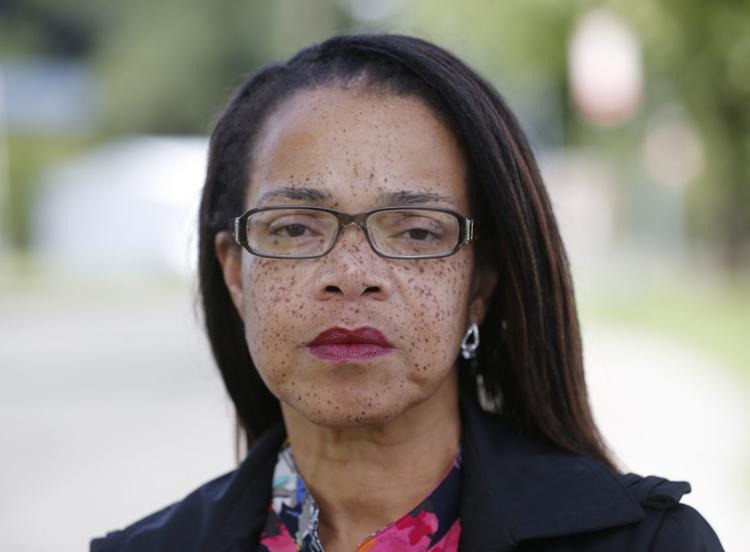 Supervisor in the child-placement field
Why are you running for office?
After over two decades as an advocate, I have seen the need for our families and staff to have a greater voice as stakeholders. In addition, I am the most qualified candidate that possesses the will and skill to create the world-class education system that Varina's families deserve. I am a licensed educator, administrator, veteran special education teacher, community activist, advocate, and most importantly; a parent that understands the needs of all educational stakeholders. I will also hit the ground running to drive reforms that will have a drastic impact regarding our students, families, and district employees.
What issues appear to be the most important to constituents in your district?
Illiteracy at every grade level. From birth to third grade our students "learn to read," from third grade on, they "read to learn." This contributes to poor academic performance, disruptive behavior, poor emotional well-being, school drop-out, and the Pre-School-To-Prison Pipeline. The issues of inequalities in distribution and misallocation of human and financial resources that result in ineffective and unsafe academic settings.
If elected, how are you planning to address those concerns or ideas?
I plan to implement policies that mandate that all students participate in an intensive, evidence-based reading curriculum that equips them with the life skill to "read to learn," no matter their grade level.
I also plan to continue to access the distribution and allocation of human and financial resources to ensure equitable distribution based on student need. I also plan to cultivate a more accessible, transparent, and engaging school board that seeks authentic community engagement regularly, as the standard, by bringing the board to our communities. This includes continuing my community canvassing when elected as Varina's Voice and having community connection hours weekly where I am accessible to the community.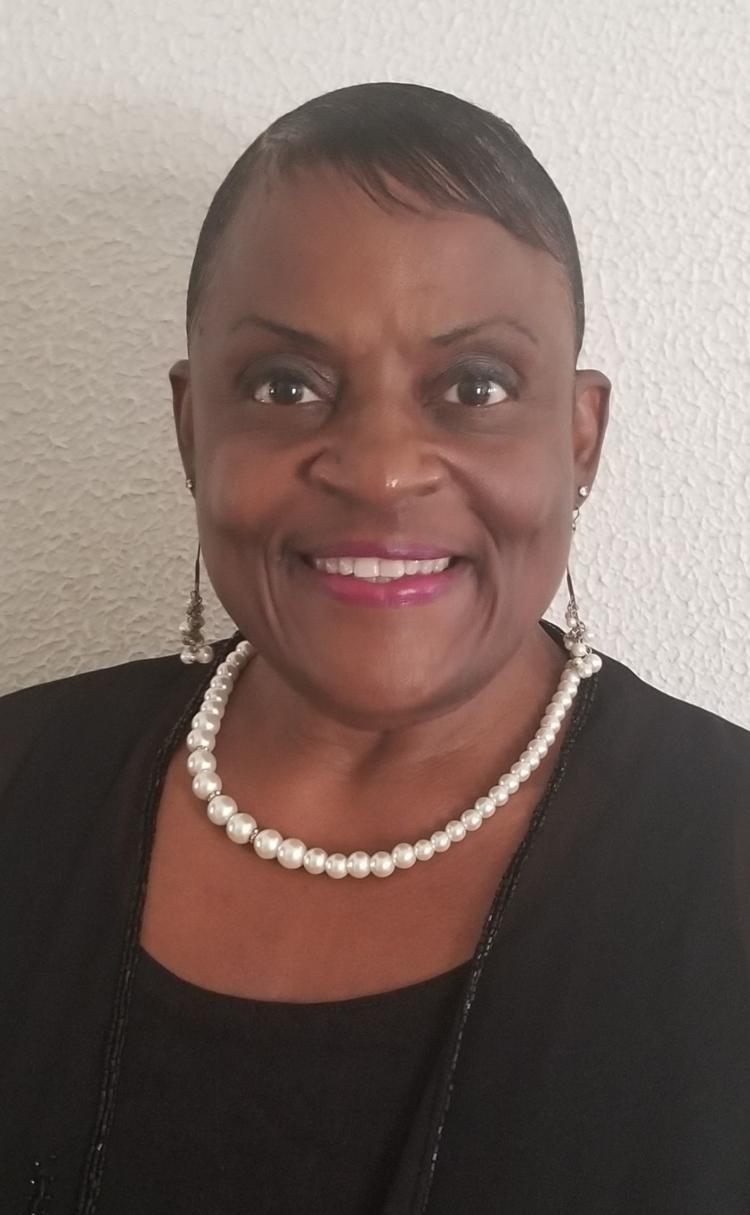 Why are you running for office?
I am running for office to utilize my cumulative experiences in public service, policy, education and program management to serve as a voice for all students, school staff and administrators of HCPS.  Based on my experiences as a public school teacher, juvenile probation officer and criminal justice professor, I have worked to facilitate the needs of students and have worked to access resources in the best interests of students.  In my practical experience as a criminal justice planner, I have written policies and grants to establish programs such as the juvenile drug court program, law related education for juvenile detention, and violence prevention/conflict resolution training for teachers and students. I want to bring my practical knowledge in decision-making regarding new policies for schools and in budgetary decisions and allocations for resources.
What issues appear to be the most important to constituents in your district?
The issues important to constituents in my district are increasing reading and literacy rates; school safety and anti-bullying, harassment initiatives; reducing the suspension rate; ensuring that graduates are college and job ready; and expanding teacher compensation strategies. 
Data shows suspensions remain at a high level and continue to disproportionately affect students of color and those with disabilities. Parents have expressed concerns about the need for tier punishment levels for students, rather than lengthy suspensions of 10-15 days, for involvement in a fight when the child is defending himself against bullying behavior/harassment or theft of an article. Decreasing the high rate of student suspensions is important in my district, as it leads to a greater risk of students dropping out of school, and negatively affects the scores of those who were not suspended.
Accreditation of schools continue as an important issue and a significant challenge confronting the Varina district.  Of the eight HCPS schools not fully accredited, four are located in the Varina district and three in the Fairfield district.   All middle schools in the east end were not fully accredited.
Parents are looking to HCPS to create after-school programs with a focus on a continuation of learning, rather than students engaging primarily in recreational activities.    
Better compensation and pay for teachers is an important issue.  Better pay helps to retain quality teachers, but working conditions, safety and environment have been expressed as vitally important for attracting and retaining good teachers.   Hiring a workforce of teachers in the district is key to the foundation of the schools and improved academic outcomes. Varina district schools experience retention problems of quality teachers.
If elected, how are you planning to address those concerns or ideas?
I recommend funding for initiatives aimed to decrease the suspension rates of students and tier levels for punishment, and to have uniformity with disciplinary practices   Suspension options are recommended to address the high suspension rates such as:   Restorative discipline which uses a mediation framework for certain level infractions designed for victim impact and to hold students accountable for amends to the victim; Use of community-school partnerships and interventions for counseling support services for at-risk students and their families. 
School policies should be reviewed to identify behaviors, for which suspensions could be referred as a community service option and/or non-referral to the juvenile justice system. The disciplinary practices I recommend provides the external motivation needed for student learning and behavior changes, while you have their attention and also allows the school system to continue its goals for growth development. Cultural and sensitivity training is recommended for student resource officers, and all staff to identify ways to better manage behavior and student discipline. 
I recommend funding resources for diverse learning needs, tutoring supports, counseling and interventions for students who face problems preventing them from doing well in school. Greater use of Title I money as incentives for teachers to provide tutoring. Sources of funding from local, state, federal and philanthropic sources should be used. 
I would ensure innovative program for gifted students in the district, but also programs for students who fall in the middle. These programs should align with state guidelines for gifted, talented, and exceptional students. I recommend offering enrichment and more innovative programs such as robotics, STEM and specialized tutoring programs. 
  My priority is to propose compensation strategies with models to reward tenure and education beyond the master's degree level; professional development and leadership opportunities.  I would request an assessment of the current inventory of Henrico teachers to determine educational levels and the fiscal impact of offering competitive compensation packages to attract highly qualified teachers.
I advocate for legislation to the General Assembly to change the local composite index and also equity-based funding formulas to address the disparities caused by concentrations of affluence and poverty.