1 p.m.: As people shopped and ate lunch at Short Pump Town Center, a crowd of around 300 protesters began gathering just inside the mall's courtyard shortly after noon Saturday.
Carrying signs and chanting slogans like "White Silence is Violence," "No Justice, No Peace" and "Black Lives Matter," the group marched outside the back entrance of the mall and around the outer ring toward Broad Street.
Drivers honked their car horns and waved as the crowd worked its way past Chipotle Mexican Grill restaurant, where four workers came outside and raised their fists in solidarity with those marching past.
Leading the chants with a megaphone, 25-year-old Richmonder Seyvon Levere said he was marching to bring change in the wake of George Floyd, 46, who died after a Minneapolis police officer kneeled on his neck for nearly nine minutes on Memorial Day.
"We just sick of oppression out here, man," Levere said. "We've got to change the system, because the system was built on racism. So we've got to address that and then maybe we can have peace then. Give justice to … our fellow brothers and sisters that's dying out here in these streets who aren't getting justice. If one of your family members got killed, wouldn't you want justice for that? That's all we're fighting for … and it's a shame.
"Ending racism should not be a debate. Why is it a debate? … That says a lot right there."
The crowd made its way onto W. Broad Street at Hagen Drive and Henrico police shut down all four lanes of east-bound traffic from that entrance to Pump Road.
As he walked with his fellow protesters on Broad Street with traffic stopped, Levere took in the scene.
"This is just the start of invoking change," he said. "This thing right here is making a noise to invoke the change, right here. We're making our [footprint] right now, and we're going to keep making [our footprint].
"We're going to get our peace, man," he added. "We've been oppressed for too long out here. For too long. Too long. Too long, man."
Turning right into the Short Pump Crossing shopping center, the crowd made its way through the Staples parking lot, down from Chick-fil-A and out the other side to Pump Road and into Short Pump Park, where the march ended around 1:30 p.m.
"I will march downtown if I have to," Levere said. "Anything to get this point across."
---
Protesters hold peaceful march to Powhatan courthouse
11:50 a.m.: Protesters marched from the Powhatan Administration Building to the county courthouse in peaceful demonstration on Saturday morning.
The crowd of about 100 carried signs saying "Black Lives Matter" and "I can't breathe."
The march was sponsored by the Powhatan Coalition Against Racism and included members of the NAACP as well as Rep. Abigail Spanberger, D-7th. 
During the protest, a group of about a dozen members of the Sons of Confederates Veterans sat in front of a Confederate war memorial that's situated near the courthouse.
In Goochland, several dozen protesters gathered outside the Goochland County Administration Building on Sandy Hook Road on Saturday morning.
IMG_4324.jpeg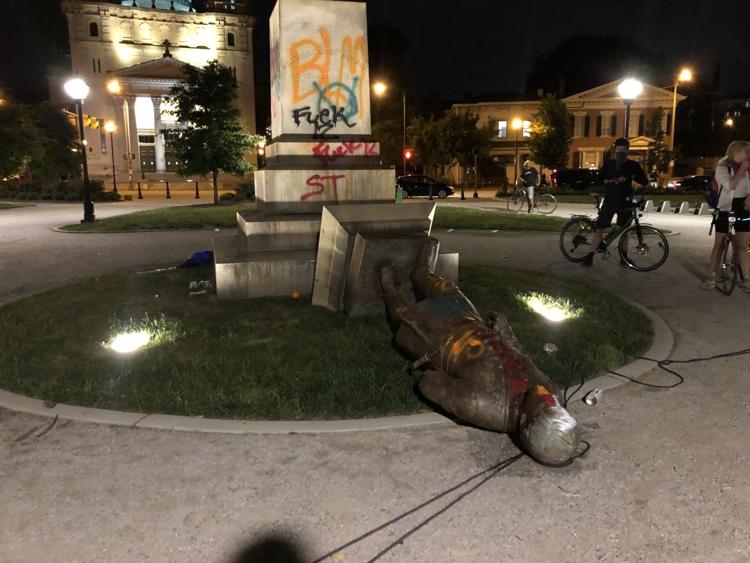 IMG_4323.jpeg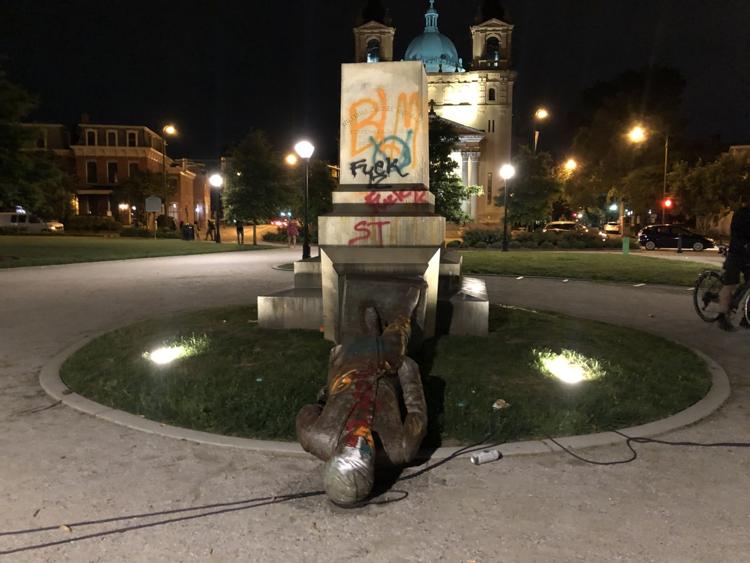 Wickham statue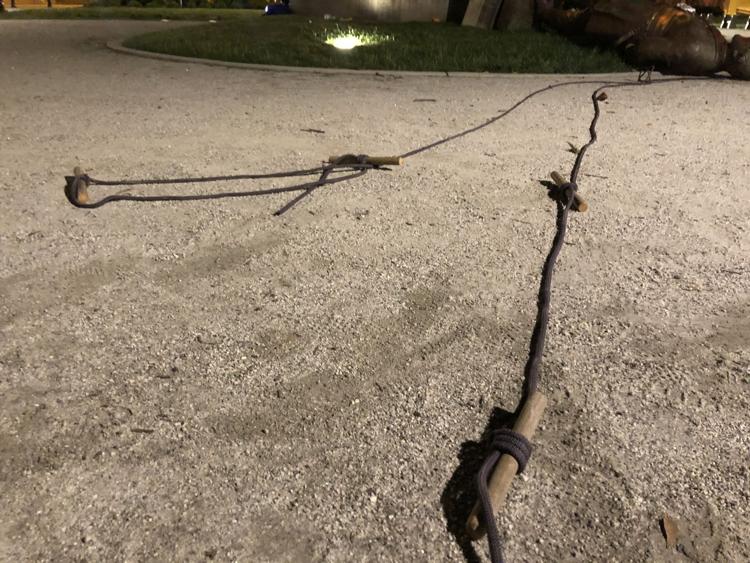 Wickham statue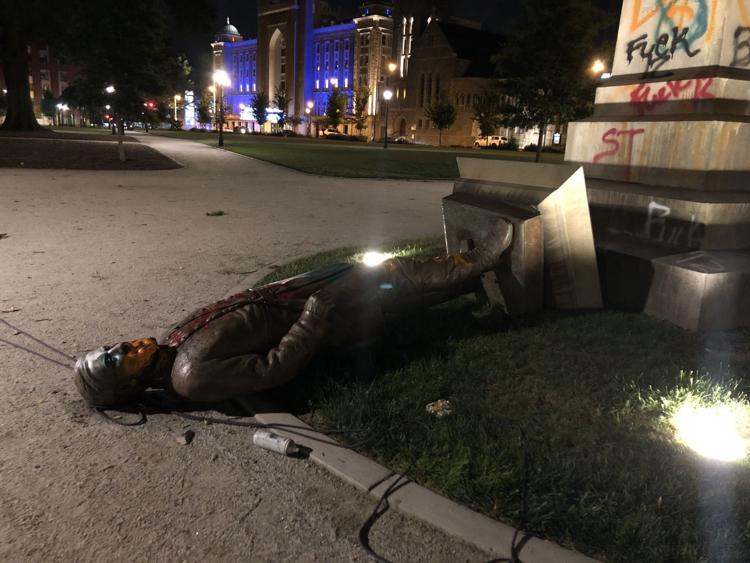 20200607_MET_PROTEST_AWE12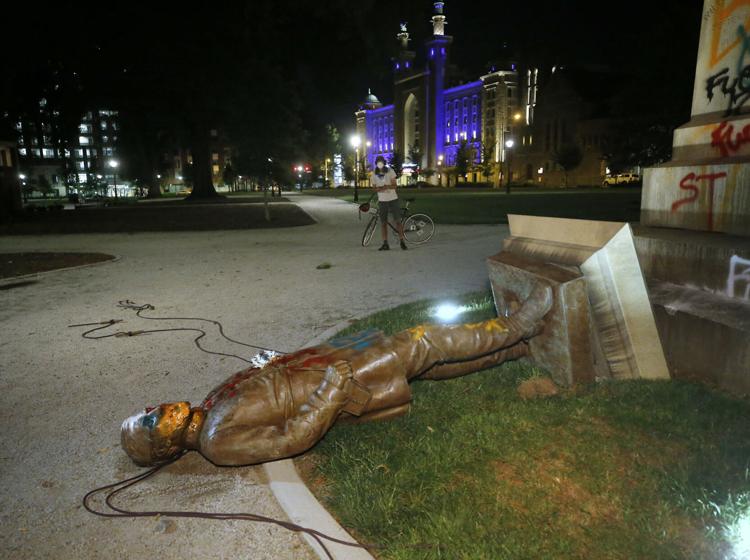 20200607_MET_PROTEST_AWE09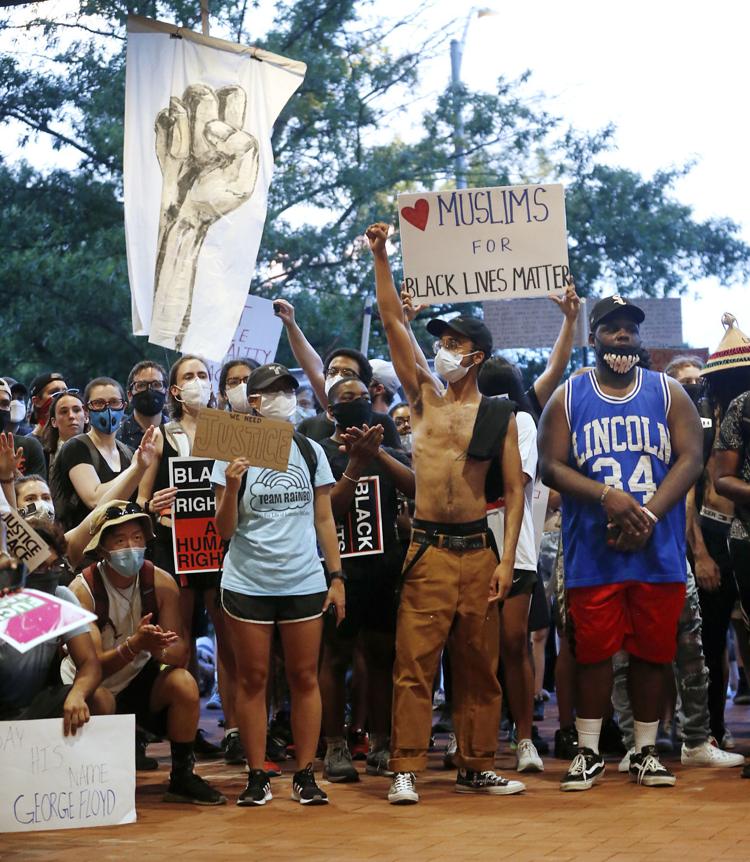 20200607_MET_PROTEST_AWE10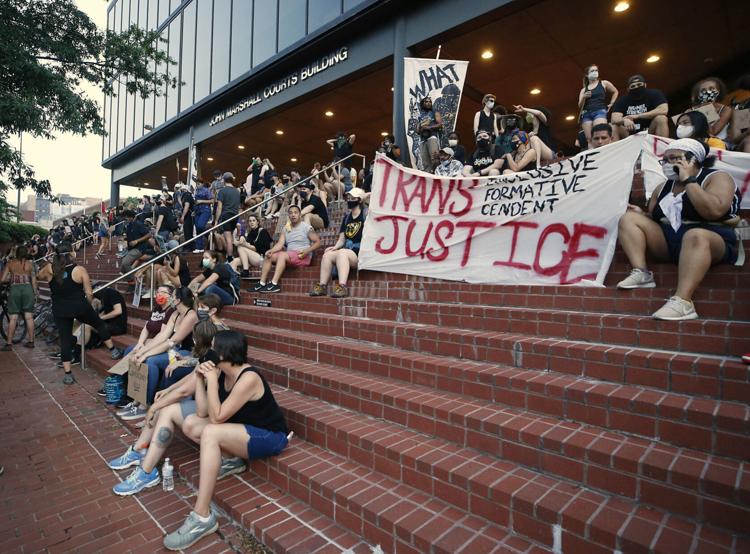 20200607_MET_PROTEST_AWE11
20200607_MET_PROTEST_AWE08
20200607_MET_PROTEST_AWE07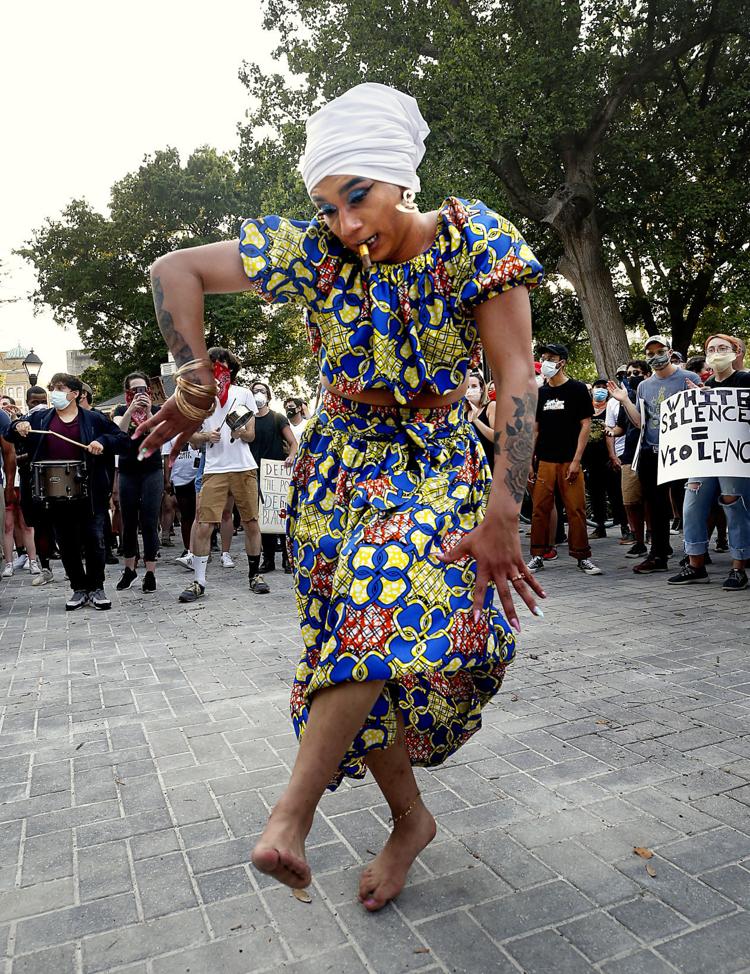 20200607_MET_PROTEST_AWE06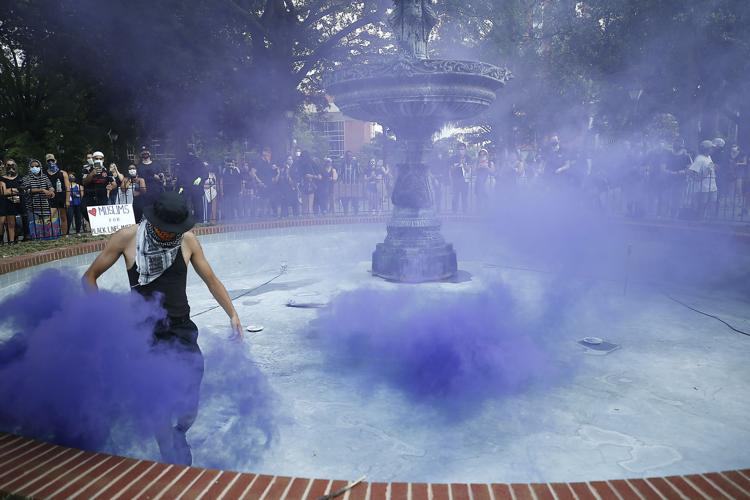 20200607_MET_MONUMENT_AWE05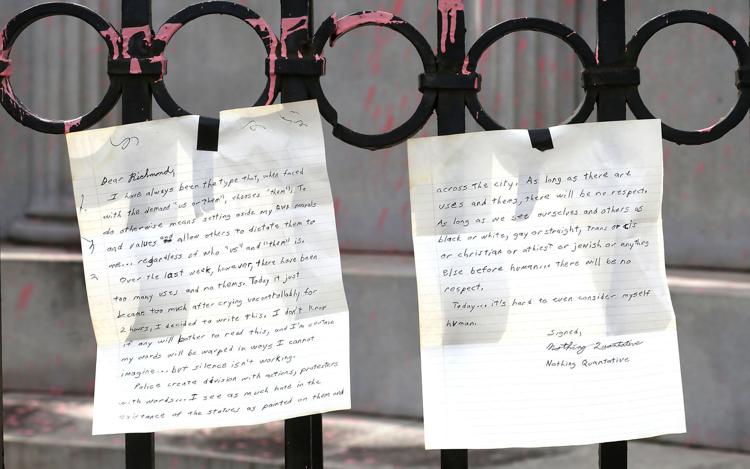 20200607_MET_MONUMENT_AWE04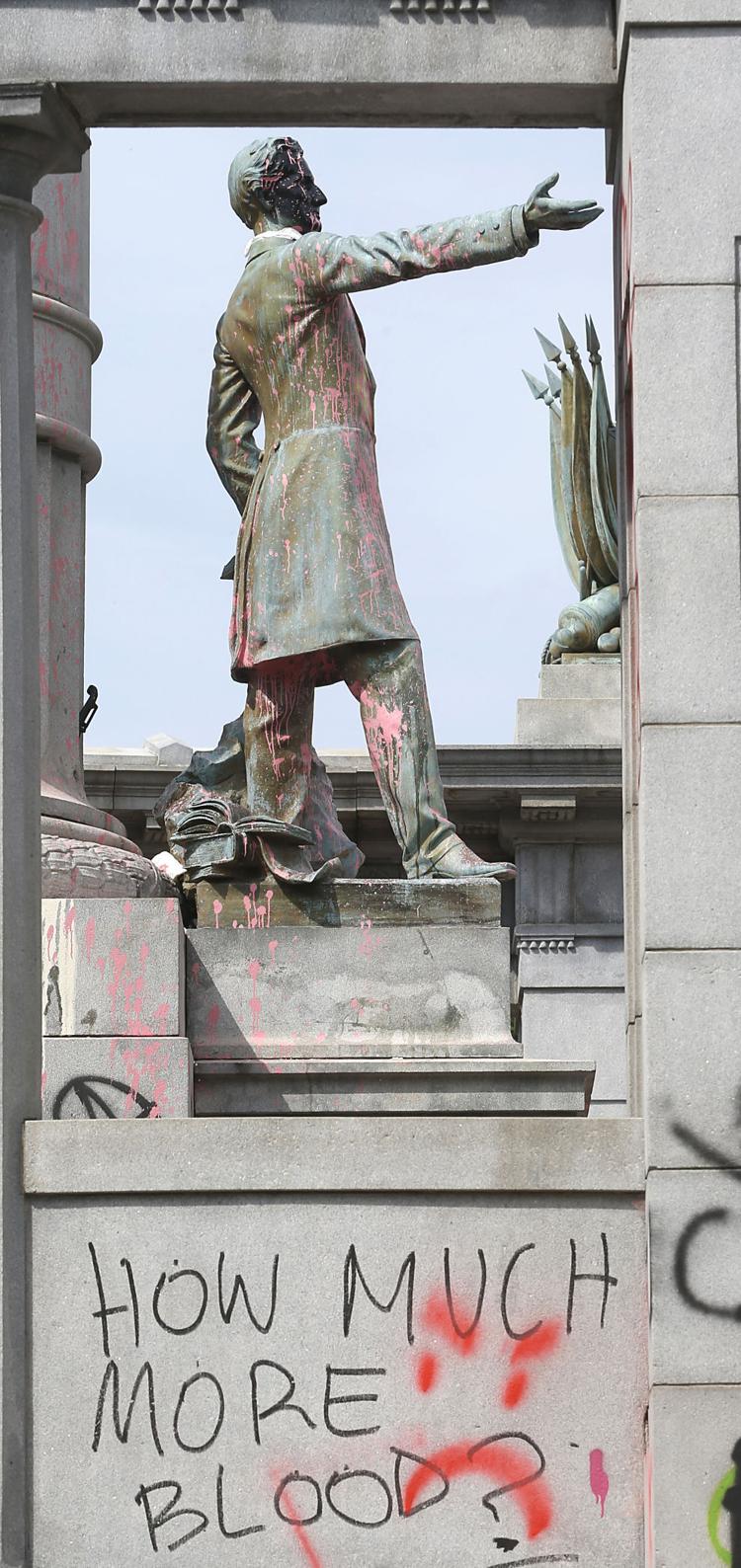 20200607_MET_MONUMENT_AWE03
20200607_MET_MONUMENT_AWE02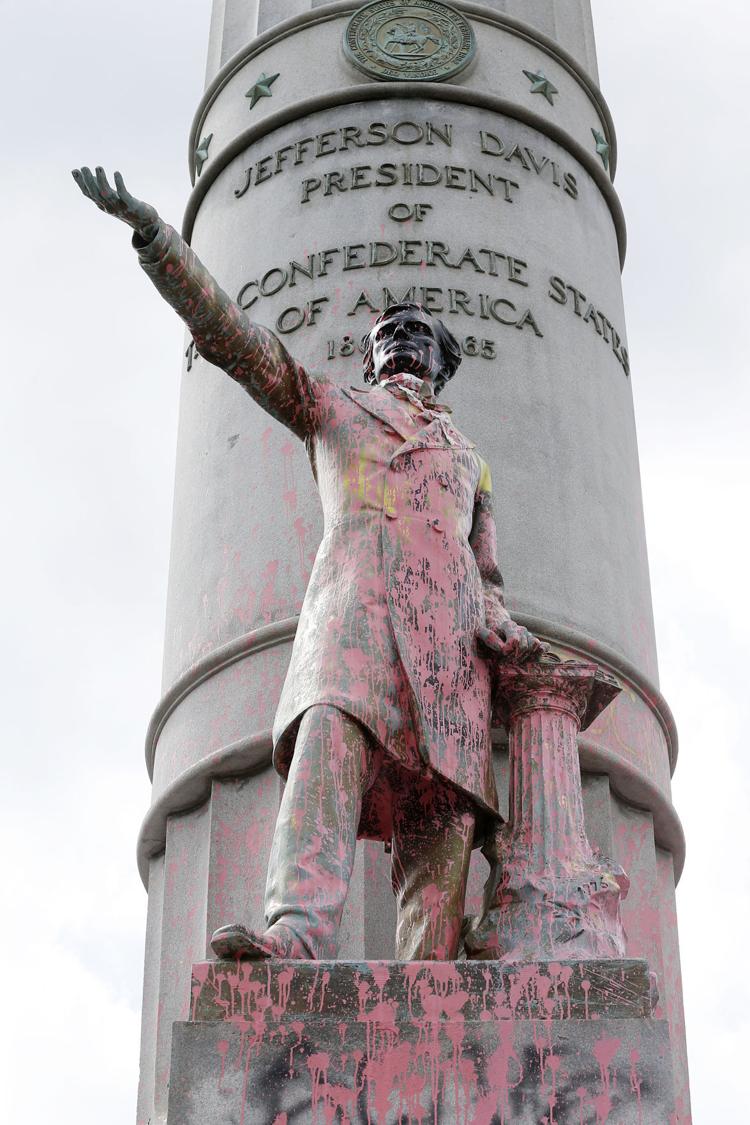 20200607_MET_MONUMENT_AWE01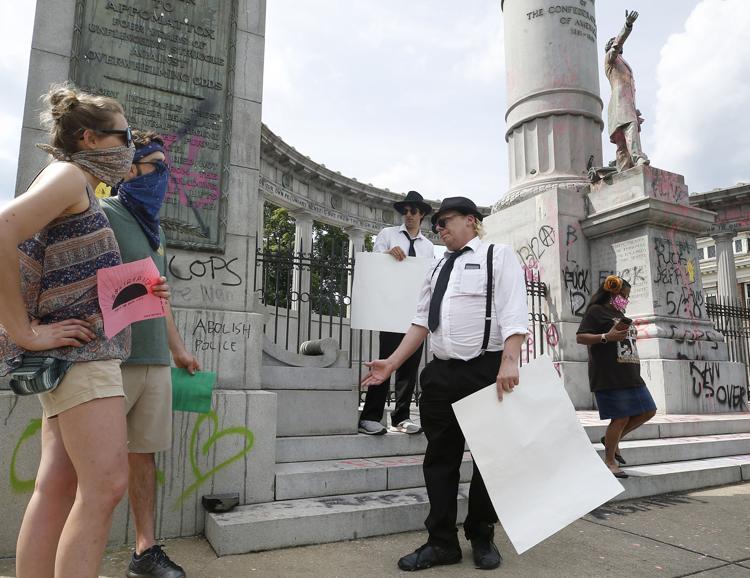 coaches march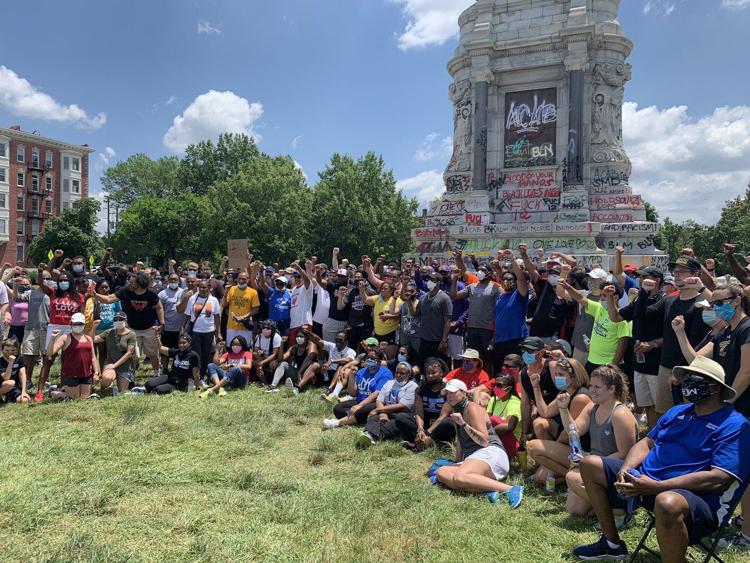 Monument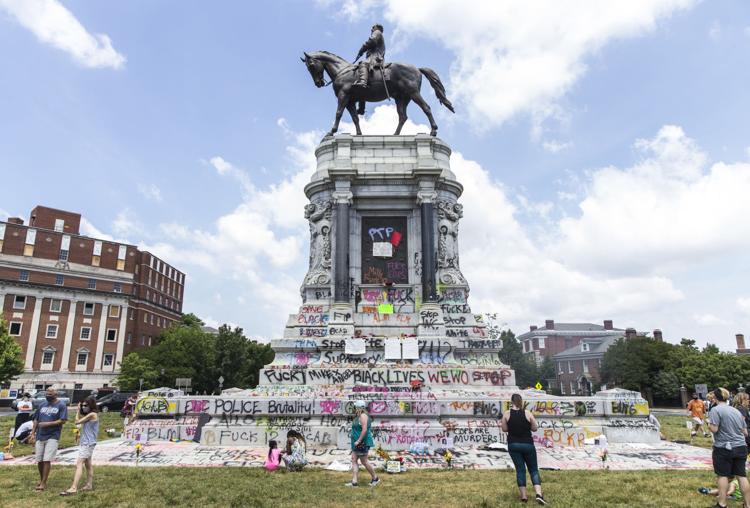 Monument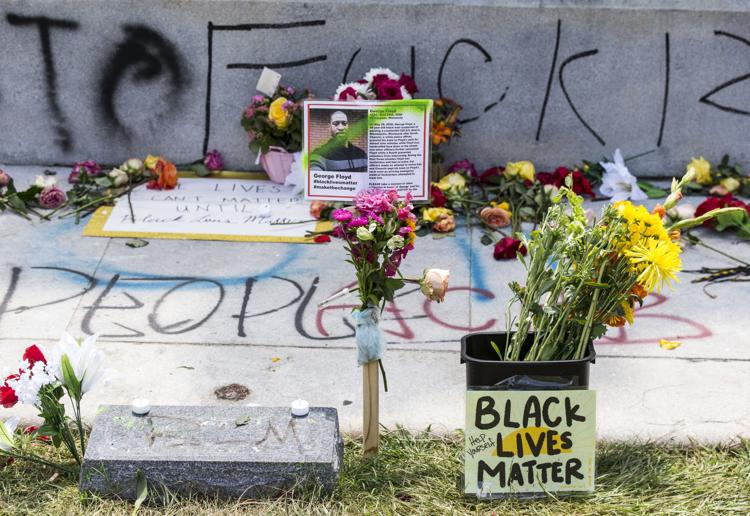 Monument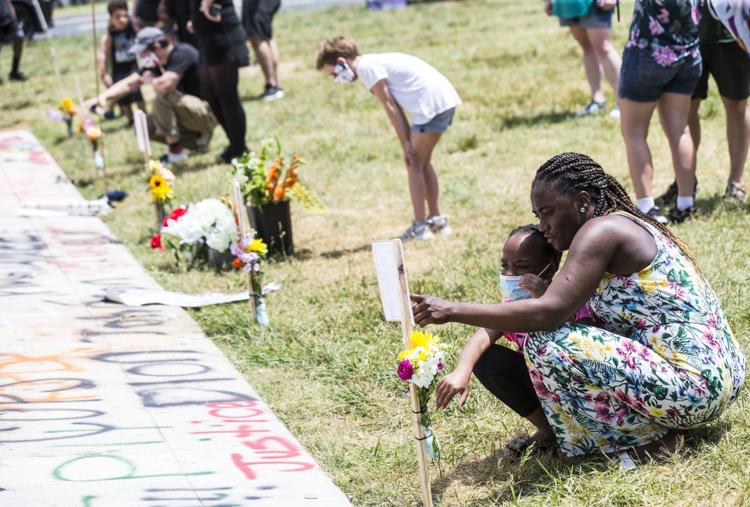 short pump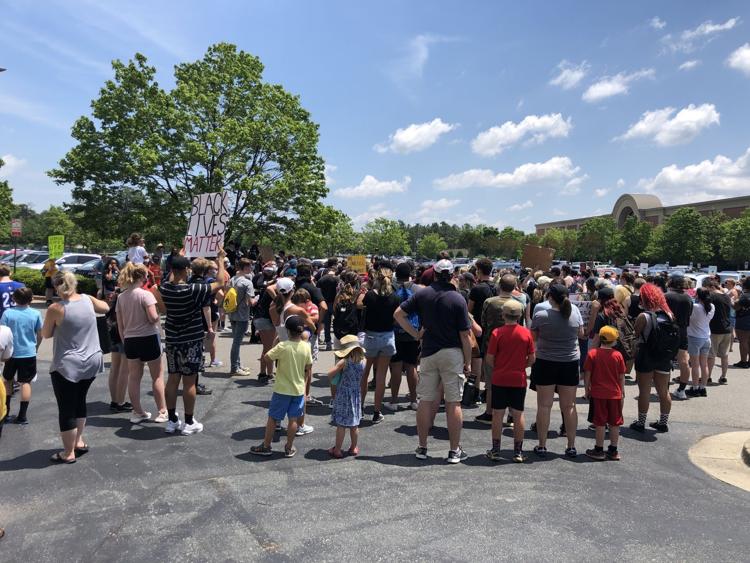 IMG_1606.JPG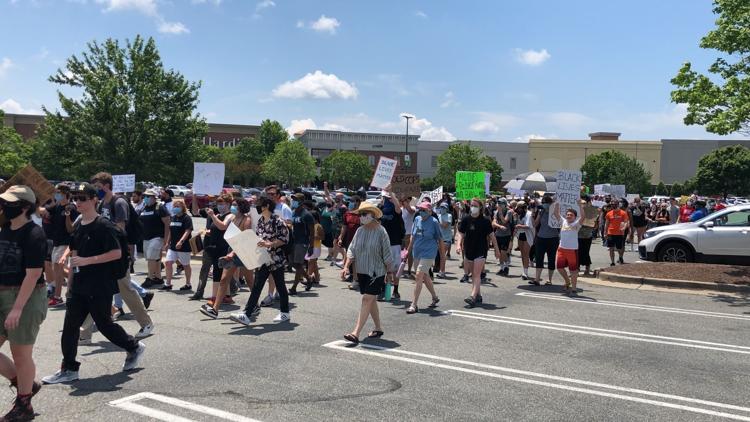 IMG_1615.JPG
IMG_1617.JPG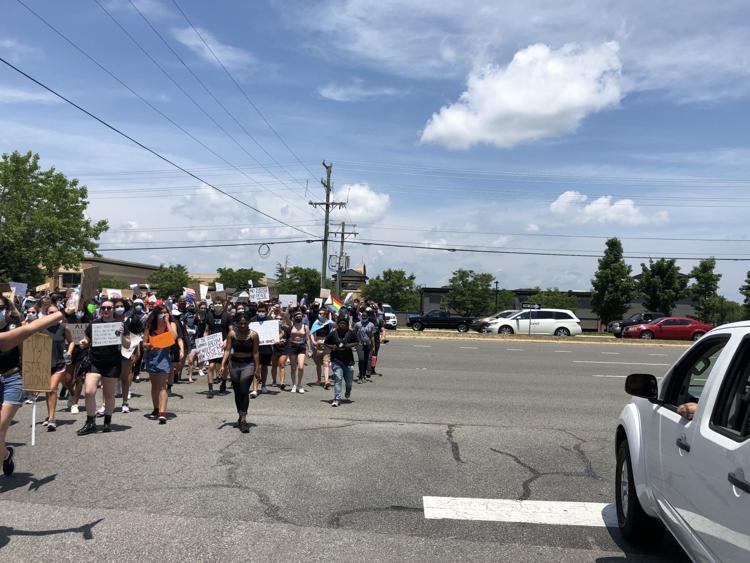 IMG_1618.JPG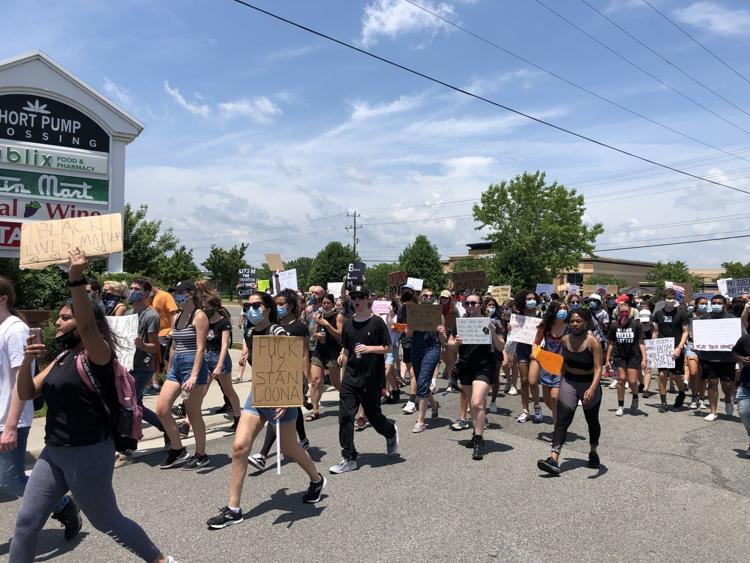 Coaches protest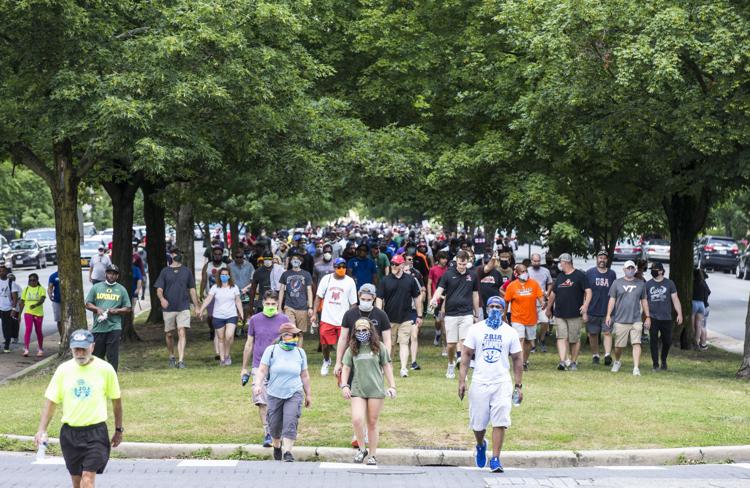 Coaches protest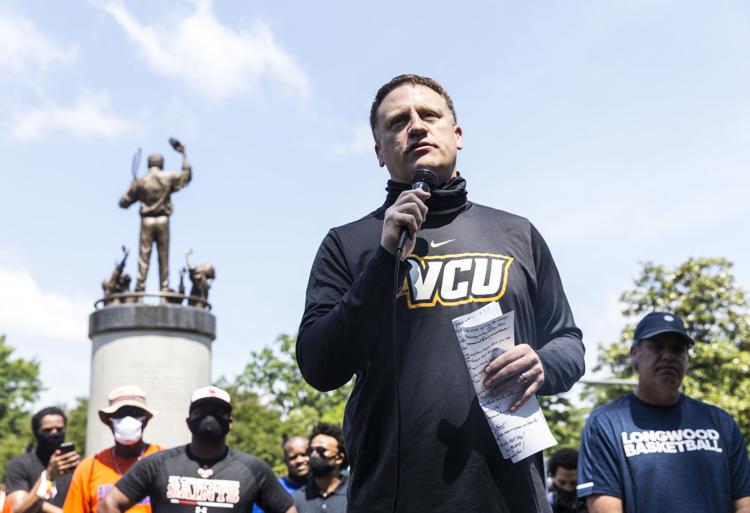 Coaches protest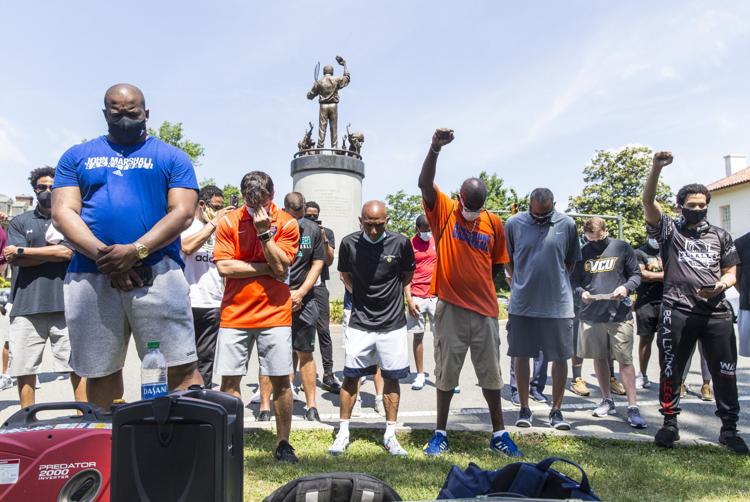 Coaches protest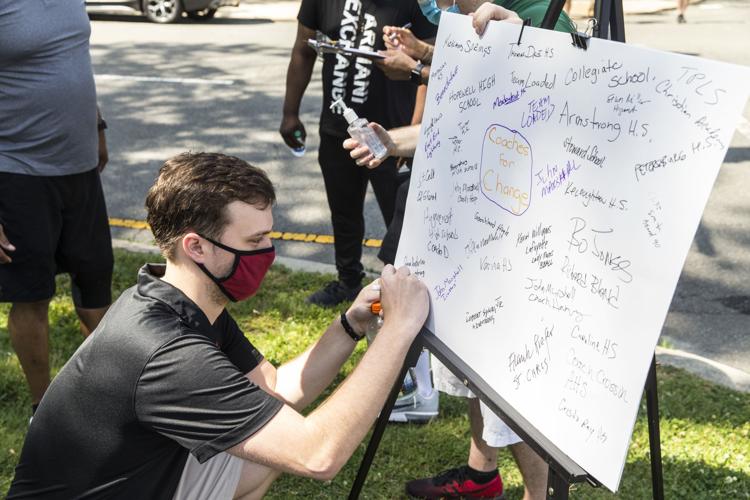 Oliver Hill Jr.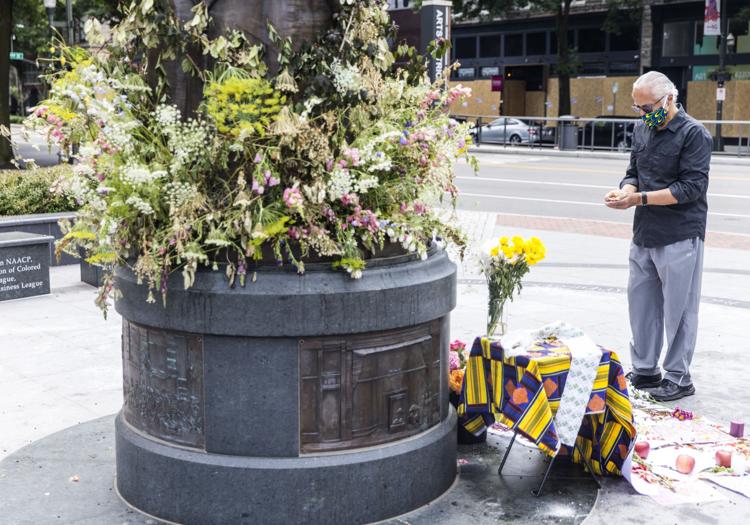 Oliver Hill Jr.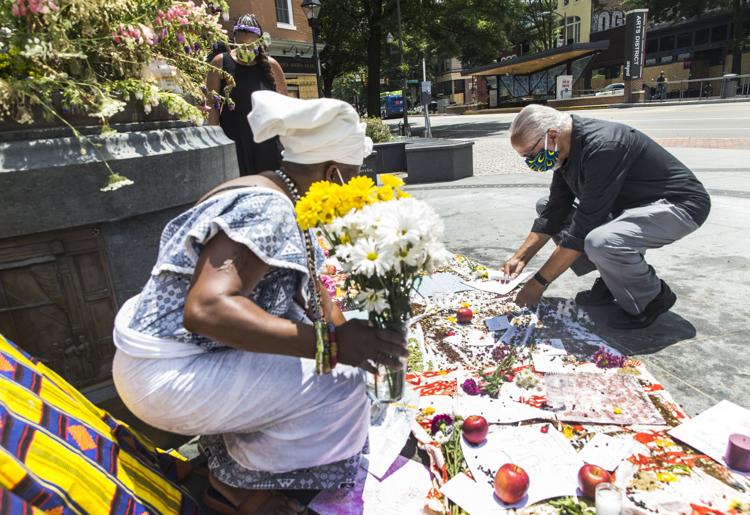 Oliver Hill Jr.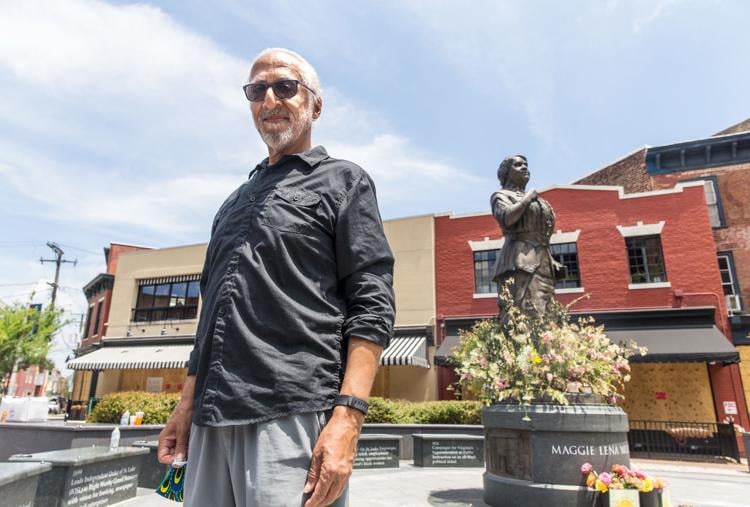 short pump.JPG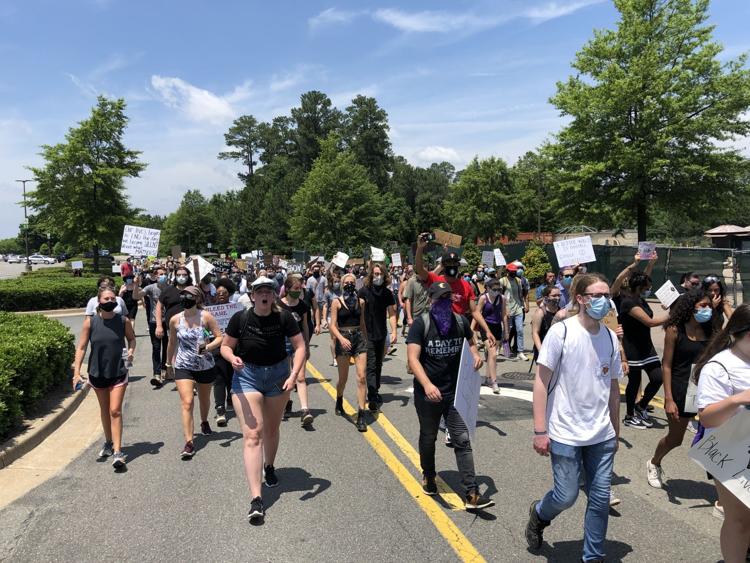 short pump1.JPG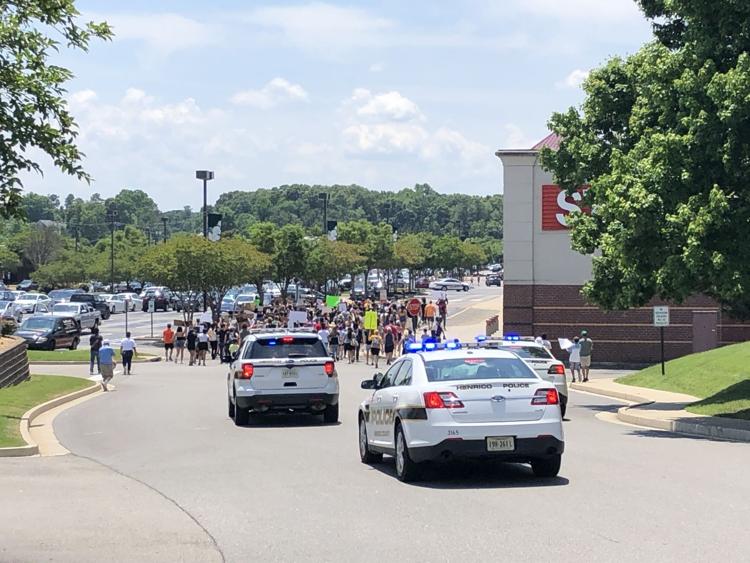 short pump2.JPG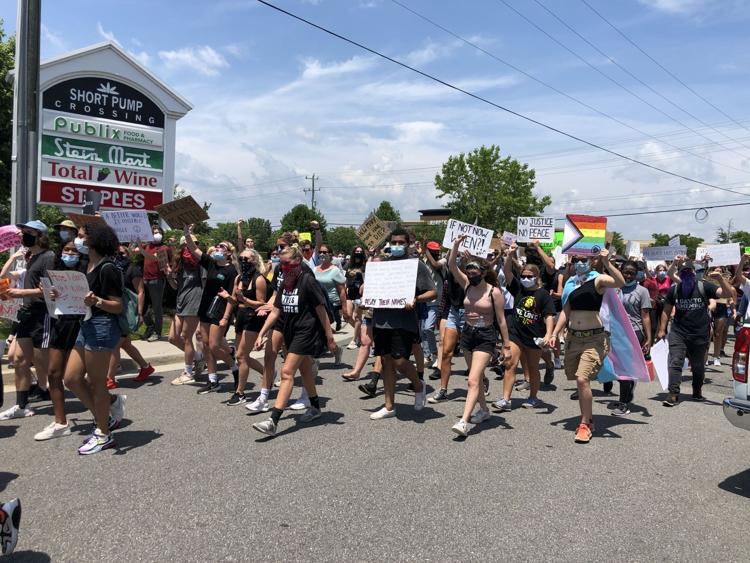 IMG_1883.jpeg
IMG_1884.jpeg
IMG_1887.jpeg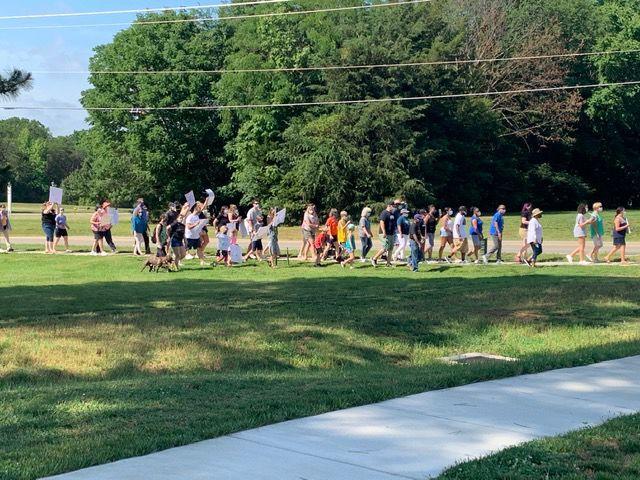 IMG_1890.jpeg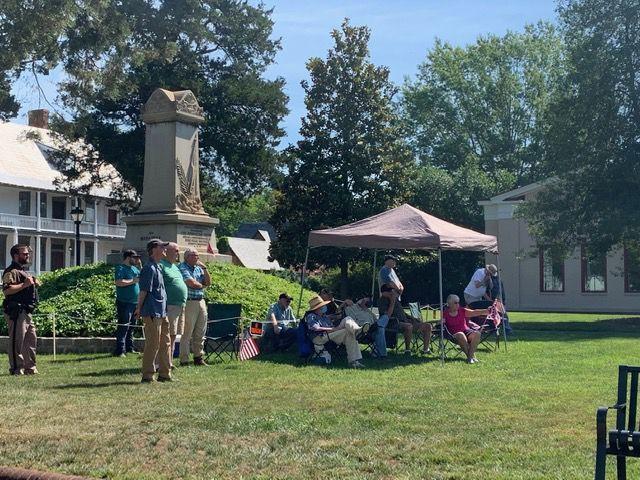 IMG_1891.jpeg
IMG_1894.jpeg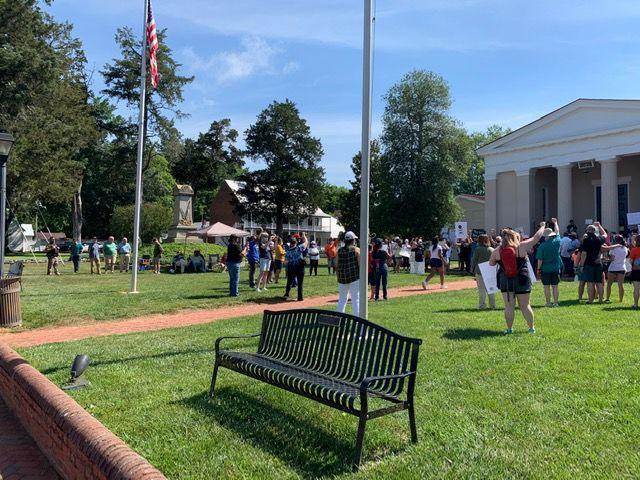 IMG_1896.jpeg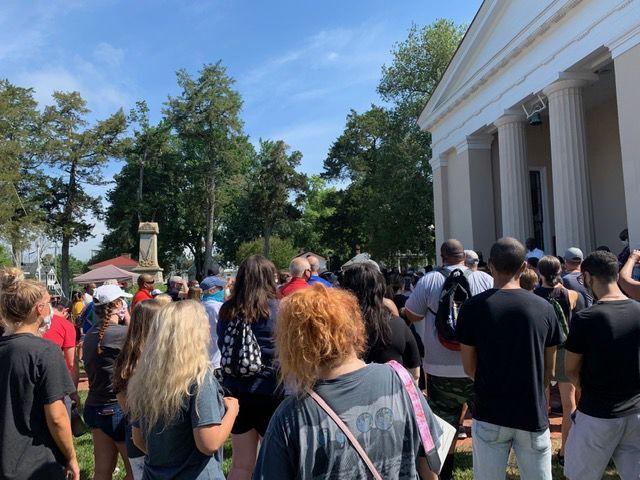 -- HIDE VERTICAL GALLERY ASSET TITLES --