WASHINGTON — In the weeks before leaving office in January 2006, advances in DNA technology led then-Gov. Mark Warner to make two decisions that could have shaken the public's faith in criminal justice.
Now a U.S. senator, Warner said the actions he took — ones never taken by any governor of any state before — were intended to make sure the rule of law was seen both as fair and unafraid of the truth, wherever it led and however uncomfortable it might prove.
More than a decade later, with the guilt of an executed murderer unequivocally confirmed and the exonerations of nine innocent men wrongfully convicted of serious crimes, few, if any, would dispute that the efforts succeeded. And the rule of law is under challenge today and in need of public confidence, Warner said in a recent interview.
Warner was little more than a year in office as governor when he was first asked to approve DNA testing in the case of Roger Keith Coleman, a Grundy coal miner who was executed on May 20, 1992, for rape and murder over the protests of his many supporters across the country and around the world.
Coleman's innocence claims won him an appearance on the cover of Time magazine two days before his execution. His head shaved and his limbs strapped down, he warned from the electric chair that: "An innocent man is going to be murdered tonight. When my innocence is proven, I hope Americans will recognize the injustice of the death penalty."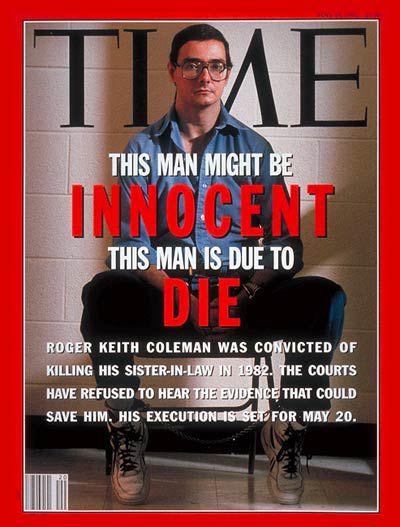 By 2002, when Warner took office, DNA technology could definitively prove Coleman a martyr or a liar with the test of a remaining piece of evidence kept frozen in a lab in California for a decade.
If testing proved Coleman innocent, it would give Virginia justice a black eye and land a heavy blow against capital punishment across the country. If it further demonstrated that Coleman was a killer, it could set back the efforts of opponents of capital punishment who had long argued — but never proven — that innocent people had been executed.
Post-conviction DNA had already proven that former death row inmate Earl Washington Jr. was innocent and implicated the real killer. Washington was nearly executed in 1985 for a rape and murder in Culpeper.
Washington was released from prison the year before Warner became governor, and the truth was now available in Coleman's case if Virginia wanted to learn it — but no governor in the U.S. had ever before ordered post-execution DNA testing.
It was against this backdrop that a trove of biological evidence from old Virginia cases ripe for DNA testing was discovered that could clear innocent people wrongly convicted of rape, murder and other serious crimes. Authorities had never before used DNA to systematically search for wrongly convicted persons, and Warner had to decide whether to have that evidence tested as well.
In the end, Warner ordered the testing, and DNA evidence proved that Coleman was guilty despite his claims of innocence. Nine wrongfully convicted men also have been exonerated of rapes in a DNA testing project just now wrapping up after 13 years.
Warner, a Democrat and now the vice chairman of the Senate Intelligence Committee intimately involved in the investigation into Russian interference in the 2016 election, said that the 2005 decision to order DNA testing offers lessons for today as the legitimacy of the justice system is under fire.
"One of the things that bothers me the most is some of the Trump ad hominem attacks against the whole Justice Department or against the whole FBI," Warner said. "He seems to be attacking, almost, the rule of law. And if you leave people with the impression the legal system is not fair and appropriate, you put your country in a pretty dangerous spot," he said.
The president has repeatedly disparaged his attorney general, Jeff Sessions, suggesting he has been disloyal, complained that the Department of Justice was full of biased Democrats, blasted former FBI director James Comey and continues to challenge the legitimacy of special counsel Robert Mueller. 
Warner is the first to admit that the use of DNA to determine guilt or innocence was not an area where he brought a lot of expertise to the governor's office. Although he has a law degree, Warner, a wealthy businessman before he was governor, said, "I'm kind of a budget/finance guy. This was really an evolution."
"I was getting my tutorial on the Roger Keith Coleman case and as I'm going through that learning process, you suddenly find that there's this wide swath of additional pieces of evidence that could possibly exonerate other individuals," he said.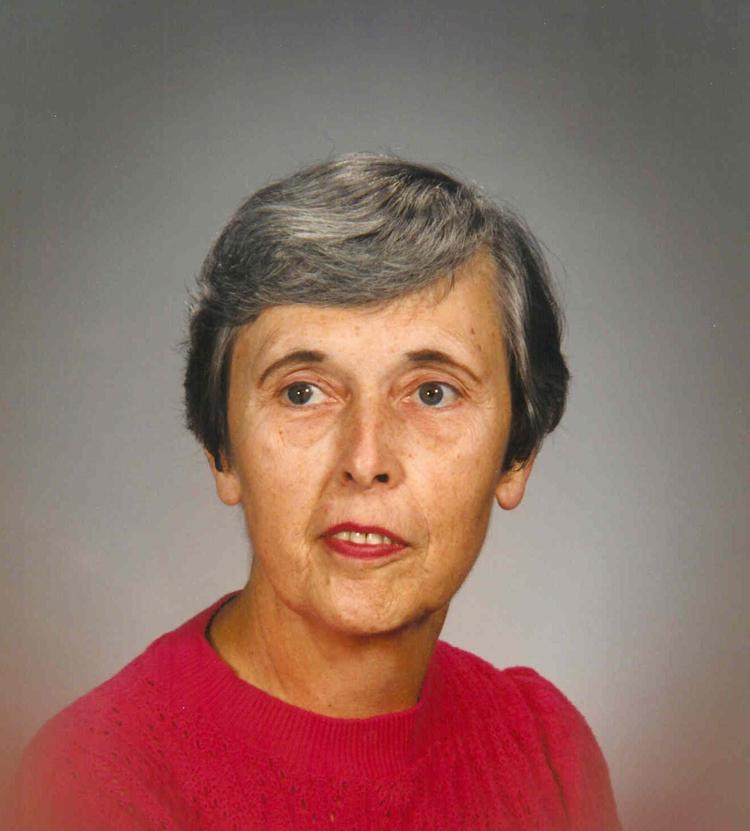 The evidence was discovered by Paul Ferrara, then the director of the Virginia Department of Forensic Science and an early and strong proponent of DNA. From 1973 to 1988, a former forensic serologist, Mary Jane Burton, taped swabs, pieces of cloth and other items containing blood, semen or saliva taken from crime scenes and victims and kept them in her case files.
Ferrara discovered it when The Innocence Project asked him to look for any possible remaining evidence that could be tested on behalf of Marvin Anderson, an Ashland man who would later be proven innocent of rape through testing.
After Anderson and two other men were cleared of rape convictions by testing the old evidence in their cases, Warner had to consider ordering DNA testing on an epic scale to see if there were other innocent persons wrongly convicted before DNA was widely available.
Warner said he had an obligation to think of the victims — primarily rape victims — who believed that their cases had been settled. And, he asked, "Do you want to undermine people's faith in the law, the criminal justice system."
There was also the volume of material to be tested and the cost to consider. A priority was to make sure it could be done without interfering with the state forensic lab's current caseload, he said.
"I spent two plus years thinking about this, holding meetings, trying to understand chain-of-custody, trying to understand, really, how much could be proven or disproven," he said. Now it seems clear the testing should have been ordered, he said, but back then there was no precedent.
His decision in December 2005 to order the testing in the Mary Jane Burton cases was relatively easy, recalled Warner.
"The hard decision was the Roger Keith Coleman case," he said.
After failing an 11th-hour polygraph test, Coleman was executed on May 20, 1992, for the 1981 rape and murder of Wanda Faye McCoy, his 19-year-old sister-in-law.
DNA testing was not available when Coleman was sentenced to death in 1982. Testing conducted by a lab in California in 1990, while Coleman was on death row, placed him within a very small percentage of the population that could have committed the rape.
But by 2000, DNA technology had advanced and could definitively prove Coleman's guilt or innocence by testing what remained of the same evidence tested in 1990 — a vaginal swab with sperm kept frozen in a vial.
Centurion Ministries, which works to free innocent inmates, and The Boston Globe newspaper — later joined by the Richmond Times-Dispatch, The Washington Post and The Virginian-Pilot — asked the Buchanan County Circuit Court for permission to test evidence remaining in his case.
"This is a rare instance where legitimate questions of innocence or guilt have plagued this case and will plague it unless DNA testing is done to establish the truth," argued James McCloskey, executive director of Centurion Ministries, in asking the court to approve testing.
The court ruled against the request in 2001 in a decision upheld by the Virginia Supreme Court in November 2002. A few months later, McCloskey asked Warner to approve the testing.
"I've been thinking back to this period, all kinds of life and death issues. It was kind of a sobering time," Warner recalled. Eleven executions were carried out while he was governor.
He said he campaigned supporting the use of the death penalty in appropriate cases. But, he said, it was one thing to support it and another thing to play a role in the process.
One of the greatest challenges a governor goes through is when a case reaches the point where an execution will be carried out, he said. "You get the call ahead of time [asking] whether you want to intervene or not, and choose not."
"Six or seven minutes after midnight you get a call that the sentence had been carried out," he said. "It was a lot of sleepless nights."
"Grappling with the reality and the finality of the state taking someone's life had a big effect."
"You need to have appropriate penalties for people that break the law. But it really is the burden of the state to have its act together ... especially if you live in a state where you still exact the ultimate sanction," said Warner.
And he said, "I thought that if I'm going to have the courage of my conviction to say it's still appropriate for the state to use this ultimate sanction ... I thought you've got to let the chips fall where they may."
"If this is a demonstrable case where the state got it wrong, then maybe we need to re-examine our tools," he said.
Prior to 2006, there had only been one instance of post-execution DNA testing in the U.S. In that case, the court-ordered testing in Georgia was inconclusive.
Warner ordered testing in Coleman's case in the first week of January 2006. Before Warner left office on Jan. 14, the evidence was sent for testing from the lab in California to one in Canada, where there were no ties to state authorities or Coleman advocates.
On Jan. 12, Capitol Square in Richmond was jammed with television satellite trucks waiting for the results to be announced.
Warner recalled that most of them were international media outlets on hand, "with the expectation that it was going to prove that the American legal system had made a mistake and killed an innocent man."
Instead, Coleman's last words — which inspired years of efforts by believers to prove his innocence — turned out to be lies.
Testing found that the odds were 1 in 19 million that someone other than Coleman could have left the DNA in a vaginal swab taken from the victim.
McCloskey, long Coleman's champion, said at the time that, "We, who seek the truth, must live or die by the sword of DNA." He said he felt betrayed and asked, "How could somebody with such equanimity, such dignity, such quiet confidence, make those last words?"
Warner said he was glad at the outcome, although, he said, "I was mentally prepared for it to be the other way."
He said he had hoped the testing could be done earlier so that incoming governor Tim Kaine would not be left with a mess to clean up had testing proven Coleman innocent.
Robert Dunham, executive director of the Death Penalty Information Center, said he is only aware of one other instance of post-execution DNA testing, a 2010 case in Texas that supported — though did not definitively prove — innocence.
Warner said he was impressed by the way McCloskey handled the news. "He was a man of faith and was kind of emotionally crushed but was not angry."
"Mr. Coleman was a very good liar," Warner said.
Over the years, Warner has met several of the men exonerated by testing from the Mary Jane Burton evidence.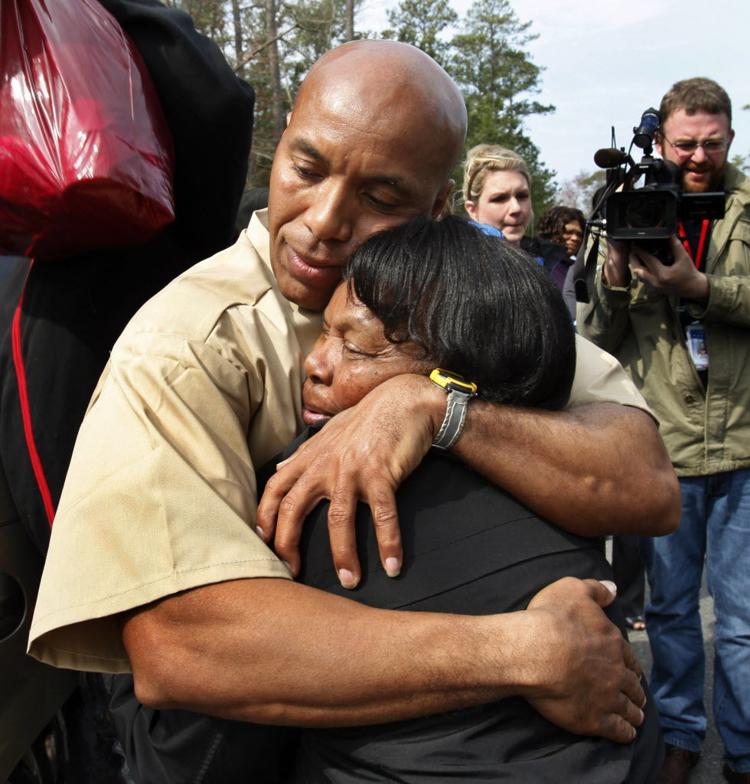 One of them, Thomas Haynesworth of Richmond, who spent 27 years in prison for sexual assaults on women committed by another man, remembers meeting Warner in Washington.
"I shook his hand and told him who I was ... and said, 'I so appreciated it. I think a lot of other guys appreciate it, too.'" Haynesworth said.
Warner said he was impressed by the lack of bitterness shown by the exonerees.
He said, "To me it was kind of a remarkable display of human resilience and human spirit. If I had spent x-number of my years, of my life, incarcerated for something I hadn't done, I'm not sure I could have carried it off with the same grace."