VIDEO: Aspirations for metro Richmond take center stage at RTD's 75th Public Square
Aspirations for metro Richmond take center stage at RTD's 75th Public Square
Tags
As featured on
Better schools. Less crime. Unity.
You must be a full digital subscriber to read this article
You must be a digital subscriber to view this article.
What is RTD Public Square?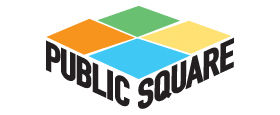 The Times-Dispatch regularly moderates community discussions about topics important to the region.
We've held more than 70 Public Square sessions since starting the program in 2005 with the goal of presenting and encouraging dialogue, even debates and civil arguments, on major issues with the goal of serving as a catalyst for solutions.
The 90-minute discussions usually are held at The Times-Dispatch's downtown offices. The discussions are moderated and there is often a panel of experts to help inform the audience. The topics we've covered include: crime, education, affordable housing, the ballpark debate, civility, health care, philanthropy, poverty and tourism.
The nationally recognized Public Squares are broadcast live on Richmond.com.