Q: How long have you been in the business?
A:
I have been in the construction business for 20 years. While working as an intern for an engineering firm I quickly realized my true calling was the building process, not design. After changing paths, I have maintained the same enthusiasm toward the building process that I had just starting out.
Q:
What drew you in to the industry, and what do you love most now about your role within it?
A:
Even as a child I was interested in how things went together and intrigued seeing buildings under construction, and that translated into my current passion for building buildings and developing relationships. What I have truly grown to love about our industry is the relationships within the construction and development community, the teamwork involved in bringing a project together and fulfilling our clients' expectations, as well as mentoring our future leaders and watching their growth.
Q:
What is the average number of jobs you have in progress at a given time?
A:
Heartland Construction typically has 10 to 15 projects under construction as well as another 10 in various stages of preconstruction.
Q:
What is your greatest challenge in the industry now?
A:
Heartland Construction is seeing the same challenges within the construction community that everyone in our industry is experiencing. Skilled trades and development of such continues to be one of the largest challenges we face. Promoting these career paths to our youth and high schools as well as supporting local vocational programs in an effort to draw enthusiasm to our industry will prove to be important as we move forward in years to come.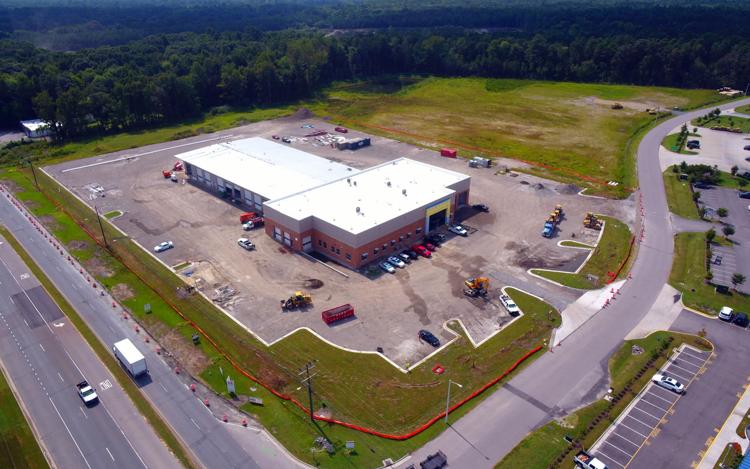 Q:
What are your business ambitions?
A:
My ambitions have always been to develop long-standing relationships within our industry, provide great service and value as well as mentor young professionals. Along with these ambitions, my current goals are to continue to diversify our projects, clients, and partners. Keeping all of these ambitions and goals on the forefront of Heartland Construction's growth has proven to be a great model for success; which we continue to build upon.
Q:
What do you look for in/when:
Hiring subcontractors?
A:
Heartland Construction is always looking for new subcontractors to be a part of the team. When evaluating new subcontractors, we look at historical project references that show their dedication to quality, service, safety, and schedule. We hold our subcontractors to a very high standard; which allows Heartland Construction to meet or exceed our client's expectations.
Seeking material suppliers?
A:
We hold our material suppliers to the same standards as our subcontractors. We expect fair pricing and great service in addition to a firm commitment to meeting delivery schedules. In order for our goals to be met for our client, we must be able to ensure a seamless construction process; which can be met with these expectations.
Q:
Are you currently accepting bids?
A:
We are consistently pricing new projects and always looking for quality subcontractors and partners in these projects. Contact information for our estimating team can be found at heartlandconstructionva.com.
Q:
What is an industry issue you have successfully overcome and how?
A:
A current industry issue that we work very hard to overcome is budget concerns and constraints for our clients. As the economy continues to be strong, construction costs and escalation have been a significant issue for clients that prepared designs and budgets with market costs and projections from 12 and 18 months ago. We are very proud of our innovative ways to provide cost savings ideas to clients; which include alternate materials, means and methods, and project scheduling tools that assist us in being more efficient and timelier delivery.
Q:
Where do you see the industry in 10 years?
A:
I feel like our industry has always included some of the best and brightest. With building processes, systems, and technology becoming more prevalent every day, I see a larger variety of personnel becoming interested in construction that historically may have chosen a different career path. Ultimately, I think this will change the perception of our industry for the better.
Q:
What's the best advice you've ever been given?
A:
The most valuable advice I have ever been given is very simple: "Your word and handshake should mean something." We live in a world of email, documentation, and lawyers that are all necessary and good business; however, the way to build relationships and a reputation is to do everything in your power to fulfill your commitments that you gave while looking someone in the eye and shaking their hand.
Matt Hemmis can be reached at matt@heartlandconstruction.com