POPMOUNTS LET YOU TRANSFORM YOUR DAY IN THE NEWS INTO A TREASURED KEEPSAKE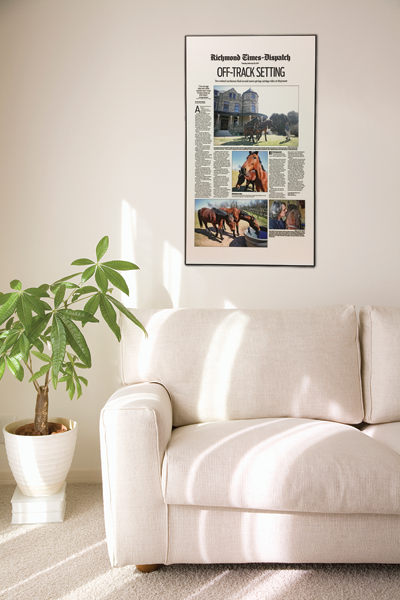 The Times-Dispatch proudly offers archival-quality plaque-mounted keepsakes of your Celebrations announcement. Popmounts are wonderful ways to preserve your special wedding, anniversary, education, military or Scout announcement.
In addition, The Times-Dispatch has electronic archives for every day's paper back to September 2002, so if you know the publication date of the ad, announcement, photo or story you'd like, we can create a popmount. Popmounts make memorable and unique gifts for friends, family or loved ones.
To place your credit card order for popmounts, please call 804.649.6261 between 8:30 a.m. and 5 p.m., Monday through Friday. You can also fill out this form for more information. You are also welcome to stop by our office at 300 E. Franklin St. in downtown Richmond to see a sample and/or place your order.
---