While many Richmonders have heard of the MCV Campus and VCU Health, not everyone is aware of the foundation that helps bridge the financial gap to ensure that the lifesaving patient care, research and education we all depend on is available when we really need it. 
That's where the MCV Foundation comes in. Since 1949, the foundation has worked on the MCV Campus to inspire and steward philanthropy to support VCU Health, the only academic health center in the region. 
"What makes VCU Health unique is our three-fold mission to offer the most technologically advanced patient care, research and education all in one place," said Margaret Ann Bollmeier, MCV Foundation president. "We have the ability to accelerate the latest scientific breakthroughs from the bench to the bedside so that our patients have access to the most advanced treatments, right here in our community."
Whether it's being airlifted to VCU Medical Center for a heart attack, receiving the latest treatment at VCU Massey Cancer Center, or training the next generation of healthcare providers at one of the five health science schools on the MCV Campus, having an academic health center in Richmond means people don't have to travel to receive world-class care.
With more than $500 million in assets, the MCV Foundation plays a critical role in supporting the wellbeing of the Richmond community. Through its more than 1,500 funds, the MCV Foundation provides this support through scholarships, professorships, research and program funds.
"In an environment of increased financial pressure due to declining public funding, lower payments from insurers and rising healthcare costs, philanthropy is critically important to bridge the gap and sustain the excellent quality of our VCU Health programs," said Harry Thalhimer, MCV Foundation board chair.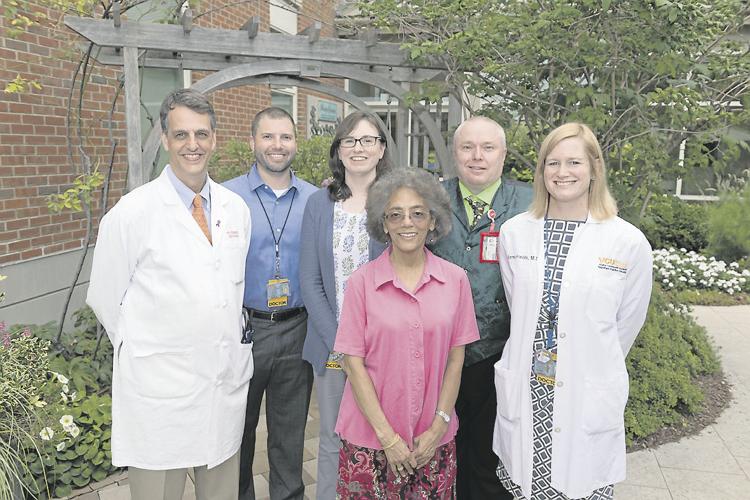 While the foundation has been around since 1949, the roots of VCU Health's academic health center go all the way back to 1838 when the VCU School of Medicine was founded. This year marks 180 years of training top doctors, offering lifesaving care and developing groundbreaking research to improve and save lives.
This legacy of innovation lives on. There are many ways to be involved, and every gift makes a difference in improving and saving lives. Discover your great place in this community at MCVFoundation.org.
A Snapshot of the MCV Foundation:
Serving the MCV Campus since 1949
Supporting the patient care, research and education mission of VCU Health
Over $500 million in assets
More than 1,500 funds
MCV Campus partners include VCU Massey Cancer Center, VCU Medical Center, VCU School of Allied Health Professions, VCU School of Dentistry, VCU School of Medicine, VCU School of Nursing and VCU School of Pharmacy.
This feature is one in a series about the Richmond Region's nonprofit organizations and their contributions to our communities.
It is brought to you by the featured organization in collaboration with the sponsoring advertiser on this page.