Inside
Inside The Doorways it's just another day. The staff is in place. Guests are checking in. Guests are checking out. Rooms are being cleaned. Meals are being prepared. Shuttles are arriving and departing. Tours are happening. Volunteers are coming and going. Healing is happening. 24 hours a day, 365 days a year.
The Doorways, a 115-room former hotel located in downtown Richmond, provides lodging, meals and support to patients and families who must travel to Richmond for life-saving and life-changing medical care that is not available in their own communities. On an average day there are at least 80 rooms occupied by 140 guests.
The organization serves all ages, and there are thousands of patients receiving critical outpatient care such as cancer treatments, and pre- and post-op organ transplant care. Many would not be able to access the care they need if it were not for The Doorways.
Most days at The Doorways end with a steady stream of guests returning from a long and tiring day at the hospital. As the shuttles drop them off they're greeted by warm and friendly faces at the front desk, and volunteers preparing the evening meal.
Patients, guests and caregivers receive:
Private room and bath
Prepared meals and fully stocked self-serve kitchens
Downtown parking provided by VCU Health
Hourly shuttle service to and from car and/or VCU Health
Self-serve laundry facilities with all needed supplies
Wi-Fi, library, mail service, local phone service
Exercise room
Emotional support from licensed social workers
Outside
What goes on outside The Doorways is equally remarkable. The organization's health-care partners are making miracles happen. Nearly 100 volunteer groups are collecting donations, organizing fundraising events and planning a visit to cook a meal or help with a special project. Donor financial generosity is keeping the mission alive, thriving and growing to meet an increased demand. And, most important, former guests and their families are home – happier and healthier because of their time in Richmond.
While there is a suggested donation to stay at The Doorways, no one is ever turned away due to inability to donate. Financial support is provided through the Patient and Family Access Program, which is funded through individual donations, grants, sponsorships and special events.
The work of The Doorways would not be possible without partners like Davis & Green Electrical. Lynn Green serves on the board of directors and George Green plays an integral role on the operations committee. Second generation Greens, Greg and Jennifer, organize and host an annual tug-of-war event that sets industry partners against one another, raising thousands of dollars over the pull of a rope. (To register your company, contact Greg at greg@dgelectrical.com.) Employees participate in collection drives and in an annual paintball tournament. All to benefit The Doorways.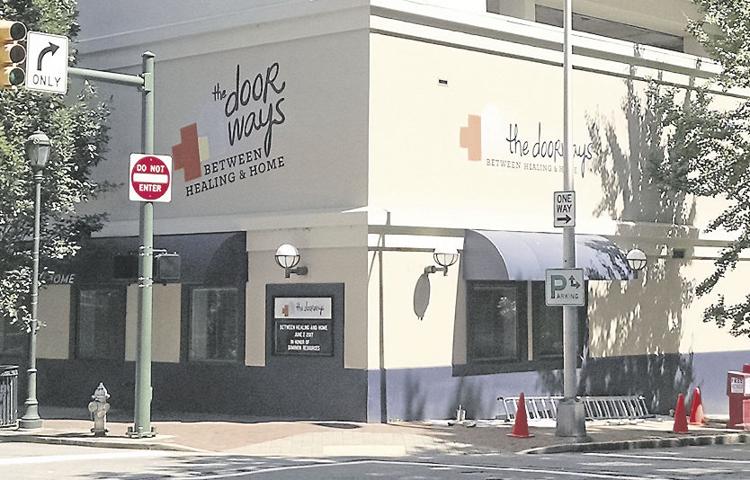 The Doorways is fortunate to have so many partners – individuals, corporations and foundations – ensuring that the door(way)s are open every day for those that need them. Each and every volunteer, event attendee, collection drive and donation make a difference. To learn more about the impact that you can have, contact Regan Gifford, community outreach manager, at rgifford@thedoorways.org.
This feature is one in a series about the Richmond Region's nonprofit organizations and their contributions to our communities. It is brought to you by the featured organization in collaboration with the sponsoring advertiser on this page.