Think of a public school, and you are likely to envision buses arriving and teachers greeting their students in the hallways. Science projects and theatre productions. What you are not as likely to imagine are the many volunteers who show up on weekends and in summer months to organize, paint and clean.
Whether they work at schools or nonprofits throughout the Richmond region, many volunteers make connections to volunteer projects through HandsOn Greater Richmond. Now a program of the Community Foundation, HandsOn is built on the belief that civic engagement is an essential part of any vibrant, thriving community. Last year alone, HandsOn mobilized 15,314 volunteers and provided 715 hours of training to community partners.
"Volunteers have tremendous talent, skills, heart and a desire to serve," said Vanessa Diamond, cofounder of HandsOn Greater Richmond and senior vice president of civic innovations at the Community Foundation. "Our goal is to help people across our region find an issue they care about enough to get involved and then to connect them to one of hundreds of community organizations working to address that issue."
HandsOn makes it easy to sign up, show up and volunteer. Through HandsOnRVA.org, people can search for opportunities based on their age, interest or geography or select from a calendar based on availability. Families can find opportunities to volunteer together or sign up for do-it-yourself projects that can be completed at home. HandsOn also partners with several local corporations such as Genworth and Altria that want to engage their employees in projects that align with their corporate values and initiatives.
Stephen Fitzpatrick recently spent a hot summer day with his colleagues at Thomas Boushall Middle School. "HandsOn allows us to leverage our time and resources in the most impactful and effective way," he said. Together, they deep cleaned the gym, replaced ceiling tiles, restocked the school store, decorated bulletin boards, painted murals, and weeded and pruned the landscaping. "Not only is it fulfilling to support Richmond Public Schools and see the difference we make from start to finish with these projects, but also I get to volunteer alongside people I work with and we get to know each other better."
For many community-based organizations, staff and financial resources are limited. Volunteers are often the only way to fill the gaps and meet outstanding needs. Organizations can post projects online, request a long-term volunteer leader to help manage their projects, or take advantage of comprehensive training that allows them to provide meaningful experiences that keep volunteers coming back.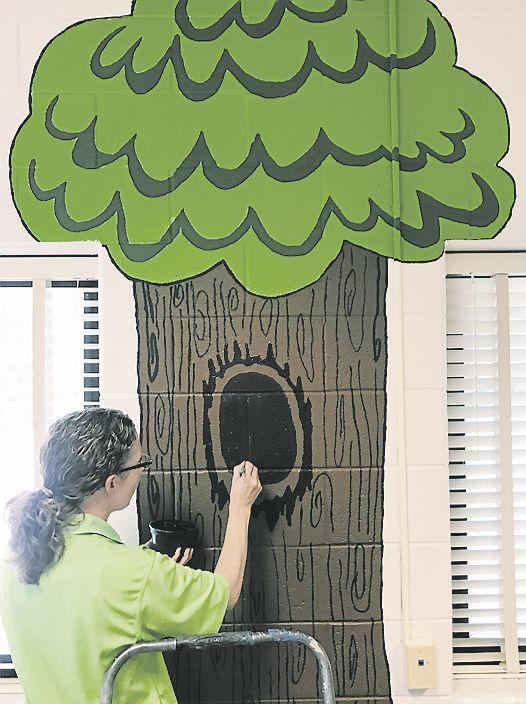 "When our HandsOn team integrated with the Community Foundation earlier this year, it signified a shared desire to build a culture of philanthropy and service throughout our region. When people give what they can – whether time, talent or financial resources – our community becomes stronger, healthier and more connected place." said Diamond.
On Sept. 29, HandsOn will host Give A Day RVA, an annual day of service that mobilizes hundreds of volunteers to sites throughout the region at one time. To learn more about how to get involved or to sign up for current projects, visit handsonrva.org.
This feature is one in a series about the Richmond Region's nonprofit organizations and their contributions to our communities. It is brought to you by the featured organization in collaboration with the sponsoring advertiser on this page.