When it comes to helping those in need, the folks at Davis & Green Electrical are always at the top of their game. Just recently they raised $15,000 in their annual Tug-of-War Championship benefiting The Doorways, a 115-room hospital hospitality house located in downtown Richmond.This annual event began in 2014 as a fun, internal competition for Davis & Green employees and has grown to a multi-organizational competition with over 10 local companies participating each year. Always a fun-filled event for all ages offering great food, music, local celebrities and more, Davis & Green's Tug-of-War has raised over $30,000 for The Doorways since its beginning.
The Doorways
The Doorways is a nonprofit organization that provides lodging, meals and other support services to individuals and families who must travel away from their homes to access life-saving, life-changing or specialty medical care in Richmond, typically
because the care they need is not available in their own communities.
The average stay at The Doorways is around six nights, but some stays may be six months or more. Guests of The Doorways are asked to contribute a nominal donation for their stay; however, no guest is every turned away for inability to donate.
The Doorways is one of the largest hospital hospitality houses in the country, and the largest to operate on donations alone. Each year, The Doorways provides over
50,000 nights of safe, compassionate lodging, meals and other support to more than 10,000 patients and family members/caregivers. Over 75 percent are Virginia residents; the remaining come from every state in the nation and 10-15 countries around the world each year.
What's next for Davis & Green?
SAVOR
Davis & Green supports The Doorways throughout the year, donating food and other goods, volunteering their time, sponsoring events and providing financial support. What's next? SAVOR, an annual Richmond culinary affair that has grown into one of the area's most anticipated events.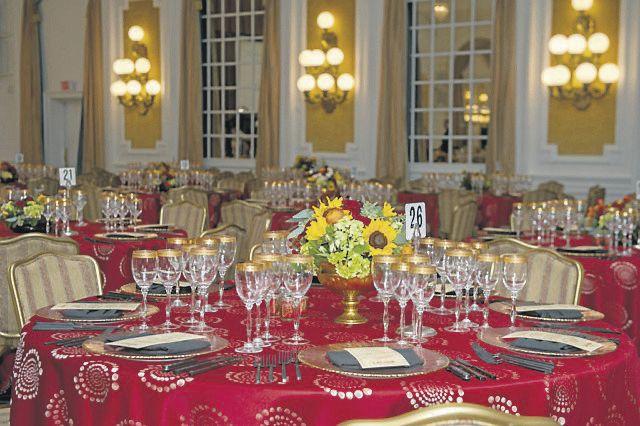 SAVOR brings together award winning chefs from coast to coast and around the world for an epicurean evening – all to benefit The Doorways. Guests are treated
to a unique gourmet dining experience, silent and live auctions featuring fine wines, home entertainment packages, dinners at top restaurants, travel options and more.
Davis & Green has sponsored SAVOR since 2009. "In addition to their year-round support on so many levels, Davis & Green has been instrumental in making SAVOR
such a success. Our supporters always look forward to attending," said Stacy Brinkley, president and CEO of The Doorways."We're so grateful to the many people and organizations who help make it happen each year."
This year's event marks the 10th anniversary of SAVOR, which will be held on Saturday, Oct. 6, at The Jefferson Hotel. For additional information about sponsorships, ticket purchase and event details visit rvasavor.com or contact Regan Gifford at rgifford@thedoorways.org; 804-828-6901, ext. 150.
The Doorways is always in need of funds as it strives to support patients in medical crisis and their families. Learn more about Davis & Green Electrical's commitment to our community at dgelectrical.com and about The Doorways at thedoorways.org.
This feature is one in a series about the Richmond Region's nonprofit organizations and their contributions to our communities. It is brought to you by the featured organization in collaboration with the sponsoring advertiser on this page.