The legendary achievements of Navy SEALs are matched only by their intense training, fast thinking, indestructible commitment and strong will. Due to the sensitive nature of their work, sometimes their achievements can only be described as just that – legendary.
The UDT-SEAL Association is a nonprofit veterans service organization whose members are made up of U.S. Navy personnel who have served, or are presently serving in the Naval Special Warfare community. Our primary objective is to ensure that no SEAL veteran is ever left behind.
The UDT-SEAL Association's pillars of support are a direct reflection of the SEAL ethos of loyalty to country, team and teammate. One of three main pillars is veterans life assistance, which provides guidance and assistance as Navy Special Warfare members' transition from active duty to civilian life. This can be in the form of the preparation and filing of their Veterans Administration (VA) claim, networking assistance and job placement. We have found this to be no easy task.
The second pillar is providing scholarships for the children of our veterans, remembering that the families of Navy Special Warfare sacrifice so much in order that our servicemen and women can serve our country with honor.
The final pillar is honoring and preserving the rich history and heritage associated with the Navy SEALs and Navy Special Warfare's outstanding contributions to our nation's proud military history and national security.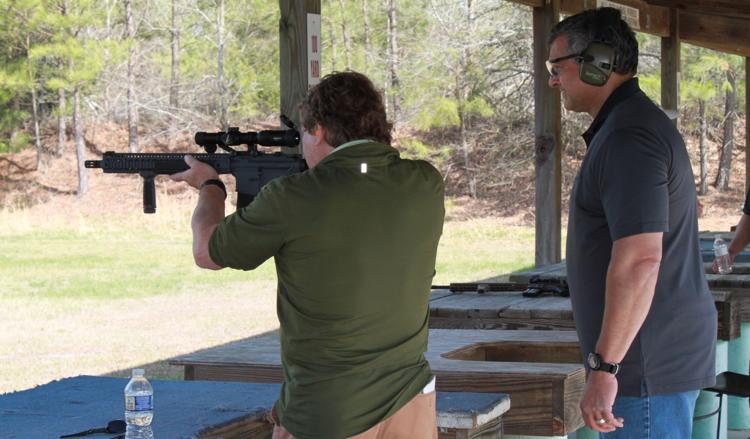 The UDT-SEAL Association has teamed up with the CBRE|Richmond office to establish a partnership that raises awareness and support for our nation's Navy Special Warfare veterans and their families.
Together CBRE|Richmond and the UDT-SEAL Association will conduct events in the Richmond area as an effort to raise awareness of the needs of our Navy SEAL veterans as well as conduct fundraisers to support the programs established by the UDT-SEAL Association that address those needs. In the coming months CBRE|Richmond will conduct its second annual Richmond Outdoor Challenge. This is an exciting event sure to please shooting enthusiasts regardless of skill level, while supporting the troops.
When asked about this wonderful initiative CBRE|Richmond has set forth for our veterans, Dave Morrison, the UDT-SEAL Association's executive director stated, "It's the support of organizations like CBRE|Richmond that allow us to provide the care and assistance needed daily to those who have served so valiantly. CBRE|Richmond continues to provide a wonderful example of the maxim, Honor, Service and Heritage. We are so thankful for their support and look forward to building upon this great relationship with CBRE|Richmond and the Richmond community."
In addition to the Outdoor Challenge, a golf event will be held on April 23 at Independence Golf Club in Midlothian. This event will include a wonderful day of golf and the opportunity to meet and golf with some of our nation's finest.
Events will feature distinguished Navy SEAL veterans, their families and other special guests. In addition, there will be entertainment, raffles, and silent and live auction items.
Information for this event can be found at udtseal.org/events.
This feature is one in a series about the Richmond Region's nonprofit organizations and their contributions to our communities. It is brought to you by the featured organization in collaboration with the sponsoring advertiser on this page.