We're all budget-conscious, and when setting limits for holiday spending, a variety of family, friends and coworkers may fall in the "less than $50" bracket.
Fortunately, local retailers offer many treasured gifts in this range.
Consumable gifts, such as nuts from Virginia Diner or a bottle of wine, are fabulous picks for reasonable prices. They can also be useful to hosts when surprise guests arrive during the holidays.
Unique jewelry based on the recipient's interests, such as the RVA pendant or Dolley Madison blue glass earrings, make meaningful gifts while still being affordable.
---
24 oz. Corkcicle monogrammed tumbler from Trend
Dreading the chilly winter nights? You can rely on a triple-insulated stainless steel Corkcicle, with its easy-grip flat sides and non-slip bottom, to keep your cocoa hot for up to three hours (and your cold drinks cold for up to nine). Santa would approve. Now that you can personalize with a custom monogram, we think you will, too.
WEBSITE: Trend
PRICE: $41.99
---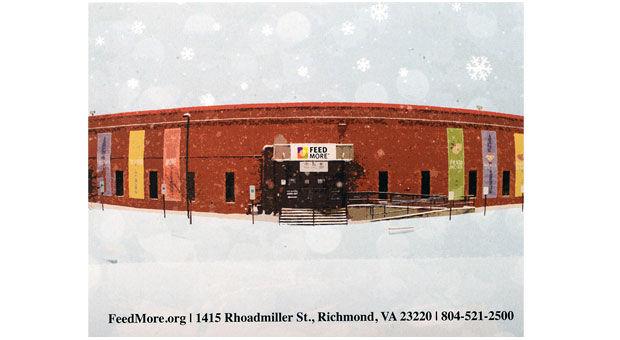 The holidays are a time of appreciation for those we love. This year, put your gratitude into action with a donation to FeedMore in honor or in memory of someone special. Your gift just might touch the life of a needy child or family as deeply as your loved one has touched you.
WEBSITE: FeedMore
PRICE: From $10
---
On The Back Roads Again: People, Places and Pie around Virginia
Looking for a gift with true local flavor? Head out on the back roads of Virginia with Richmond Times-Dispatch senior photographer Bob Brown and columnist Bill Lohmann as they encounter memorable characters, explore charming places and, yes, eat lots of pie. Breathtaking photos of the rural Virginia landscape make this hard-cover volume a winning addition to any coffee table.
WEBSITE: Richmond Times-Dispatch
PRICE: $34.95
---
Virginia Diner Norman Rockwell Salted Jumbo Cashews
Say Merry Christmas with a Virginia Diner traditional favorite for gift giving. Jumbo cashews packaged in an 18-ounce Norman Rockwell design tin. Buy several to give as gifts or to have on hand when family and friends visit.
WEBSITE: Virginia Diner
PRICE: $29.50
---
Sterling silver RVA charm bracelet by Kambourian Jewelers
Charm (n): The power or quality of giving delight or arousing admiration. Delight the charmer in your life with this one-of-a-kind bracelet honoring all things Richmond. The fine sterling silver and distinctive craftsmanship are sure to capture the light, the eyes of onlookers and, of course, her heart.
WEBSITE: Kambourian Jewelers
PRICE: $49.95
---
Jefferson Vineyards Meritage from the Caboose Market & Café
Raise a glass to toast the holidays with this delicately balanced blend of petit verdot and merlot. Savor the aromas and flavors of fresh berries, almond and fennel. Perfect to have on hand for festive get-togethers, and an inspired choice for hostess gifting.
WEBSITE: The Caboose Market & Café
PRICE: $31.99
---
Dolley Madison Earrings from the Virginia Historical Society
Dolley Madison was more than just a First Lady. A symbol of Virginia history, she was also a gracious socialite and a fashion enthusiast. These blue glass earrings, adapted from an early 19th-century pair that belonged to Dolley herself, make an elegant gift for any lady with stately tastes.
WEBSITE: Virginia Historical Society
PRICE: $40
---
Sky Zone Trampoline Park Gift Cards
Give the gift of fun fitness. Sky Zone is the world's first indoor trampoline park – home of a great fitness workout combined with healthy fun. Purchase a $30 gift card now until Dec. 31 and you'll receive an additional 30-minute jump pass and limited edition holiday socks.
WEBSITE: Sky Zone Trampoline Park
PRICE: $30
---
Turandot from the Virginia Opera
Based on an ancient Chinese fable, this story of the legendary Princess Turandot, so desirable that men risked their heads for her hand in marriage, weaves the quest for love with the ultimate consequences. From the opening moments of Puccini's exotic score, you'll be thrown into a world of suspense and horror.
WEBSITE: Virginia Opera
PRICE: Tickets from $19
---
Der Freischutz from the Virginia Opera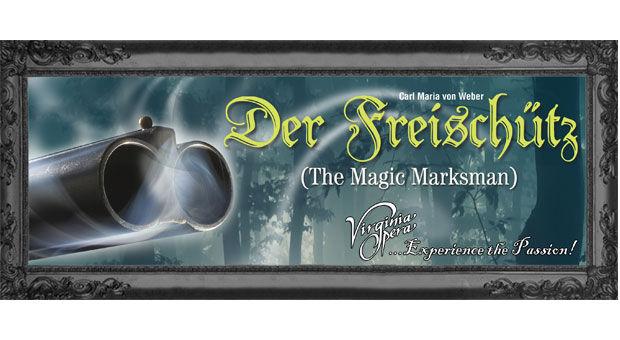 With one of the most haunting scores in all of opera, Carl Maria von Weber, founder of German Romantic opera, has created a compelling drama that twists reality with supernatural powers and phenomena. This grim fairy tale from a bygone age has never been experienced on Virginia Opera stages, so get your tickets today.
WEBSITE: Virginia Opera
PRICE: Tickets from $19
---
Balsam & Cedar Candles from Williams & Sherrill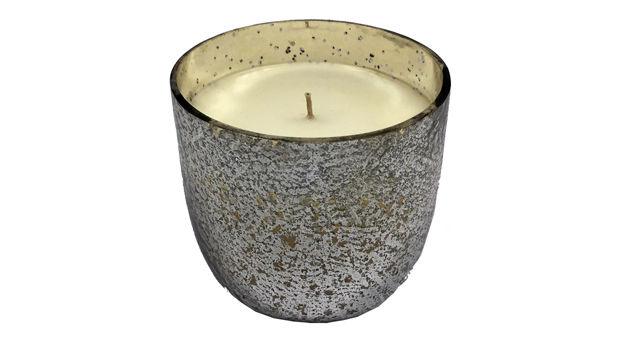 You may not take a sleigh ride through snowy woods this holiday season, but breathe in the fresh forest scent of these candles and it won't be hard to pretend. Soft paraffin and soy wax are blended to transform your home into an aromatic winter wonderland.
WEBSITE: Williams & Sherrill
PRICE: $22 - $54
---
Cabernet Sauvignon 2014 from Castle Glen Estates
Castle Glen Estates' lush, fruitful, boutique-made Cabernet is estate grown and bottled.  Made in the traditional style of Old France, this wine beautifully complements cheese, red meat and dark fruit. Perfect to have on hand for holiday toasting and a thoughtful gift for the wine connoisseur on your list.
WEBSITE: Castle Glen Estates Winery
PRICE: $29 each; $27.50 three or more
---
Stories and Recipes from Clare's Kitchen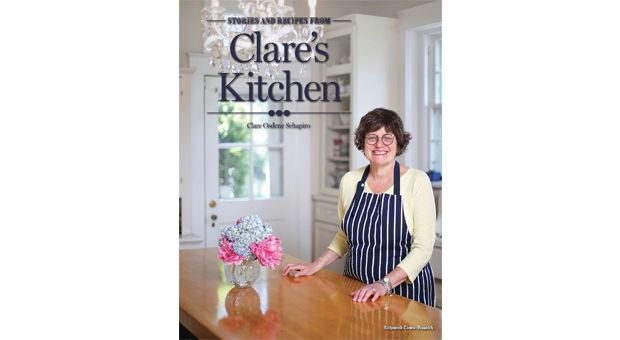 This isn't your average cookbook. Renowned RTD food columnist Clare Schapiro has hand-picked her favorite recipes for a new hard-cover tribute to the dishes that have filled Richmond's belly for years. From red pepper bisque with crab to old-fashioned meat loaf to fudge brownies and more, the foodie on your list won't be disappointed in this colorful, archival-quality volume.
WEBSITE: Richmond Times-Dispatch
PRICE: $34.95
---
Handcrafted cocktail mixers from Williams & Sherrill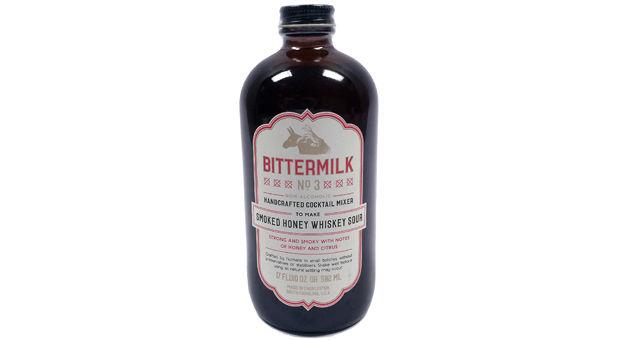 Toast the spirit of the season with Bittermilk's creative cocktail mixers. Formulated with pure natural extracts, herbs and natural cane sugar.  Just add your favorite spirits to create refreshments to remember. Crafted by hand and bottled in Charleston.
WEBSITE: Williams & Sherrill
PRICE: $29.95
---
Annie Sloan Chalk Paint from Thrill of the Hunt
With a palette of 35 colors, you're sure to find one to set your creativity alight. This versatile, decorative paint is just the thing for giving new life to a well-loved piece of wooden furniture, brightening up a picture frame or stenciling a pattern on a chair back. Easy to use, it's become a favorite of professionals and DIYers alike.  
WEBSITE: Thrill of the Hunt
PRICE: $38.95 quart
---
Sunoco Gas Card from Mac's Service Center
If someone on your list loves their car, why not fuel their adventures with a gas card? You can't go wrong with such a versatile gift, especially one that comes with a coupon. Purchase this $50 Sunoco gas card at Mac's Service Center and you'll receive a special offer for $10 off any service of $100 or more at Mac's.
WEBSITE: Mac's Service Center
PRICE: $50
---
Quality Yarns & Accessories by Dances with Wool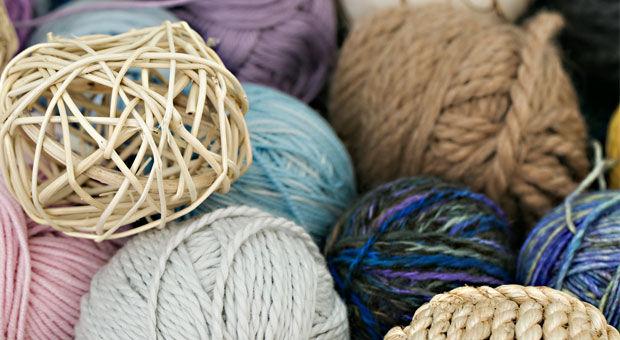 Know someone who likes to knit or crochet? Dances with Wool boasts an amazing array of yarns and accessories for the crafter or hobbyist in your life. Your gift of creativity won't come unstitched after the holiday hustle and bustle is through.
WEBSITE: Dances with Wool
PRICE: $6-$50
---
'Puppyhood' coffee table book from Williams & Sherrill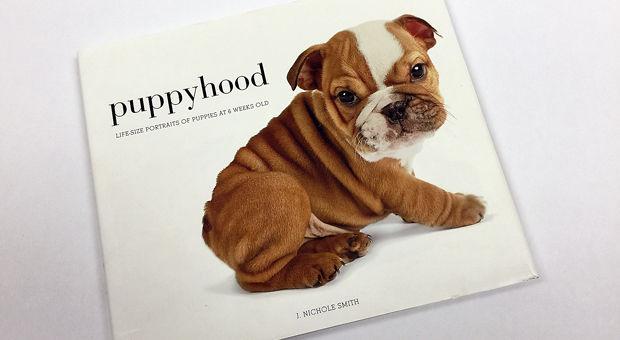 What's cuter than a puppy? A book full of puppies. 'Puppyhood' features life-size portraits of 6-week-old puppies doing what they do best – looking absolutely adorable. It's almost as good as the real thing (and not as messy). Perfect for the dog lover in your life. 
WEBSITE: Williams & Sherrill
PRICE: $29.95
---
Vintage Richmond Pint Glasses from the Richmond Times-Dispatch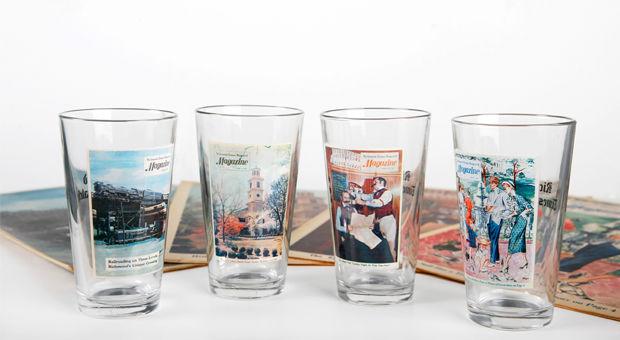 Propose a toast to Richmond history with this set of four pint glasses straight from the RTD Archives. Featuring magazine covers from the 1940s and 1950s, these collectible glasses make a great gift for anyone who loves RVA. Don't forget to pick up a set for yourself, too.
WEBSITE: Richmond Times-Dispatch
PRICE: $29.95
---
Tea with Santa from Hilton Richmond and Children's Museum of Richmond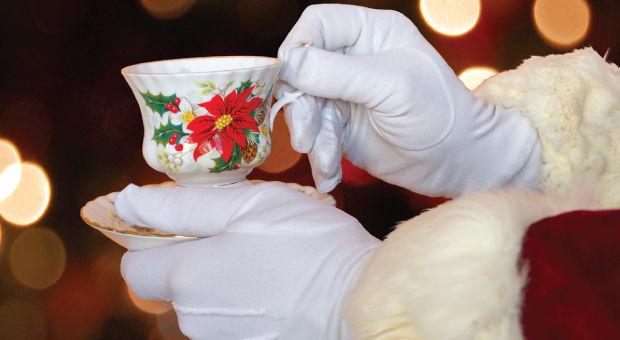 Tea with Santa is a beloved Richmond holiday tradition that began over six decades ago. Children of all ages will enjoy this special intimate tea and story time with Santa and his helpers, featuring the lovely Snow Queen, the Singing Elf and scrumptious holiday treats like the famous Reindeer Cake. Check the website for dates, times and other information.
WEBSITE: Hilton Richmond & Children's Museum of Richmond
PRICE: $36/CMoR members and passholders; $40/non-members