Two former local pitching standouts are making their mark this summer in the Cape Cod Baseball League. The Massachusetts league, which features 10 teams, is considered one of the top amateur summer leagues in the country.
Virginia left-hander Daniel Lynch, a Douglas Freeman graduate, and Wake Forest right-hander Griffin Roberts, a James River graduate, both participated in Saturday's Cape League All-Star game.
Lynch, a rising junior, has a 1.84 ERA in 24 2/3 innings pitched over five starts for the Orleans Firebirds. He's 3-0, has struck out 23 and has issued just three walks. Roberts, also a rising junior, has a 1.96 ERA in 32 innings pitched across eight appearances, six of them starts, for the Wareham Gatemen. He hasn't picked up any decisions, but has struck out 35 and walked only six.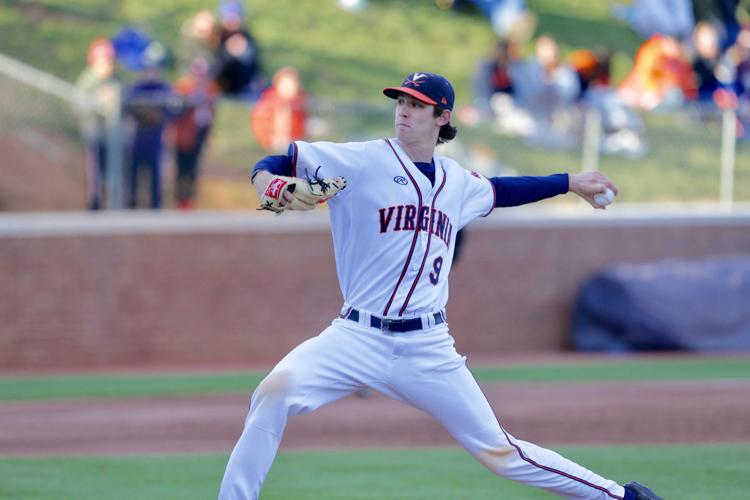 Daniel Lynch
Douglas Freeman: A 0.97 ERA earned Lynch a spot on the 5A state first team his junior year. He was also first-team All-Metro that year. His senior year he was named a Perfect Game honorable mention All-American.
University of Virginia: Lynch made 13 appearances, including nine starts, during his freshman season at Virginia. He struck out nine in his debut, which was the most by a Cavalier making his first appearance in coach Brian O'Connor's tenure (his first season was 2004). He went on to finish the season with a 5.49 ERA in 41 innings pitched. He struck out 37 and had a 1-3 record.
This past season, Lynch pitched a team-high 77 1/3 innings in 14 appearances, all starts. The campaign included Lynch's first complete game on April 19 against James Madison. He gave up just two runs, six hits, three walks and struck out seven in Virginia's 7-2 victory. He ended the season with a 5.00 ERA, 7-5 record and 45 strikeouts.
Cape Cod League: Lynch wound up with the Orleans Firebirds through Virginia's pitching coach, Karl Kuhn, who Lynch said has a good relationship with Firebirds manager Kelly Nicholson. Lynch said the level of competition in the Cape League has been awesome.
"You're facing everyone's best hitter," said Lynch. "It's only the best guys, only the best hitters in the country come up here. So it's been nice to face lineups top to bottom that are premier."
One memorable game for Lynch was his first start, on June 18 at the Falmouth Commodores. It was the second game of a doubleheader, and the Firebirds had begun the season 0-4. But Lynch struck out six in 4ª innings that night. He allowed three runs on five hits, and the Firebirds went on to their first win of the season, 9-3 in seven innings.
"That was pretty cool, to kind of get my feet wet and see what it's like to play up here," Lynch said.
The Firebirds, at 25-11, have the best record in the Cape League. Lynch said the biggest factor in his own success has been just keeping things simple.
"It's easy to let the game get a little bit too complicated," said Lynch. "And I think I've just stuck to my plan and stuck to the process.
Lynch, looking ahead to his junior season in Charlottesville, said he's "just going to try to be me" — not try to do too much. He expects to have more of a consistent year.
"Go out and be able to have a consistent plan and not be up and down and up and down," he said.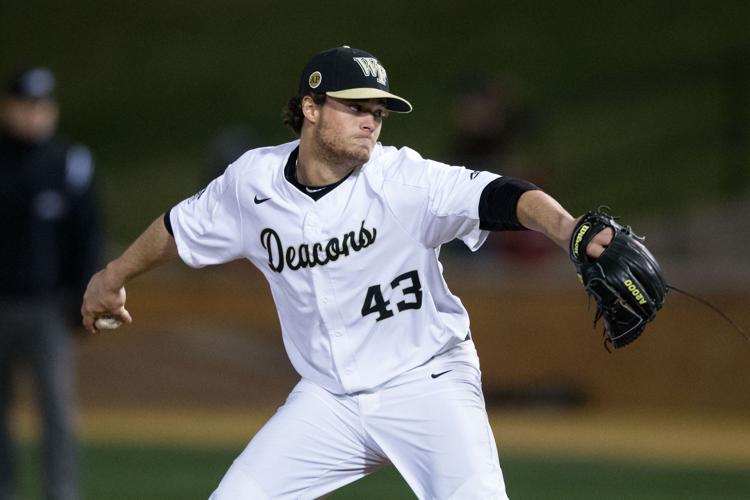 Griffin Roberts
James River: Roberts was named first-team all-region in 6A South and first-team All-Metro after his senior season. He had a 1.24 ERA that year.
Wake Forest: He had some struggles his freshman season at Wake Forest. He posted a 9.19 ERA in 15 2/3 innings across 18 appearances. He struck out 18. This year, Roberts served as Wake Forest's closer and had a 2.19 ERA in 53 1/3 innings pitched across 29 appearances. He recorded eight saves, struck out 80 and had a 2-5 record.
Cape Cod League: Roberts had perhaps his best performance of the season last Saturday. Pitching at the Cotuit Kettleers, he went six scoreless innings in which he gave up just one hit, struck out six and had no walks. The Gatemen went on to win 1-0.
His two-seam fastball was effective for Roberts in that game. He said he used the pitch both ahead in the count and behind in the count to induce ground balls.
"Being able to locate the two-seam fastball was the key for me," said Roberts. "Strikeouts weren't really the big proprietor in (Saturday's) outing."
Roberts, who pitches out of the bullpen at Wake Forest, has started in all but two of his appearances this summer. Getting used to pitching while behind in the count is one thing he's learned with the Gateman that he believes is going to be huge for him when he's back at school.
"And also just stressing the importance of pounding the strike zone and getting ahead of the hitters is probably my biggest takeaway," Roberts said. "And what I think is the most effective thing at this level of baseball."
Roberts made the decision to return to school after he was selected by the Minnesota Twins in the 29th round of last month's Major League Baseball draft.
He said getting selected was an honor, but he had set a number for himself of what he thought he was worth.
"It didn't meet my expectations, so I came back to school and was happy with that decision," said Roberts.
And, once back with the Deacons, Roberts is hoping to make the move to the starting rotation.
"I just want to be able to compete at that next level and show my coaches and show myself that I can start as well as relieve," he said.