CHARLOTTESVILLE – Undefeated Virginia moved up four spots to No. 21 in the newest Associated Press Top 25 poll on Sunday, a day after defeating Florida State in dramatic fashion.
It's the highest ranking for the Cavaliers (3-0, 2-0 ACC) since 2007. That year, UVA ranked 21st in Week 9 and climbed as high as No. 16.
Virginia ended a seven-year absence from the poll when they appeared at No. 23 last season, in Week 10. They returned to the poll last week at No. 25, then moved up after beating the Seminoles 31-24 on Saturday night, a victory that sent Virginia fans rushing the field at Scott Stadium.
"We have a lot of confidence," senior quarterback Bryce Perkins said. "We know what we can do. I think that through three games we've gotten better in the second half than the first. We've continued to make plays and continue to feed off the energy on both sides. It's just what we do and how we're built. Just the training that we've put in, we're so ferocious that these games are where we thrive."
The Cavaliers host Old Dominion on Saturday in a non-conference game, then go to No. 7 Notre Dame.
The top nine teams in the poll, led by No. 1 Clemson, went unchanged this week.
No other ACC teams beyond the Tigers and UVA were ranked.
20190916_SPO_UVAFB_01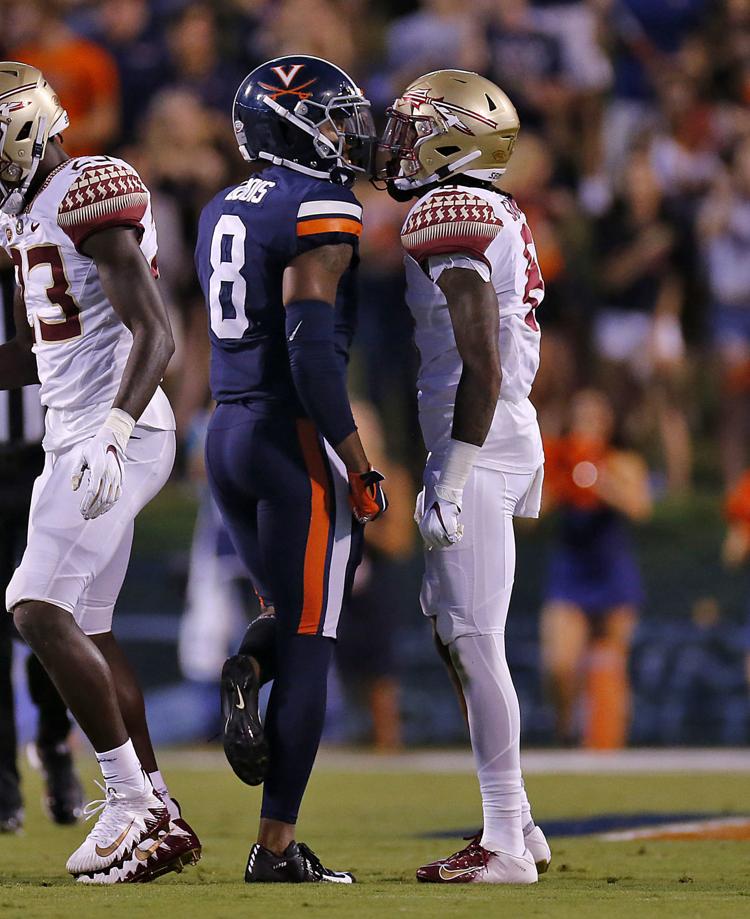 20190916_SPO_UVAFB_02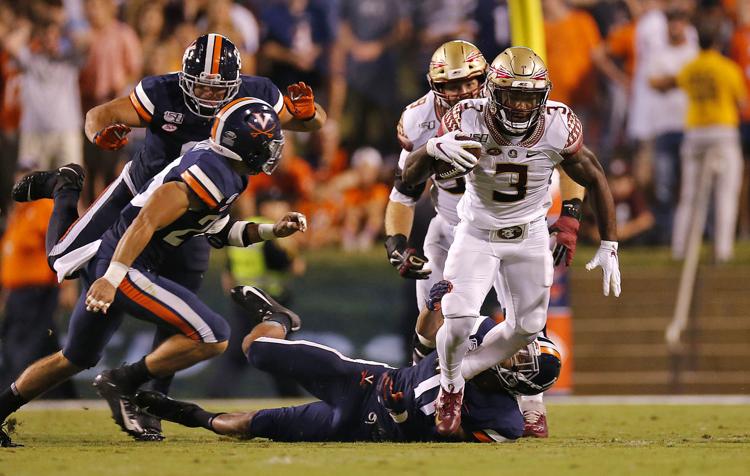 20190916_SPO_UVAFB_03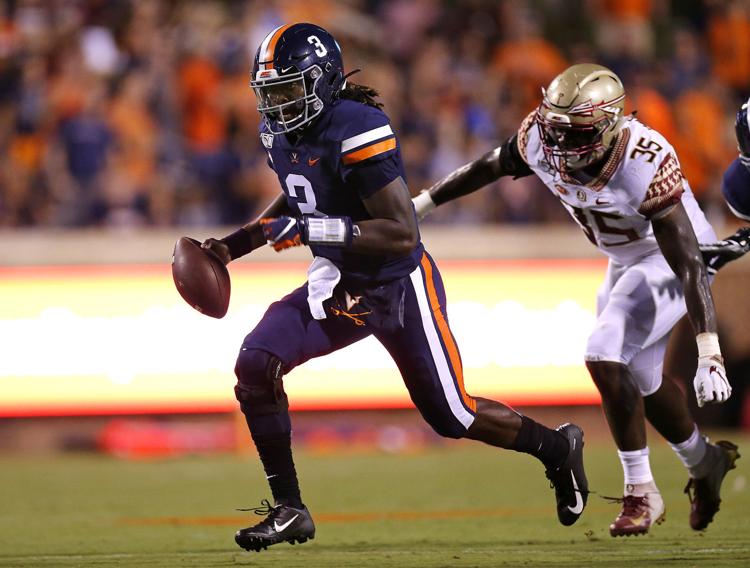 20190916_SPO_UVAFB_04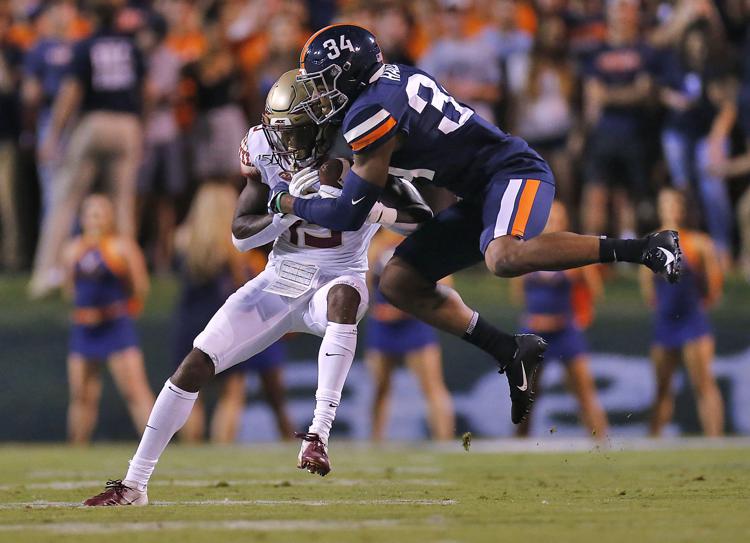 20190916_SPO_UVAFB_05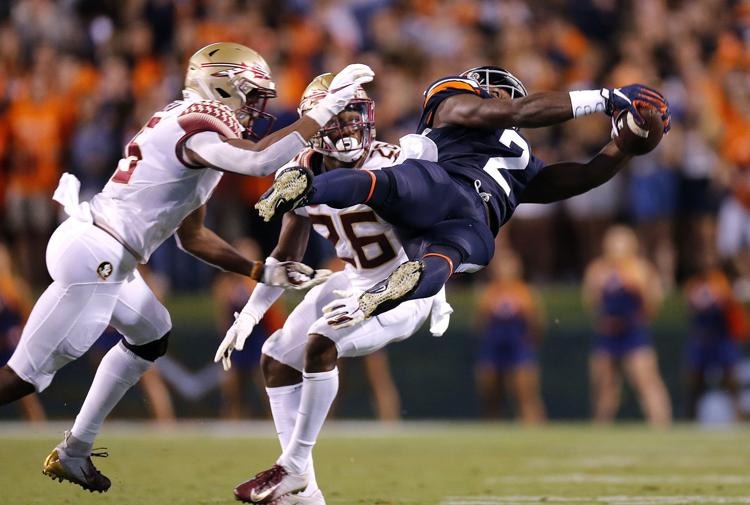 20190916_SPO_UVAFB_08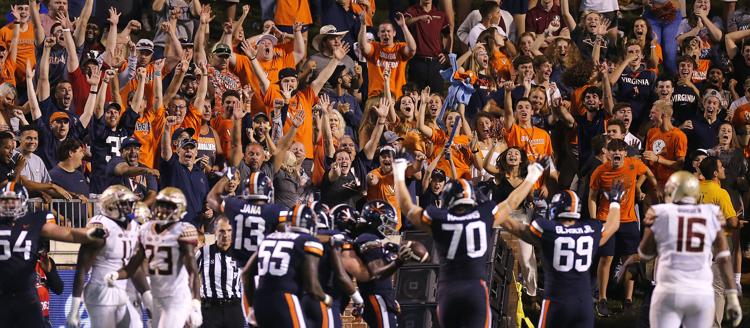 20190916_SPO_UVAFB_07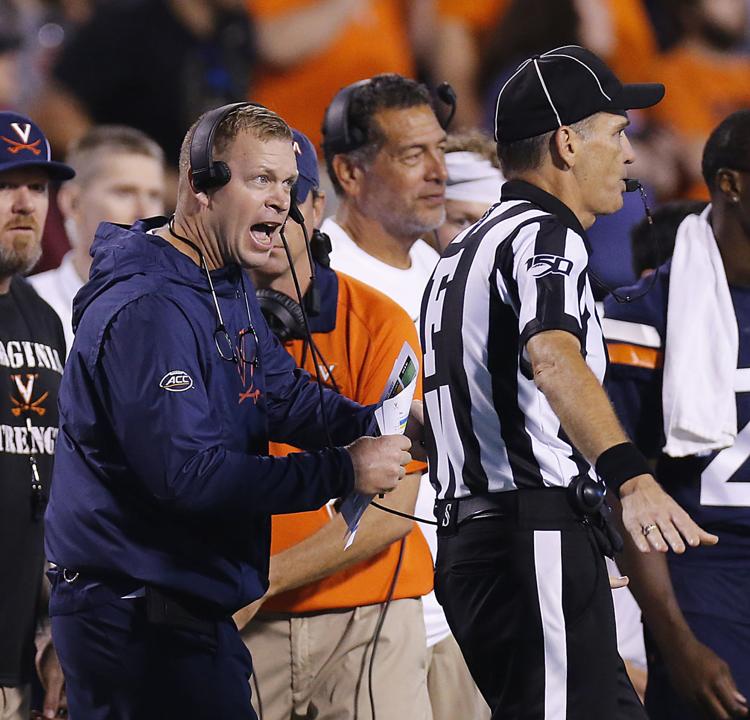 20190916_SPO_UVAFB_09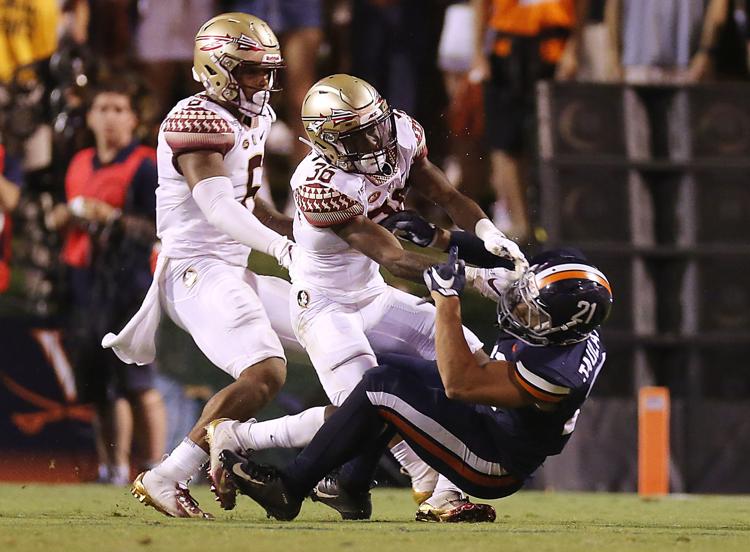 20190916_SPO_UVAFB_10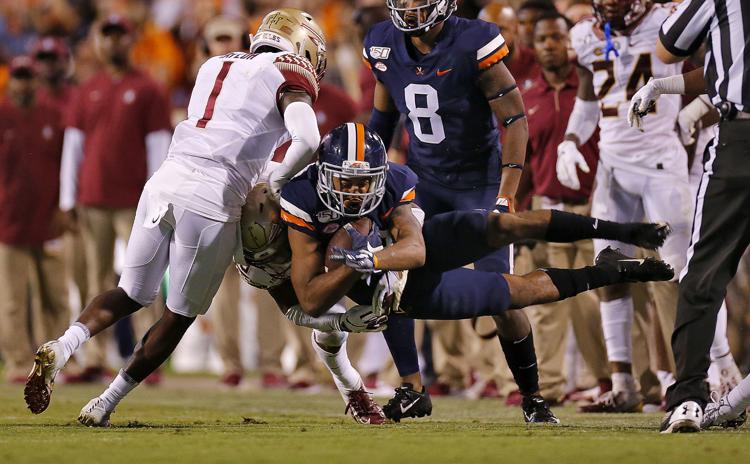 20190916_SPO_UVAFB_11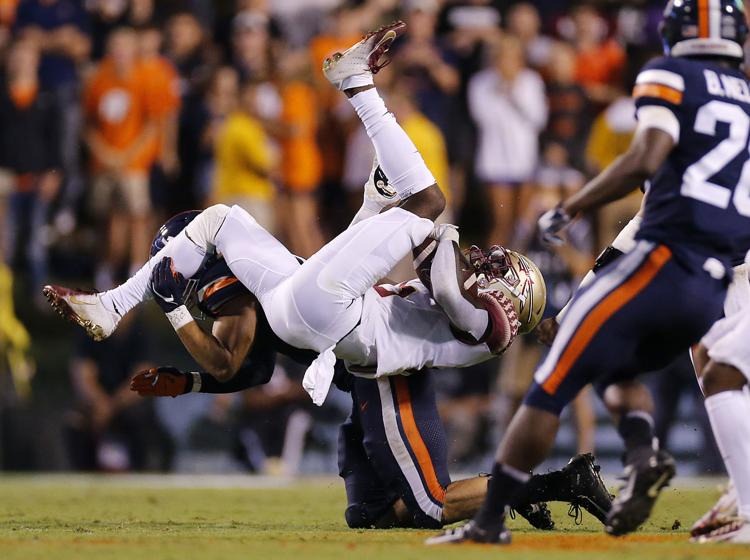 20190916_SPO_UVAFB_06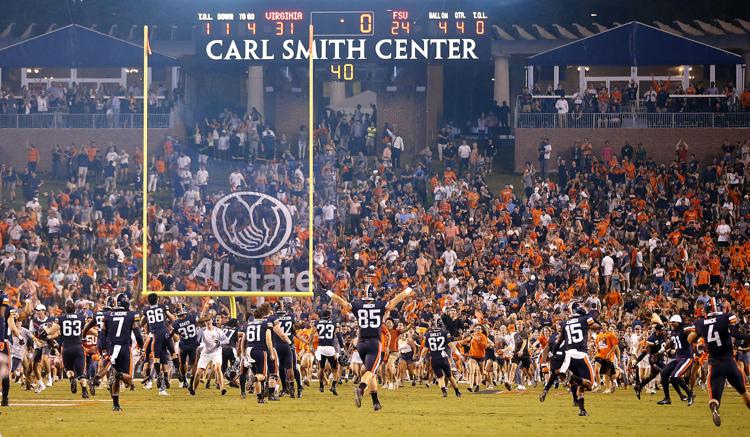 20190916_SPO_UVAFB_13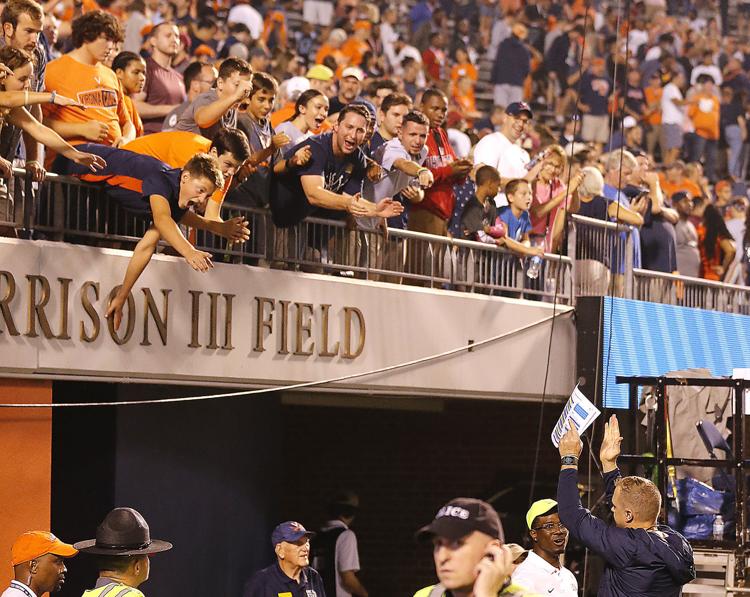 -- HIDE VERTICAL GALLERY ASSET TITLES --