1. Trinity Episcopal: After losing in the VISAA championship in 2014, Trinity Episcopal went 24-1 in 2015, capping its season with its first VISAA state title. Although they lose two-time All-Metro player of the year Annie Snead in the midfield, the Titans return leading scorer Addie Nash and goalie Erika Latta, who recorded 15 shutouts as a freshman during the 2015 season.
2. St. Catherine's: Losing six starters typically spells trouble for most teams, but the Saints seem primed to shake it off with three Division I pledges returning in the midfield. The trio of Grace Kim (Duke), Madison Jiranek (Penn) and Cara Menges (William & Mary), all juniors, will lead St. Catherine's in its charge to close the gap on Trinity Episcopal. Plus, midfielder Eliza Williamson has committed to Virginia for lacrosse.
3. Collegiate: While the Cougars return five starters to a team that went 12-9-1 and reached the VISAA state semifinals, none return on defense as coach Karen Doxey looks to replace three starters at the back. Doxey will call on midfielder McGee Roman (12 goals) and goalkeeper Elizabeth Howell (21 games played) to lead the line as the Cougars chase VISAA supremacy.
4. Deep Run: The Wildcats made a run in the 2015 5A state playoffs, where they fell to Gloucester 3-0 in the title game. Deep Run returns seven starters from last year's team and is expected to be the among the toughest schools in 5A again this season.
5. Maggie Walker GS: Two years removed from its state runner-up finish, Maggie Walker will look to bounce back from last season's disappointing regional defeat to York. The Green Dragons field a strong team led by seniors Lucy Bellamy, Evelyn Saunders and Caroline Pridgen.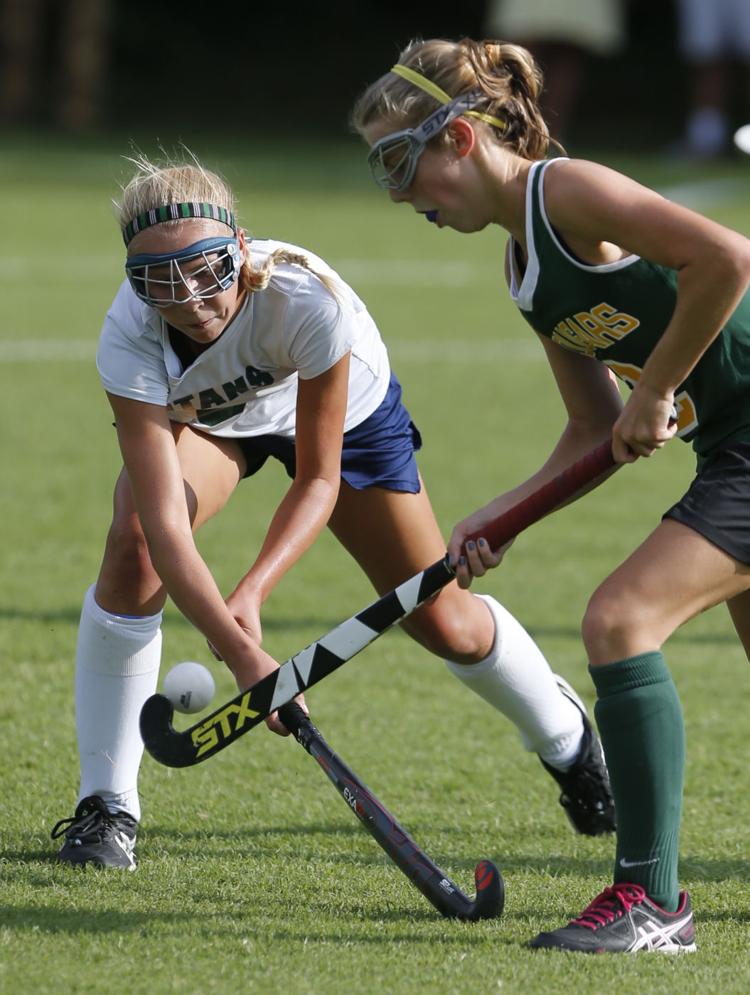 Addie Nash, Trinity Episcopal: Nash burst onto the scene as a sophomore at Trinity Episcopal, leading the Titans in scoring during their championship campaign, posting 36 goals and seven assists. Will her goal-scoring prowess be enough to lead the Titans to a championship repeat?
Marqui Wright, Clover Hill: The only returning member of the 2015 All-Metro first team, Clover Hill's senior goalkeeper and captain will look to improve on her already-stout 90 percent save percentage and nine shutouts from last season.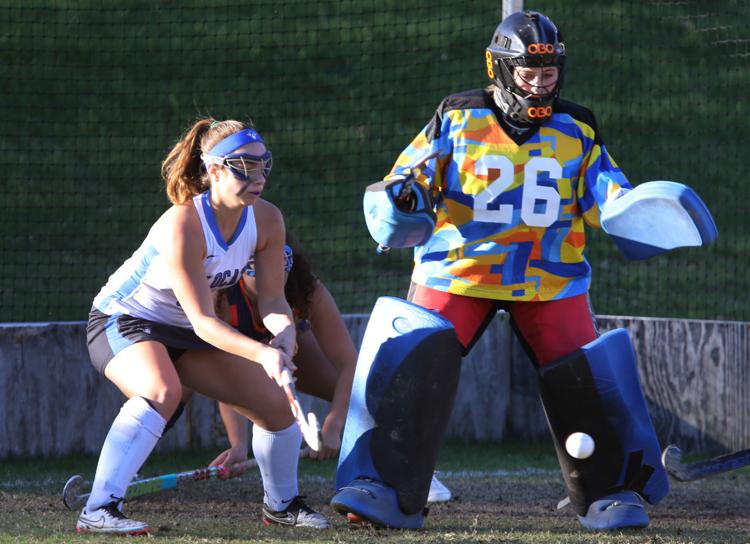 Summer Powers, Deep Run: Leading the way for the Wildcats with 31 goals in their runner-up finish in 2015, Powers returns as a senior to do more damage in the Deep Run midfield.
Molly Wheeler, Mills Godwin: Wheeler turned in 24 goals as a sophomore for the Eagles, who will ask their forward to pour in more goals as Mills Godwin prepares to build on its middling 2015 season.
Gwin Sinnott and Jordan Marcus, Collegiate: The Cougars must replace six starters on its state semifinalist team, including all three defenders. Sinnott and Marcus will be asked to slide in seamlessly for Collegiate. Otherwise, trouble looms in the hotly contested LIS.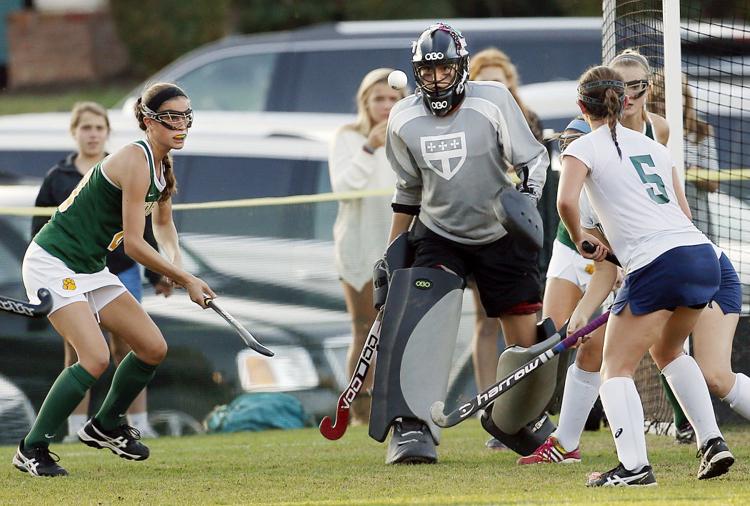 1. All eyes on Trinity Episcopal: Back-to-back trips to the VISAA state championship and a title in 2015 have put a target on the Titans' back. After losing two-time All-Metro player of the year Annie Snead, Collegiate and St. Catherine's undoubtedly will smell blood in the LIS waters. With only six returning starters, will Trinity have enough firepower to keep the Cougars and Saints at bay?
2. Collegiate at St. Catherine's, Sept. 27: As the two private school powerhouses jostle to gain ground on any slip in Trinity Episcopal talent, this date in late September may be crucial, with the winner potentially shifting the power in LIS.
3. How deep will the Wildcats run? Last season's Deep Run team made it all the way to the state championship. The Wildcats return a talented squad with seven starters from last year's team, but will rely on freshman goalkeeper Becca Kramen to protect the net to give Deep Run a shot at another title-winning run.
4. Clover Hill at Cosby, Oct. 12: Clover Hill has arguably the best goalkeeper in the area. Cosby promises a high-octane offense that will score in bunches. In a late-season matchup with major 6A implications on the line, something's got to give.
5. A change in the tide: Slade Gormus retired as James River's head coach after 20 years of leading the program. Gormus took James River to heights unseen by fellow Richmond-area public schools, winning the AAA state championship in 2002, which is still the area's sole public school title. Gormus also led the Rapids to a second-place finish in 1999. The keys to the program were turned over to Barrett Wright, who retains a talented team that went 11-6 in 2015.
A year after posting an impressive 14-5 record in 2015, Clover Hill lost its opening round matchup to Riverbend in regional play. The Cavaliers return only five starters from last year's team, but with Marqui Wright (90 percent save percentage) between the posts, the Cavs are in good shape. Cosby also only retains five starters, but Titans coach Rachel Mead expects her offense to be unimpeded by youth and will look for a strong showing.
James River has a has a solid defense returning, including senior Mandy Hermans and Kristina Johnson. The Rapids will rebuild their attack with Enza Marcy and Izzy Longstaff.
Manchester brings back seven starters, six of whom are seniors.
In what promises to be an open competition, Lee-Davis leads the pack of contenders to knock Deep Run from its perch. The Confederates return seven starters from last year's team, which went 13-5. Though they were knocked out by Prince George in the opening round of regional play, coach Merridee Gibson expects her team to compete with speed and strength.
Atlee graduated nine players from last year's team that went 15-5 and reached the 5A North semifinals. Goalie Campbell Whyte returns for the Raiders and will provide leadership for young Atlee.
Douglas Freeman returns eight starters and has been tabbed by fellow Conference 11 coaches to push for contention in 5A.
Glen Allen is excited about its crop of sophomores coming up to varsity, who will play alongside five returning starters, including midfielders Stephanie Story and Shelby Vandergriff.
Mills Godwin has 10 starters back from a team that went 8-7 last year. The Eagles have a new coach, Caitlin Walton. Junior forward Molly Wheeler leads the offense, with Peyton O'Donnell and Abigail Lillius at midfield. Godwin will introduce new keepers, Chloe Billy and Divya Alturi.
Patrick Henry fields a team with 11 players with varsity experience and will look to challenge Atlee and Hanover for regional bragging rights. Midfielder Aidan Rossman returns as the Patriots' leading scorer with 16 goals.
J.R. Tucker and Matoaca will both field young teams hoping to make their mark.
While Maggie Walker is expected to be the strongest team among the area's smaller schools, Midlothian returns seven starters to a strong squad that went 15-4 in 2015.
Hopewell will rely on speed on offense to create goals after its leading scorer graduated. However, seven starters return for the Blue Devils, and after a 10-7 season, more success is on the horizon.
Hanover will field a young team this season, but senior goalkeeper Rachael Weis returns after posting 62 saves in 15 games for the Hawks in 2015.
Colonial Heights returns the most starters of any area team with nine and will build from the back with Makenzie Cloninger in goal and Tamara Brown on defense.
New Kent enters the season with a young roster that will experience some growing pains in tough Conference 25. Caroline has seen a bump in participation numbers, as it normally averages 14 players on the roster but has 24 for this season.
Saint Gertrude has seven starters back from last year's 3-10 team. Leading the offense is senior forward Megan Hasset, who scored six goals in 2015. The Gators will introduce a new keeper, Terra Funk. This group is young, but faster and stronger than ever before, coach Madlene Brannau said.