The plan was simple and oh, so obvious.
"Pressure," said Maggie Walker Governor's School coach Speedy Baughman following the Dragons' 57-35 victory over visiting King William Thursday night in the Class 2, Region A semifinal.
"That's our game. Changing defenses: 1-2-2, full-court press, 2-3, 3-2. We wanted to give them different looks. If we can pressure people, we do pretty well."
The Dragons (17-4) attacked from the opening tip. They pressured relentlessly in the backcourt, at mid-court, and along the tight baselines and far sideline, each located just a few feet from the high brick walls of their historic, if-these-walls-could-talk gym at the corner of Lombardy and Leigh.
As the action intensified, the partisan cheering from behind each bench became louder and more spirited and created an ambiance that seemed to fuel each squad.
"I have to give credit to the crowd," said 5-8 junior forward Ge'shanti Atkins (19 points). "Not many people usually come out to our games, so we appreciated everyone who came out and cheered us on."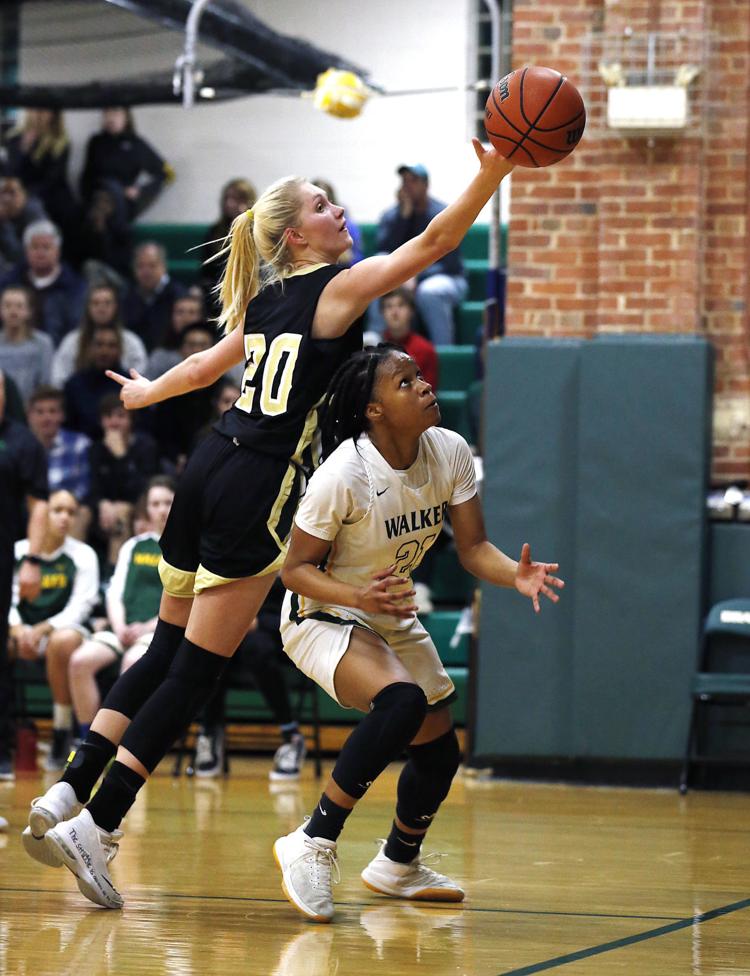 With their throw-everything-at-'em-but-the-kitchen-sink approach, the Dragons flustered the Cavaliers (16-8) into 13-for-39 shooting and 33 turnovers, many of which resulted in offensive opportunities.
"Our defense is one of the strongest characteristics of our team," said 5-6 senior forward Emma Ragone. "Pushing three or so people up-top on their point guard to try to get as many steals as possible is a key aspect of the game we wanted to implement."
Using their speed and quickness, the Dragons created eight turnovers and jumped to a 13-0 lead in the first five minutes of play.
They held forth 15-3 after a quarter, 27-15 at the break, and 37-23 after three periods before outscoring the plucky Cavaliers 20-12 in the final eight minutes to thwart any thoughts of a comeback.
"We knew we had to watch out for their press," Atkins said. "In the full court, they tried to play man on the top people. We knew that the person throwing the ball in would be open, so we looked for that … and then pushed the ball."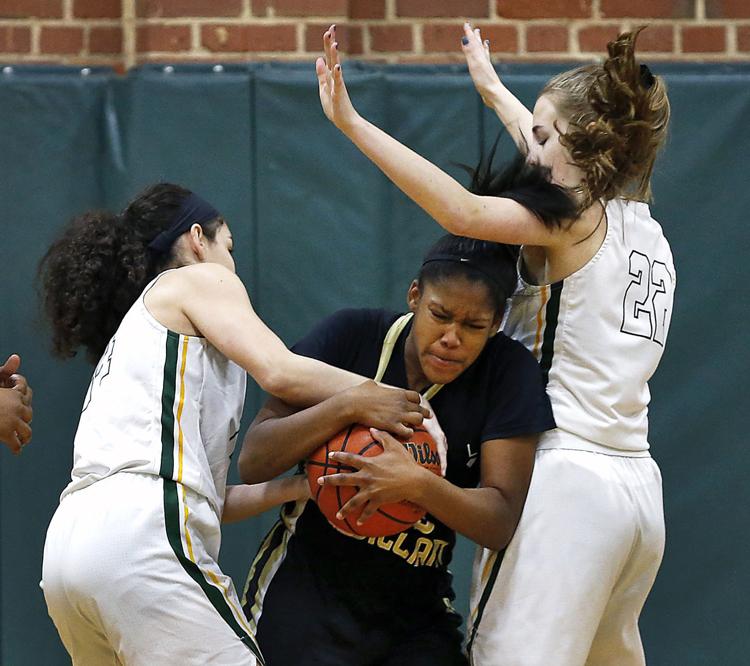 Though the game moved at a frenetic pace, the Dragons played with poise, patience and intentionality in the frontcourt. The result was solid passing and the ability to hit the open cutter.
They shot 17 for 36 from the field and 22 for 30 from the foul line. Though King William controlled the boards 41-27 and forced 23 turnovers, the Dragons maintained the momentum throughout.
"We were trying to push the ball around the perimeter by swinging it quickly to see if we could get it inside and catching their defense off guard," said 6-0 sophomore center Sarah Larkin (13 points). "We tried to slow down when things got out of hand, hold the ball and work with each other and figure things out together."