Megan Walker, a recent graduate of Monacan High School, was named a nominee for the 2017 Gatorade high school female athlete of the year award. She was one of six finalists nationwide chosen for the honor.
As part of the festivities, Walker was a guest at the ESPYs.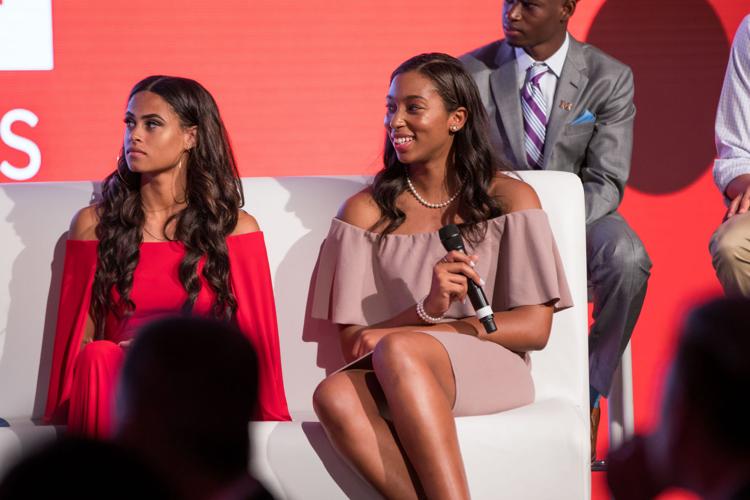 Sydney McLaughlin, a track and field star from New Jersey, won the award for a second consecutive year.
The 17-year-old from Dunellen, New Jersey, ran the 400-meters hurdles at last year's Rio de Janeiro Olympics. She finished fifth in the semifinals and didn't make the final while competing as the youngest member of the U.S. track and field team since 1980.
McLaughlin continued setting records during her senior year. She lowered her own national prep and world junior records in the 400 hurdles with a time of 54.03 seconds. She won the 400 dash in 51.88 and 200 dash in 22.96, both of which were the top times among U.S. high schoolers this year.
Her time of 38.90 in the 300 hurdles at a meet in the Los Angeles area in April set a national prep record by over a second.
MacKenzie Gore, a baseball player from North Carolina, won the male award. A left-handed starter from Whiteville, North Carolina, Gore led Whiteville High to a 21-6 record and the Class 1A state championship. He was 9-0 with a 0.22 ERA and 132 strikeouts in 63 1/3 innings through 27 games. He batted .480, with six home runs, 25 RBIs and an .880 slugging percentage while also playing the outfield and first base.
Gore was the No. 3 overall pick in last month's amateur baseball draft. The 18-year-old senior received a $6.7 million signing bonus from the Padres. He said he plans to buy a truck and invest the rest.
The other boys' nominees were: Casey Clinger, cross country, American Fork, Utah; Armand Duplantis, track and field, Lafayette, Louisiana; Michael Porter Jr., basketball, Seattle; Tate Martell, football, Las Vegas; and Umar Farouk Osman, soccer, Lakeville, Connecticut.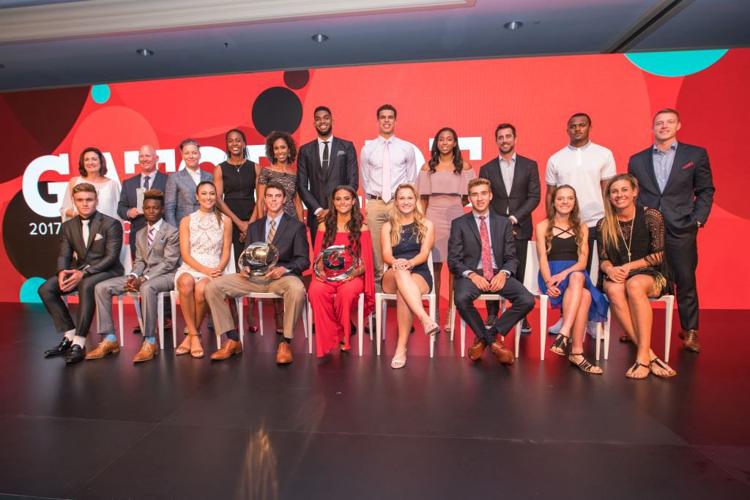 The other girls' nominees were: Taylor Dockins, softball, Norco, California; Brie Oakley, cross country, Aurora, Colorado; Lexi Sun, volleyball, Solana Beach, California; and Kennedy Wesley, soccer, Cerritos, California.
Among the previous winners of the awards are LeBron James, Dwight Howard, Kevin Love, Allyson Felix and Candace Parker.