Some things are worth the wait. Just ask University of Connecticut women's basketball coach Geno Auriemma.
It may have taken him four years, but he finally landed Monacan's Megan Walker, ESPN's No. 1-ranked women's basketball recruit.
Walker announced her commitment to play for Huskies, the four-time defending national champions, in front of hundreds of her peers at Monacan High School on Thursday night. She made her announcement by popping orange and green balloons, which signified Texas and Notre Dame, her other finalists, before leaving a blue balloon that represented UConn.
"It really came down to what I know," Walker said. "I know the history that they have and I could help them continue that history, that there are top athletes that are already there and I could learn from them, and that I would develop as a player there and I could go on to play in the Olympics or professionally."
Walker said she knew since she was a freshman she wanted to play for UConn, which has won 11 titles overall, so why make Auriemma wait so long?
"Everyone is going to have their opinion, but it was my decision at the end of the day, and I wanted to make sure that it was the right one," Walker said.
"I am really happy and excited for her," said Monacan coach Larry Starr. "She is the No. 1 recruit in the nation going to the No. 1 program in the nation. It doesn't get much better than that. I just think it is incredible to have had this opportunity to coach a player that is going to UConn."
Walker's parents also helped with her decision. There were times they would all sit down and go over the pros and cons of each school.
"It is an exciting time knowing she is making one of the biggest decisions of her life and that she has finally made a decision so that she can focus her attention on completing her senior year of high school," said her father, Keith Walker.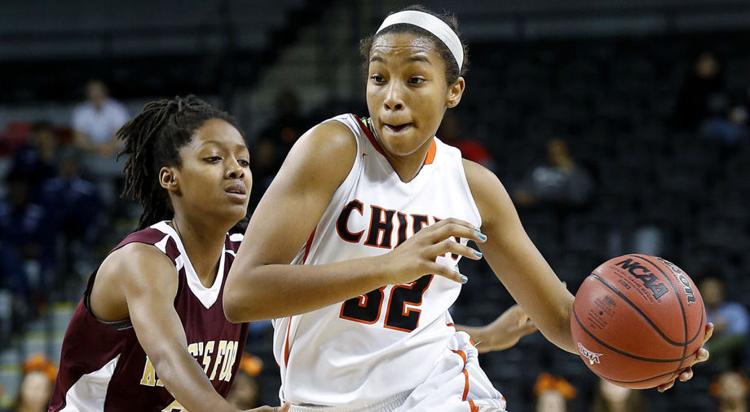 "Ultimately, it had to be her decision, because that's where she has to live for the next four years. And we would never want to put her in the position to attend a university that she didn't like or feel comfortable with."
It came down to UConn and Texas, and it seemed what intrigued her the most about Texas was how different it is from UConn.
At Texas, Walker had the potential to create her own legacy, yet there were too many unknowns, and sometimes the unknown can be terrifying, she said.
"I've never been in a situation where I have not been successful," Walker said.
Still, Walker knows success doesn't come easily, so she is doing everything she can now to improve her game.
She's working on her quickness, ballhandling skills and 3-point consistency.
At UConn, it will be the first time Walker will have some kind of senior leadership. As a sophomore at Monacan, she and four other underclassmen led the Chiefs to a state title.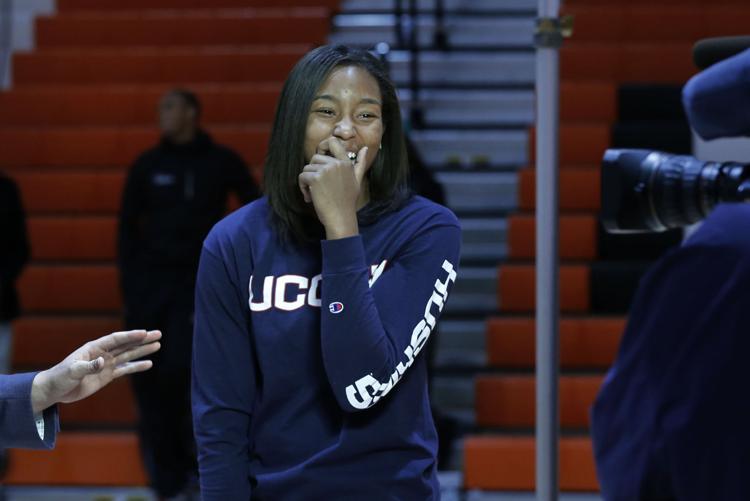 "I like the senior support because you don't know the answers to everything," said Walker. "So I am looking forward to being a freshman again and having players that have already been there to guide me to the next level."
Walker also doesn't think her transition will be too difficult.
"I already have a feel for what it would be like because playing for USA Basketball has kind of prepared me for this with having a set schedule, to work out, to eat right," she said. "There will always be bumps in the road, but I don't think it will be too bad."
It also helps that Walker already has played with other freshman recruits at UConn on USA Basketball.
"For any 17-year-old, this is a hard process and I think she has handled all this pressure with incredible maturity," said Starr. "I am sure she will do great things at UConn. Geno has done amazing things with players of her caliber, so who knows where she will end up in 10 years?"
Walker also is confident in her relationship with Auriemma. She says even though they're both strong-minded, they are able to joke around with each other.
Walker's dad also thinks highly of Auriemma.
Megan Walker began playing basketball at 5 years old. Now, she just pledged to play her college ball at UConn.
"He is a great coach," said Keith Walker. "He has developed and produced some of the best women basketball players in the world. That speaks volumes of what his capabilities are and potentially what he could do for Megan."
Walker, who has one more year left until she moves onto bigger and better things, is grateful for everything she has experienced to get her where she is today.
"I feel like this is a once-in-a-lifetime experience," Walker said. "I have enjoyed every minute of it, and I was blessed to meet so many people and travel to so many different places."