Before the season, Huguenot hired Ksaan Brown to coach its basketball team. Brown figured that in a couple of years, he could take the Falcons to the state tournament. Instead, he did it in the first year.
But Huguenot's surprising run ended Tuesday in the Class 4 state semifinals as the Falcons lost 84-73 to Lake Taylor (Norfolk) at the Ashe Center.
Huguenot (17-8) looked good early on. It built a 22-16 lead in the first quarter, thanks to a strong rebounding effort and an offense firing on all cylinders. Rayvon McKoy and Lance Monteiro each hit a 3-pointer, and Deshawn Ridley was making shots in the paint.
But Lake Taylor (24-1) turned on its full-court press in the second quarter, and Huguenot succumbed to the Titans' defense. Huguenot committed 12 turnovers in the second period, and Lake Taylor scored 12 straight points, never trailing again.
Brown had seen film of Lake Taylor's press, and he prepared for it.
"I guess it's different in person," Brown said. "They're a really good team. There's a reason why they've only lost one game."
Ridley, a senior forward, scored 27 points. He converted layups and pull-up jumpers, giving Huguenot's offense its pulse. He was an electric 13 of 15 from the field. Lance Monteiro added 22 points.
As Huguenot's season went on, a state tournament berth seemed more and more likely, Brown said. Its losses came to James River, L.C. Bird and George Wythe, and some of the area's other top teams.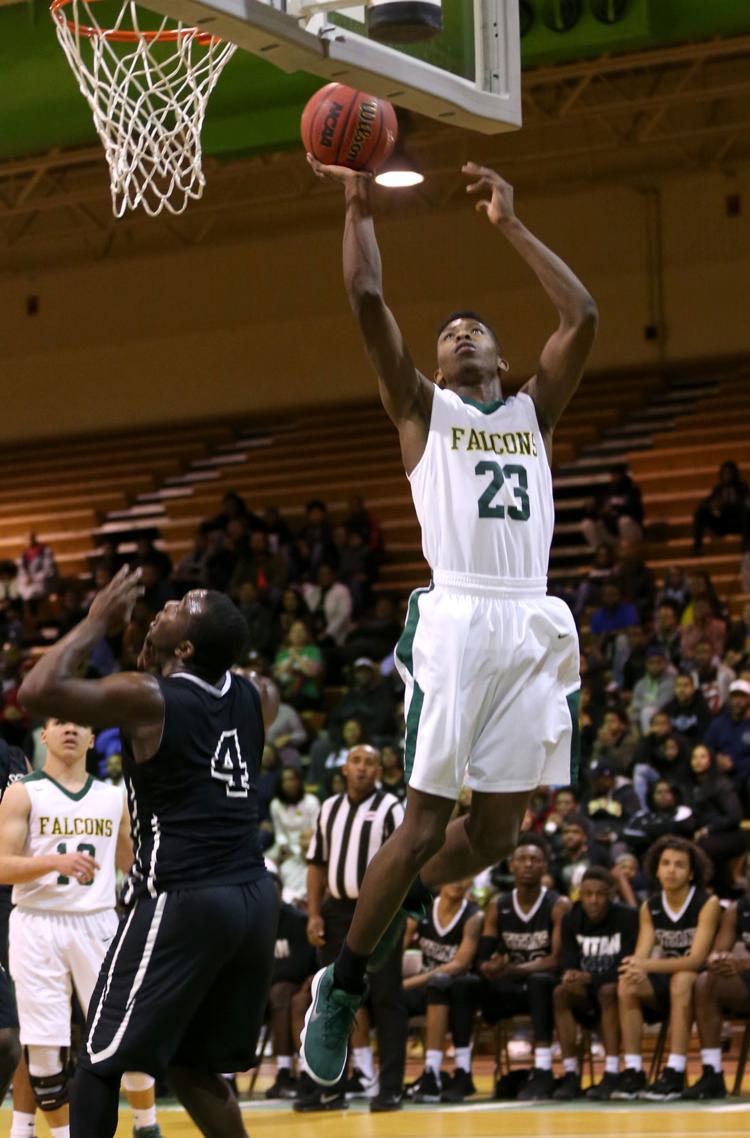 Huguenot blitzed through the Class 4, Region B tournament, winning all three games by 15 points or more. Then the Falcons beat Deep Creek in the state quarterfinals. Add a win in the last game of the regular season, and Huguenot had a five-game winning streak, its longest of the season.
Joe Bryant led Lake Taylor with 33 points, and Dereon Seabron had 25. Bryant was 12 of 15 at the free throw line.
---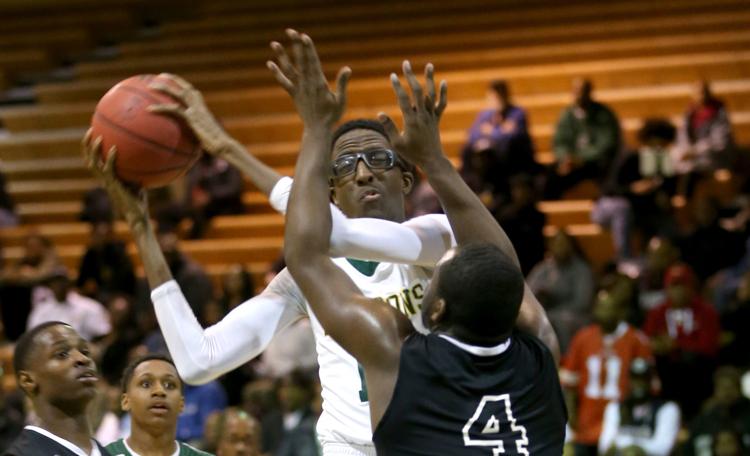 LAKE TAYLOR (24-1) — Dereon Seabron 25, Tyrone Washington 2, Jalen Jordan 13, Joe Bryant 33, Tyquan McNair 4, Tyler Washington 1, Zyrail Mitchell 6, Daevaughan Blackwell 0, Anthony Hicks 0. Totals: 27 27-41 84.
HUGUENOT (17-8) — Deshawn Ridley 27, Lance Monteiro 22, Eric Rustin 2, Jordan Parham 2, Rayvon McKoy 9, Ivangel Pacheco Hernandez 8, Quashawn Washington 1, Dashawn Patillo 2. Tabriz Allen 0, Jarron Fleming 0, Kevin Gayles 0, Jonathan Hargett 0, Justin Harris 0, Marcus Leisure 0. Totals: 27 12-18 73.
Lake Taylor 19 22 21 22 — 84
Huguenot 22 15 14 22 — 73
3-point goals: — : Dereon Seabron 1, Jalen Jordan 1, Joe Bryant 1 HUG: Deshawn Ridley 1, Lance Monteiro 3, Rayvon McKoy 3.