Basketball champions in Region 5B will be crowned Friday night, but there are bigger questions than who is playing and who might win.
While other local high school regions allow all members to participate in the basketball postseason, including Region 6B and 4B, why does 5B allow only eight of 15 members to participant?
And how exactly do teams qualify?
Some of the teams that arguably deserved a shot at the playoffs were left out. The Atlee girls finished the season 14-8, but the final playoff spot went to a Meadowbrook team that played only 21 games, not a full 22, and finished 11-10.
On the boys side, Lee-Davis also finished 14-8, its best record in a quarter-century. But the Confederates missed out last Friday while in Region 4B — where all 13 teams qualify — their winless rival, Patrick Henry, played Powhatan in an opening-round game.
Lee-Davis coach Chad Bishop won't complain about the system in place, but he's disappointed for his seniors.
"Our guys had an understanding of what [the point system] was. Whether [the system] should be or should not be, it is what it is," Bishop said. "It makes it very tricky because you're trying to figure out how to schedule and who to schedule, and it's always changing."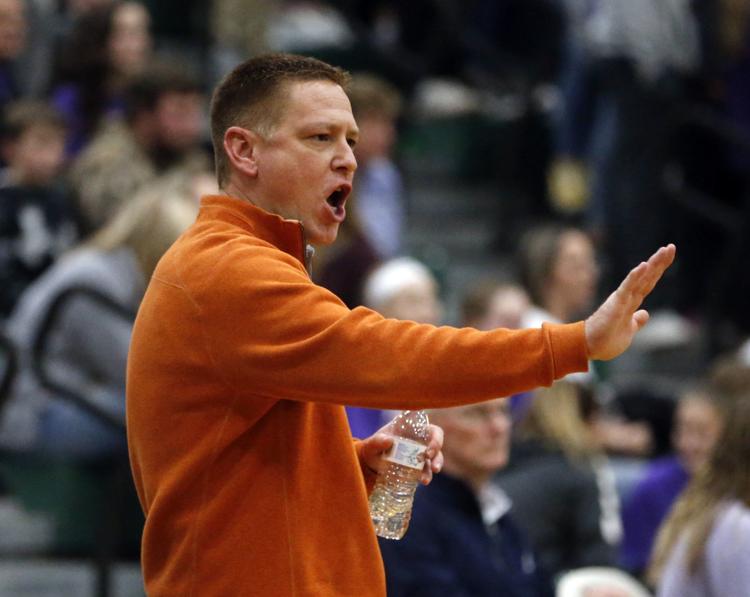 A number of coaches say more basketball teams deserve to make the tournament. Basketball is a sport that traditionally allows every team into a playoff tournament for an opportunity to advance. Last year, Highland Springs made the region tournament as the eighth and final seed, upset No. 1 L.C. Bird and reached the state tournament.
The Virginia High School League allows regions the autonomy to decide how many teams qualify for the playoffs and, to some extent, how their power rating to determine qualifiers is structured. The local athletics directors who structure the tournament have to consider fairness across all sports and revenue.
A game that involves a 15 seed could be a blowout and attract so few fans that the game's expenses exceed its revenue. The decision was made to allow eight teams in all sports.
"We're looking to put the top teams in from the region," said Henrico AD Rob Welch, one of the tournament's directors. "A 15 vs. 1 in field hockey is a nightmare, so we wanted the top eight teams."
Plus, the money made at basketball and football games pay for forensics, theater and tennis tournaments, so turning a profit at region basketball games is essential.
Welch said the region is willing to look at a different number of postseason qualifiers in different sports, in light of basketball teams with winning records missing the playoffs the past two seasons.
J.R. Tucker AD Chris Brown, the other tournament director, noted that scheduling decisions matter. Games against private schools and out of state teams do not count toward the region standings.
But many fans don't know their team's place in the power rating. While the system is similar to the VHSL rating scale for football, it isn't easily accessible on a website like the football standings. There are no region websites, and a communication gap isn't exclusive to Region 5B.
Many fans of teams in Region 4B don't know the top four seeds in their tournaments are split into north and south.
In the boys tournament, the top seed, Monacan, has a lower power rating than both No. 2 Louisa and No. 4 Caroline.
Will Region 5B expand its field in the future?
First, the region must address its restructuring with the VHSL, which will take effect in August. The region is scheduled to expand from 15 to 17 teams.
Athletics directors in the region will meet to discuss several issues, from possible playoff format changes to how finances dictate what changes are reasonable.
For Bishop and his returning Lee-Davis players, this should be less of an issue next season. Lee-Davis is scheduled to move down to Region 4B, where every team currently qualifies. It's the same region where Monacan took the top seed — with a record of 14-8.