During live recruiting periods in the fall, sometimes five or six head or assistant coaches from high-major basketball programs settled in to see Henry Coleman's workouts at Trinity Episcopal.
The recruiting constraints of the season have reduced the traffic these days, but the Titans' practices sometimes still sport visitors representing Virginia, Virginia Tech, Duke, Oklahoma State and others.
Coleman, considered a top 50 recruit in the junior class, is must-see. He's a powerhouse at 6-foot-8, 240 pounds who is 16 years old and still may be growing; is a threat on 3-pointers or in the post; can sky for rebounds and take the ball down the court; can drive by defenders or dish when they collapse; and plays with a high motor.
"When he's feeling it and playing his absolute best, it almost doesn't seem fair," Trinity Episcopal coach Rick Hamlin said.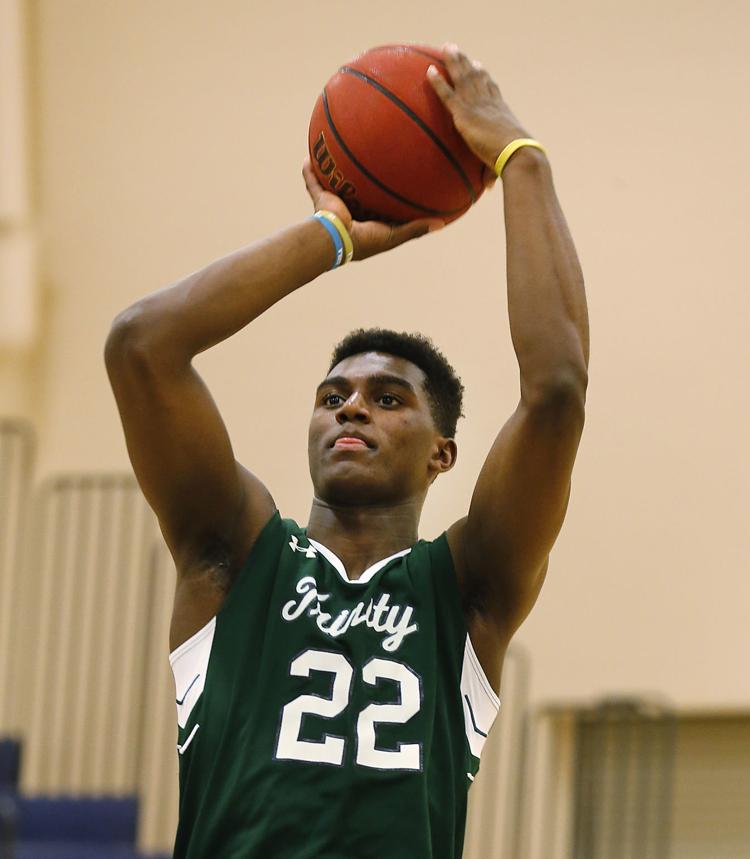 Coleman was at his best twice in three games in the Times-Dispatch Invitational Tournament in December when he posted 38 points and 21 rebounds, and 46 points and 14 rebounds.
With skills and work ethic starting to coalesce, he's averaging 25.9 points, 12.4 rebounds and 3.4 assists for the top-seeded Titans (17-10), who have a bye in the first round of the Prep League tournament that begins Tuesday.
He's shooting 61.2 percent from the field and 72 percent at the foul line.
"He's put in the time," Hamlin said. "You can't go from here to here just on athleticism alone. You have to live in the gym, and he's done that."
Coleman's AAU coach, Brandon Ward, gave Coleman some incentive in the sixth grade.
Coleman played mostly around the basket but informed Ward he wanted to play on the wing.
"He told me I was not going to be able to play on the wing because I did not have wing-like skills," Coleman said. "From there, I just worked and worked and worked and developed myself into a wing."
Coleman is in the gym two to three times a day during the offseason. In addition to Hamlin and his staff, Coleman works at ONYX Elite and with Ward and Matt Murrer, a development coach.
Hamlin said if he and Coleman were in town during the summer and fall, Coleman almost always texted him asking if he could get in the gym.
"His game and skill set have expanded a ton," Hamlin said. "When he got here [Coleman transferred from Benedictine as a sophomore], the athleticism was there. You could see the potential and the upside, but his ballhandling wasn't nearly where it is now. His shooting wasn't nearly where it is now. His ability to make plays for his teammates, court vision, decision-making, all of those areas he had a long way to go. He's worked so hard … that he's actually progressed faster than I would have expected."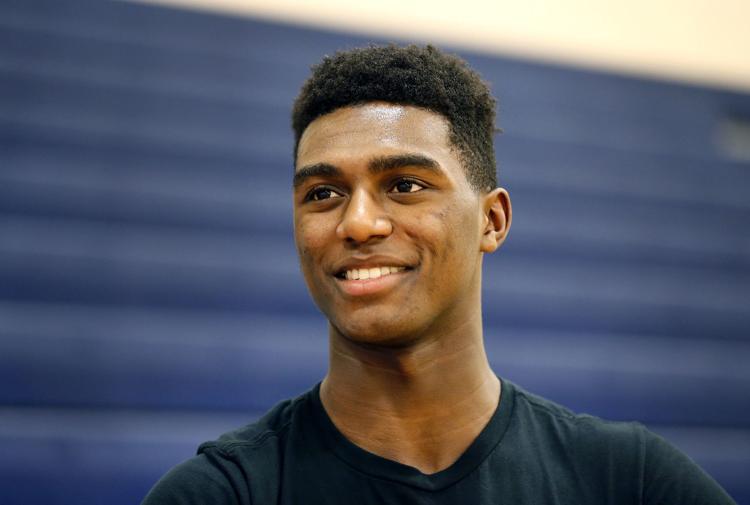 Coleman doesn't turn 17 until May. His doctor has told him he may grow another couple of inches, so he could be pushing 6-10 or 6-11 in college.
The recruiting overtures from U.Va. and Tech have presented an interesting dynamic for Coleman and his family. His father, Hank, was a defensive end at Virginia Tech in the early 1990s. His mother, Cynthia, is a graduate of Virginia.
"They don't want me to go to U.Va. or Tech just because they went there," he said. "They just want me to go somewhere that really fits."
Hamlin says Coleman is an excellent student — he is interested in forensic science — who is "super engaging" with a magnetic personality.
He's also passionate, something that Coleman says he sometimes needs to channel.
"Just sometimes when stuff doesn't go my way and I'm getting frustrated with myself, just kind of calming down," he said. "Taking a step back and seeing what the problem actually was. I love the game and have a lot of passion for the game. Sometimes that passion can get a little too much. I've been really working on that and calming that down.
"[I just want to] keep growing as a person. I have a saying: Just get 1 percent better at life, and that's off the court and on the court."