Highland Springs guard Sydney Boone plans to get some shots up on Christmas Eve.
Her Springers captured the Times-Dispatch Invitational Tournament girls championship with a resounding 60-27 victory over Hopewell on Monday at Hanover.
But Boone, who had 21 points in the championship game before being named the tournament MVP, will be back in the gym Tuesday.
"Maybe tomorrow I'll go to the gym. You know, you've got to stay in the gym," Boone said with a laugh.
Boone and coach Franklin Harris said their Springers are at "about a seven out of 10" developmentally. So, despite a dominant TDIT performance, they're still focused on getting better.
"I know people might think that's crazy. But what we expect, especially on the defensive end, we've got room to get better," said Harris, whose Springers kept their foot on the gas through the final whistle Monday despite the sizable lead.
"Offensively, we've got a lot of room to get better. … So, probably about a 7 [out of 10]."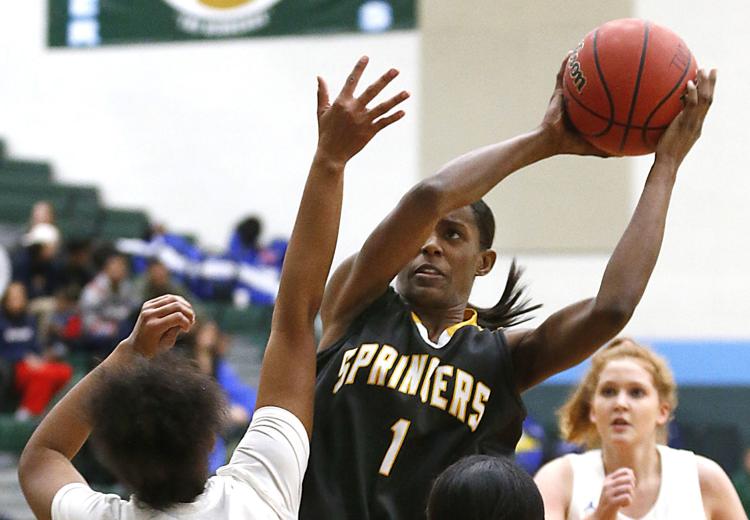 Highland Springs started the game on a 15-2 run and never looked back. Their press suffocated the Blue Devils, forcing turnover after turnover, which the Springers converted into easy transition buckets.
If Hopewell found its way past the press, Highland Springs sank into its 2-3 zone, clogging passing lanes and frustrating the Blue Devils into forcing up bad shots.
Along with Boone, Springers forward India Dailey and guard Kiaa Boyd were named to the all-tournament team, in addition to Hopewell's Takiyah Purcell and Trinity Episcopal's Kristy Hamze.
Dailey provided the offensive fireworks for Highland Springs. During the second quarter, she sank a trio of 3-pointers over a two-minute span and finished with 14 points. Boyd added 7 points, and center Iyanna Rogers had 6.
20191224_SPO_TDIT_GIRLS_AWE03
20191224_SPO_TDIT_GIRLS_AWE01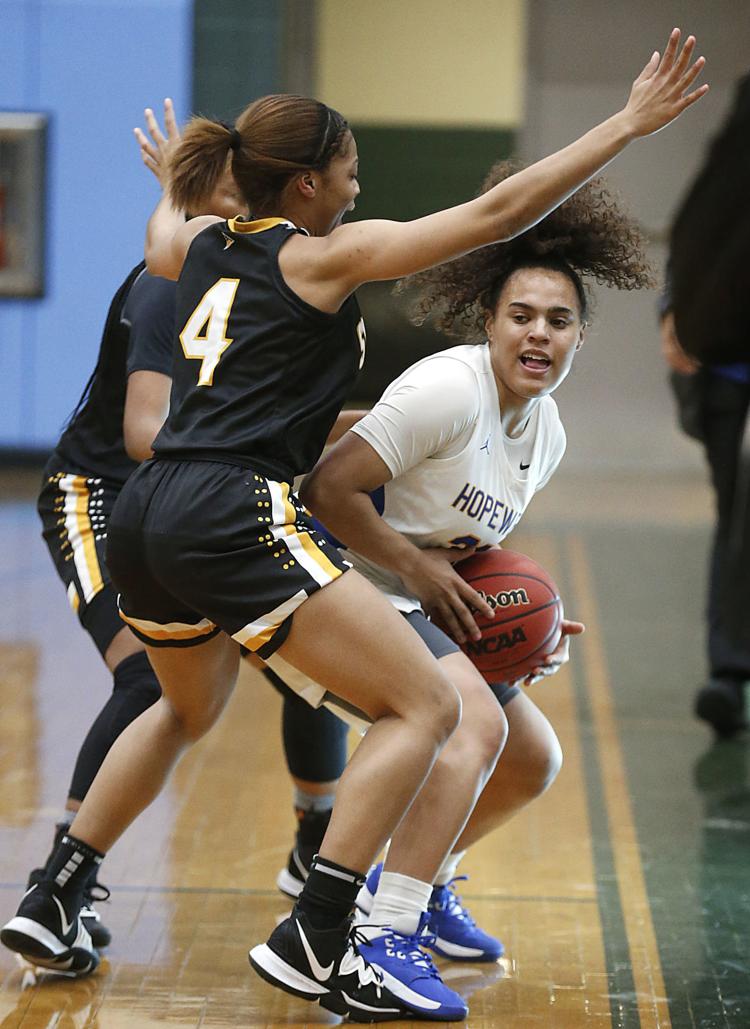 20191224_SPO_TDIT_GIRLS_AWE02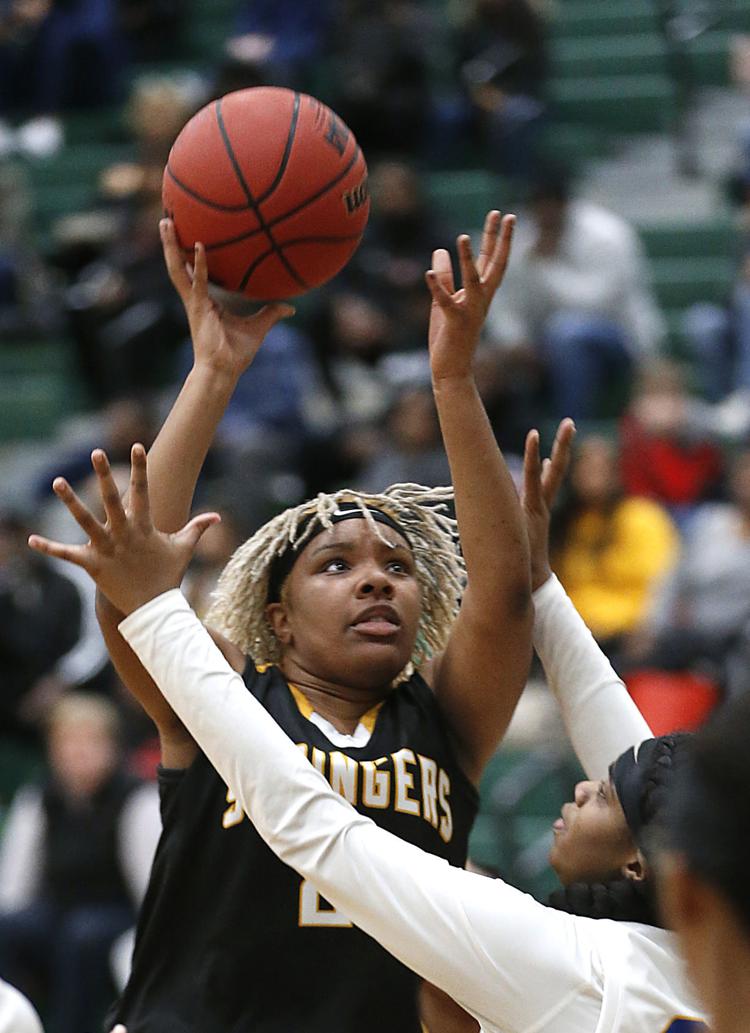 20191224_SPO_TDIT_GIRLS_AWE06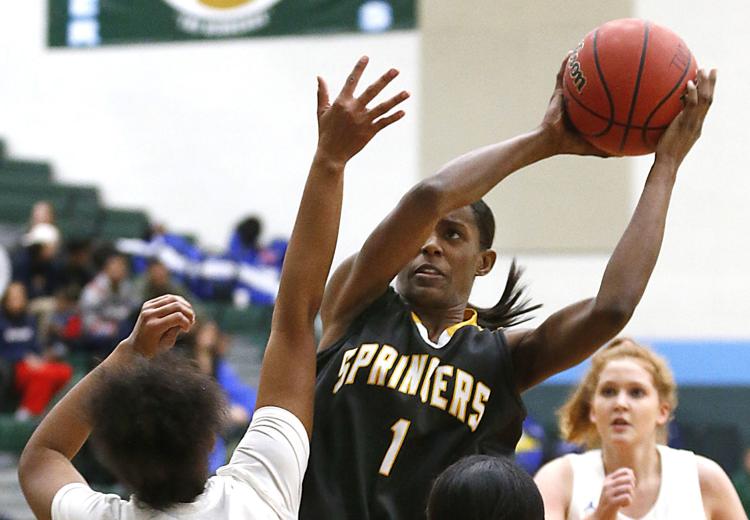 20191224_SPO_TDIT_GIRLS_AWE07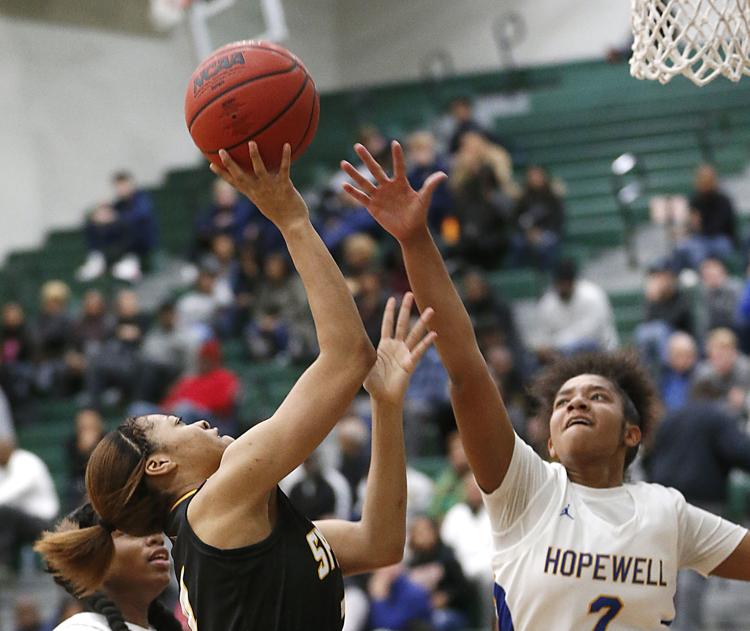 20191224_SPO_TDIT_GIRLS_AWE09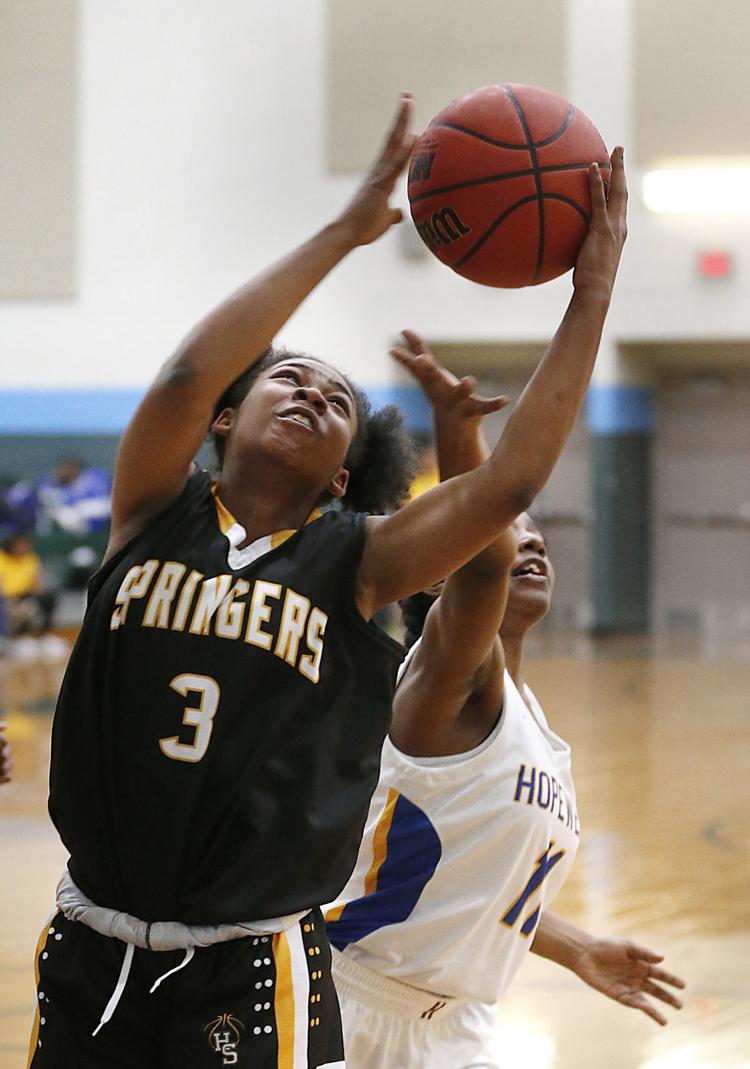 20191224_SPO_TDIT_GIRLS_AWE10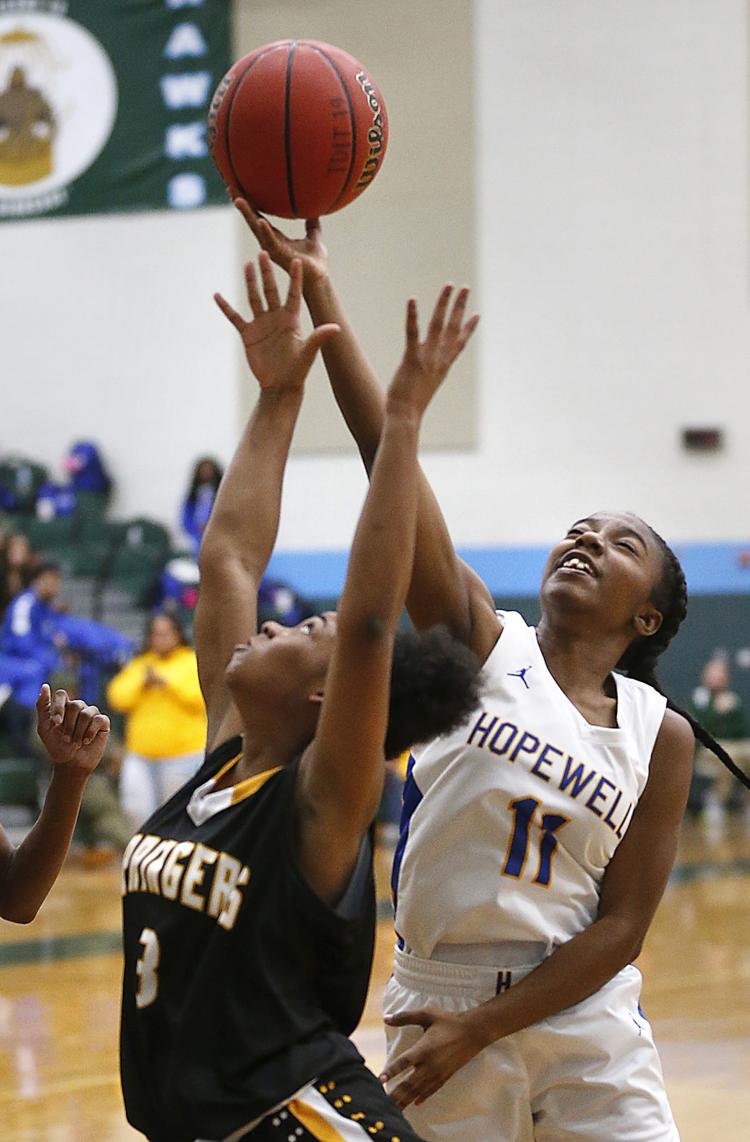 20191224_SPO_TDIT_GIRLS_AWE11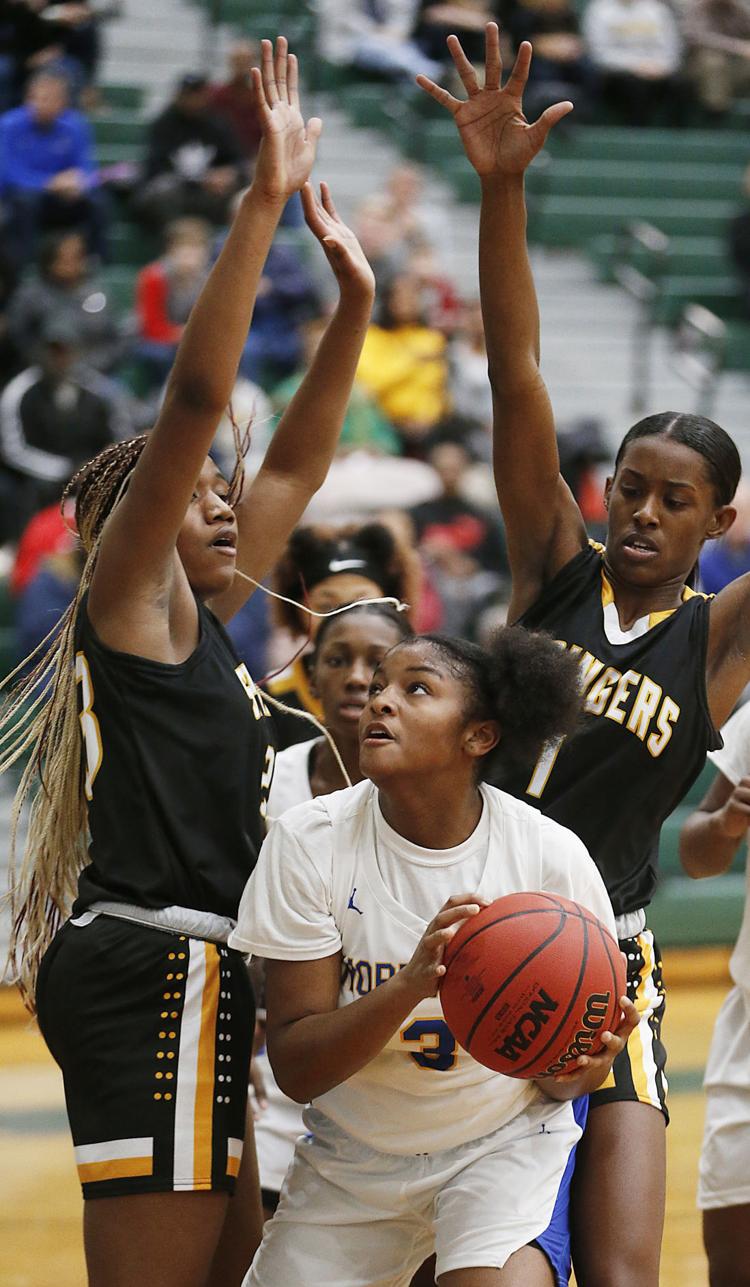 20191224_SPO_TDIT_GIRLS_AWE12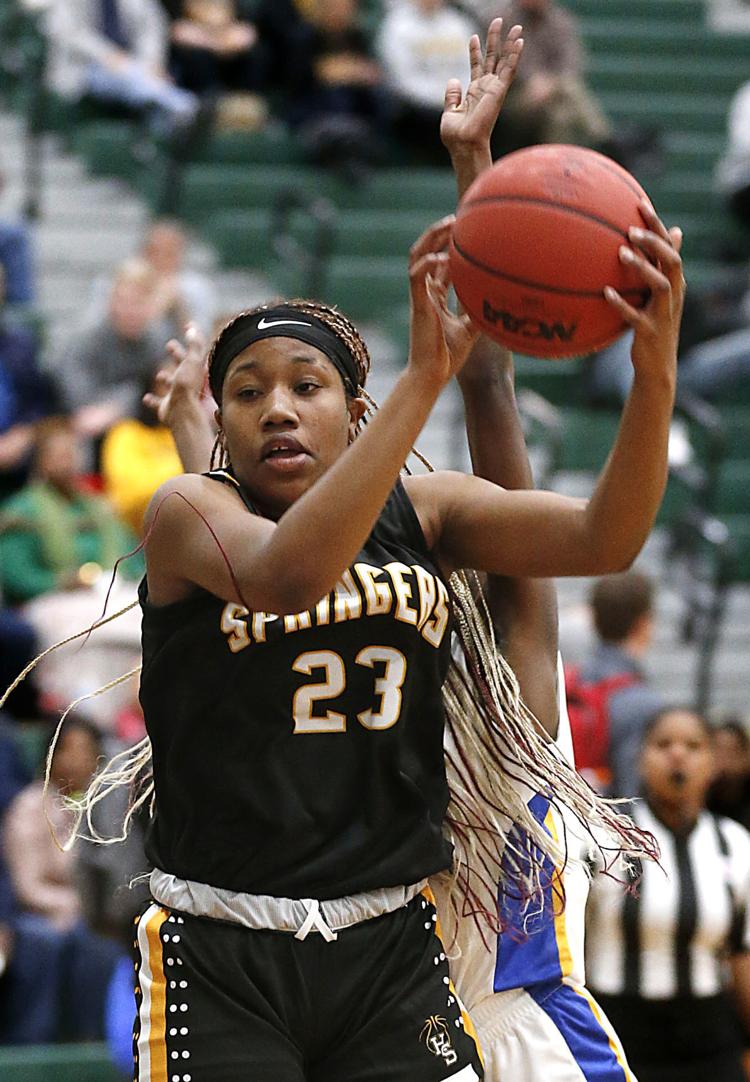 20191224_SPO_TDIT_GIRLS_AWE05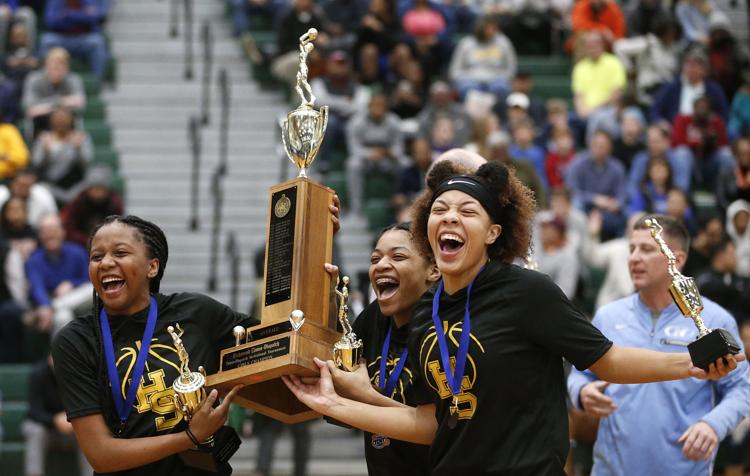 -- HIDE VERTICAL GALLERY ASSET TITLES --
Dailey said starting fast is always a priority for her Springers because it allows them to get inexperienced players time on the floor.
"For us, bringing out the intensity, it helps our other players who haven't gotten as much playing time. We want all of our teammates to play," Dailey said "We just want them to keep getting better."
Dailey added that she agreed with Harris and Boone. Her Springers were happy to "take back" the TDIT championship trophy, which has eluded them the past two years. But at this point in the season, collective improvement is much more important than trophies.
Although Boone will get some work in tomorrow, she said, on Christmas Day at least, she'll take the time for some hard-earned holiday relaxation. But come Boxing Day, she'll be right back in the gym.
"Christmas Day, I won't be doing anything, just spending time with my family," Boone said.