Athletic accomplishments: A senior wrestler, Simeone went 21-0 in January, winning the Liberty Christian Academy Invitational and earning the title of the tournament's most outstanding wrestler. He holds the school record for career wins with 191, and he's made 141 career pins. He finished second in the state tournament as a sophomore and won the state title as a junior, earning first-team All-Metro honors. The fastest pin he ever recorded took just 6 seconds.
Academic accomplishments: Simeone is a member of the Beta club and varsity club. He will wrestle for VMI next year.
Favorite class: "Math." This year, he's taking Calculus with Mr. Walden.
Intended major: "Mechanical engineering."
First job he wanted as a kid: "I wanted to be a police officer when I was little."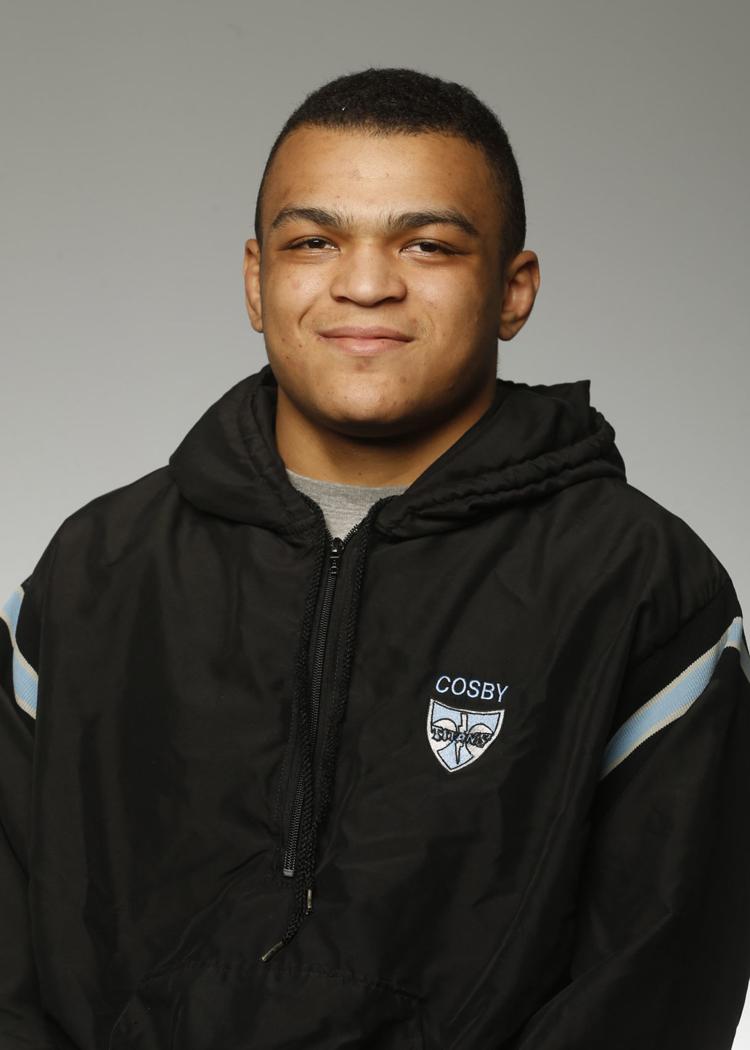 Three words to describe him: "Driven, hard-working, personable."
Favorite book: "Million Dollar Questions," which asks what the average person would be willing to do for $1 million.
Working to improve: "For wrestling, just my technique and being more technical rather than just [overpowering] kids. For school, to get better with English. Just to have all A's in all my classes."
Best sports memory: "Winning states last year."
On his playlist: "Taylor Swift."
Most embarrassing music on his playlist: "Firework" by Katy Perry
Person alive he admires the most: "My dad."
Favorite thing about wrestling: "Just that you have to work hard to be able to win. You can't get anything easy."
Favorite emoji: "The emoji with the shades on."
If he could go on any game show: "Amazing Race."
If he could travel anywhere in the world: "Russia. My mom is Russian, and I've never been before."
Best advice he's ever received: "You have nothing to lose."
If he could have dinner with anyone dead or alive: "Eddie Murphy."
If he could be any animal: "Panther."
His house is burning down and he can take only one thing with him: "My phone."
How he prepares for wrestling: "I just listen to music walking back and forth."
Favorite piece of clothing: "Socks." He has all different colors and patterns, including one pair with cheetahs on them.
When he's not wrestling or doing school work he's: "Just watching TV with my family." His favorite show is "Family Feud."
Actor who would play him in a movie: "Dwayne 'The Rock' Johnson."