To know Deep Run field hockey in recent seasons is to know success — and the Wildcats' latest triumph, a 5-0 win over Atlee in the Region 5B championship on Wednesday at Douglas Freeman, was the school's second regional championship in as many years, doubling down on the first title.
Natalie Biliunas scored on either side of halftime for the Wildcats, to go with two assists. Sarah Allen, Kali McGough and Meg Owens added additional goals for Deep Run as it continues its season without a loss in public school competition, at 15-3.
Though the win against Atlee (14-4) didn't guarantee Deep Run a berth in its second straight state tournament — a 9-0 win against Lee-Davis on Monday in the 5B semifinals did that — the region title represents the culmination of the Wildcats' preparation to try and take the last step two state runner-up teams haven't been able to in the last three years.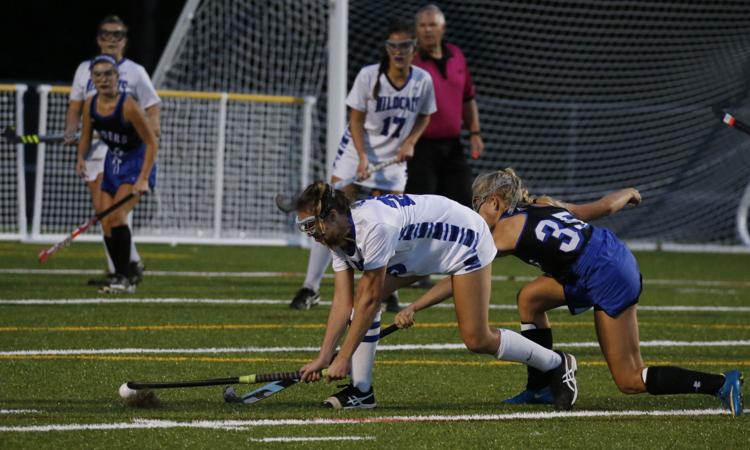 Not shy about taking on private school competition in the past, Wildcats coach Rachel Haislip set to combat this by scheduling St. Catherine's for a first-ever meeting, to go with games against Trinity Episcopal and Collegiate.
Scheduling the three private schools was "purposeful," Haislip said, knowing that the three teams — all of whom may have a say in next week's VISAA state championships — would set the Wildcats up for success in the postseason.
Though those games all ended in losses for the Wildcats, Deep Run's unimpeded romp to the 5B regional crown suggests the move has paid off.
"To play great competition like that, to see our weaknesses and to prove ourselves that we can hang with teams like that, is a huge motivator for us," Haislip said of the games against St. Catherine's, Trinity Episcopal and Collegiate, whichthe Wildcats lost by only a combined five goals. "It was a little difficult for the girls to lose, but it's just one of those things. I think they know that we can score on teams like that, and those are the types of teams we're going to see when we move on from regionals."
With the likes of talented No. 1 seeds Gloucester, Potomac Falls and Stafford remaining in the state tournament mix, the experiences of the games against private school foes will need to translate into next week's state tournament with the Wildcats fielding a considerably less-experienced team than that of last season, which lost seven seniors.
Biliunas, whose two-goal and two-assist performance on Wednesday came one year after her hat trick gave Deep Run its first title in a win over Prince George, said this season's team is "closer" than it was last year, a result of the elder players having to take younger players under their wings to offset the loss of players who had been to two state championships.
"We've never played like this before," Biliunas, a member of those state runner-up teams, said.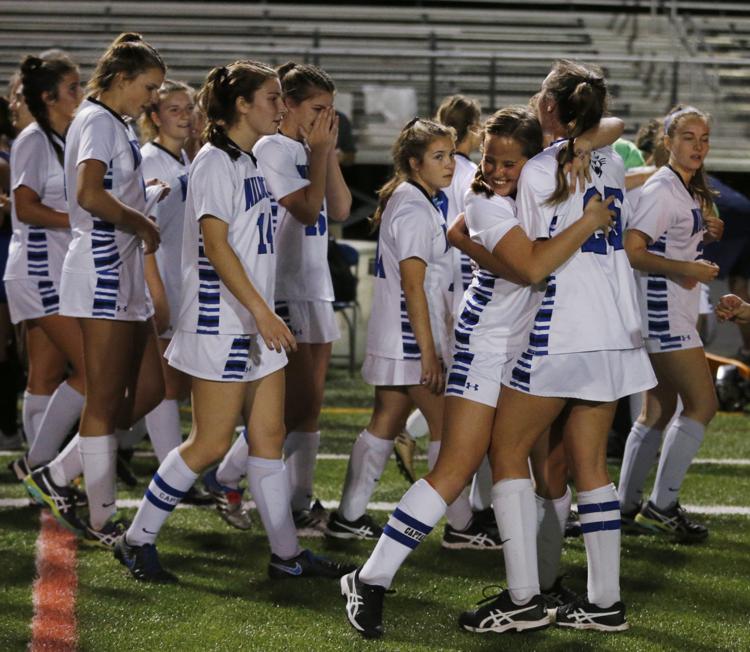 Back in stride with three shutout wins in the postseason, Deep Run will host the loser of the 5A championship between Gloucester and Menchville in the first round of the Class 5 state tournament on Tuesday. Three wins will separate Deep Run from the ultimate prize of a first-ever state championship.
With her expectations of a "rebuilding" team already met this season, Haislip said the Wildcats need to continue to do what she said pleased her the most about Wednesday's win over Atlee — come together, and the already-evident belief will follow, as the Wildcats look to close out their season successfully.
"It's just believing in themselves, believing in the journey and wanting it," Haislip said. "It's a lot about heart and effort and determination, and not giving up."
---
DR: Biliunas 2, McGough, Owens, Allen.
Assists: DR - Biliunas 2, Kelleher, Pawela.
Saves: ATL - Whyte 5. DR - Kramen 2.
Records: Atlee 14-4; Deep Run 15-3.