MIDLOTHIAN — Given the way Deep Run's season ended last year with a tough loss to Prince George in the regional tournament, the Wildcats made it clear on Wednesday night that another disappointment wasn't going to be in the cards.
Powered by a hat trick from Natalie Biliunas, Deep Run's field hockey team battered Prince George from the opening whistle and ran out to a 4-0 win in the Class 5 Region B championship at River City Sportsplex.
"Tonight was huge for us. We definitely wanted to redeem ourselves from last year's tournament when we lost to Prince George," said Deep Run coach Rachel Haislip, referring to last year's 3-0 loss to the Royals in the 5A South semifinals.
"We think that having a home game for Tuesday is huge going into the state tournament. With those two things on the line — plus Deep Run has never won a region tournament — that was huge for the girls, too."
Wednesday's result never appeared to be in doubt for the Wildcats, and with two quick goals in the first half from Biliunas to break the initial deadlock, the rout was on in a long-awaited rematch.
"It was really important, we were really upset with how it ended last season," said senior captain Allie Kelley.
"We knew going into this game that we couldn't let down for a second because anything can happen in the playoffs.
"We were just pushing the whole time and didn't want it to end like that last year."
With a two-goal lead at halftime, Deep Run stuck to its word and continued to push for more goals in the second half. Although Biliunas spent a large portion of the game visibly injured and favoring her right shoulder, the forward played through the pain and picked up her hat trick with a third goal for Deep Run. Kelley scored moments later to seal the regional title.
"We just connected as a team. It was really the best thing ever," Biliunas said.
"I don't think we've played like that together, ever. We just used our passes and it worked out for us really well."
Haislip praised her team's performance and said she was pleased with the way her team was seemingly first to every loose ball, noting the Wildcats never backed down after opening an insurmountable lead early.
With the win, the Wildcats get to host their opening-round game in the Class 5 state tournament. Biliunas and Kelley each spoke of the importance of the opportunity to host a state tournament game, agreeing with Haislip's view on the next step ahead for Deep Run.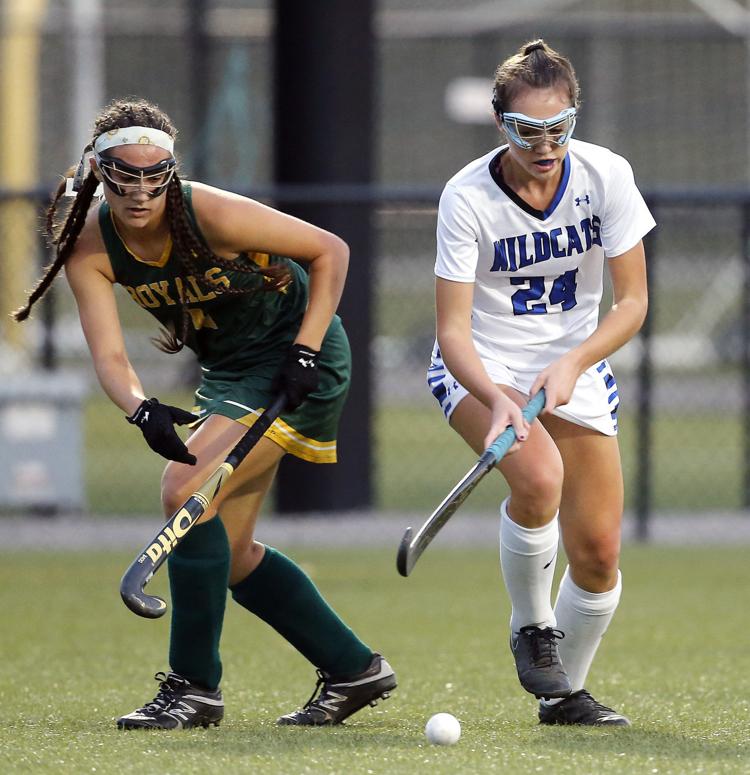 "To be able to start that journey on our home field and to have our fans and our school there to support us is going to be huge," said Haislip, hoping a home game will yield enough momentum to get the Wildcats a trip to Virginia Beach for the state semifinals and final to take place on Nov. 10 and 11.
And while last season's shortcomings may be fresher in the mind than those of the triumph of a state runner-up finish in 2015, Haislip believes her team can navigate its way back to the highs of two seasons ago.
"These girls have all of the talent and they know exactly what they need to do," she said.
"If we can just continue to work together, not give up and not let other factors get in our way, we're going to be fine."
---
Saves: DR - Kramen 3. PG - Nase 10.
Records: Deep Run 18-1; Prince George 15-4.