For the third time this season, Trinity Episcopal's field hockey team gained the upper hand against rival Collegiate. But this win came with a title.
The Titans' 2-0 win in the League of Independent Schools' championship game means Trinity Episcopal (20-0) has now won five straight LIS field hockey titles and remains undefeated heading into the VISAA state playoffs next week.
To them, their current unblemished record is where they expected to be in the preseason.
"These girls said they did not want to lose a game," said Trinity head coach Margie Snead, whose previous loss came in the 2017 VISAA state final. "Now they have gotten this far and darn if they have not done it."
Titans' junior forward Mollie Schuma scored both goals against the Cougars (12-6), and senior goalkeeper Erika Latta had five saves to secure the shutout. Latta, who will play at the University of Richmond next season, was named LIS player of the year.
"Our motto this year is, 'Whatever it takes,'" said Latta. "It forces us to stay in the mindset to always be better."
Snead was named LIS coach of the year. For her, the league title, perfect record and recognition do not tell the whole story of the streak she and her team will carry into the state playoffs.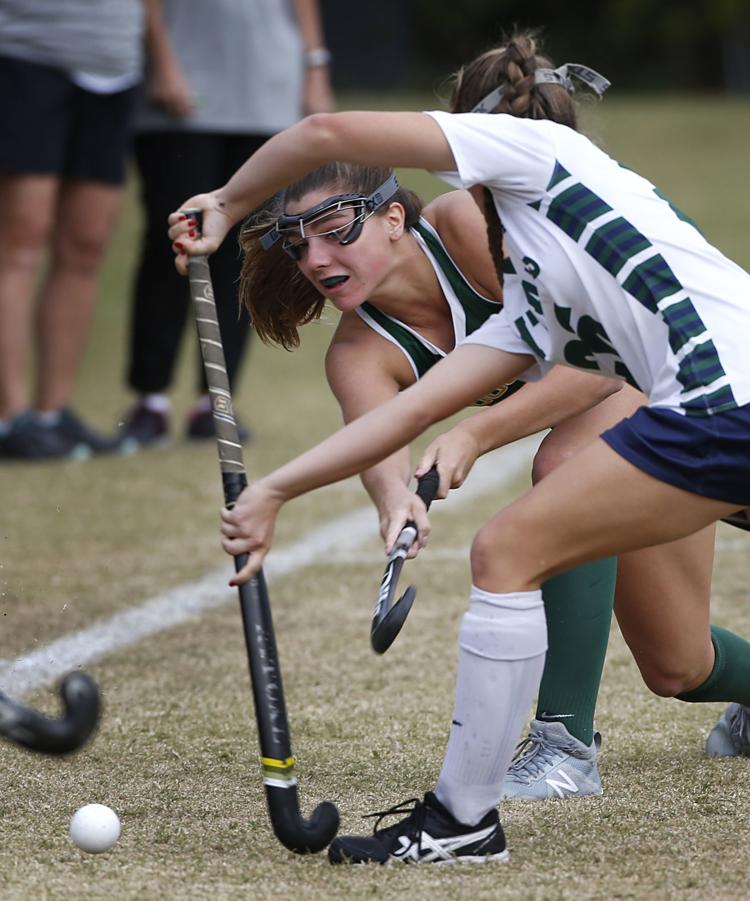 Rather, this season has been about passing the torch and carrying it forward with the next generation of field hockey players and coaches. Collegiate head coach Karen Doxey, who has been a fixture in local field hockey for years, coached Snead when she was 15. Now Snead coaches across from her.
"To even use the word peer feels awkward," Snead said. "It is just really fun to be in the mix of things and have a good run in a community that has such great hockey."
Now she coaches her daughter Sally, as she did for her other daughters and nieces before, some of whom are now on the Trinity coaching staff. Sally, a senior midfielder for the Titans, has never lost a LIS final while playing for her mother. The first came her freshman year with her older sister.
"We had a lot of older sisters in that senior class," says Snead. "They were all amazing leaders. We are trying to recreate that for these younger girls to keep the vibe of this family going."
"They have quietly gone about their work," Snead said. "It's fun on the tail end for us to sit back and say, 'That was really cute when they said that.' "
The foundation of family and determination to win is clearly translating for these Titans, and next comes the final challenge, as they play for a state title.
---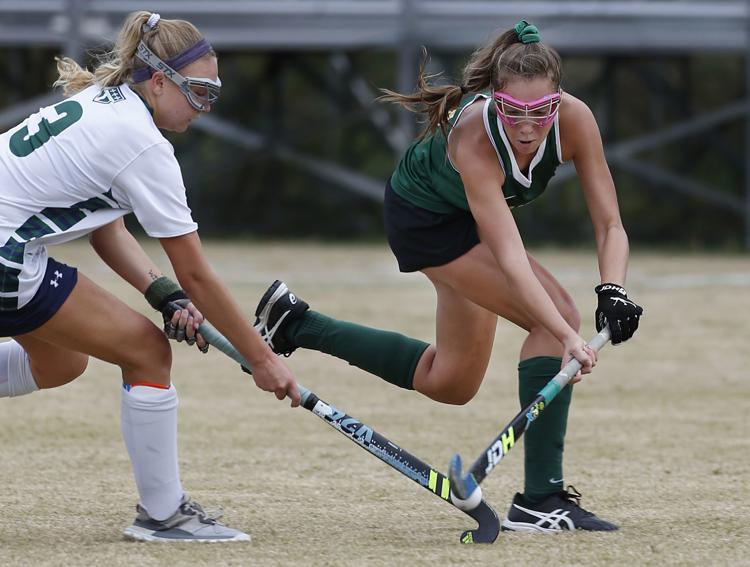 Trinity Episcopal 1 1 — 2