Between 2000 and 2012, five area high schools finished their regular seasons with 9-1 records and missed the playoffs.
Friday night, two area teams with combined records of 1-18 will compete in the Class 3 playoffs.
For the Virginia High School League, things have swung from one extreme to another. Under the current system, the VHSL entrusts each of the 24 individual regions to decide how many teams make the playoffs. Many are generous in their bracket construction.
In the Richmond area, Region 6B takes seven of eight teams, while Region 5B takes the top eight of 15 schools for football as well as other team sports.
The VHSL compiles the ratings that rank the playoff contenders, but the regions have final say.
"It's a computer program, but it's the regions who put teams in the playoffs," communications director Mike McCall said. "The VHSL rating system does not determine who is in or who is out. The regions do."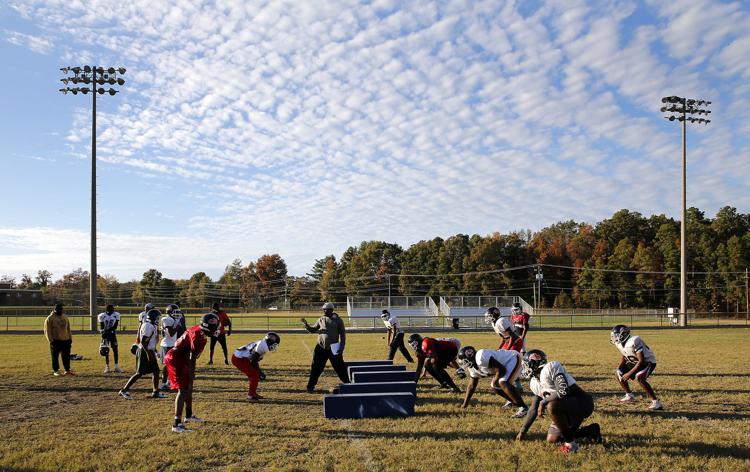 In Region 3B, where 0-10 George Wythe and 1-8 Armstrong reside, fans scratch their heads, wondering how these teams are deemed worthy of the postseason.
Wythe coach Jerome Jeter notes that the Bulldogs played several opponents from larger divisions this season, including four from Class 6, with enrollments more than double their own. Jeter would prefer more similar-sized schools (Class 3) on his schedule.
"I think it's fair for us to get to play someone that's right at our [size]," he said. "Everyone we played in the Dominion District, all of them are in the playoffs. That's a tough schedule."
Armstrong faces similar issues in Capital District play. At 889 students, the Wildcats face teams from schools nearly twice their size, such as Atlee or Henrico. But coach Kenny Painter sees opportunity within the current system.
"Nowhere else in the state will you go and find another situation like this," he said. "But I told [our players] if you want to be the best, you've got to play the best. We scored 22 points on Varina and Lee-Davis, but they put 68 on us last year. We got in the film room and came back swinging."
Armstrong's lone win was a 34-29 triumph over the Confederates.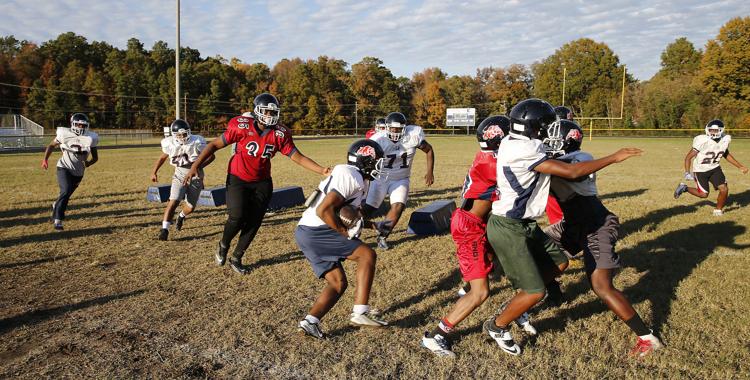 Another perspective comes from Deep Run coach Chad Hornik, former coach at Thomas Jefferson. In 2013, the first year of wider playoff brackets, his Vikings earned a postseason slot with a 2-8 record. While admitting he enjoyed coaching in the playoffs, Hornik worried about pitfalls.
"It's putting those kids in a somewhat unfair situation," Hornik remembered, noting the playoff experience didn't propel his Viking program to further success.
"The VHSL needs to look at that," he said.
George Wythe becomes the third team in two seasons to enter the playoffs at 0-10. Two Class 1, Region B teams, Stonewall Jackson-Quicksburg and Cumberland, entered the 2017 postseason at 0-10 as No. 5 and No. 6 seeds. They lost by a combined margin of 104-26.
Would a miracle win for Armstrong over top-seeded Culpeper County, or for George Wythe over Spotsylvania, slow down cries for regions to change their playoff structures? Or will more regions look at Class 4, Region C as a future solution, where only six teams qualify, and this year the worst record in the playoffs is 7-3?
With more changes to the regions coming this offseason, the time may be ripe to find a happy medium.